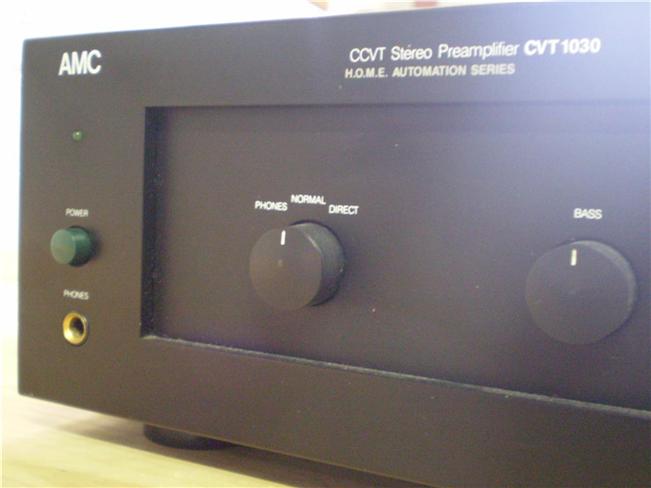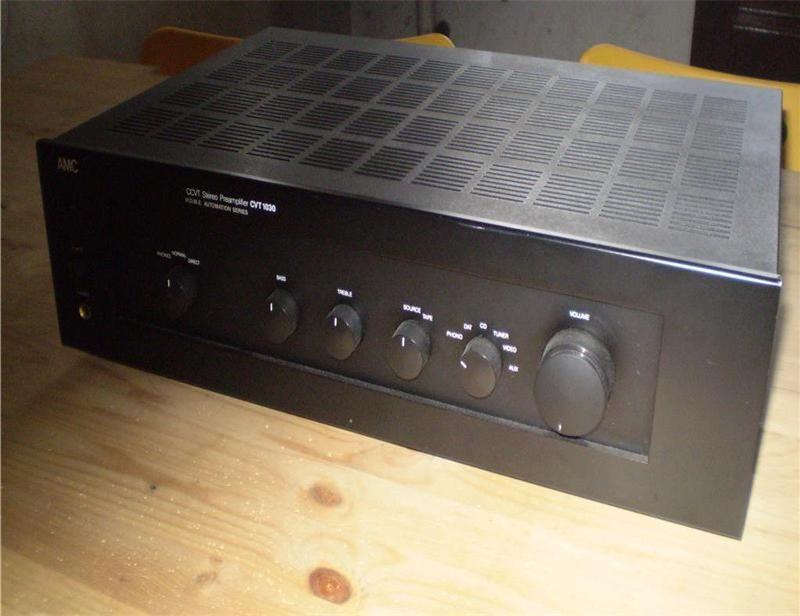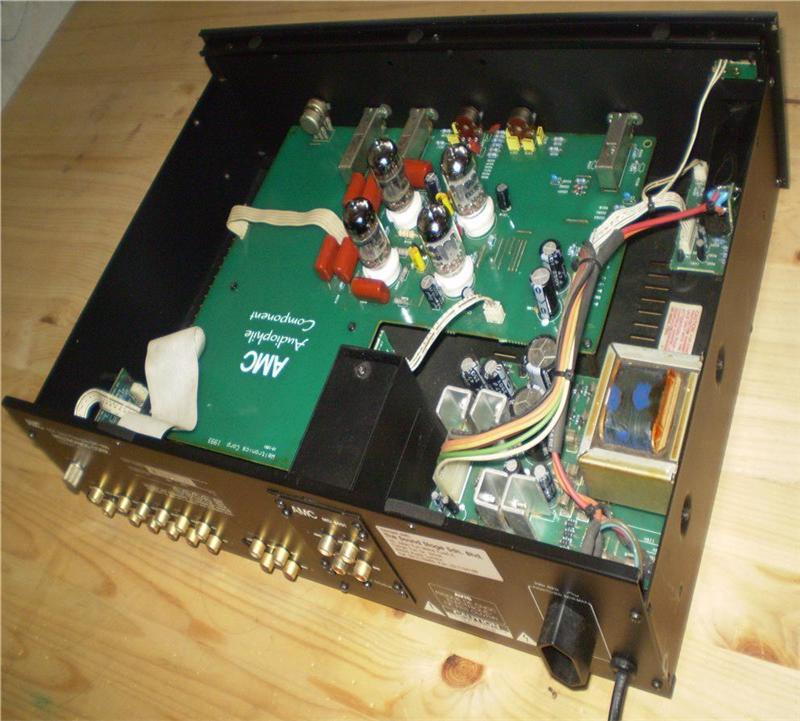 Clean and simple layout (inside)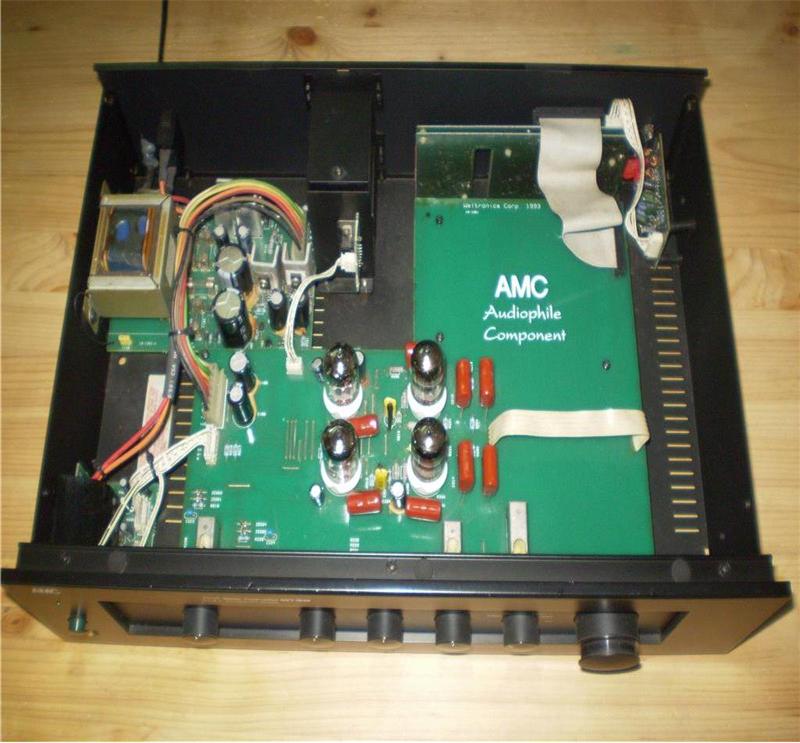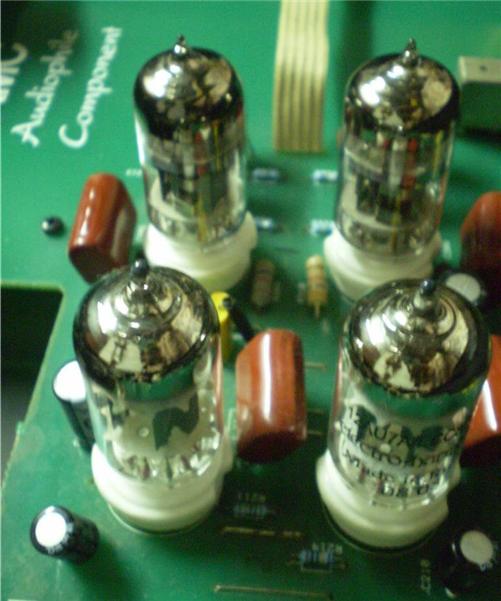 AMC CVT 1030 preamp tubes: Pair of 12AU7 & 12AX7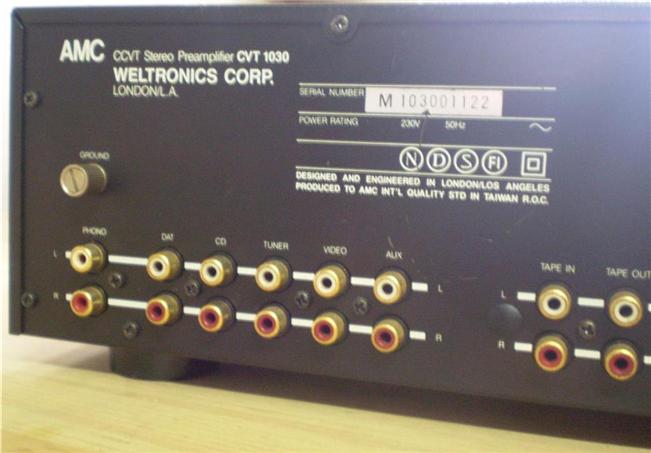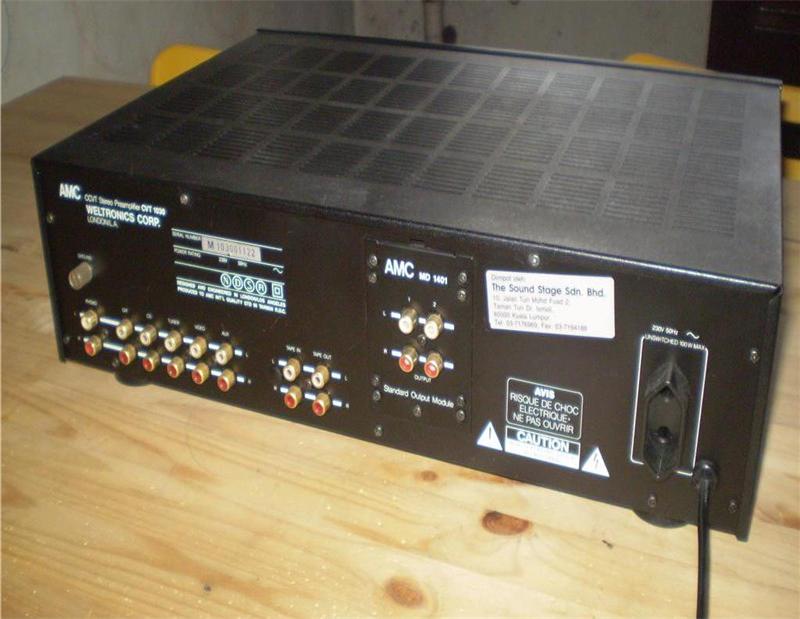 AMC
CCVT Stereo Preamplifier. The CVT 1030 is a "valve / tube"
preamp
with built-in phono input. Rating: 7/10
Using a pair of ECC82 EH Electro-Harmonix tubes (Made in Russia); and a pair of its original tubes. New owner/buyer can install two JAN Phililps 12AU7 tubes (if you like), or other brands.
Designed and Engineered by
AMC
International in London, Los Angeles, U.S.A.
The
AMC
preamp
is packed with quality features:-
Seven inputs, including phono; two outputs; a "Direct" switch that bypasses the tone controls; an optional balanced output plug-in module; the convenience AC outlets (switched and unswitched); and Headphone input/socket.
Using this tube
preamp
, you will notice that the midrange harshness usually associated with solid-state hifi equipment, virtually elliminated from your CD recordings! The grain is gone; in its place is a much warmer, open airy quality that you've never experience before.
The
AMC
CVT 1030 is well recommended for those audiophiles on a strict budget... this is a great
preamp
for those individuals breaking new ground into the world of vacuum tubes. With the option to experiment by upgrading tubes (tube rolling) to achieve musical nirvana, and at such a small cost.


AMC CVT 1030 Preamp User Review on Audiogon forum: "I now have a bargain vacuum tube preamp that I think blows away most solid-state preamps in the (USD)$800 to under (USD)$2000 price range. Best of all, I know that I can bring the AMC CVT1030 tube preamp a bit closer sonically to McIntosh, Cary Audio, Manley Labs, or Hovland tube preamps costing three times as much, simply by upgrading the vacuum tubes to Ei, Mullard, or even Telefunken!"

Links: AMC CCVT Valve Stereo Preamplifier CVT 1030 H.O.M.E. Automation Series
Selling: RM1,150 negotiable -
SOLD !
. Email: rjzarina@yahoo.com or SMS/Call: 019-3464456 for
immediate response
. I prefer this way to communicate with genuine potential buyer rather than in this forum as there are hifi4sale members who have the habit of jumping in the forum making all sort of inquiries/instructions but never have the intention of buying. Sorry! I don't have time for "time waster".
Visit my Lelong Store:
24360 visitors since 28 November 2006
View Seller's other items on eBay:

Sollehah's e-STORE

Similar topics
---
Permissions in this forum:
You
cannot
reply to topics in this forum