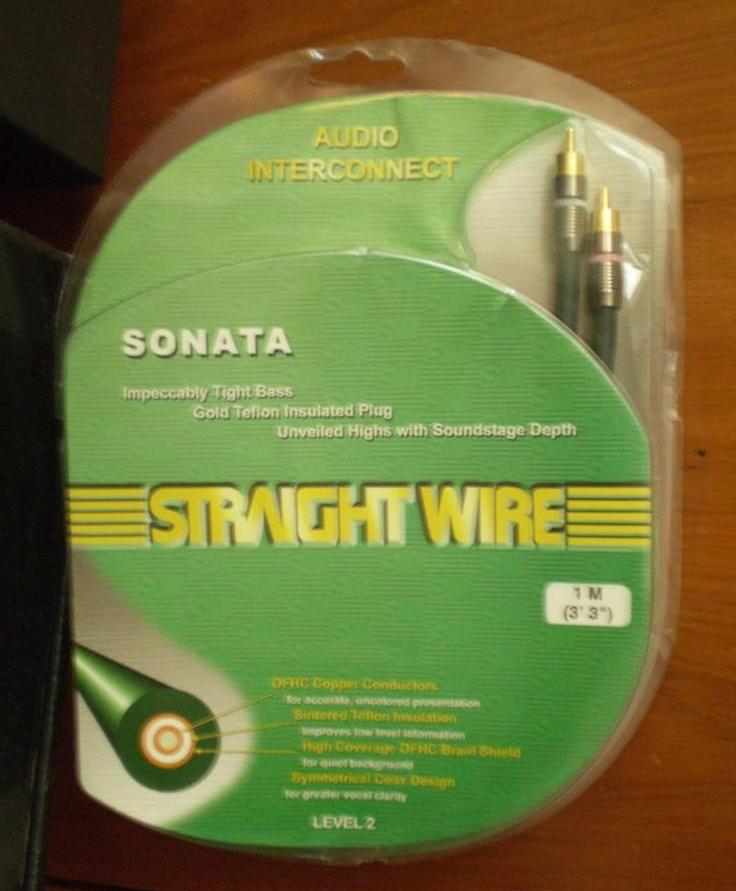 Straight
Wire
®
Level-2 SONATA
* is the affordable interconnect to bring sparkle to your system and gives outstanding value for money.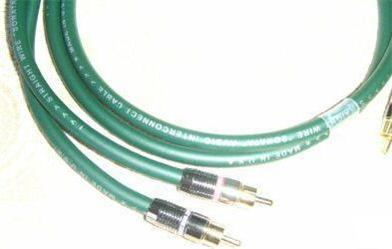 Made in U.S.A.
RRP Retails/Selling Price in the
U.S. at
Audio Images
2337 MacArthur Rd, Whitehall, PA 18052, United States. (610) 437-1200 is :
US$89.00 or RM325.00
Links to U.S. Retail Price:
http://www.audioimage.com/Cables.htm
- Not including 42% Customs import tax (RM136.00) & postage charges (US$15.00 / RM54.00) to M'sia. Total costs would be around RM515.00 after paid tax & shipping charges.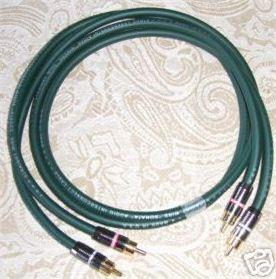 From manufacturer's website...
http://straightwire.com/
SONATA reveals the details in your favorite movies and music to improve your home entertainment experience. Teflon insulation and OFHC conductors produce great sonic realism and depth. It will capture and release all the subtleties that you enjoy hearing.
Sonata audio Interconnects elevate the resolving power of any mid-level system. Its advanced symmetrical design and foam Teflon result in uncompromised midrange clarity and high frequency extension. Right for systems that need improved detail.
Links: Significant Audible Advancement STRAIGHT WIRE® SONATA Interconnect 1M
Selling: RM285.
Seller's Preference:
Email
hifigeek2003@yahoo.com
for any inquiry or SMS/Call Azlan 019-3464456 for
immediate response
.
Visit my Lelong Store:
27,840 visitors since 28 November 2006
View Seller's other items on eBay:

Sollehah's e-STORE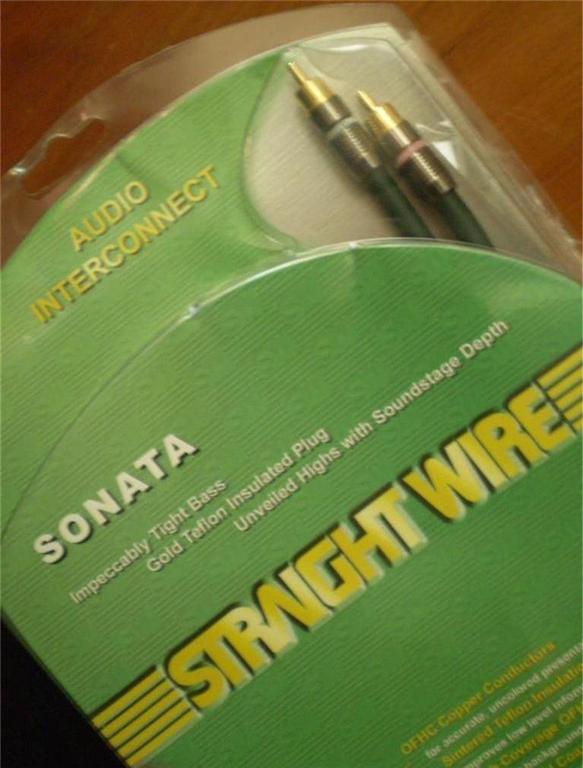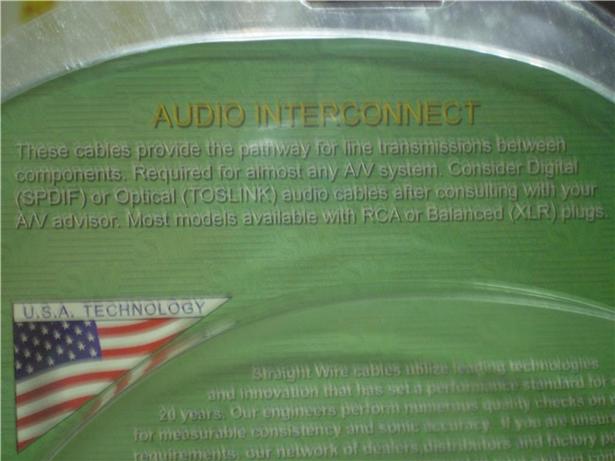 Similar topics
---
Permissions in this forum:
You
cannot
reply to topics in this forum