Anyone know who is Ts lim[from singapore]? He created the famous blue sky tube poweramp called -Tian Zhu after all means "Voice from Heaven"
Qouted..easy is right, right is easy - take it easy.
His name(Ts Lim) a boutique manufacturer from Singapore who only makes equipment thats sounds musically correct. he is a - musician, hifi guru, and quiet humble man is responsible for such great gear called Diva!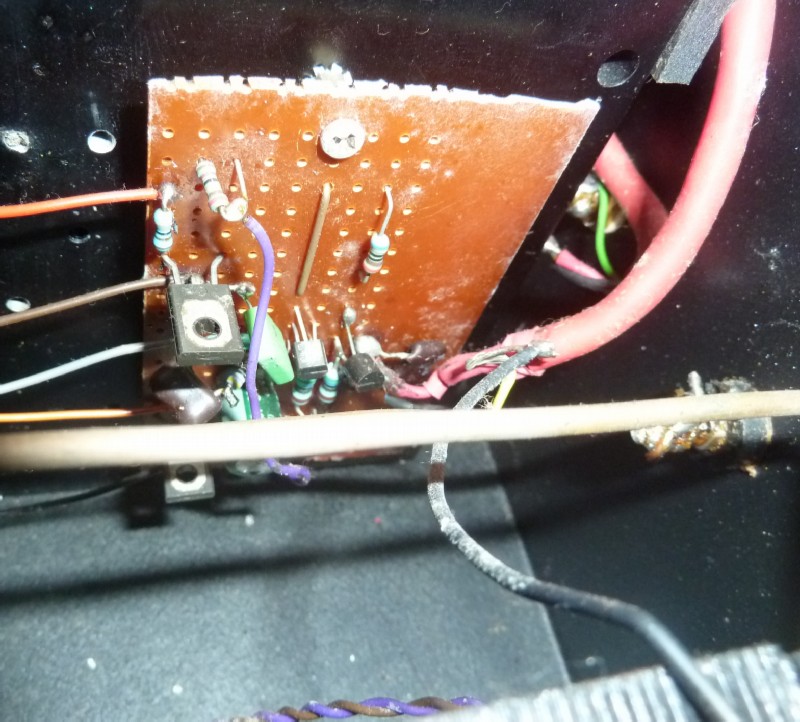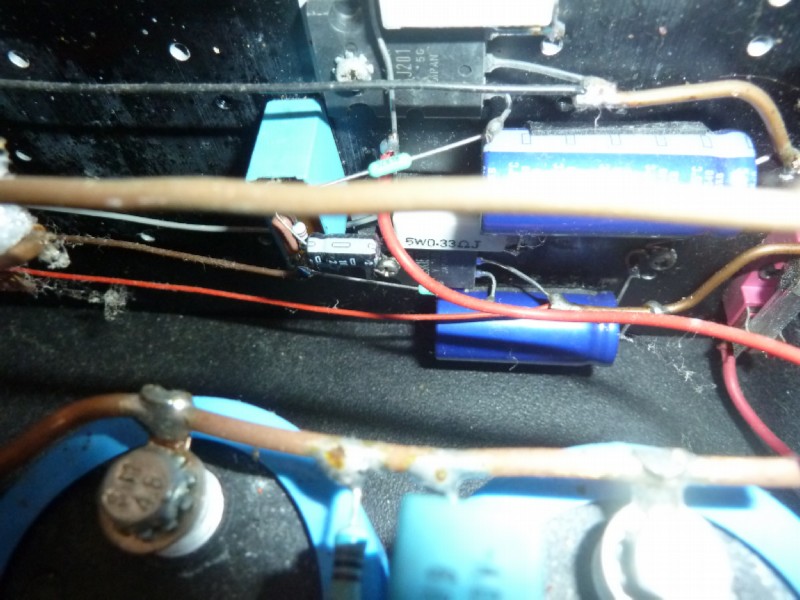 Diva poweramp 100 absolutely beguiling in look,but able to made true 180W/4ohms or 100W/8ohms horses with abosulte PRAT to die for.Very limited edition,i am the lucky keeper since 10years ago.The look is nothing special,but he has the refinement to the realism power authority and control to tame most wild & hungry speakers like LINN Isobariks.
Lim emphasised that a good point to point soldering works can producing superior sound over commericalised PCB bathed reflow soldering process. The chassis selection was based on listening tests for sound and reliability over snob appeal.Simpicity and internal wiring offering the shortest path to preserve the best possible sonics performance.
It's a stunningly detailed listen with trademark sparkle and weight.It has had very little use as it's sat in a room that I don't use, hence the sale.
-class AB design. If u appreciate Quad 606,this one might be more superior.
-
It can make many other poweramps a big fool by comparison,usually the more expensive one become a bigger clown.
Pricing on the following page
Last edited by Naim-ThoR on Mon Mar 18, 2019 5:11 am; edited 4 times in total
A truly happy person is one who can enjoy the music on a DIVA...voices from heaven
The happiest of people don't necessarily have the heaven to live; they just make the most of everything that comes along their way.
voices from Nirvana


This the only one unit in the world 
made in singapore in early 2000.
Great point to point wired n soldered.
Another beast budgeted music lover best choice!
Highly dynamic n neutral
100W 8 ohms
180W 4 ohms
When the shoe fits, the foot is forgotten.

As far as $$ concerned this amp still kicks sand in the face of newer other options for a fraction of the price and is more straight forward power in implementation.
is pretty formidable once you add a tube Pre.


Definitely the Diva is clear winner
when comparing other amps for performance & $$ .

This amp is hand-made by a mahler musician!
(Mr LIM from Lion city).

ccyf

New Member





Number of posts

: 8


Age

: 40


Location

: Kuala Lumpur


Registration date :

2009-10-15



Offer for Hari Raya Haji.
one side has no sound- for cheap sale!
Merry christmas
RM1000 (new was >RM3600, you may ask him yourself)
Valid for today
Last edited by Naim-ThoR on Sun Mar 31, 2019 8:31 pm; edited 1 time in total
Ts lim job! Only piece made by him. Costumed made.
Now he doesnt do this anymore,this piece has displayed his great hand jobs and "hifiguru"shades of him!
Last edited by Naim-ThoR on Sun Mar 31, 2019 8:32 pm; edited 1 time in total
Good news-Poweramp has been repaired by a skilled technician. Just caused by one blown resistor  

Price revised to RM1000
weight ~25kg
Tanker weight
clean sounding,listen to it is like listening to a live band performance.
Last edited by Naim-ThoR on Sun Mar 31, 2019 8:33 pm; edited 1 time in total
Diva are very clean amplifier and is excellent it  provide much feel for rock, jazz and vocals. I like classical, jazz and rock and bought it 15 years ago because it sounded super when playing Vocal music. Some amp may sounds fantastic in jazz and rock but sucks at classical/Vocal. There are certain food that are best without spice while others may taste awful without spice and the same goes with musical reproduction. Don't lock in to any amplifiers without considering your musical preference. Diva have great reputation and they are legendary sifu . Don't let these factors override your musical preference.
At the end of the day, music is what counts. Good luck !
---
Permissions in this forum:
You
cannot
reply to topics in this forum