The credo of sound - The black PRO 900i are the first closed PRO headphones to feature the S-Logic® Plus technology.
The titanium-coated sound transducer offers acoustics at the highest level. The substantial equipment contained in the transport box of the PRO 900i extra velvet ear pads, a 1.5mm stereo jack and a 3m coiled cable with a 6.3mm NEUTRIK stereo jack. Professionals swear by the sound and technology expertise of the PRO 900i.
Technologies
S-Logic® Plus is the cutting-edge advancement in the S-Logic® Natural Surround System, squeezing the BIG S-Logic® soundstage found in our PRO, Performance, Edition, HFI and DJ headphone models.
S-Logic® Plus profits directly from innovations developed for our flagship Edition range, the ultimate headphones for critical listening. This sophisticated new technology combines precision dampening with micro-acoustic reinforcement, allowing driver, buffer-board, and spatial parameters to complement one another in an optimal manner. So the acoustically redesigned ear-cups of these new models and their tonal fine-tuning result in a most neutral sound impression with more vivid perception of voices and instruments.
How does S-Logic® Natural Surround Sound work?
S-Logic® sends music around your head not just into it, because this technology uses decentralized driver positioning. Did you know that you use and need the outer ear for your three-dimensional understanding to define the direction and distance where a sound comes from? Instead of hitting the inner ear directly, with S-Logic® the signals are reflected off the surface of the outer ear in different directions before entering the auditory canal to create a natural three-dimensional Sound. S-Logic® is the only headphone system which includes your entire sense of hearing. S-Logic® does not change your personal hearing, it intensifies it for your individual needs and listening pleasure. S-Logic® does neither need artificial echo nor digital sound processing or cross over run time delay. You can hear the sound just the way the sound engineer has mastered it.
S-Logic® does not only create a Natural Surround Sound sensation. S-Logic® allows at the same time a reduction of sound pressure levels at the eardrum by up to 40% (3 - 4 dB). This may reduce the risk of hearing damage while ensuring hours of fatigue-free listening.
Technical Specifications PRO 900i
o Principle: dynamic, closed
o S-Logic® Plus technology
o ULE technology
o Impedance: 40 Ohm
o Driver/Driver size: Mylar/Titan, 40mm
o Magnet: NdFeB
o Frequency range: 6 - 42000 Hz
o SPL: 96 dB
o Weight (excl. cord): 295g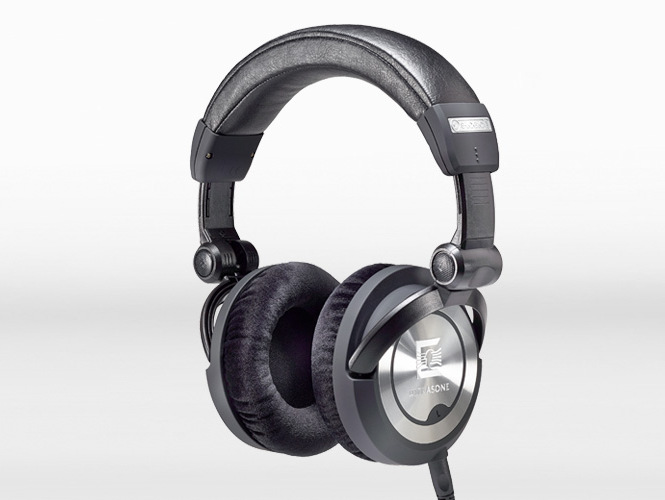 Price : SOLD
Please contact us at 012-614 3049 (Ms Wee) or 013-484 8868 (Wayne) or 016-725 5372 (Wendy) for further details or to arrange for a demo at our showroom situated at Taman Melaka Raya, Melaka.
Mode of payment :
- COD anywhere in Malacca town area / our showroom
- PBB or MBB for purchase made outside Malacca. 
FB :
[You must be registered and logged in to see this link.]
Our page:
[You must be registered and logged in to see this link.]
Last edited by aiyen on Thu Jun 01, 2017 10:28 am; edited 2 times in total

aiyen

Dealer\Reseller\Trader\Service Provider





Number of posts

: 1164


Age

: 42


Location

: Malacca


Registration date :

2010-08-24




aiyen

Dealer\Reseller\Trader\Service Provider





Number of posts

: 1164


Age

: 42


Location

: Malacca


Registration date :

2010-08-24




aiyen

Dealer\Reseller\Trader\Service Provider





Number of posts

: 1164


Age

: 42


Location

: Malacca


Registration date :

2010-08-24




aiyen

Dealer\Reseller\Trader\Service Provider





Number of posts

: 1164


Age

: 42


Location

: Malacca


Registration date :

2010-08-24




aiyen

Dealer\Reseller\Trader\Service Provider





Number of posts

: 1164


Age

: 42


Location

: Malacca


Registration date :

2010-08-24




aiyen

Dealer\Reseller\Trader\Service Provider





Number of posts

: 1164


Age

: 42


Location

: Malacca


Registration date :

2010-08-24




aiyen

Dealer\Reseller\Trader\Service Provider





Number of posts

: 1164


Age

: 42


Location

: Malacca


Registration date :

2010-08-24




aiyen

Dealer\Reseller\Trader\Service Provider





Number of posts

: 1164


Age

: 42


Location

: Malacca


Registration date :

2010-08-24




aiyen

Dealer\Reseller\Trader\Service Provider





Number of posts

: 1164


Age

: 42


Location

: Malacca


Registration date :

2010-08-24




aiyen

Dealer\Reseller\Trader\Service Provider





Number of posts

: 1164


Age

: 42


Location

: Malacca


Registration date :

2010-08-24



Similar topics
---
Permissions in this forum:
You
cannot
reply to topics in this forum