Lifestyle speaker stand series.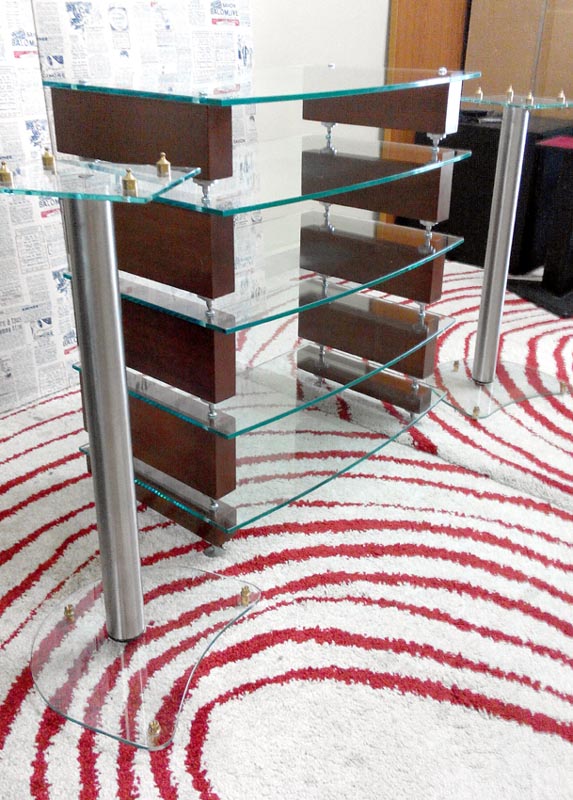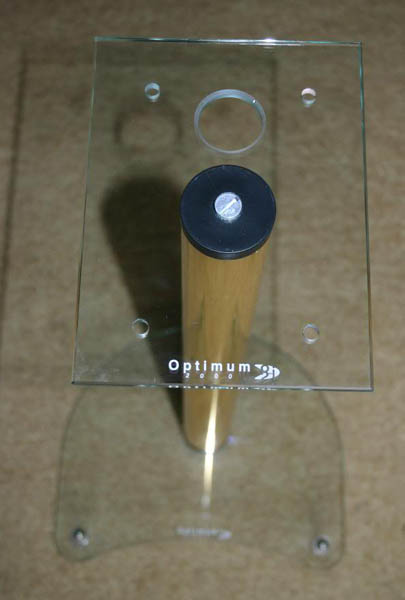 ##Optimum(UK) stand copy.
___________________________________________________________________
* Fragile * only suitable for placement at corners / places that are "quiet and safe"     
The stylish stand comes with sand filled, brushed finish stainless steel pole, and spikes to ensure optimum performance.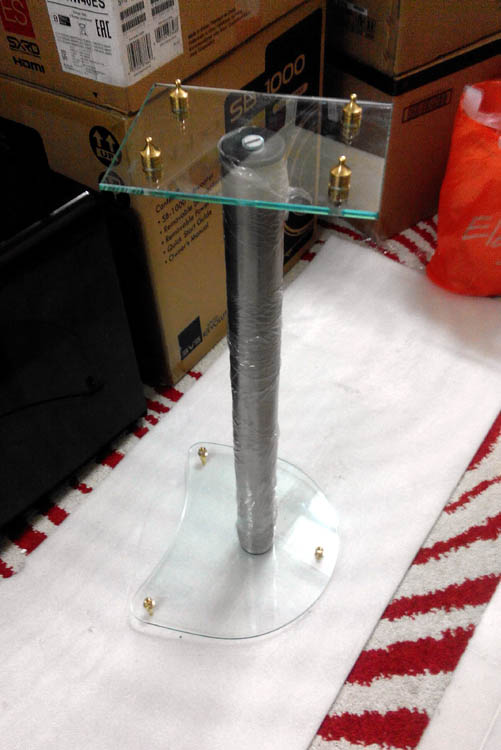 Floor discs (spike base) are included too for use with wood or laminate floor.
Superbly finished 5mm glass top and 6mm bottom sheets give the lifestyle tempered clear glass speaker stand strength and elegance.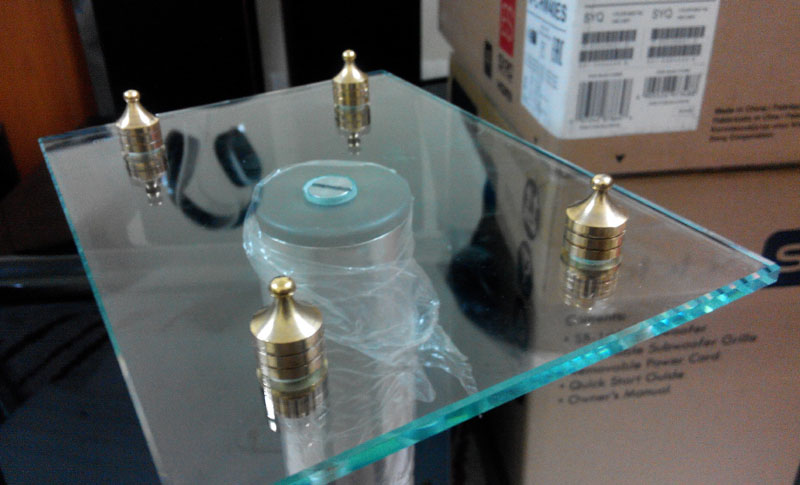 Tempered Clear Glass Speaker Stands
- with Stainless Steel Rods
- Curved Base
- Spikes on glass top and floor spikes with floor disc to ensure top quality performance
- Tempered clear, toughened safety glass of 5mm (top glass), 6mm (base) for 2Feet Height, thickness increases for taller stand.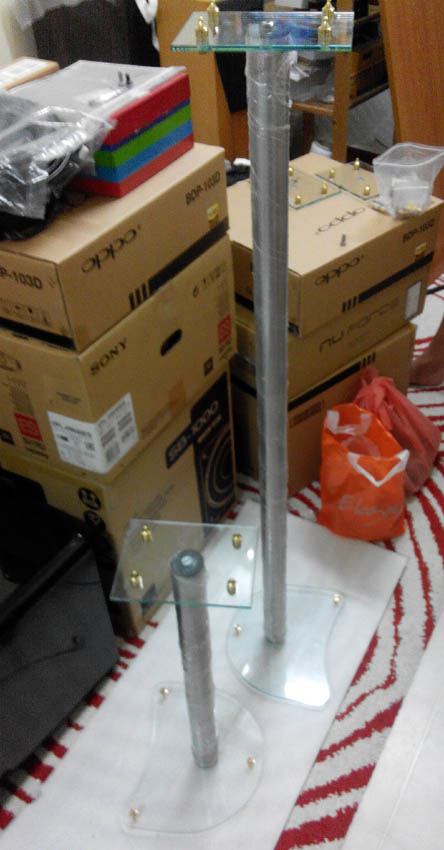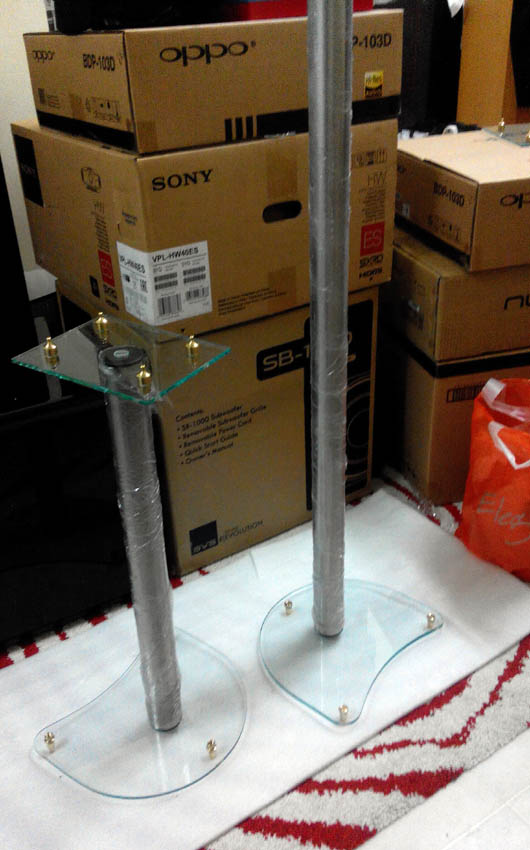 - Stainless Steel, brushed finished rods are pre-filled with sand aiding sound reproduction and sturdy stand
Top glass measures at 15 x 20 cm.
Length: Customizable to your needs.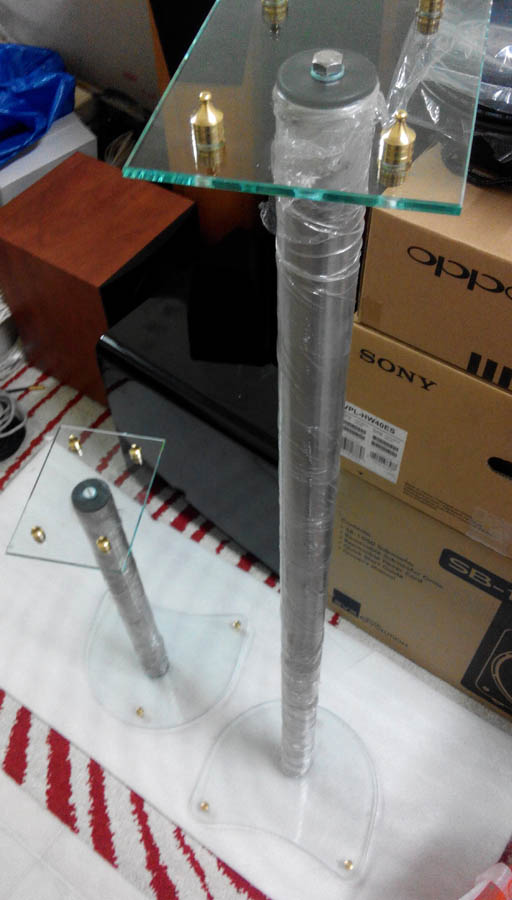 Suitable for hifi bookshelf and surround speakers.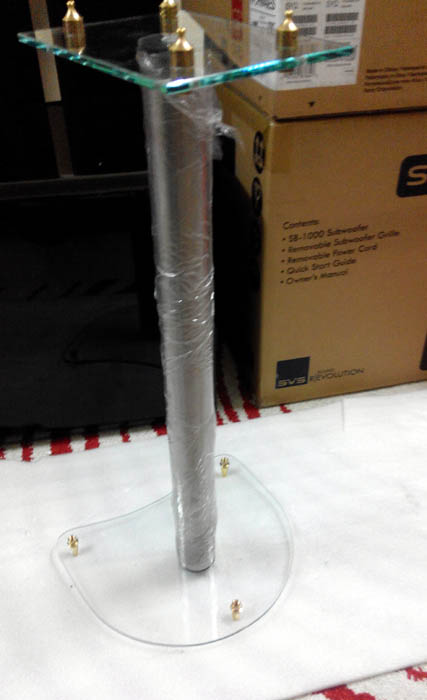 2ft - RM700
3ft - RM800
4ft - RM890
Pairing with the
Glass AV HiFi Rack >> HERE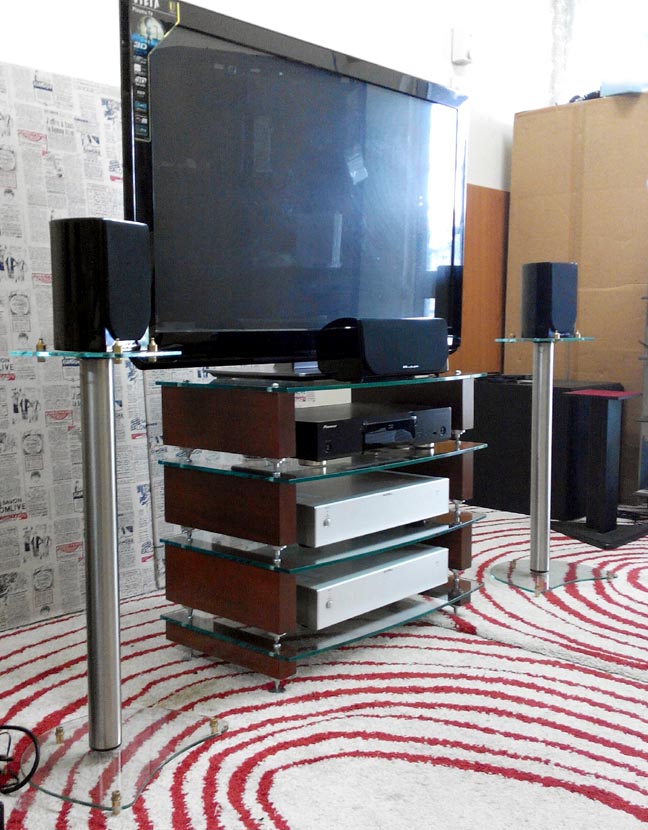 Contact O12 6116917
[You must be registered and logged in to see this link.]
Last edited by actsessory on Tue Apr 26, 2016 9:02 pm; edited 2 times in total
*1ft glass speaker stand ready to be collected, as a center stand, slightly below the projector screen.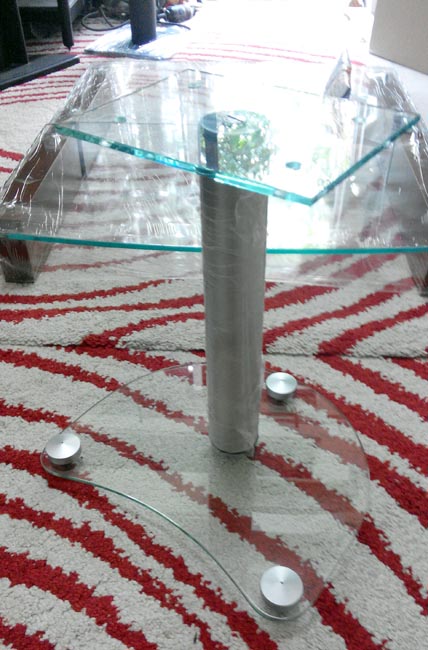 Thanks Simon for the photos and support..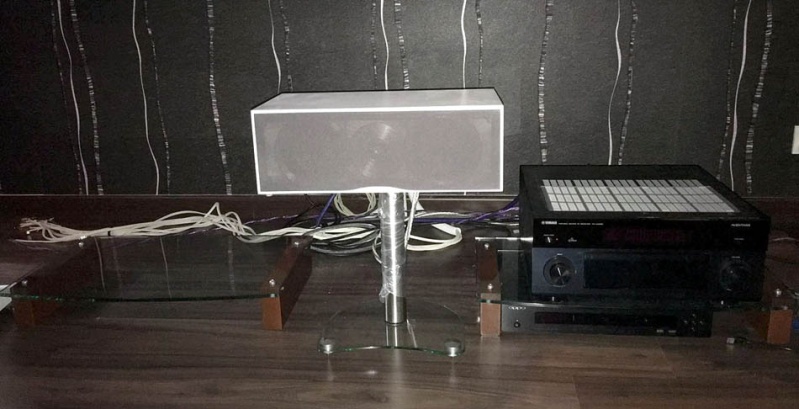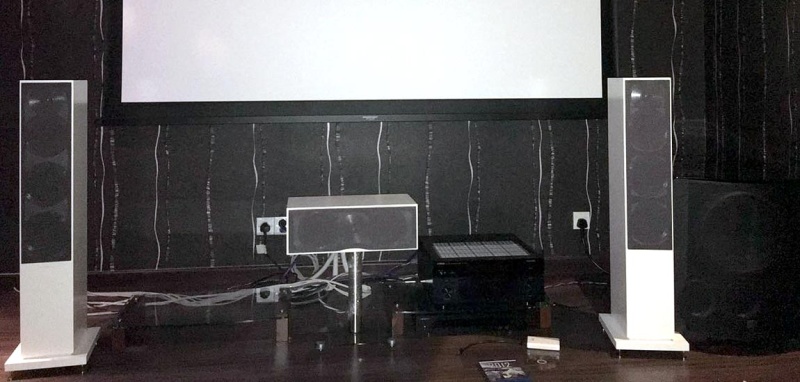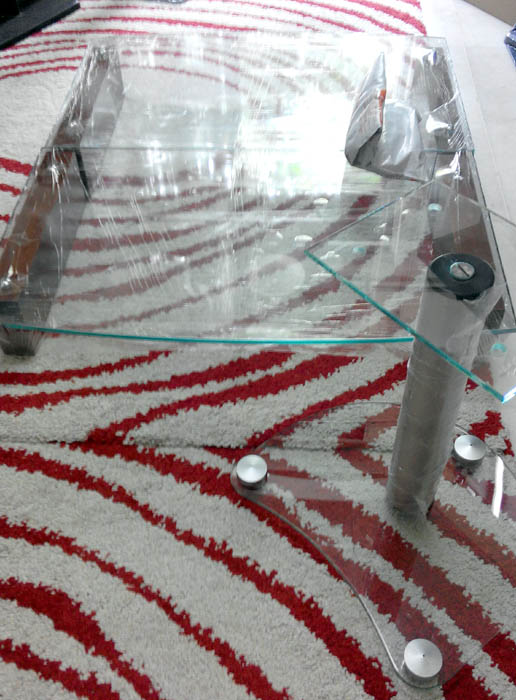 Welcome for inquiries
---
Permissions in this forum:
You
cannot
reply to topics in this forum