Guys,
We're proud to announce that VINSHINE AUDIO is now the Authorized Distributor of DENAFRIPS products in S'pore & Msia! 
Will be bringing in the DENAFRIPS ARES DAC to kick start. It received rave reviews over the headfi forum, claim to beat Holo Spring DAC but price less than half of the formal! Stock arriving mid of March.
Photos courtesy of
PitBul34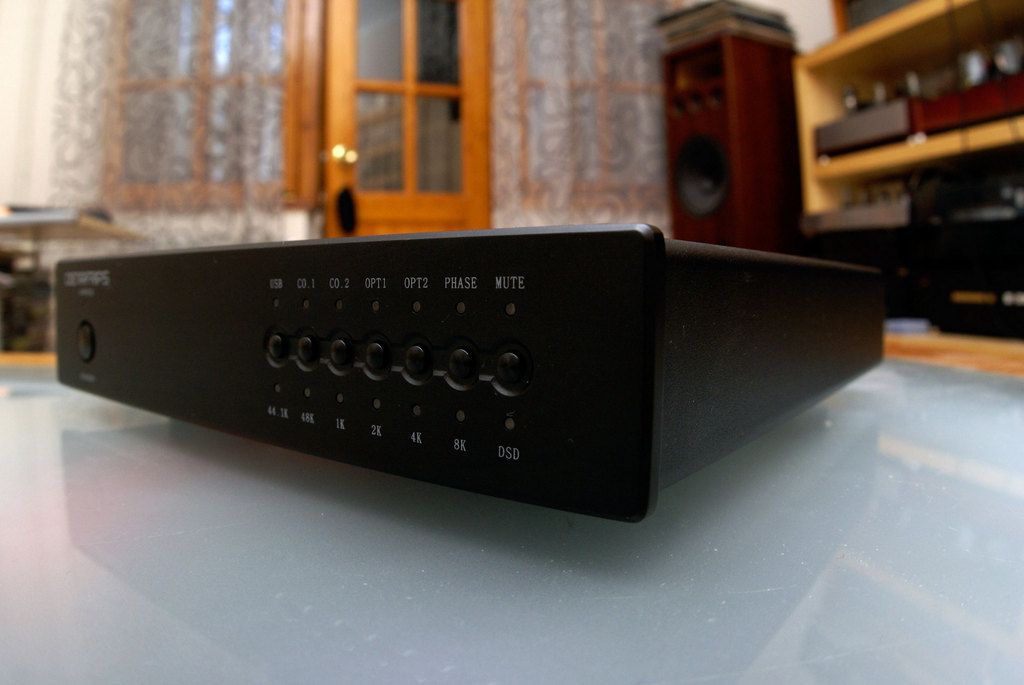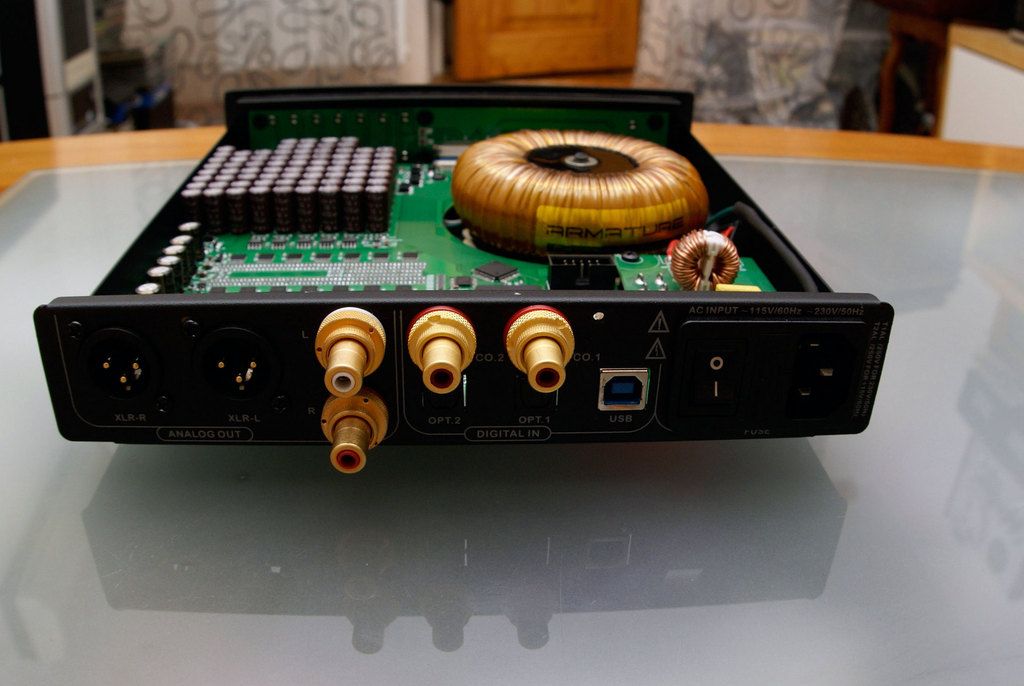 Technical Highlight:
1. XMOS XU208 USB Interface
2. Ultra Low Jitter Digital Receiver AK4118
3. Proprietary R2R + DSD Architecture
Ares employees 20BIT  R2R +  6BIT DSD (32 steps FIR Filters), native PCM & DSD decoding with 0.01% precision resistors.
Supported Decoding Format: DSD:
2.8224MHz(DSD1X) All Input
5.6448MHz(DSD2X), 11.288MHz(DSD4X) USB Only
PCM:
24bit/44.1、48、88.2、96、176.4、192、358.2(USB)、384(USB) kHz
Output Rating:
RCA: 2.2(+/-10%) V RMS(1KHz)
XLR: 4.4(+/-10%) V RMS(1KHz)
Specification:
AC Power: 115/230V, 50/60Hz
Power Consumption: ≤30W
Frequency Response: 0-70K Hz(-3dB)
THD+N: ≤0.002%(1KHz A-weighted)
S/N Ratio: 115dB(RCA)、114dB(XLR)
Dynamic Range: >119dB(RCA)、>120dB(XLR)
Stereo Crosstalk: ≤-124dB(RCA)、≤130dB(XLR)
Dimension: 215 *230 *45  mm
Weight: 3.5kg
Review:
- Headfi
- DAStereo
- DAC-68 R2R (Little brother of the Ares)
- Taiwan Distributor Facebook Page
Intro-Price:
RM2890
What's in the package:
1. DENAFRIPS ARES DAC
Warranty / RMA:
1yrs Limited Manufacturer Defects Warranty 
Shipment:
1. Ship by Nationwide from Johor @ arranged time. Payment via Maybank2U bank transfer. 
Many thanks.
Rgds,
Alvin Chee
whatsapp: +6597684six62
Many thanks for the bros who pre-ordered. 

Grab your highly sought after DAC at a bargain !
User review @ head-fi
Thought I'd post my comments. Take them for what they are, my thoughts. 
Firstly- the Denafrips Ares is my very first external Dac. In the past I've relied on the internal dacs of my CD players to play my music. Apart from my vinyl which is my favourite format. I'm also now getting more and more into head fi, and wanted a dedicated Dac to be able to play all the ripped CD's and downloads from my Hard Drive via my laptop. Hence a DAC purchase.  
Anyway......... I purchased my Ares from Vinshine Audio in Singapore ($598 US), and all my dealings have been with Alvin Chee. The customer service has been fantastic from Alvin and I really think he went the extra yards to help out. 
The Dac arrived yesterday and being the computer luddite I am, it took a while to get it up and running. At the minute I have been just using an AchtungAudio USB cable directly connecting it to my laptop. The Denafrips Ares connects directly into my Red Wine Audio 70.2 Signature mono block amps. I use no pre amp, Speakers are Jamo Concert 8 stand mounts. 
I am awaiting a USB Regen to arrive so I can put that in the chain along with my Curious Regen - Link cable. I also purchased a Jay's Audio LPS25VA  LPS from Vinshine Audio and I should get it later next week. 
Alvin from Vinshine remotely accessed my computer today to check my JRiver settings. I had the Ares playing for a short while yesterday, but when I disconnected it, and re-connected at a later time, I couldn't get it working. Alvin set it all up and it's working great at the minute.
VI can't praise his efforts enough, if you're thinking of buying this unit from Vinshine, IMO you'd be hard pressed to get better customer service. 
I have only had a short time playing files, but am mightily impressed. The files through the Ares sound at least the equal of my 2 CD players (Rega Apollo and E.Sound E.5 European Edition). 
Back to more music, here are a couple of pics. Can't wait to see whether the inclusion of the USB Regen, LPS, and Curious Regen Link cable improves it even more.
---
Permissions in this forum:
You
cannot
reply to topics in this forum