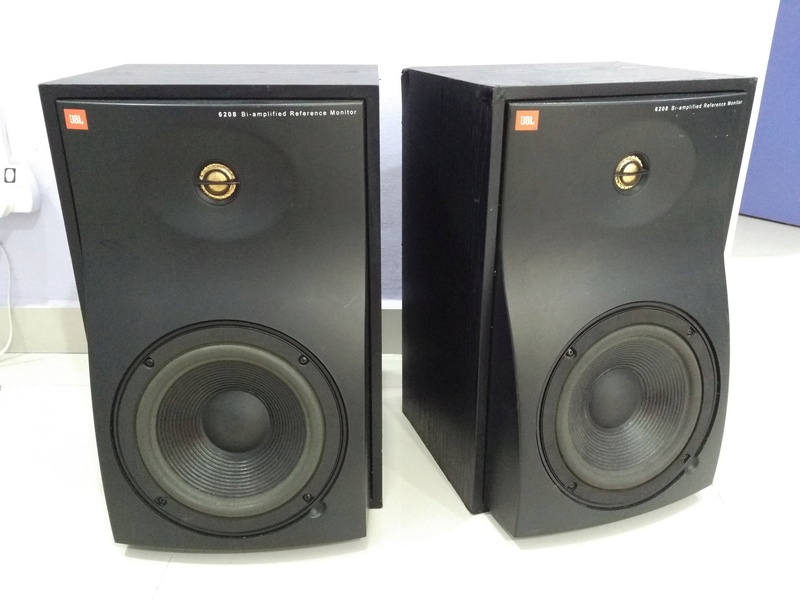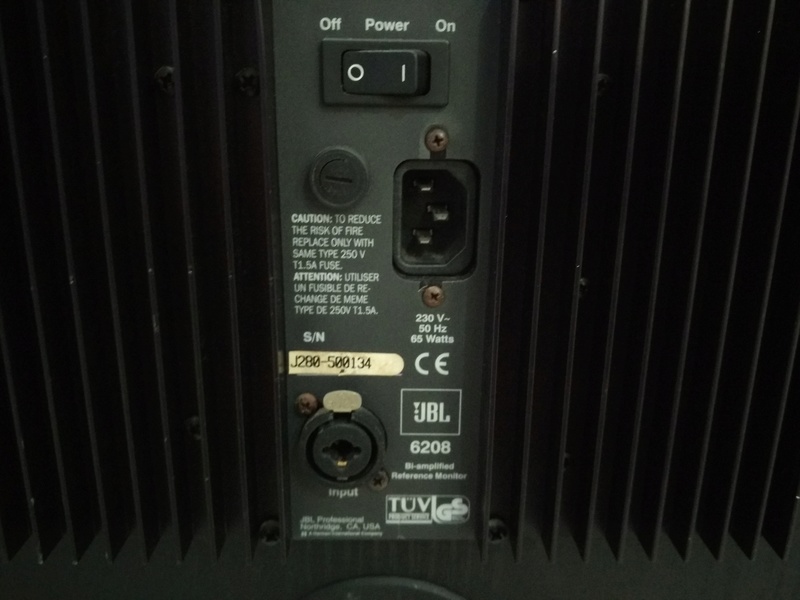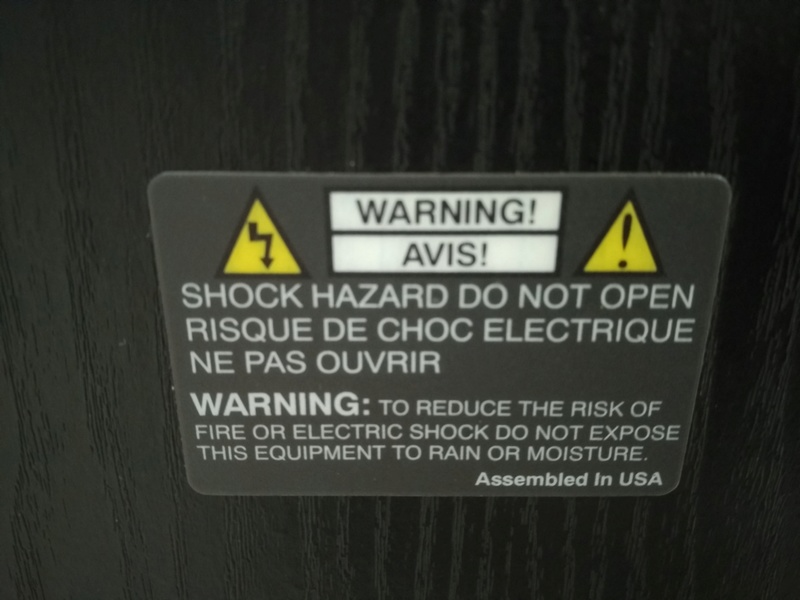 Product Description
Designed specifically for use in the near
field, the 6208 Bi-amplified Reference
Monitor combines optimized electronics with
an 8", two-way speaker system on a MultiRadialTM
baffle.
The electronically balanced input is
compatible with both –10 dbV and +4 dBu
nominal operating levels and input connection
can be via XLR or 1/4" connectors. An
electronic, 2.6 kHz crossover, designed
specifically to compliment the acoustic
characteristics of the transducers, feeds dual
amplifiers utilizing discrete circuitry. The
amplifiers feature a low feedback design,
with no slew rate limiting and extremely low
distortion.
The eight inch, low frequency transducer
delivers a long, linear excursion resulting in
a smooth extended bass output with low
power compression. It is coupled to a one
inch titanium/gold hybrid transducer with a
patented "diamond pattern surround"
exhibiting flat response, +/–2 db from
crossover point to 20 kHz.
The Multi-RadialTM baffle aligns the
acoustic centers of the high and low
frequency transducers, ensuring that all
frequencies arrive at the listening position at
precisely the same time. the unique baffle
design also greatly reduces diffraction and
phase distortions. Dispersion characteristics
of the 6208 reduce the effects of changing
acoustical environments to achieve
consistent, accurate imaging.
The model 6208 was designed to provide
an accurate reference in a small, portable
package.
Specifications:
SYSTEM
Frequency Response (±2 dB): 60 hz to 20 kHz
Frequency Range (–10 dB): 38 Hz to 21 kHz
Crossover Frequency: 2.6 kHz
Transducer Compliment: 200 mm (8 in) LF; 25 mm (1 in) HF pure titanium
dome
Input Connector: Neutrik combination XLR/1/4" phone jack
Input Sensitivity: +4 dBu/–10 dBV (1.23V/0.25V)
AMPLIFIER:
Power Output: (2x) 50 watts continuous
Distortion: <0.05% @ 1 and 10 kHz from 0.01 watts to full
power
Finish: Black oak finish enclosure
Dimensions: 451 x 286 x 241 mm; 17 3/4 x 11 1/4 x 9 1/2 in
Net Weight (each): 13.3 kg (30 lbs)
Shipping Weight (each): 15 kg (34 lbs)
Key Features:
- Internally bi-amplified near field
studio monitor with optimized
electronic crossover.
- Line level input accepts balanced or
unbalanced signals at +4 or –10
operating levels.
- Multi-RadialTM baffle aligns acoustic
centers of high and low frequency
transducers.
- Transducers are magnetically
shielded to allow safe placement
near sensitivity equipment such as
tape recorders and video monitors.
User Review for reference :
Speaker Information: The 6208 is part of JBL's 4200 series of studio monitors, which currently also includes a pair of passive two-way loudspeakers, the 4206 and the 4208. These are very similar loudspeakers, fundamentally differing only in the size of bass-mid driver (of six and eight inches in diameter respectively). The 6208 is, to all intents and purposes, an active, self-powered version of the 4208. This entire range of loudspeakers features a rather intriguing form of front baffle which JBL call a 'Multi-Radial Baffle'. The idea is to try to align the acoustic centres of the two drive units in the vertical plane, so that sound waves emerging from both drivers travel the same distance to the listener -- that is, they are time-aligned. This is particularly important in the crossover region of the unit, where both drivers are contributing to the sound output, and it's claimed that the design helps to improve stereo imaging and perceived frequency response around the crossover region. The relative dimensions of the two drivers mean that, to achieve a correct time-alignment between them, the woofer must be mounted forward of the tweeter, so that the voice coils of the two units lie directly above one another. The concept is certainly not new -- many of the larger KEF and B&W monitors designed in the '70s and '80s placed the mid and high drivers in separate enclosures stepped back from the front of the bass cabinet, to achieve exactly the same effect. However, these separate stepped enclosures had hard edges, which often caused acoustic diffraction in an unhelpful way, and JBL have attempted to overcome this shortcoming by making their front baffle in a smooth and curvaceous form. The easiest and most descriptive way I can find to describe the visual impact of JBL's 'Multi-Radial Baffle' is to liken it to the profile of an extremely well developed beer-belly! There is also an elliptical basin around the tweeter to aid in HF dispersion. The unusual baffle shape results in the voice coil of the bass unit being directly below that of the tweeter, thus achieving the desired time-alignment, although, because of the profiling, the woofer is not itself vertical, but is tilted back slightly.
Price : RM 1250
Contact Simon Ting 012-3612507

HiFiLab

Dealer\Reseller\Trader\Service Provider





Number of posts

: 2037


Age

: 38


Location

: klang


Registration date :

2011-03-12

Character sheet
Source(s):
Amplification:
Speakers:


---
Permissions in this forum:
You
cannot
reply to topics in this forum