Item: Densen DM10 Integrated Amplifier
Condition: 8.5/10. Item in excellent condition. Well taken care of unit. No scratches or dents.
Price: RM4300 or swap/topup
Densen of Denmark was formed by a select group of music lovers who, for more than twenty plus years, have stretched the limits of audio design to produce a limited range of high performance hifi equipment. Densen do not only focus on the musical qualities of their products but also on making products of the highest quality and with great aesthetics.
The fact is that this was the very amplifier (DM10) that launched & established the Densen as a specialist purveyor of high end European hifi equipment (as the Krell KSA50 of old did for Krell Industries).
"The sound of the DM-10 is somewhat like a single ended triode tube (SET) amplifier, and that is a complement indeed. The upper portion of the audio spectrum is laid back, not quite as much as the SET, but just a little, and the mid-range is glorious, just like the SET. The Densen DM10is very special in sound quality as well as their design..... and female voices (a good test for any amplifier) are sweet and untainted. Unlike the SET, however, the bass region on the Densen is powerful and deep" - John E Johnson, Jr of Home Theatre Hifi
Indeed, the Densen DM10 is among the finest integrated amps ever produced and remains a true classic. in design, the DM10 has a unique zero negative global feedback topology enabling an involving, musical tube-like reproduction of all genres of music. If you look up Densen's official web-page, you will see that the DM10 is the highest spec'd of their equipment e.g. 2x 300VA toroidal transformers in true dual mono design, 80000uf of power capacitor, highest quality components, etc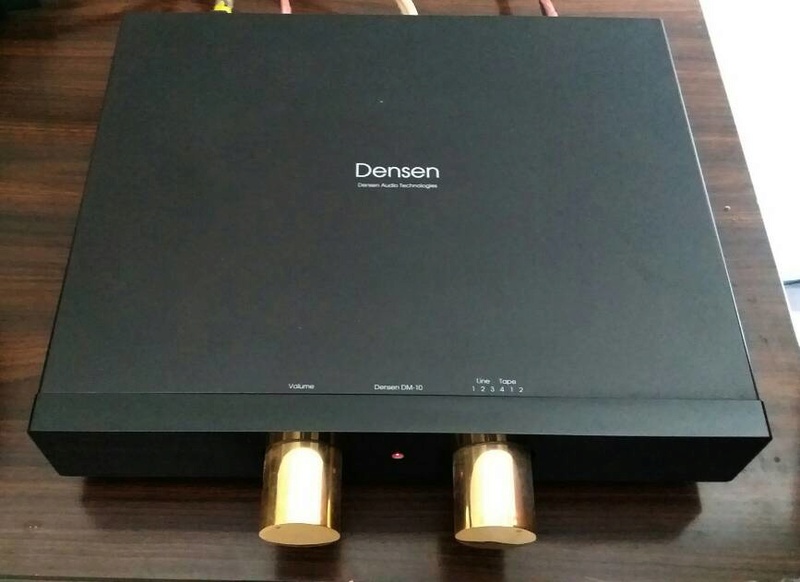 Thank you
Similar topics
---
Permissions in this forum:
You
cannot
reply to topics in this forum