Item: Opera Consonance Orfeo CD Player
Condition: Item is in MINT condition. Owner hardly used since bought new. The original plastic covering is still intact. Comes with original metal remote control.
Price: sold
Contact: 012-3816611
Product Description
Features: 
- Linear technology applied in DAC stage, sampling frequency selected manually from 44.1kH to 88.2kH by remote. 
- 4 pieces Philips TDA1543 chip working in parallel for lower output essential impedance and higher DAC precision. 
- Heavier chassis, LED display, better power supply and components bring more detailed care to the sound. 
- No smearing effect caused by digital filter, superb transient response without any over-shooting in sound. 
Linear technology (applied to CDplayer): 
-Non-oversampling, no digital filter 
-J-FET/Transisters filter, no op-amp at all 
-Passive I/V conversion In progression 
-Short pass length, less number of parts 
Specifications: 
DAC resolution 16bit TDA1543X4 
0dBFS signal output 2.35V RMS 
Output Terminals Gold plated RCA unbalanced 
Frequency response Less than +/- 0.5 dB deviation 20Hz-20kHz 
Signal-to-noise ratio More than 100dB 
Crosstalk Less than -100dB 
Distortion (RCA) Less than 0.12 % 
Remote Control Philips RC-5 compatible IR system 36kHz modulation frequency 
Dimensions / Weight : 11cm x 45cm x 40cm (HxWxD) / 18kg 
Actual Item Pictures: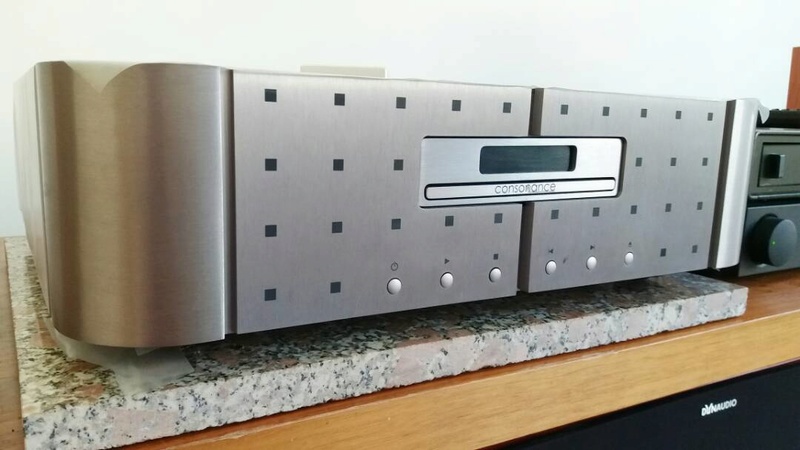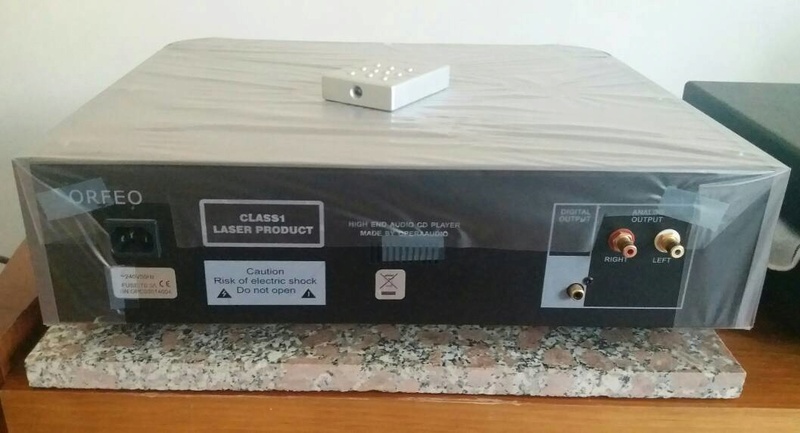 Websites:
http://www.opera-consonance.com/products/FC-Orfeo.htm
http://www.opera-consonance.com/products/digital/Orfeo.htm
http://www.hifiplus.com/articles/the-consonance-orfeo-cd-player-and-tristan-integrated-amp/
http://www.audioreview.com/cat/digital-sources/cd-players/opera-audio/orfeo/prd_449316_1586crx.aspx
Thank you
---
Permissions in this forum:
You
cannot
reply to topics in this forum