For sale a very natural sounding DAC, clean, detailed and transparent. 
Condition: 8/10 (working perfectly)
Price: RM2200
This is the original version 1, which comes with a 24/96 Tenor TE7022L USB receiver. Plug & play with Windows/Mac OS.
There is also an option to upgrade the USB input to 24 Bit/192 kHz, the upgrade board which you can purchase from Violectric. (http://www.lake-people.de/produktdetails/USB-T_24-192_for_DAC.html)
Website:
http://violectric-usa.com/digital-audio-converters/dac-v800
Specification:
-  4 digital inputs switchable:
-  Transformer balanced via XLR (AES 3/11), 24/192
-  Coaxial via Cinch (S/P-DIF, AES-3id), 24/192
-  Optical via TOS Link, 24/192
-  USB input, 24 / 96 kHz capable
-  Coaxial digital output
-  LED displays for Active Input and Lock
-  Mute switchable
-  Resampling/upsampling with selectable modes: x1, x2, x4 and "BEST"
-  Delta-sigma DAC with outstanding 120 dB dynamic range and never before achieved -112 dB THD !!
-  Perfect analog output stages to not affect this maximum dynamic and minimum THD-N
-  Analog output level adjustable in the digital domain
-  Additionally the max. analog level is internally adjustable in 5 steps
-  Analog outputs electronically balanced via XLR and unbalanced via Cinch
-  Oversized toroidal transformer
-  Extensive internal power conditioning
Case and back panel are made of strong aluminium and are Nextel coated. The 8 mm frontpanel is milled, sand-blasted and black anodised. The labeling is laser engraved.
Technical Data:
4 DIGITAL INPUTS   
- AES/EBU, XLR, transformer balanced according to AES-3, impedance 110 ohms
- S/P-DIF, RCA, unbalanced, according to IEC 958 / AES-3-id, impedance 75 ohms
- TOS-Link, Optical, According to EIAJ RC-5720
- USB, 16 - 24 bit / 44.1 - 96 kHz
-  Input sensitivity:  < 200 mV
-  Input data format:  AES, S/P-DIF, 24 bit / 192 kHz (USB 96 kHz)
DIGITAL OUTPUT:     
-  S/P-DIF, Cinch, unbalanced, according to IEC 958 / AES-3-id, impedance 75 ohms
-  Sample rate:  28 ... 210 kHz (USB 44.1, 48, 96 kHz)
-  Stopband rejection:  > 100 dB
-  Dynamic range:  > 120 dB
-  Freq. Range:     
-  10 Hz ... 20 kHz (- 0,05 dB)
-  10 Hz ... 40 kHz (- 0,20 dB)
-  THD:   < -112 dB (@ -1 dBFs)
-  Max. Output level (5 steps selectable):  Balanced: +24 / +18 / +15 / +12 / +6 dB  Unbalanced: +15 / +9 / +6 / +3 / -3 dB  
-  Variable Output:  adjustable in the digital domain   
-  Analog outputs:  2 x XLR, electronically ballanced  2 x Cinch, unbalanced              
-  Power supply:  230 / 115 V AC, 10 VA   
-  Dimensions:  170 x 49 x 225 mm (W x H x D)   
-  Case and Back:  Nextel coated aluminium
-  Front panel:  8mm aluminium, black anodized, lasered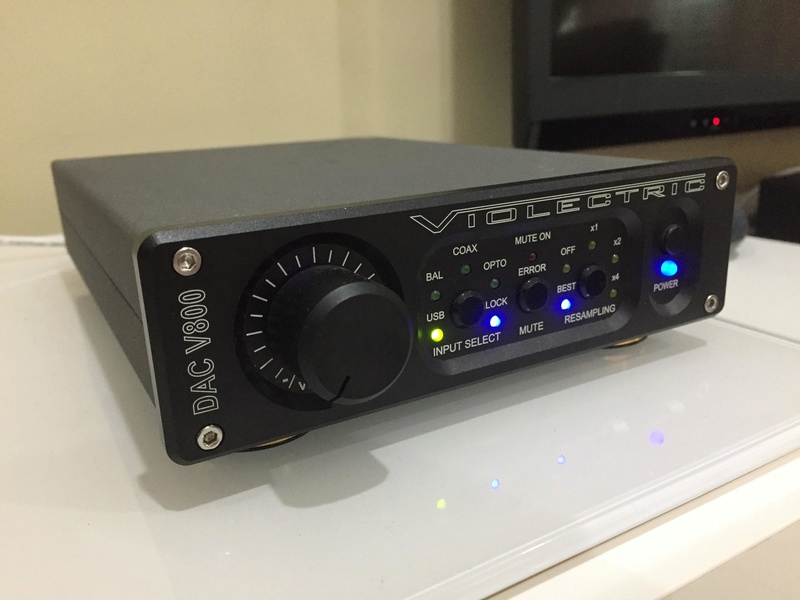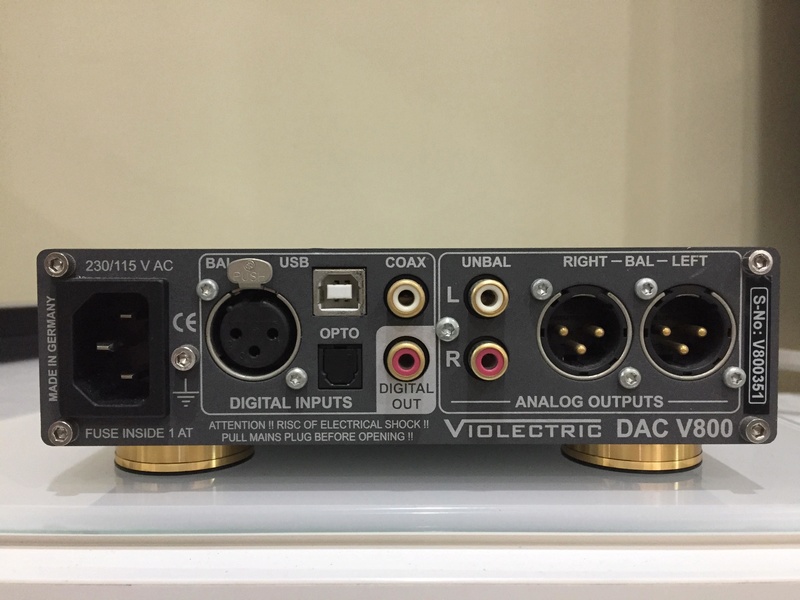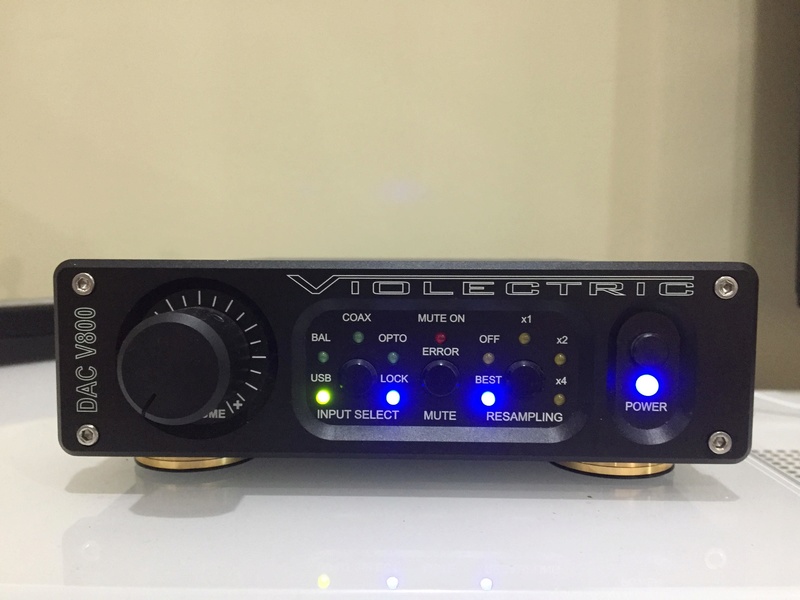 hng

Club Member





Number of posts

: 34


Age

: 34


Location

: Malaysia


Registration date :

2009-03-04



Similar topics
---
Permissions in this forum:
You
cannot
reply to topics in this forum