Dynaudio Contour 1.1 bookshelf speaker
A small speaker with a BIG heart...
Made in Denmark, "Danes dont lie..."
Dynaudio Contour 1.1, an outstanding linearity speakers, they do have a very decent bass range for their size, and that is one very clean, well controlled bass which is alive.
A small but perfectly formed two-way speaker that is specifically designed to deliver high performance results in rooms where the size of the speaker is a consideration.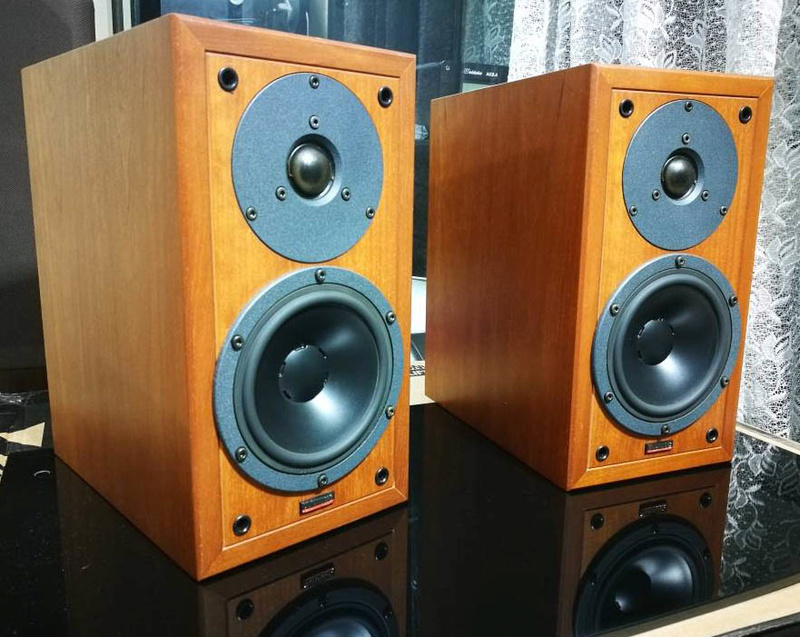 Reflex loaded speaker, back bass-reflex port
Dimension: H316 x W170 x D283 mm
Weight: 6.5kg/pc
5" Magnesium Silicate Mid/Bass driver
1.1" ferrofluid-cooled, damped soft dome tweeter built as a one-piece unit to ensure a perfectly integrated sound, capable to handle prodigious amounts of power, Dynaudio says peaks of over 200W, will not harm it.
4 Ohms Impedance
85dB Sensitivity
150W Power Handling
Frequency Response: 47 Hz - 30 kHz
WBT
speaker binding posts, easily accept 5.5mm speaker wire.
Cherry finish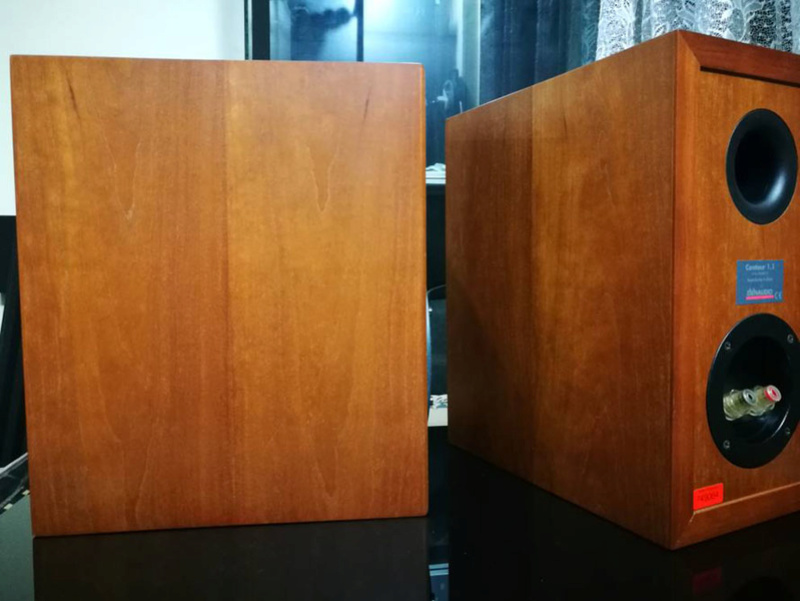 "Cherry finish is one of the best I have ever seen in my life; edges are immaculate, not a spot of imperfection, even after I used a magnifying glass. Somebody in Dynaudio really knows his cabinets as few others do. "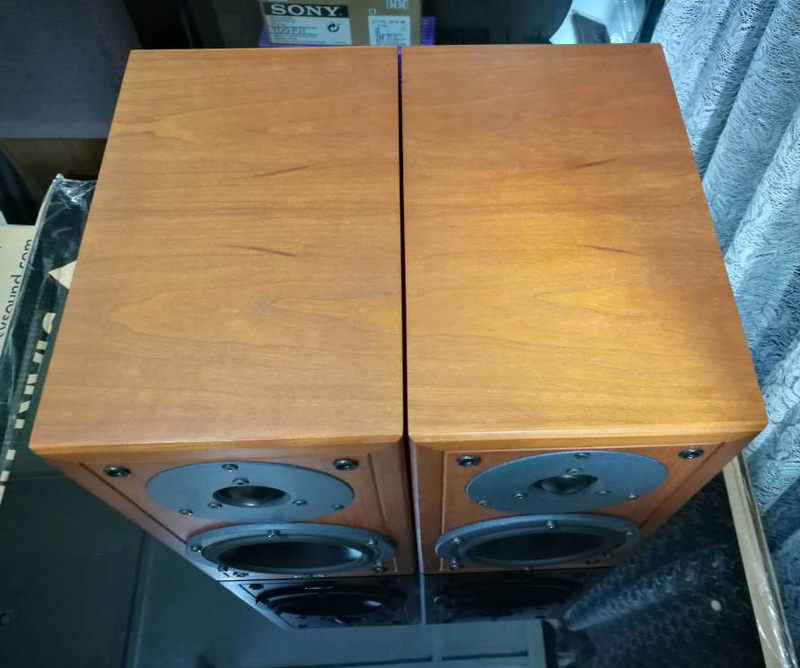 At low volume, What you will receive is an ordered, well controlled, tight sound.
What they have of bass is well balanced, clean and very well controlled, no boom, no flabby bass lines, no overhang, but not dry or sterile either.
When pushed hard, more bass will become evident, but the good news is that you loose out nowhere else, no trade-offs.
You simply get more of the same quality of sound, hardly anything changes at all. Delivered with aplomb, I daresay.
Well done, Dynaudio, you have much reason to be proud of Contour 1.1.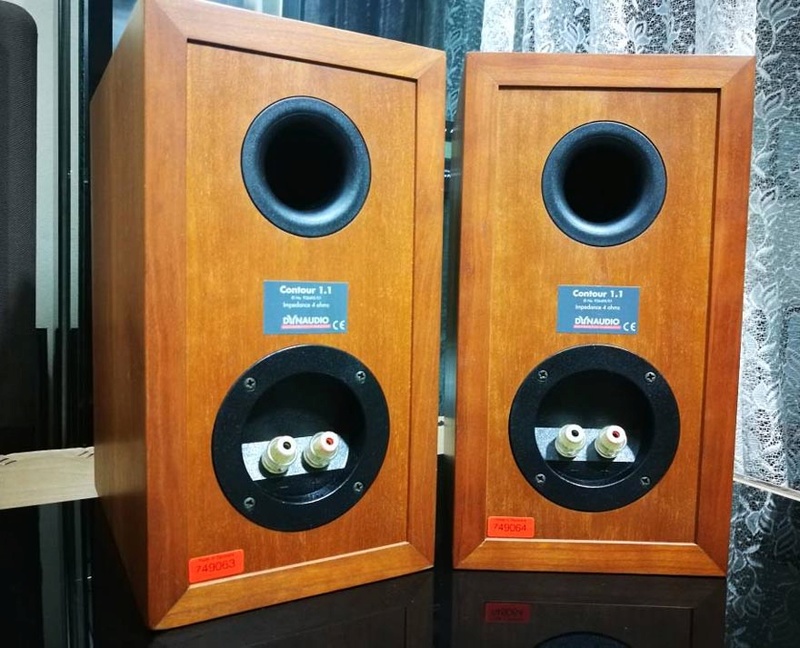 "In return, they will image like few others out there, sound so natural you will forget they are in the room, look like a minimalist work of art, be flexible on placement, probably last forever, and get you more excited about music than equipment again.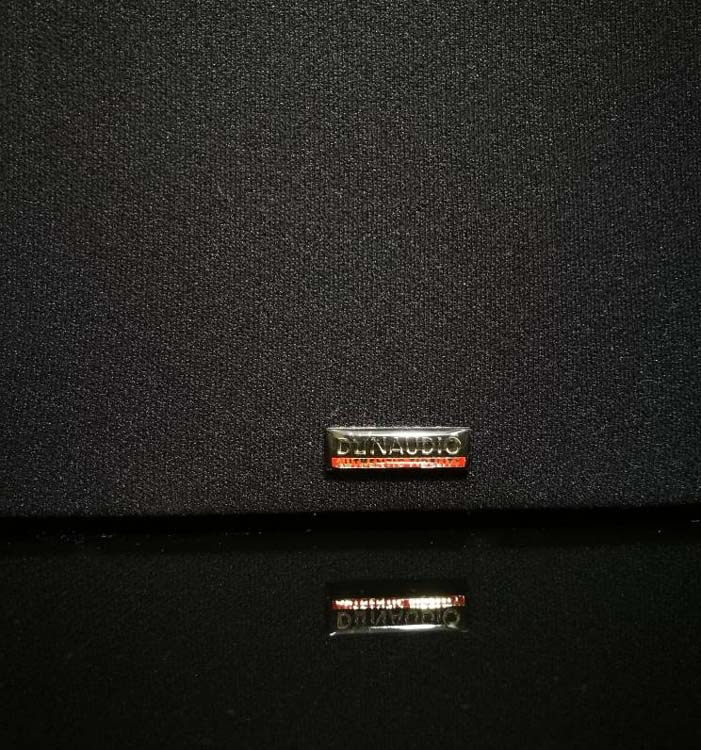 Well, I think you can safely say I absolutely love these speakers"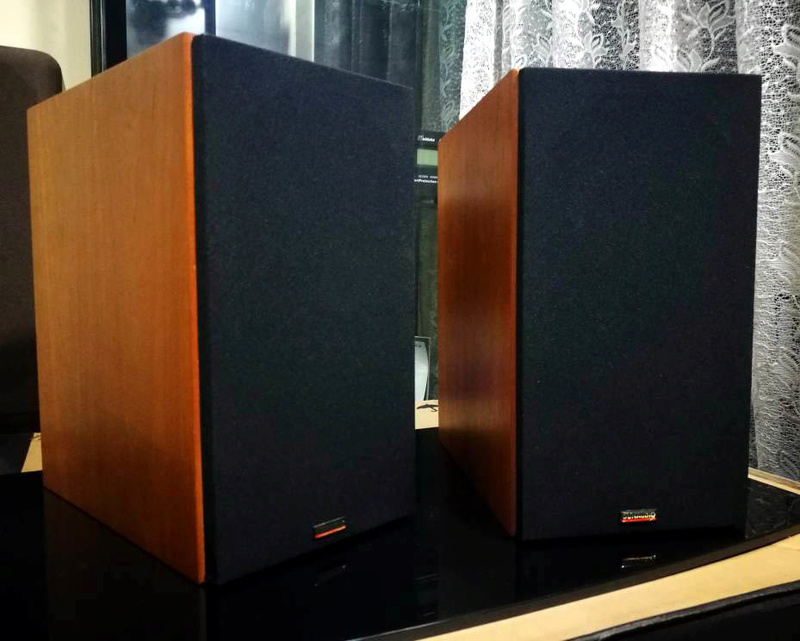 Great condition, no dent at all corners.
Perfect drivers' condition
Matched pair with continuous serial numbers
RM2750
Comes with speaker grille mesh.
Loc. Subang Jaya ss14.
*Credit Card accepted.
Contact O12 61169I7
https://actsessory.com/pre-owned-used/


Similar topics
---
Permissions in this forum:
You
cannot
reply to topics in this forum