Item: Shunyata Research Black Mamba CX Series Power Cord - 1.8m
Condition: 8.5/10. Item in excellent condition. Comes complete with original box and packaging.
Price: sold
Contact: 012-3816611
Shunyata Black Mamba power cord
The Black Mamba and Black Mamba-HC models incorporate the same technological and build quality advancements that have made Shunyata Research's top CX-Series models the most critically and professionally heralded products of their kind. What defines the Black Mamba "CX-Series" is their incredibly high performance to price index. There are NO competitive products for Black Mamba in its pprice range -- NONE! The Black Mamba "CX-Series" has redefined performance and value for high-end power cord technology -- again.

Compare the new Black Mamba CX Series to cables 3-4 times their price! 
A Historical Power Cord Landmark 
Shunyata Research's original Black Mamba (circa 2001-2005) set every conceivable performance and technology standard at real-world prices! While other companies were making power cords from speaker wire with no definable technology; the Black Mamba was a tour-de-force of technical innovation. Shunyata Research developed proprietary power-wiring hewn from certified CDA-101 copper, designed specifically for high-performance power delivery. We also introduced patented noise-reduction compounds, advanced cryogenic processes, audiophile grade AC connectors and a handcrafted construction quality that set the standard for others to aspire to.
Legendary Pedigree 
Through the intervening ten years, Shunyata Research scientist Caelin Gabriel has continued along the path of innovation and materials science research in power cord technology. Technical advancements and multiple patents have resulted in award winning products, countless rave reviews and unprecedented professional endorsement.

For the first time, a scientifically derived power-cord system that sets new standards for performance at an unheard of low price!!
Systemic Approach - A Two Headed Snake 
The Black Mamba Power System will dramatically improve the natural fidelity and resolution of fine detail within recorded sound by isolating electronics from the radiated noise that surrounds them. The scientifically derived CX-Series technology delivers astonishing sonic scale and dynamics while simultaneously improving low resolution and ambient field imaging capabilities. The Black Mamba's are both pitch accurate and do not alter or color the spectral balance of your system, whether tube or solid state.

No prior experience can prepare you for the profound performance and value engineered into the new Black Mamba CX-Series power cord system!
Black Mamba CX System Performance 
When used as a power cabling system, with the Black Mamba on sources and the Black Mamba-HC on amplifiers and power distribution, there is a unique synergy achieved that simply must be experienced to fully appreciate.
Within many of the industry's finest sound and recording systems, the Black Mamba Power System dramatically improves the fine detail and resolution of recorded sound.
For the first time an affordable, integrated system approach has been developed that will outperform products costing thousands more. See your Shunyata Dealer today for a personal system trial! 
"The Shunyata products are the most effective AC products I've had in my system."
-- Robert Harley, Editor-In-Cief, The Absolute Sound Manazine
---
Black Mamba power cord technology
CDA-101 Copper 
CDA 101 copper is the highest purity copper on the metals market. It comes with papers that prove its authenticity. This is the only type of copper that Shunyata Research uses in its electrical products, from signal cables to power cords and power conditioners.
ALPHA CRYO Process
Shunyata Research cryogenically treats all wire and electrical contacts used in the production of its signal cables. A state-of-the-art computer controlled chamber is used to lower the temperature of the contents to -320 degrees fahrenheit. The exclusive, Shunyata Research developed, Alpha Cryogenic Process uses a proprietary combination of gases to enhance the cryogenic treatment.
Black Mamba
Features
Shunyata SR-ZP AC & IEC connectors
CDA-101 cryogenic copper conductors
Unrivaled Shunyata Research Craftsmanship
Construction
Dual counter-rotating HELIX Geometry
140 individual conductors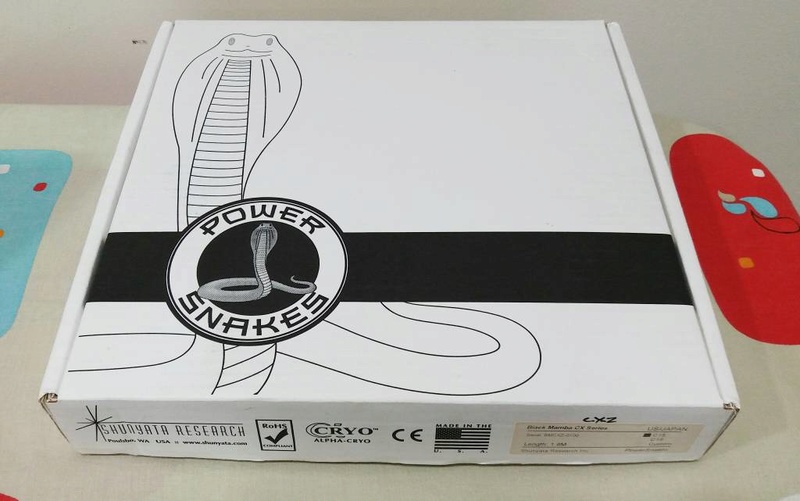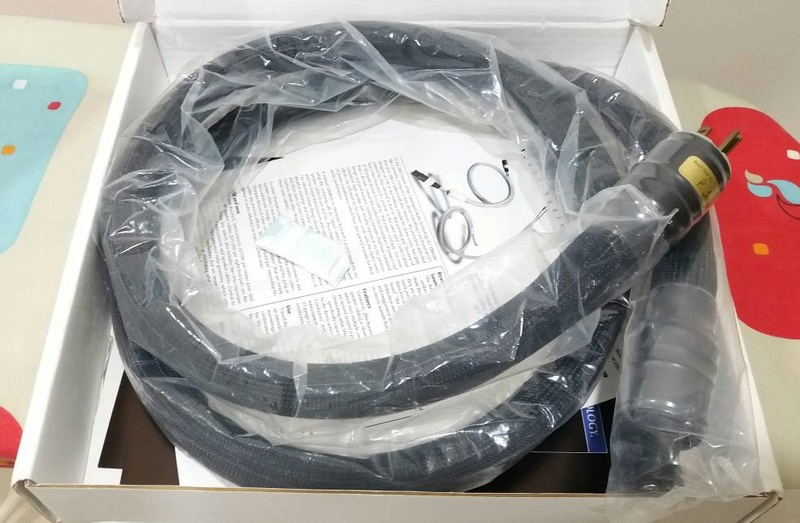 Website:
https://www.stereophile.com/content/listening-96
http://audiofast.pl/main.asp?idm=30&ids=287&idsu=1074&wersja=1
Thank you
Similar topics
---
Permissions in this forum:
You
cannot
reply to topics in this forum