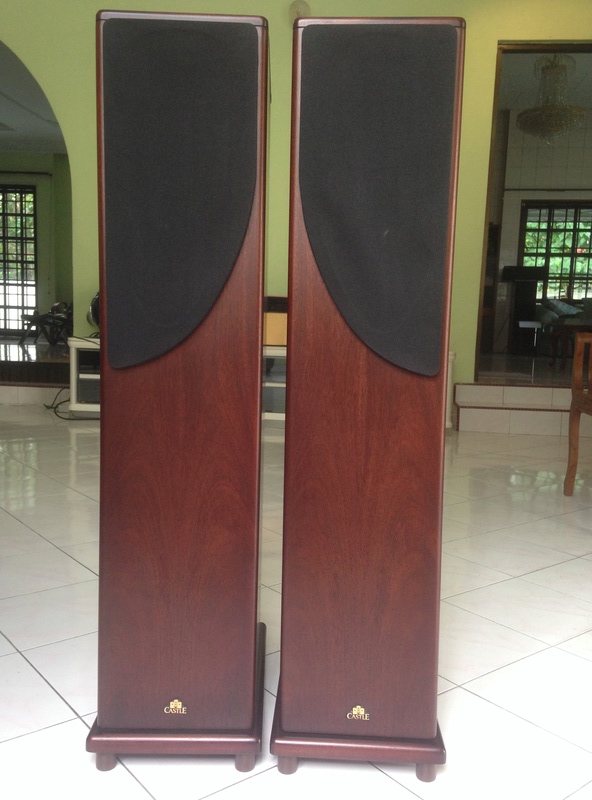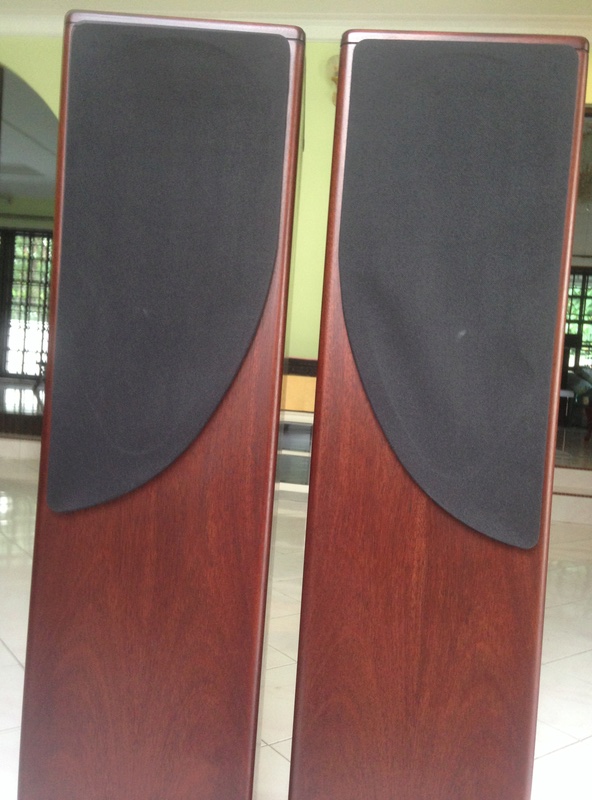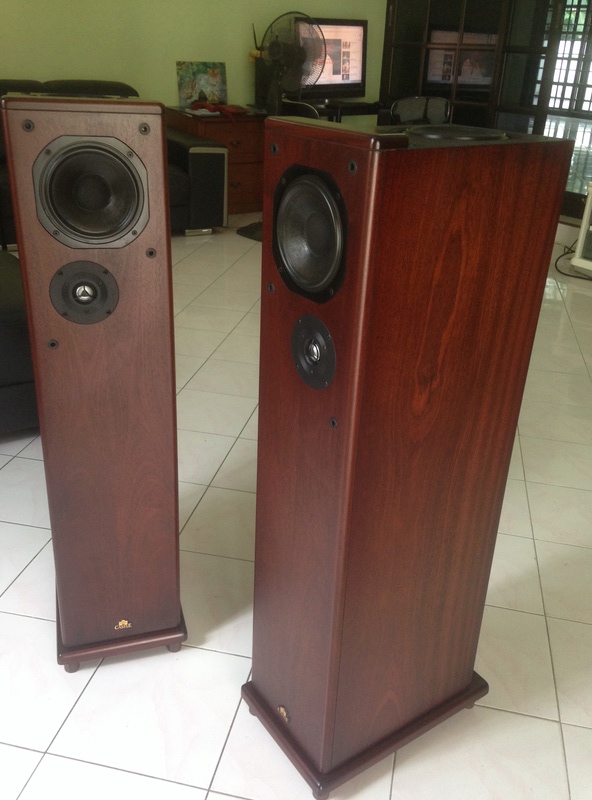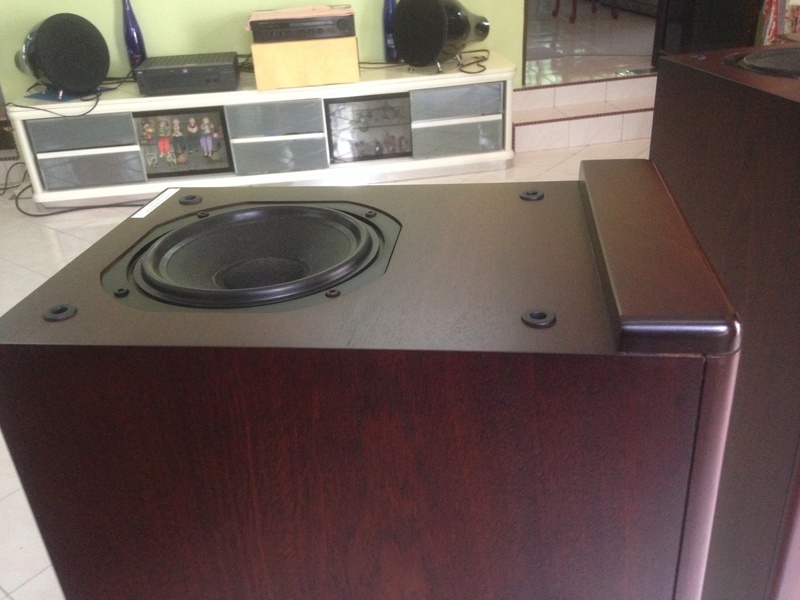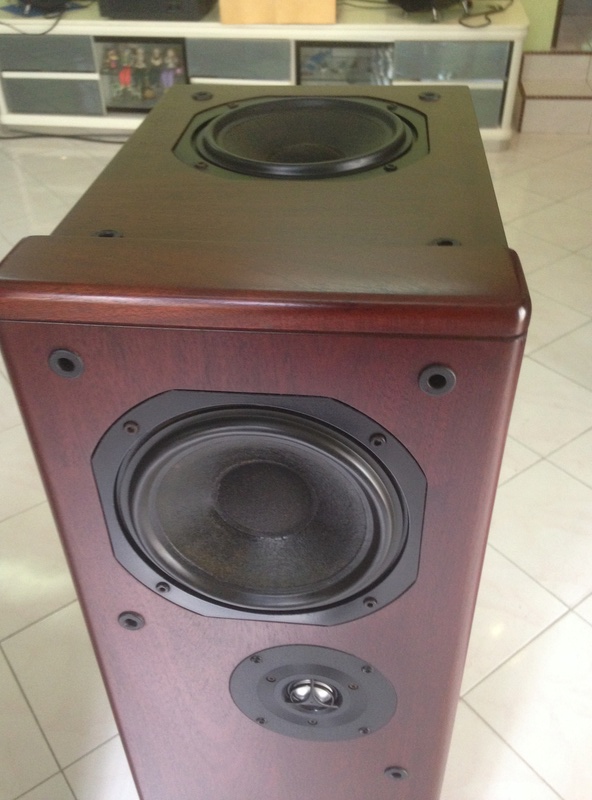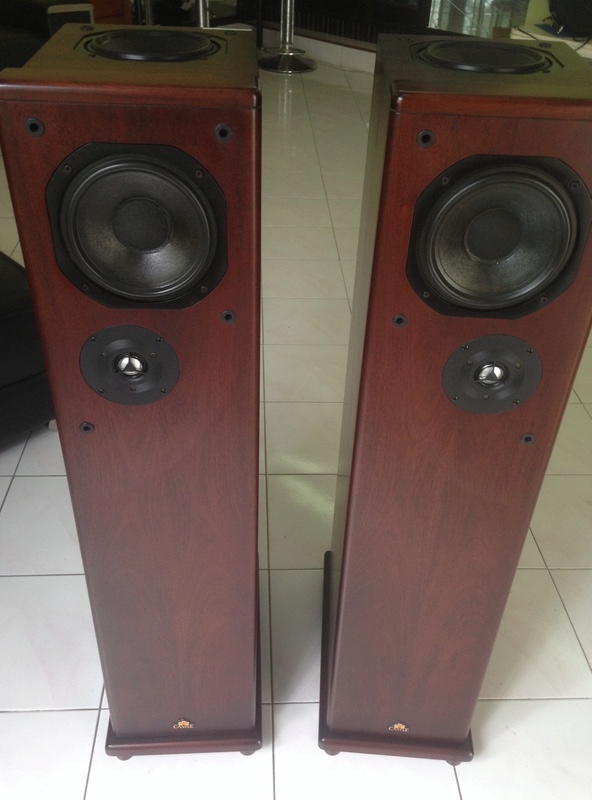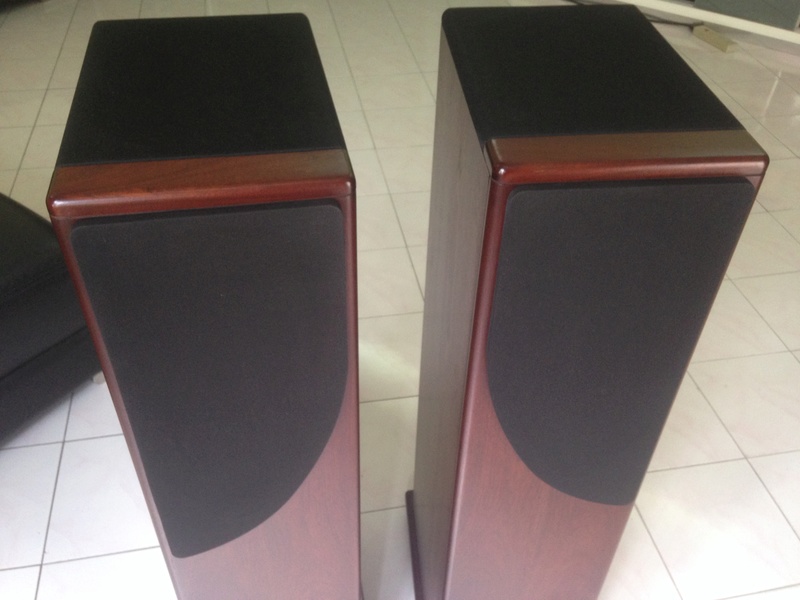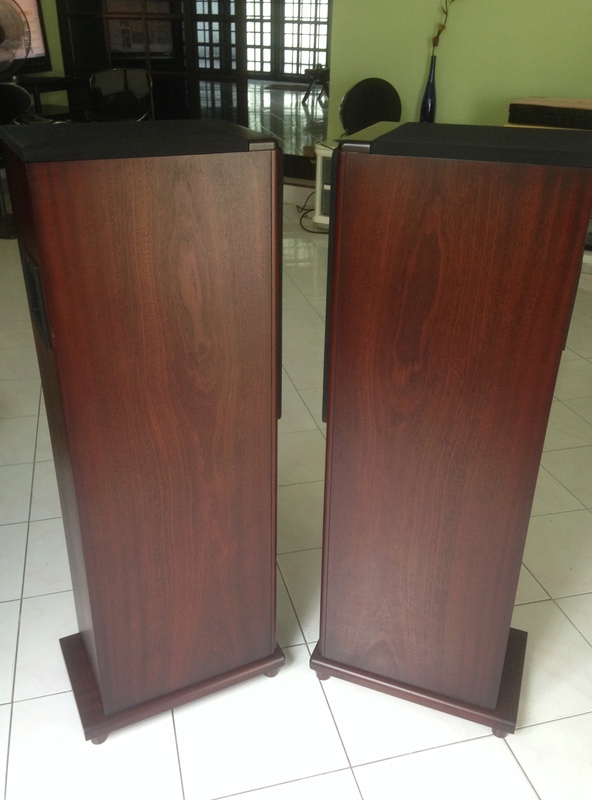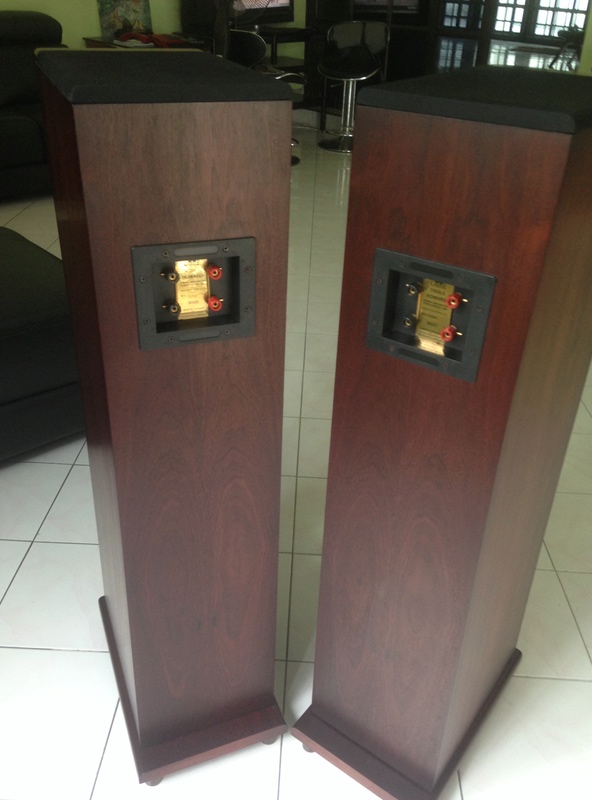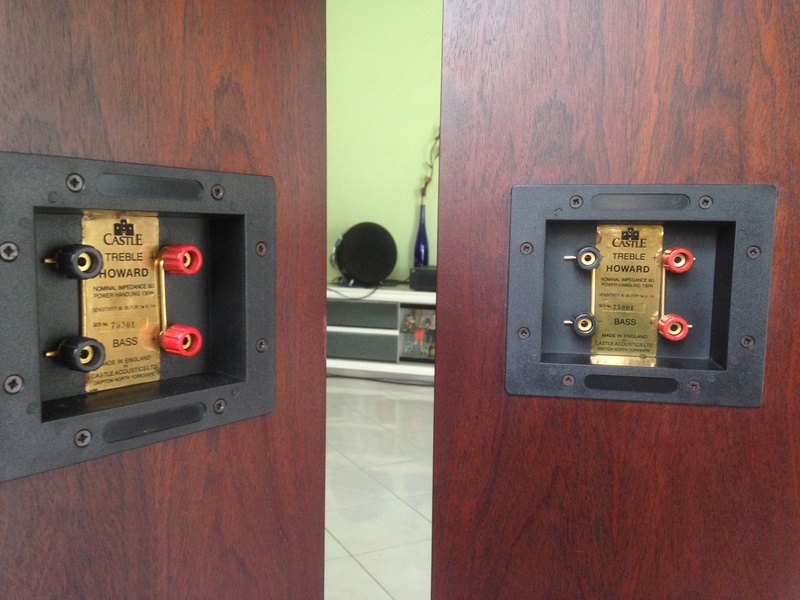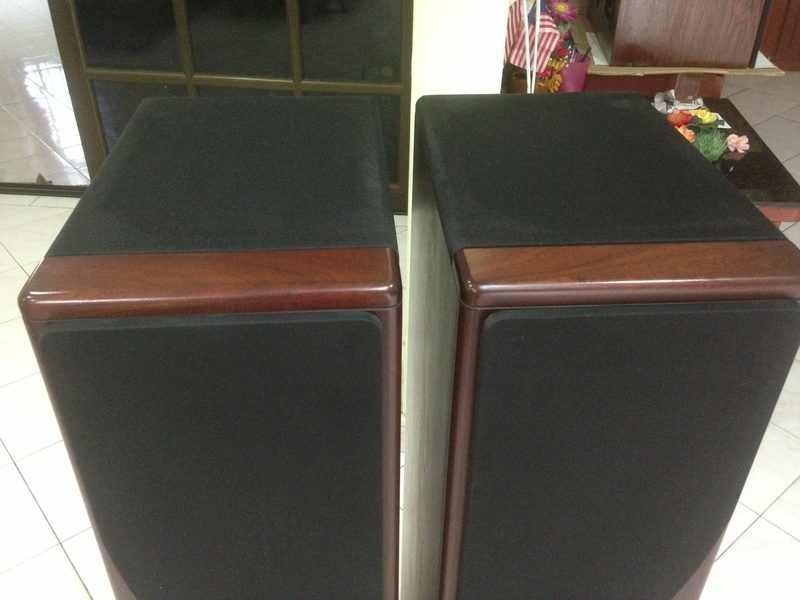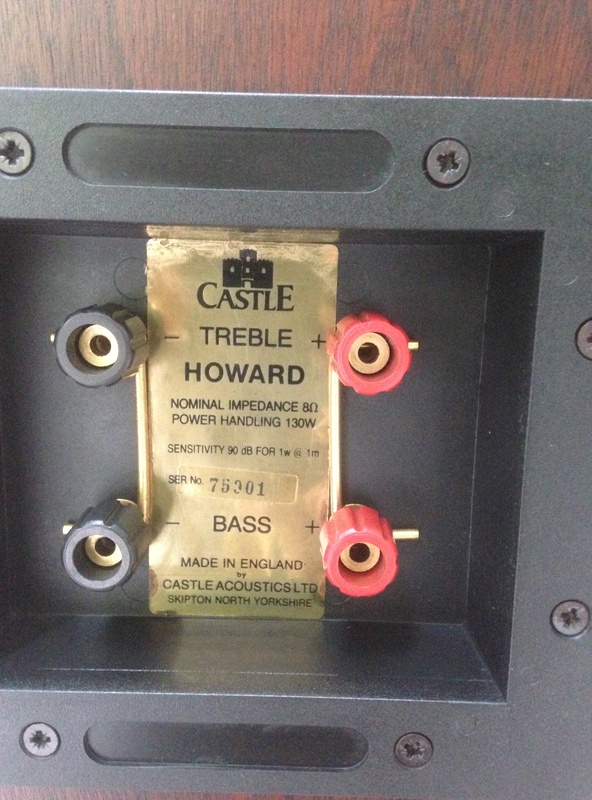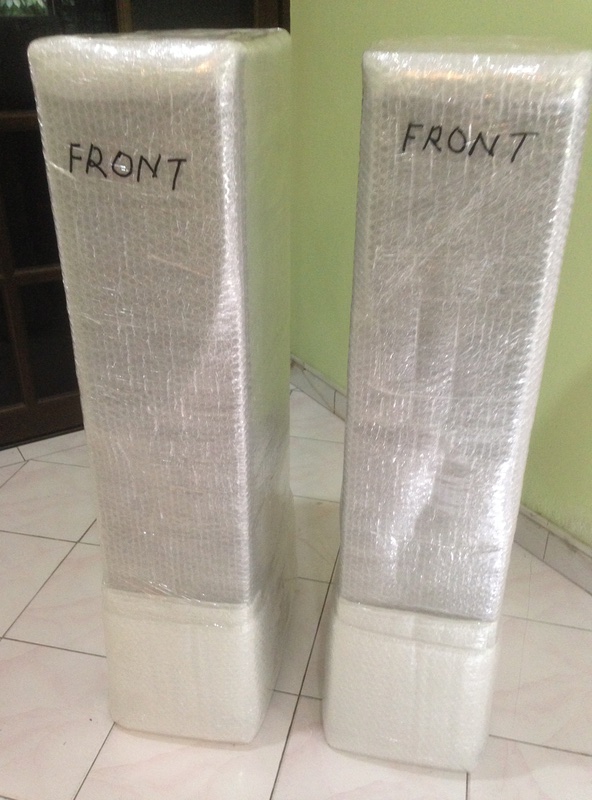 [size=13]I can't say enough about these speakers, They have a sound and craftsmanship that is absolutely incredible. They are in excellent/mint condition, cosmetically and sonically. They are the " Special Finish" edition. A mirrored image pair with matching serial #'s 75901. These are too big and too nice. These are a rare find in malaysia and  around the world and well worth the drive to get them! I have enclosed some reviews and specs, but you will see the quality and hear the incredible sound when you pick them up!
Description
The Howard is the largest member of the Castle Quarter Wave family.
The narrow fronted cabinet coupled with a 25mm metal dome tweeter guarantees stable stereo imagery with excellent presentation of depth and separation.
Specifications;
Type: 2 way, 3 driver loudspeaker system
Frequency Response: 35Hz to 22kHz
Recommended Amplifier: 25 to 130W
Impedance: 8Ω
Sensitivity: 88dB
Bass: 2 x 165mm doped paper
Tweeter: 1 x 25mm metal dome
Enclosure: quarter wave transmission line
Dimensions: 1030 x 230 x 360mm
Weight: 26kg"
Howard  These speakers are without doubt one of the best speakers ever made. Handmade in North Yorkshire by true speaker craftsmen. You just can't buy speakers like this anymore without paying nearly 3 times the amount, that these Castle Howard cost new. An equivalent set of speakers would cost over £6000 today Castle Howard  features a s a twin-pipe internal design, Its two 150mm woven carbon fibre coned bass units, one forward firing, the other vertical, are tuned to different frequencies to give tremendous depth of bass, down to 32Hz, and room filling imagery. The bass units share namely,. Before you run out to buy some highly reviewed and advertised mfg, give these a fair listen.
Similar Products Used: B&W CDM7, Ambience Ultra 1600
OVERALL
STRENGTH
You don't want to search for another speakers
Weakness:
You search for the best speaker of your life is over
I agree on all main comments the previous reviewer made: they are not into your face and draw you in, very very involving. I have a feeling that one will never be tired to listen to them (and to look at them). They are very natural, but not dull and continue to open up every time I listen to them. I have no desire to talk about soundstage and other ``audiophilic'' terminology. Everything can be analyzed, but I think people usually do this when they are not happy about the item in question (trying to find what they actually don't like). These speakers have such a
balance (I am not saying they are perfect, but what is perfect, anyway) that I feel that they are indeed ended my ``search for the best speaker.'' They also look better (my are in yew) than anything I saw anywhere (including the pictures in various magazines). I have also Keep that matches incredibly well (really). It is incredibly good hi-end center channel speaker on its own that fits into Castle family flawlessly. As the rears I just purchased
Richmods, but did not have time to listen into them well.
In general, each company probably seems to have an idea: like ``build them so you can sell them,'' or ``try to impress a buyer, so he/she would want them to buy immediately'', or ``find your niche in the world market'' ... In this respect I agree with one reviewer who wrote that Castle Acoustics seems oblivious to all of this
stuff and just tries to build speakers that are intended to be listen to. They truly excell in this.
OVERALL
RATING 5 ★★★★★
★★★★★
VALUE
RATING 5 ★★★★★
★★★★★
Speakers well backed n keep safely.
if u intersted to buy for view n demo contact--0143413655.
ipoh
price rm 4200.

jbashok

Frequent Contributor





Number of posts

: 470


Age

: 54


Location

: ipoh


Registration date :

2017-01-03



up for hardcore hifi kakis.

jbashok

Frequent Contributor





Number of posts

: 470


Age

: 54


Location

: ipoh


Registration date :

2017-01-03




jbashok

Frequent Contributor





Number of posts

: 470


Age

: 54


Location

: ipoh


Registration date :

2017-01-03




jbashok

Frequent Contributor





Number of posts

: 470


Age

: 54


Location

: ipoh


Registration date :

2017-01-03




jbashok

Frequent Contributor





Number of posts

: 470


Age

: 54


Location

: ipoh


Registration date :

2017-01-03




jbashok

Frequent Contributor





Number of posts

: 470


Age

: 54


Location

: ipoh


Registration date :

2017-01-03




jbashok

Frequent Contributor





Number of posts

: 470


Age

: 54


Location

: ipoh


Registration date :

2017-01-03




jbashok

Frequent Contributor





Number of posts

: 470


Age

: 54


Location

: ipoh


Registration date :

2017-01-03




jbashok

Frequent Contributor





Number of posts

: 470


Age

: 54


Location

: ipoh


Registration date :

2017-01-03




jbashok

Frequent Contributor





Number of posts

: 470


Age

: 54


Location

: ipoh


Registration date :

2017-01-03



---
Permissions in this forum:
You
cannot
reply to topics in this forum