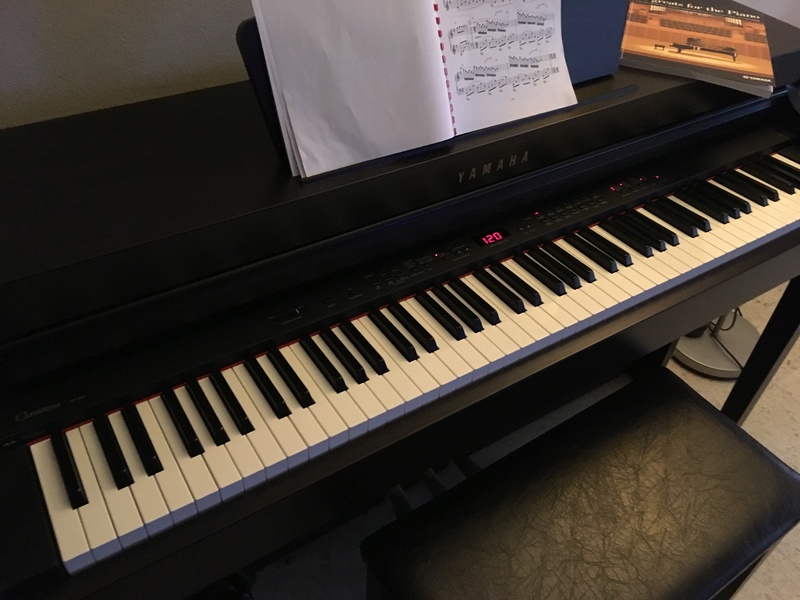 Selling Yamaha Clavinova CLO-430 piano. Suitable for beginners to intermediate. 
Condition: Well kept. Work perfectly and maintenance free. 
Reason for selling: upgrading to acoustics piano for higher level. 
Price: RM2500(SOLD)
Last edited by STC on Tue Mar 13, 2018 8:45 am; edited 1 time in total
Bump
[size=32]Yamaha Clavinova CLP-430 Review[/size]
Yamaha Clavinova CLP-430 Review
The CLP-430 is the entry into the Clavinova range, but just because it's the first in line doesn't mean it's a beginner's piano.  The CLP-430 is a superb piano with a magnificent key action and professional piano samples.  The touch of the keys is realistic, being 88-note graded hammer action (GH-3, see video below).
The three pedals have a smooth action and are responsive so perfect for dynamic playing, which the keys allow for too.
The speakers are powerful and have enough oomph to fill a large room / small venue without needing amplification.  The piano sounds good at high and low volumes using Yamaha's clever adjusting technology.  The headphone output can be controller by the volume too, and when the headphones are plugged in it disconnects the speakers for fully silent rehearsing.
I like the CLP430, it's a noticeable step up from the Arius range, and a good choice as a first piano – I would suggest that if you are looking for a beginner's piano just think how long the person aims to play and how dedicated they might be.  If a student at school who's doing lessons it might well be worth investing in the CLP-430 as opposed to the Arius range because this piano will go a lot further before needing an upgrade.
YAMAHA CLAVINOVA CLP-430 DIGITAL PIANO FEATURES
https://pianovirtuoso.wordpress.com/reviews/yamaha-reviews/yamaha-clavinova-clp-430-review/
Similar topics
---
Permissions in this forum:
You
cannot
reply to topics in this forum