Item: Krell KBL Balanced Preamplifier with separate power supply
Condition: Item in excellent tip-top working condition. Very well taken cared of by owner.
This was Krell's Best Pre-Amp when new just before the Krell KRC HR was introduced.
This preamplifier uses high-bias, pure class A circuits throughout, including the power supplies and regulators. Circuits are DC coupled, with no capacitors in the signal path.
* Have 2 XLR inputs and 1 XLR output
* Have 4 RCA inputs and 1 RCA outputs
Solid-state, class-A, DC-coupled, line-level, stereo preamplifier.
S/N ratio: 100dB (A-weighted).
Input impedance: 10k ohms.
Output impedance: 0.5 ohms.
Frequency range: 0.1Hz-250kHz.
Voltage swing: 65V peak-peak (23V RMS).
Voltage gain: 3x (approximately 9dB).
Price: sold
Contact: 012-3816611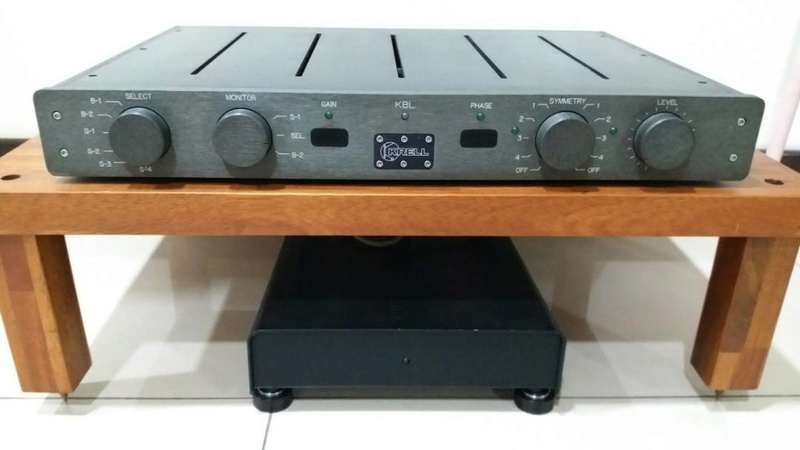 Thank you
---
Permissions in this forum:
You
cannot
reply to topics in this forum