Focal - JM Lab SIB Speakers 5pcs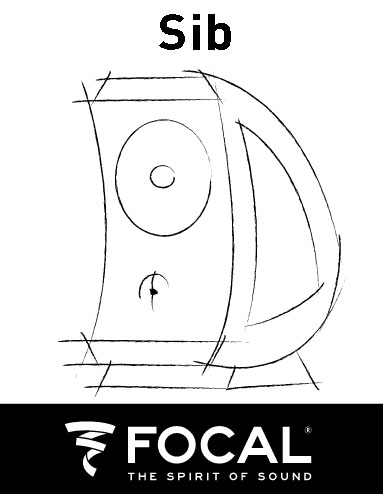 The harmony between sound and image
The Focal Sib loudspeaker, this little speaker remains a musical reference in the high quality playback of all categories such as two-channel, home theater, background music and multiroom.
SIB - (Small Is Beautiful)
Delivered with its own integrated tabletop stands that double as wall-mount brackets for flexible placement options
A modern loudspeaker, high-fidelity sound - providing strong bass and clean detail
Sib&Co has raked up an impressive number of trophies from the international press.
Sib&Co, a new way of experiencing sound...
Thanks to the tried and tested technologies, the Focal sound is a great first step into the world of high-fidelity
- Very high power, compatible with a big listening area (320ft2 to 430ft2)
- Five Sib for a balanced Home Theater system
- Integrated speaker : in wall, in ceiling, on furniture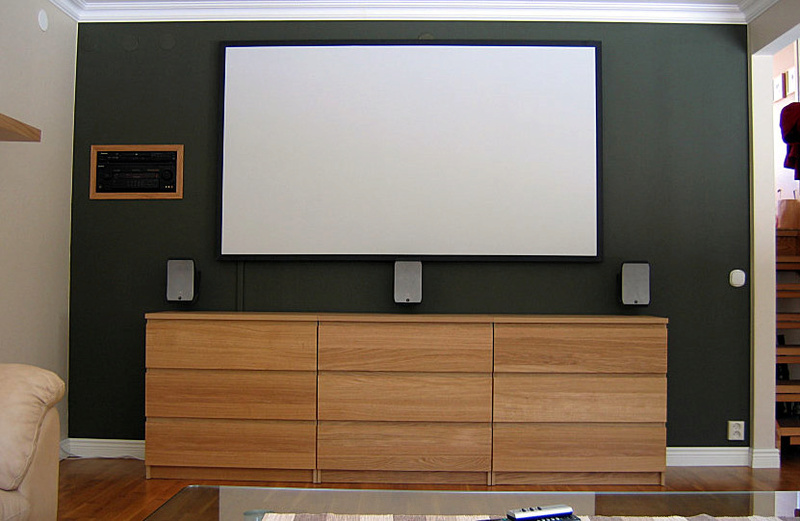 Designed and Engineered in France by Focal-JM Lab
They can rev up your movie while blending in nicely with your decor.
This unobtrusive, compact surround sound speaker system delivers surprising dynamic punch
and immediacy for its size.
The engineers at Focal really know how to squeeze every last ounce of performance out of their forward-thinking speaker designs, so we shouldn't be too surprised.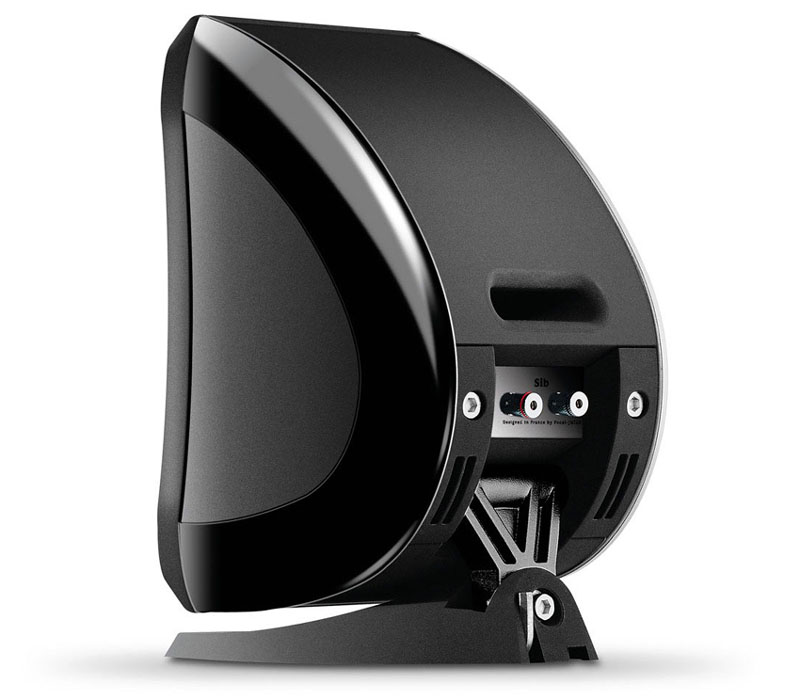 2-way compact bass-reflex speaker
8-ohm impedance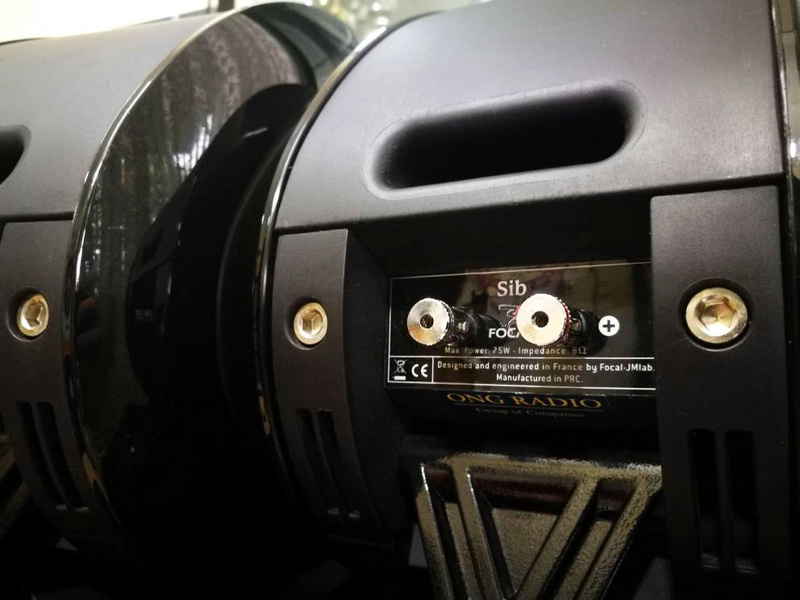 ABS speaker housings,high-gloss finish with vibration reduction built into the design.
Effective housing in suppressing resonances.
Frequency Response: 75-20,000 Hz
Recommended Amplifier Power: 15-75 watts
Respectable 90 dB SPL sensitivity, so you don't need a ton of power to drive them.
Crossover Frequency: 3kHz
3/4"(19mm) Mylar dome tweeter
5" (13cm) Polyflex woofer
Titlable angle stand.
Jet Black color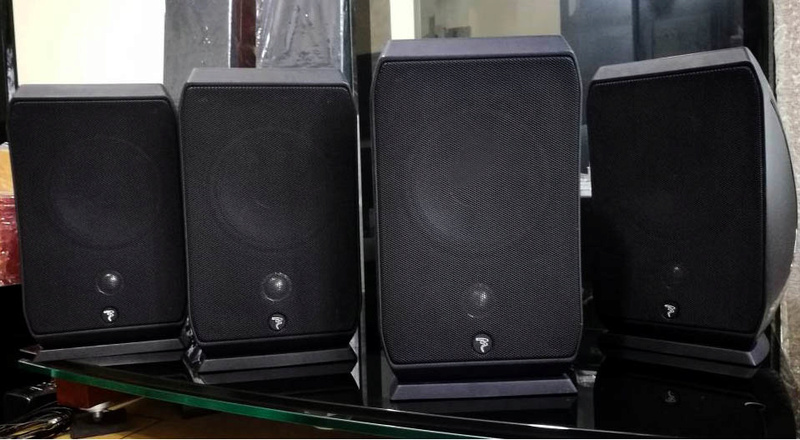 Dimension: H247 x W142 x D164 mm
Weight: 2.1kg
Eeach satellite includes integrated desktop stand/wall-mount bracket and Hex-keys
It can also be mounted on a stand or in a horizontal orientation for use as a center
channel speaker.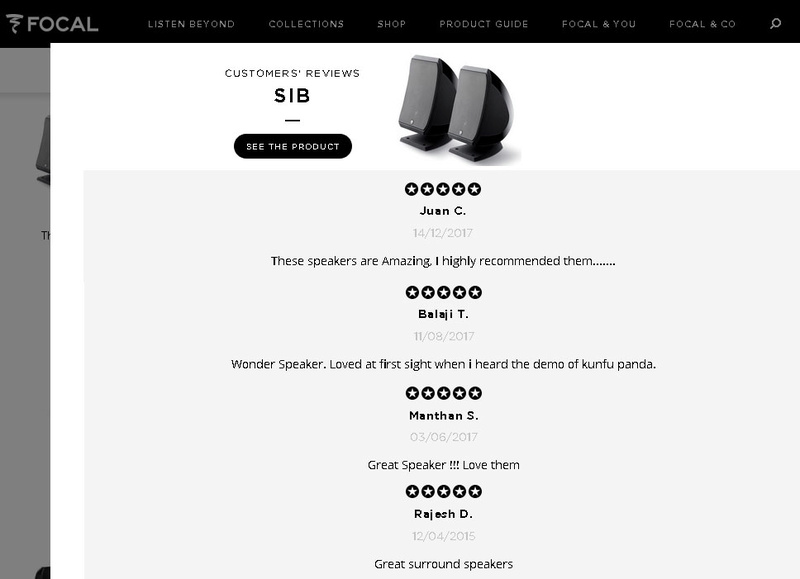 "You can really crank this system up load without distortion
Bass was clean, but not terribly punchy-something I'll take over "boomy" any day of the week.
Highs were clean and crisp, but not harsh or overbearing."
Unleash this little beast, and get ready for powerful, room-filling sound with your movies, video games, and music.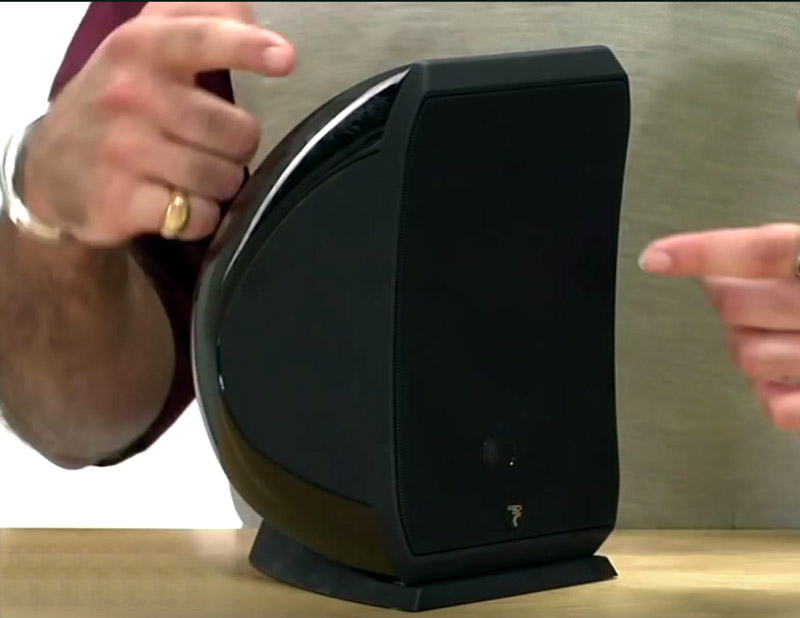 This unobtrusive, compact surround sound speaker system delivers uncanny realism, wide-ranging dynamics, and impressive depth.
But that shouldn't be too surprising, because Focal — the award-winning makers of world- class six-figure home speakers — truly knows what they're doing.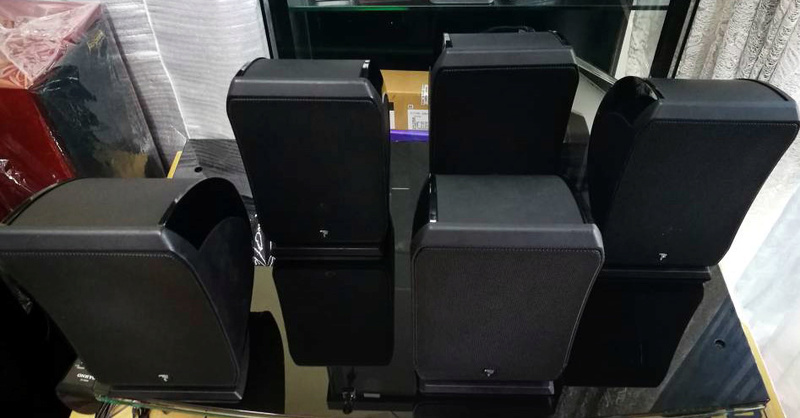 100% perfect working condition.
Great physical condition, with minor marks of usage.
Sounds great..especially for this particular sized speaker!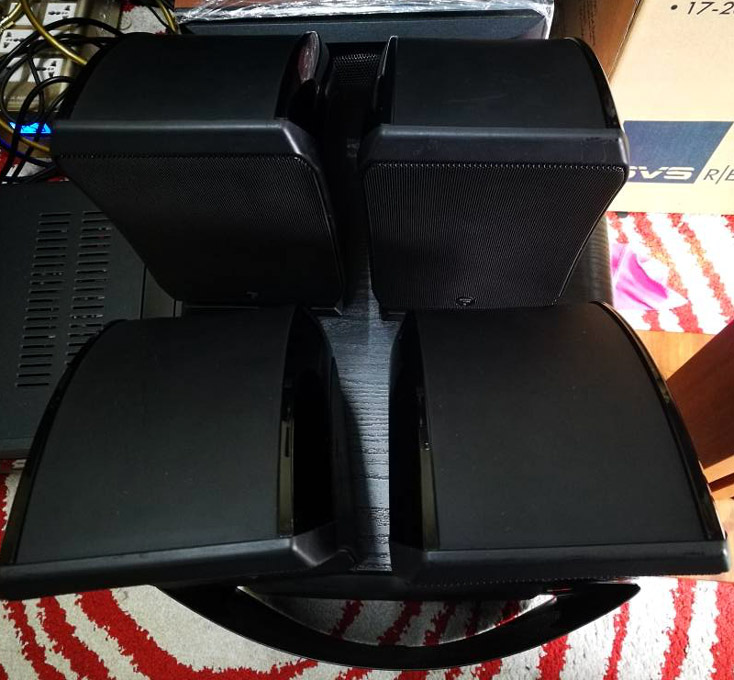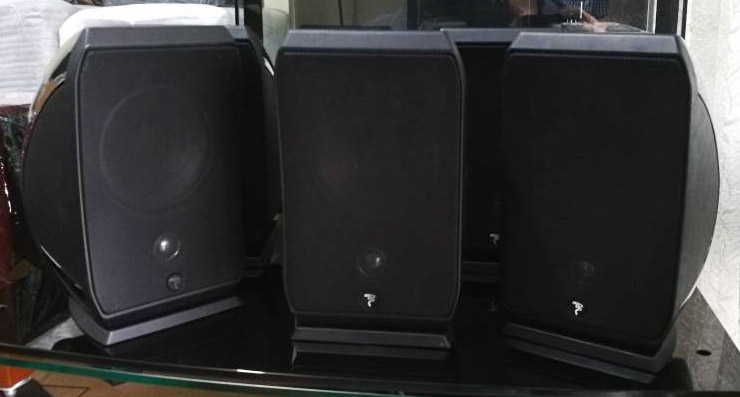 Comes with 5x Focal SIB Speakers (Jet Black color), no subwoofer (OPTIONAL)
RM2750
Welcome for audition.
*Credit cards accepted.
Subang Jaya ss14
Contact O12 61169I7
More pictures of SIB...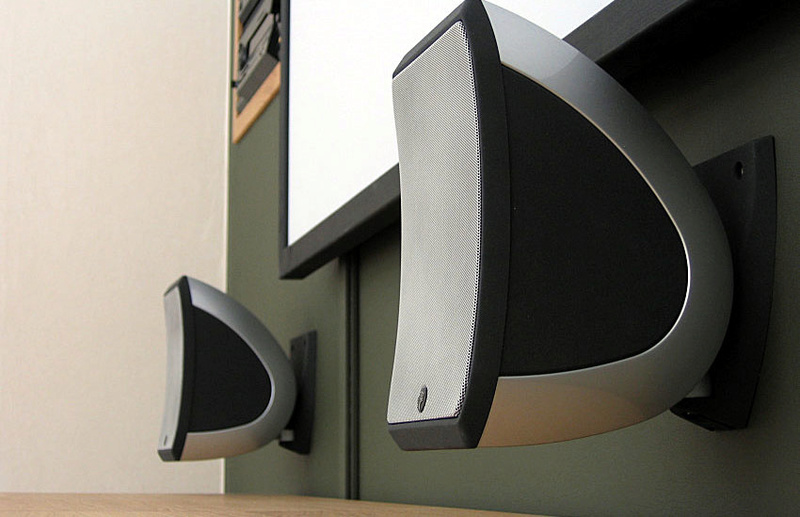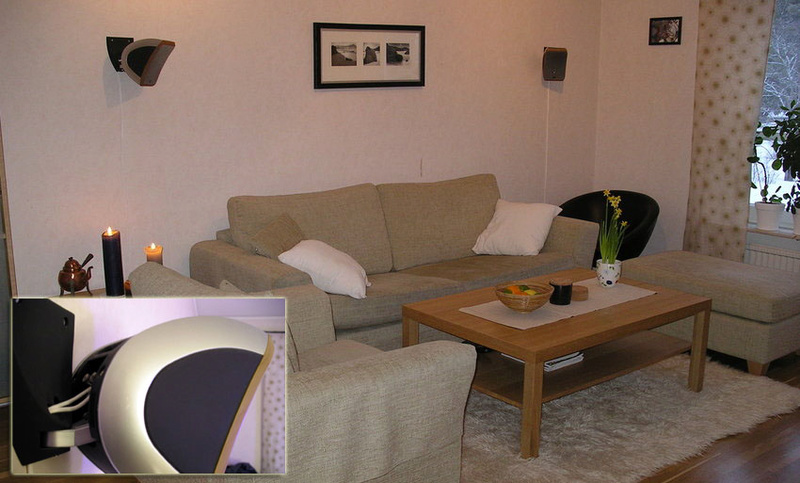 Similar topics
---
Permissions in this forum:
You
cannot
reply to topics in this forum