ProAc Response D38 Floorstand, Ebony, England. (Display Set)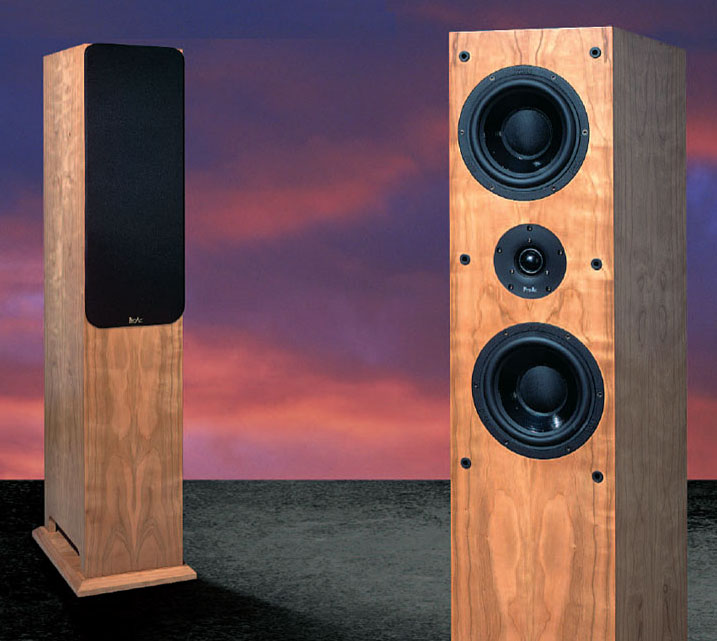 The Response series is ProAc's best.
ProAc Response D38, (designed by
Stewart Tyler
) replaced the highly regarded ProAc Response 3.8, with same cabinet size.
While everything has been changed internally to produce a dynamic new level of performance with vastly increased efficiency and sensitivity.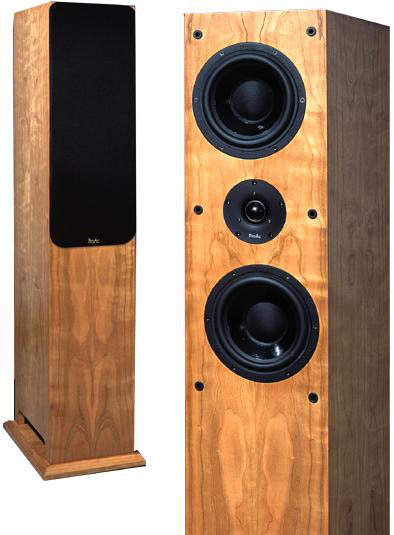 Good quality valve or Class A transistor amplifiers with an output as low as
10 watts
will produce fine results from these exciting new loudspeakers.
Real wood veneers
, are extremely rigid and well damped to minimise colouration.
A new porting system similar to the flagship Response D100 is reconfigured internally.
The bass drivers loading is now through a large port which pressurises the air between the cabinet and the plinth, releasing the air through side vents. This method of coupling makes room placement less critical.
Steward Tyles came up with a novel and elegant new scheme.
D38 is actually ported on the bottom of its cabinet, which is pretty much impossible without a solution like the one ProAc employs. Very neat.
A new generation of extremely sensitive drive units of
2x new 6.5" polypropylene coated bass/midrange
units built to ProAc's specifications, built by one of the UK's leading studio monitor manufacturers (Volt), sit either side of a radical new one inch soft dome tweeter.
This
tweeter, silk-dome unit
, sourced from DST of Denmark and modified by ProAc, with an improved surround and front plate and new internal damping combines seamlessly with the other drive units through a sophisticated HQC crossover network and ProAc oxygen-free wiring.
The resulting sound is one of tremendously dynamic speed and power, coupled with a finesse and smoothness which guarantees fatigue-free listening for extended periods.
The enhanced sensitivity of the new drive units unearths the tiniest detail from any type of recording to provide a sublime and involving musical experience.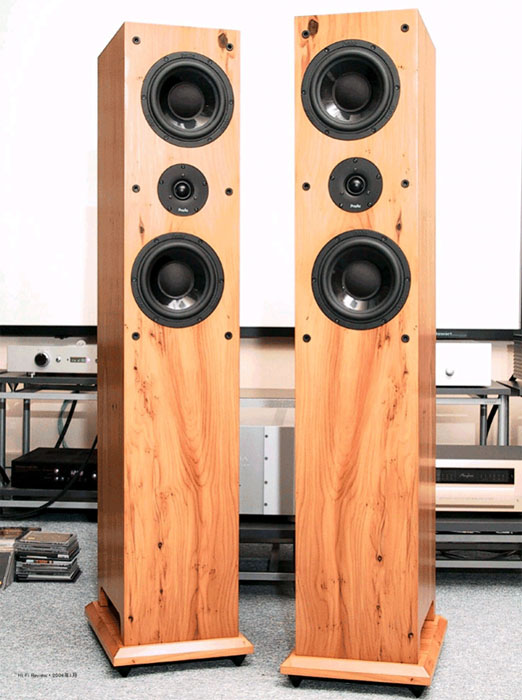 - Real wood veneers, are extremely rigid and well damped to minimise colouration
- Cabinet constructed of 25mm, 22mm, and 18mm medium-density fiberboard that's heavily damped with bitumen.
- Reconfigured internally with a new porting system similar to that used on the flagship Response D100 mode
- Loading for the bass drivers is now provided through a large port which pressurises the air between the cabinet and the plinth
- Two new 6 1/2" polypropylene coated bass/midrange units, built by one of the UK's leading studio monitor manufacturers
- Sophisticated HQC crossover network and ProAc oxygen-free wiring.
- Acoustically transparent crimplene grille mesh
-
Jumpers of thicker-than-normal rhodium-plated pins
- One final new feature is the D38's plinth, which is now permanent, with the best spikes I've used. They're broad enough to give the speakers ample stability but pointy enough to pierce carpet with ease.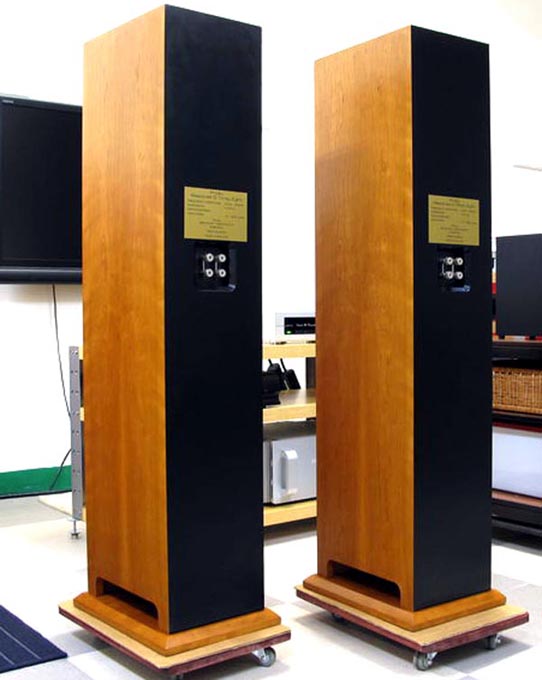 Frequency Response : 20Hz - 30kHz
Norminal Impedance : 4 Ohms
Sensitivity : 91.5dB
Recommended Amp Power: 10 - 250 Watts
Crossover Frequency: 2.8kHz
Bass/Midrange : 2x 6 1/2"(165mm) driver with coated polypropylene cone on die-cast chassis
Tweeter : ProAc 1" (25mm) soft dome with special surround and inner damping
Crossover : HQC crossover using dedicated components and wired throughout with ProAc multistrand oxygen-free copper cable. Split for optional bi-wiring and bi-amping.
Dimension: H1244 x W235 x D343 mm
Weight : 40.0kg
Standard Finishes: Black Ash, Mahogany, Cherry, Maple
Premium Finishes:

Ebony
(Photos below from the real item for sale...)
ProAc speakers is attractive rectangular boxes to their proportions and also beautiful veneers. They look almost as though they are hewn from the trunk a tree.
Tyler believes that music, more than anything else, is about emotion. "A lot of designers try to blind with science," he told me. "I'm an emotional person, and if there's no emotion, the speakers don't do anything."
To be sure, the Response D38 is an emotionally involving speaker, easily one of the two or three best that I've heard in this regard.
The D38,the sort of speaker whose sound you settle into like a favorite sweater or chair. Long listening sessions come easily, and even when you're in evaluation mode, you'll find it's no effort to let the music the D38s produce wash over you as you revel in its unique blend of beauty and truth. Yes, designing speakers involves science, but it's an artistic endeavor as well. Few speakers I've heard illustrate this as well as the Response D38.
They are box speakers that definitely do not sound boxy.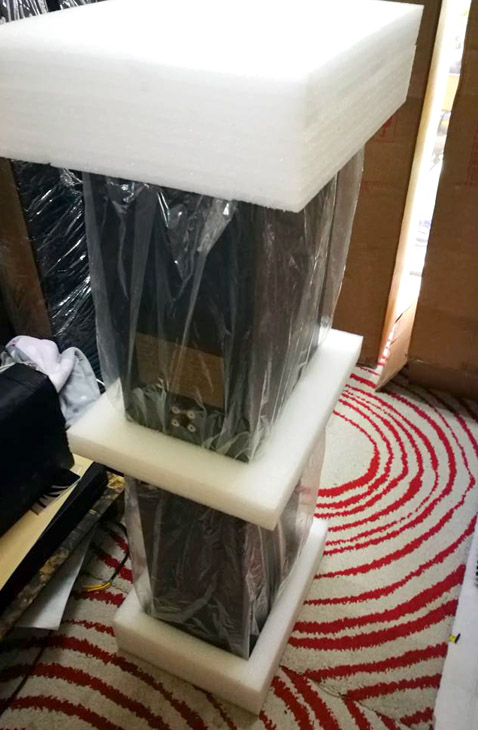 On "Another World" from the Deluxe Edition of Joe Jackson's great Night and Day [A&M B0000701-02] - This is not an easy piece of music to unravel, but the D38s made easy work of it.
"The D38s could charge even my large listening room with surprisingly deep and powerful bass."
"The midrange of the Response D38s is a deft combination of high resolution and pleasing smoothness -- voices are rife with nuance and texture. Their particular balance is enjoyable to the extreme and encourages listening to all kinds of vocal music."
"Great sound is about the proportions of the elements that make it up, with no single quality grossly surpassing any other. The sound of ProAc D38 is certainly in proportion."
"Response D38 improves on this quality by sounding a little sweeter and more light-filled than either of the Wilson speakers, which counter with greater image solidity and a slightly more detailed presentation."
"D38, sounding open and effortless, sweet in the treble, gutsy down low, and very involving with all types of music. To my ears, it retains Stewart Tyler's sought-after emotion and mixes it with a lighter, more detailed and boxless presentation. The D38 sounds more transparent than earlier Response-series speakers as well"
...Marc Mickelson (www.soundstage.com)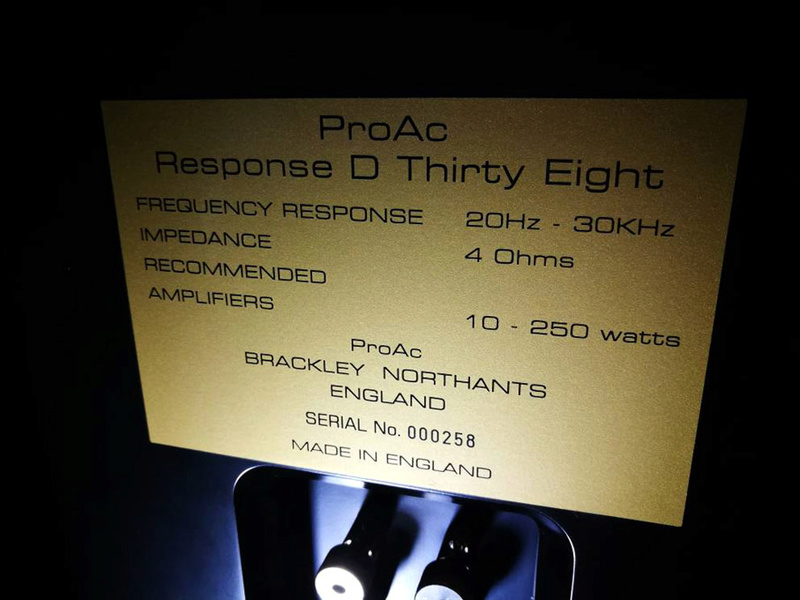 *Ebony premium finishing
Comes with box, packaging, rhodium plated jumpers, grille mesh, spikes.
Display set, in great physical and 100% perfect working condition.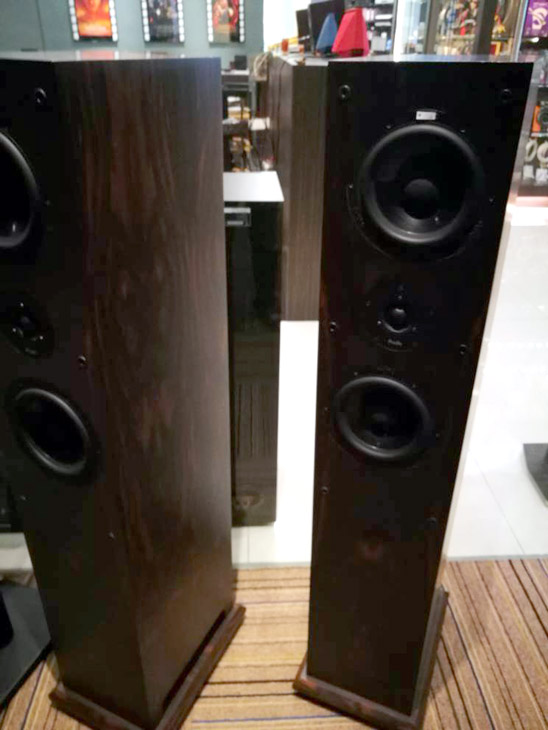 RM19,500
Welcome for audition
Subang Jaya ss14
*Credit Card accepted
Contact O12 6116 9I7
https://actsessory.com/pre-owned-used/
Similar topics
---
Permissions in this forum:
You
cannot
reply to topics in this forum