REL Acoustics Serie R-305 Sub-Bass System, 10" 300 Watt Mosfet, England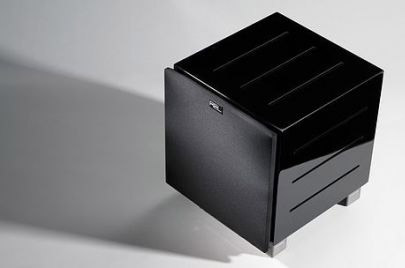 REL R-305 - A compact and cavernous sub-bass system, hand made in Britain.
This member of REL's R-Series looks the part, and it delivers a big weight from a comparatively small box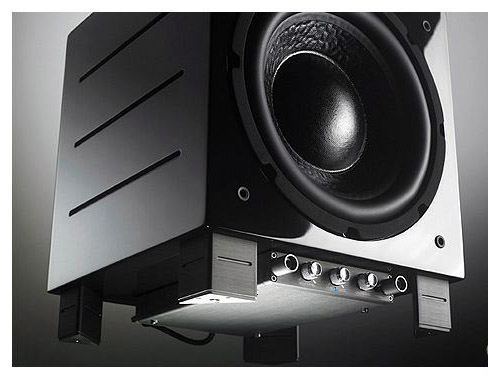 REL R305 is not a traditional subwoofer, but rather true sub-bass system.
REL R-Series is designed to augment the performance of "full range" speaker systems and to provide linear response down to below 20Hz.
Properly set-up and positioned, they will take advantage of physics and room acoustics to provide deep pressurization as no other subwoofer can. Unique to the REL are its connectivity options.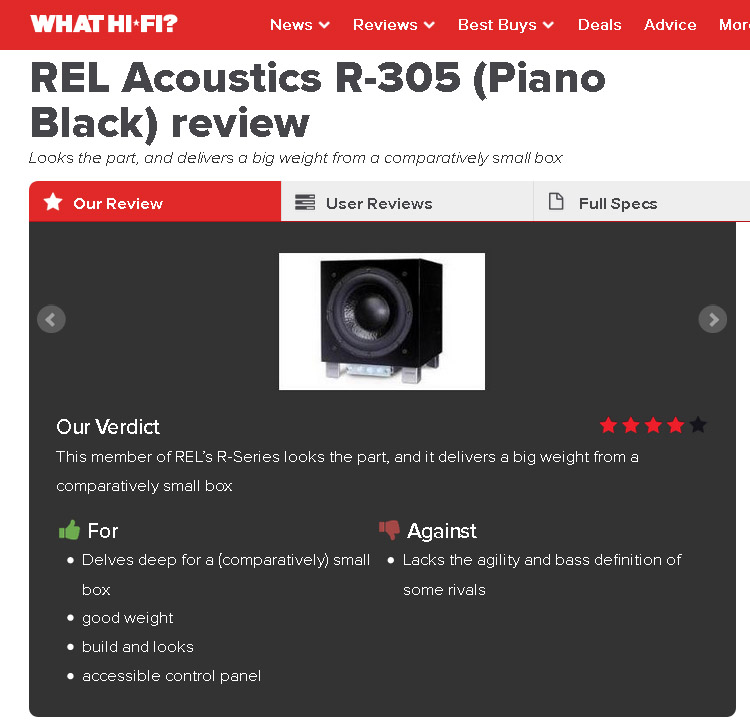 Pro:
- Delves deep for a (comparatively) small box
- Good weight
- Build and looks
- Accessible control panel
- Excellent input options
- Strong deep-frequency agility
2 choices of amplifier connection -the Hi/Lo-level input
High level Neutrik Speakon socket
REL'Set Safe' feature provides soft clipping to prevent the woofer from being overdriven.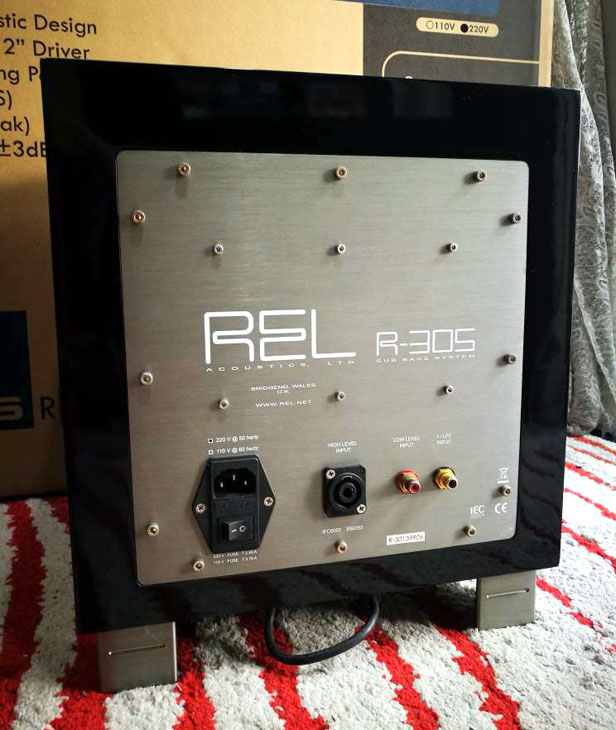 * True 300W (RMS) discrete, direct-coupled MOSFET amplifier
*Downward-firing long-throw 254mm (10") steel chassis driver with ventilated pole-piece.
* Improved ABC
filtering circuit
* Audiophile grade toroidal transformer
* Phase Switch with two settings 0 and 180 degrees
* High quality, gas-tight Neutrik Speakon input (high level)
* High quality, panel-mounted phono input at +12dB (low level)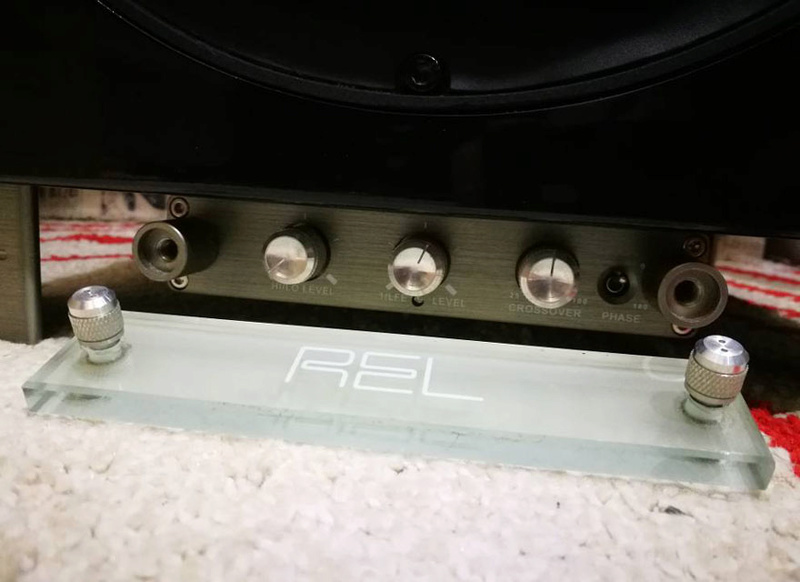 * Overload Protection Set Safe
design. Over Voltage over current
* Totally discrete input circuitry for high and low level inputs
* Separate volume controls for high and low-level adjustment
* Double-sided glass-fibre board with plated-through holes
* IEC power input socket - no captive leads for installation flexibility
* Hand-rubbed black lacquer finishing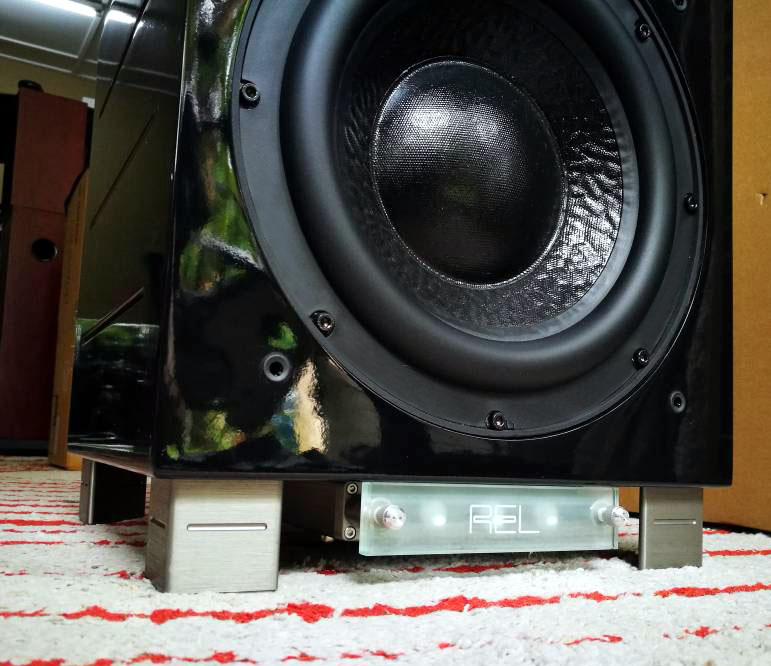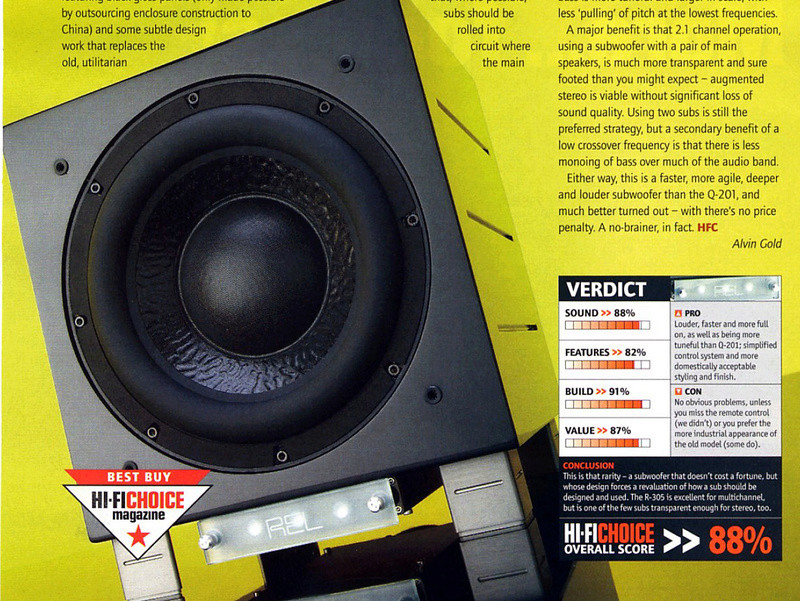 Dimension: H368 x W317 x D343 mm
weight: 21.1kg
This isn't the largest box, but it reaches down deep: the 300w amp and 10in long-throw driver combine to pound out a hefty performance, adding depth, weight and expanding the soundstage.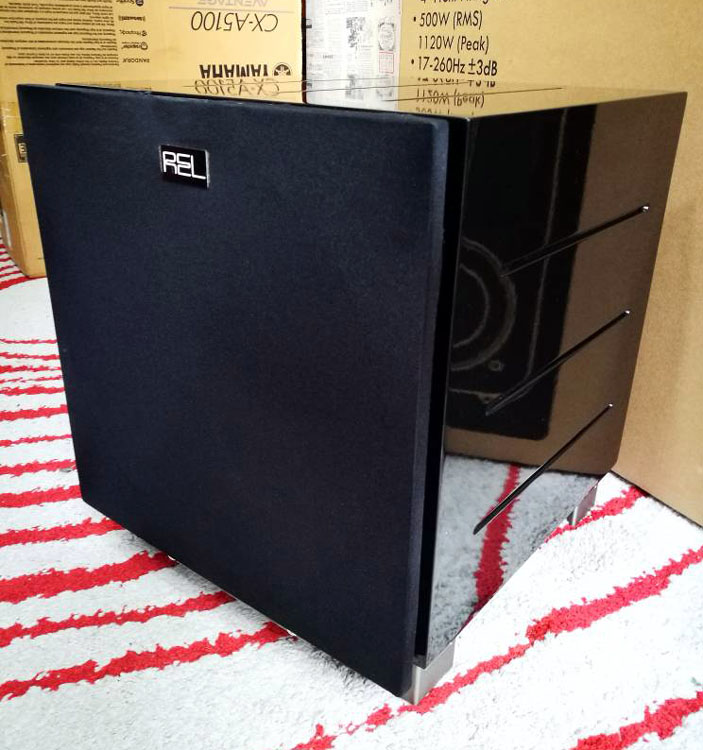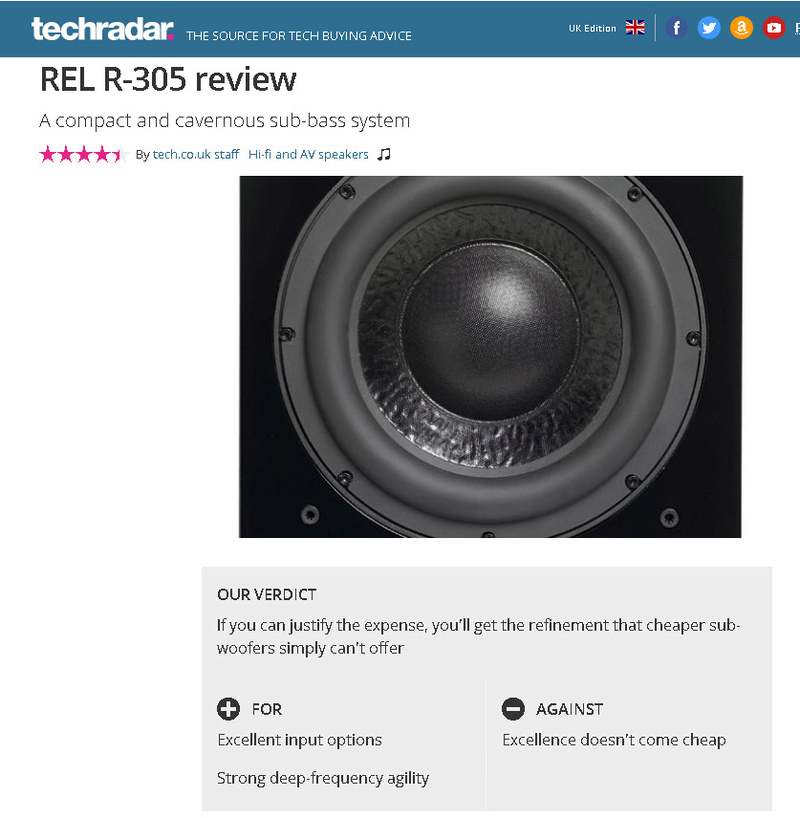 The subwoofer cabinet is very solid and inert.
Piano-black lacquer finish over ¾" MDF with internal bracing and hand-sealed joints.
Blue LED behind the frosted glass panel with the REL logo is a nice touch
The REL R305 is a practical addition to complete a 2.1 music system.
The R305 was not just about adding power and depth to the music. Intimate chamber music was rendered with more feeling.
Schubert's Trout Quintet [Virgin 45563 2005] sounded more realistic with improved hall ambience and more air on the strings. The extended low frequencies gave each instrument greater presence so I could audibly feel each musician playing in my listening room.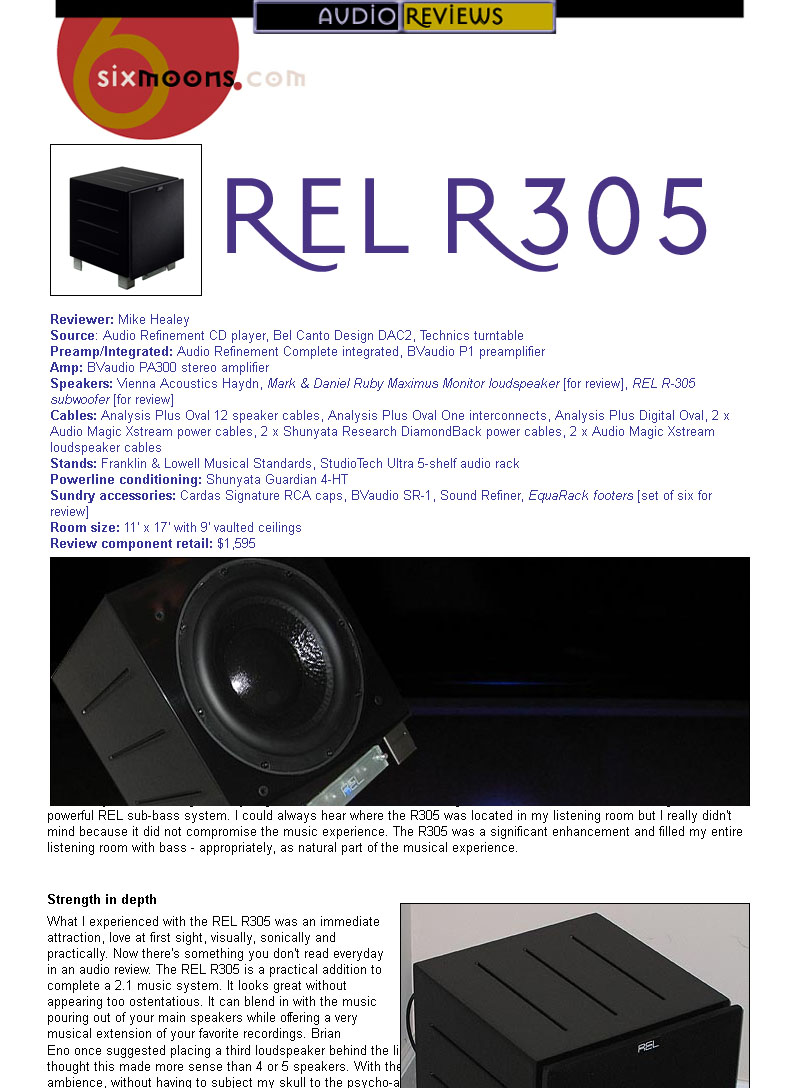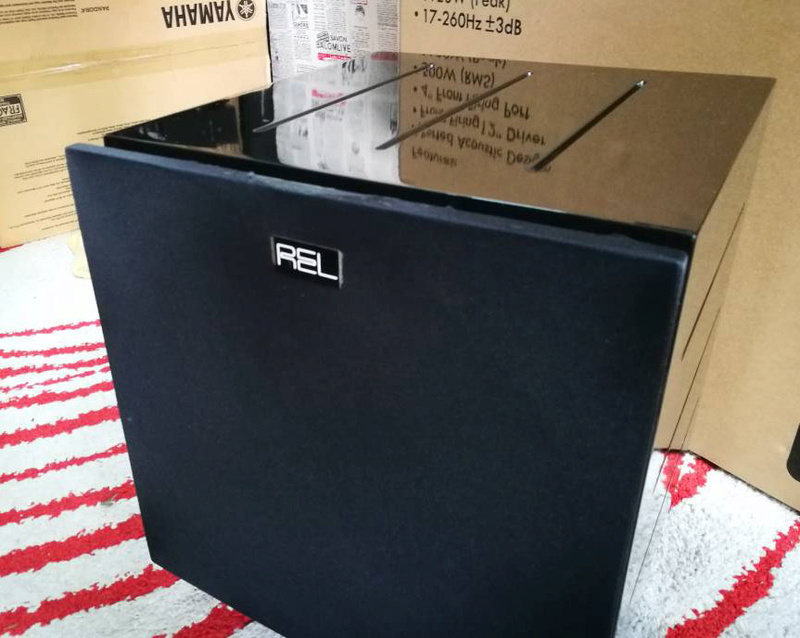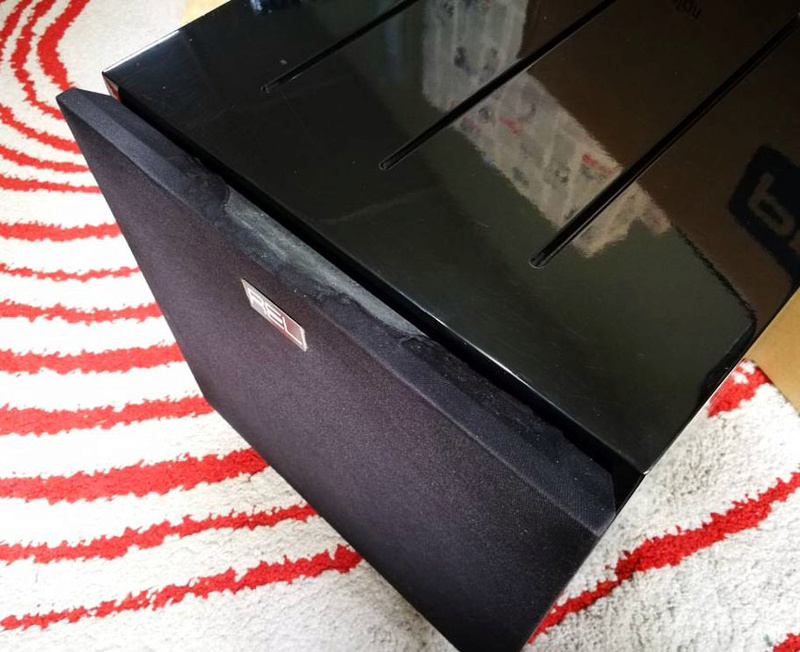 Nickel plated steel hardware throughout. Milled aluminum feet.
Comes with grille mesh (top part wore off), power cord and high-level signal cable. No Box.
Great for music
RM2350
Welcome for audition.
*Credit cards accepted.
Subang Jaya ss14
Contact O12 6116917
https://actsessory.com/pre-owned-used/
Similar topics
---
Permissions in this forum:
You
cannot
reply to topics in this forum