Rel Q201E Sub-bass System, 10" Closed box, England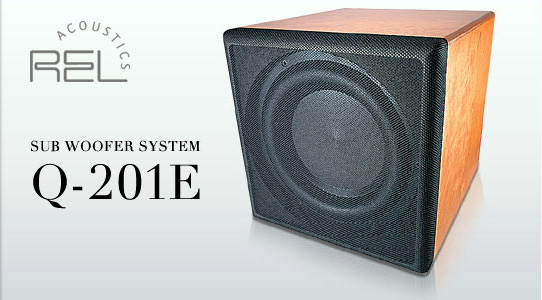 The Q201e subwoofer is pure REL, all the way...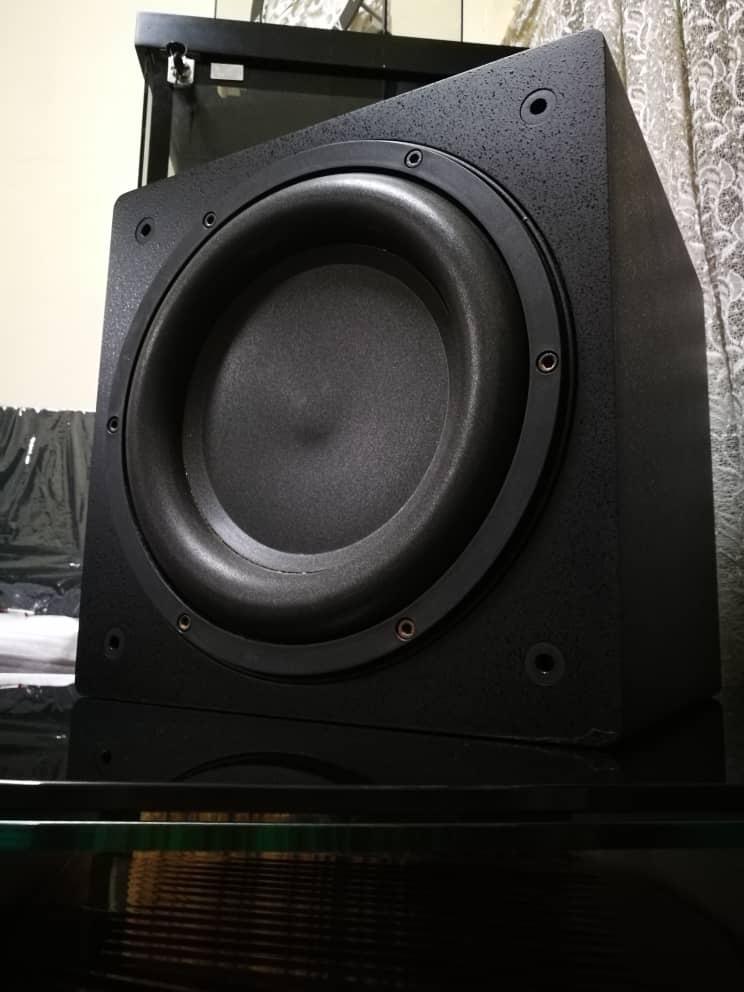 Closed (sealed) box,
200 watt MOSFET
amplifier, new low-pass crossover, Speakon ABC high level input and dual RCA line inputs.
Active ZeroQ Acoustic Suspension System with ABC
variable bass filter.
Defeatable low level crossover for line level inputs allows .1 channel LFE management of the Q201e from the sound processor.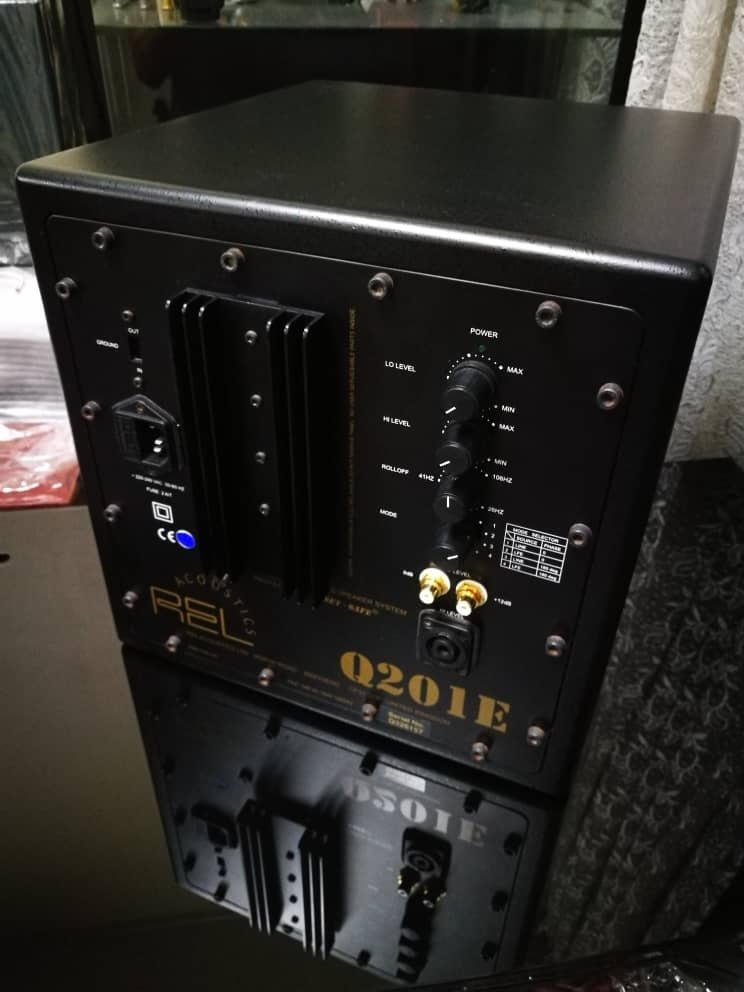 Q201 features variable and independent gain adjustment on both high level and low level inputs for perfect gain matching in both two channel and theater applications.
Full set-safe circuitry for protection if overloaded.
Brittex black finish.
Proudly hand-built in Great Britain.
- True 200W (continuous) dicrete direct-coupled MOSFET amp
- Front-firing 250mm (10 inch) long throw, heavy-duty driver with 7.6 kg magnet, and 4 layer edge-wound voice-coil
- Audiophile grade toroidal transformer
- Totally discrete input circuitry for high and low level inputs
- Gas-tight Neutrik high level connection for long-term consistency of sound quality
- High quality, panel-mounted twin phono inputs at 0dB and +12dB (low level)
- Set-Safe
audibly transparent driver protection
- 4x ultra-rugged output devices
- Double-sided glass-fibre board with plated through holes
*Refined ABC
infinitely variable crossover adjustment from 26 to 106 Hz
*Separate volume controls for high and low-level inputs
*Simultaneous connection of high and low level sources
*IEC power input socket - non-captive lead
*Four position mode selector: line/LFE (0 degrees phase and 180 degrees phase)
Dimension: W300 x H328 x D353 mm
Weight : 17kg
Comes with heavy duty grille, power cord, spikes, and Hi-Level Neutrik Speakon interconnect
Solid great condition, 100% perfect working.
RM1799
Subang Jaya ss14
*Credit Card accepted
Contact O12 6116 917
https://actsessory.com/pre-owned-used/
Similar topics
---
Permissions in this forum:
You
cannot
reply to topics in this forum