ACCUPHASE - Japan
Accuphase Integrated
E-650 Class A - RM45K
E-480 180w Class AB - rm34k (latest 2019 model)
E-370 100w Class AB - RM23.5K
E-270 90w Class AB - RM18.5K
Accuphase Power Amp
A-75 Class A power amp - RM75K
A-47 Class A power amp - RM38k
P-7300 Class AB power amp - RM75K
Accuphase latest release 2019 model
C-2150 AAVA + AANC tech (2019 model) - rm32k
P-4500 Class AB stable @ 1ohm - rm34k
Accuphase CD player
DP-430 CDP - RM20K
DP-560 CD/SACD - RM38K
DP-750 CD/SACD - RM75K
* other models available too
Br.
Victor 012 296 2799
Hifi Creations, PJ
[You must be registered and logged in to see this link.]
Distributor and exclusive dealer of Accuphase, Tannoy, Skogrand, YAMAHA NS5000, SUMILE Murasakino Cartridge, Harmonic Resolution Systems, Vermouth, DEQX, Duelund Coherent Audio
Last edited by carcrazy on Thu Apr 18, 2019 1:09 pm; edited 8 times in total
E-470 Integrated Amp and DC-37 DAC review
[You must be registered and logged in to see this link.]
Accuphase owner will experience extreme 'Linearity' at ANY volume. usually when music is played at low volume, most often u will realise the bass doesnt comes out, small nuances cant be heard, music doesnt comes alive or flow out effortlessly n etc as conventional volume control needs to hit a min volume only then the music comes 'alive'..with Accuphase AAVA Tech, this doesnt happens at all. owner can appreciate music at any volume. Another great advantage of AAVA, extremely low noise and 'quiet background' hence the music imaging 'pops' out distinctly. no more hissing and distortion too. 
AAVA tech is applied in all ACCUPHASE Integrated and Preamp lineup
------------------------------------------------------------------------------------
Secret Sauce to Accuphase sound
revolutionary AAVA 'type' volume control
complex design AAVA do not use variable resistors potentiometer. Because music signal do not have to pass through any variable resistors, there is no change in the music signal impedance and no alteration of frequency response. this leads to outstanding S/N ratio and excellent THD of the amplifier is not compromised in any way. same superb sound quality will be obtained at ANY volume. more reliable than ever as no mechanical wear
1. Volume control resolution and precision
2. High S/N ratio and maintains 'uniform' frequency response
3. No more Left/Right tracking differences or crosstalk
4. No click sounds. almost all relay volume controls clicks when relay flips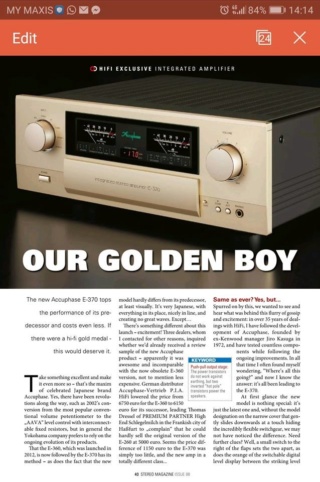 Accuphase E-370
superb review, scoring all-time high of 96% from German Hifi Magazine
Full coverage PDF Download below:
[You must be registered and logged in to see this link.]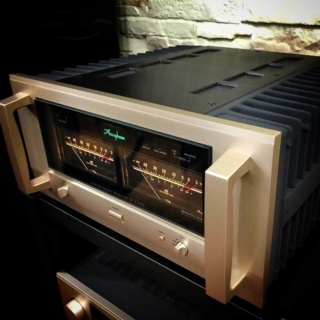 ACCUPHASE P7300 
Accuphase P-7300 800w@1ohm 
Price: rm75k
* flagship stereo Class AB amp
* extreme high damping factor of guaranteed 1000, but in reality is more than 2000 ????????????
(superb "control" & "grip" over the woofer)
* extreme low noise, 50% quieter than its predecessor
Accuphase full stack + Steinheim singing 'Amazing Grace' ... enjoy
Last edited by carcrazy on Thu Nov 15, 2018 6:06 pm; edited 1 time in total
Accuphase E-650 Class A Flagship Integrated.
Technical Highlights:
* Balanced AAVA preamp stage similar topology to the state-of-the-art(SOTA) C3850 flagship preamp
* Superb high damping factor of guaranteed 800 but in actual 1200 - "iron-fist" bass ????
* Ultra-Low Noise of 102db S/N ratio at max gain
* Power double down X 3 times, stable @ 1ohm
Note: so much goodies rarely seen in any Integrated Amp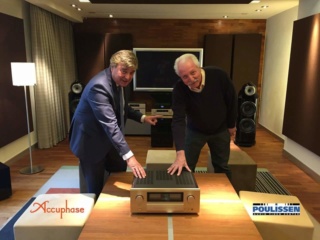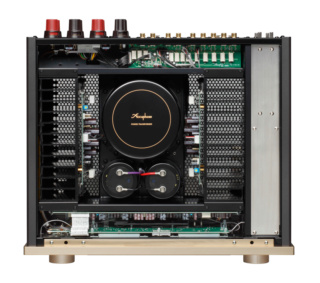 Accuphase most anticipated newly launched E-480 has arrived!!..
This is the new Accuphase E-480. Yeah:  MOS-FETs in triple parallel push-pull configuration;  180 watts into 8 ohms; Damping factor 600; fully balanced signal transmission; massive high-efficiency transformer and large filtering capacitors. rm34k each.  I want one.  Accept no substitute. 
1st batch - sold
2nd batch - arriving soon (all pre-sold )
3rd batch - after CNY (available)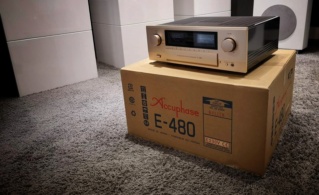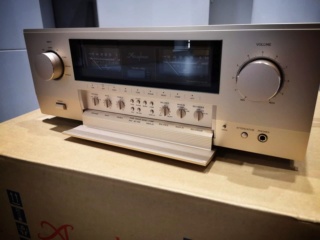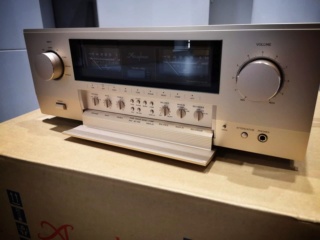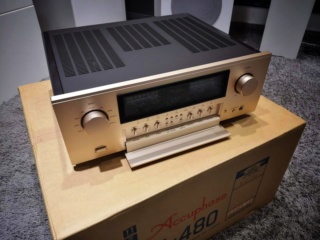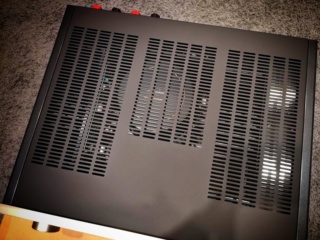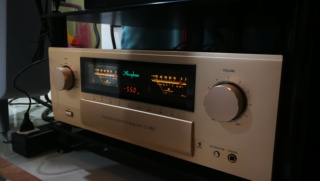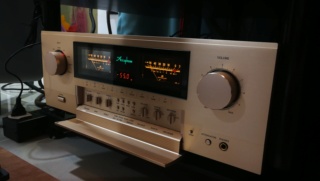 Accuphase E-480 owners testimonial:
"The Accuphase E-480 has given my system a new leash of life! It was known to my ears for quite sometime that my HECO EINKLANG is underperforming with many missing links in the mids and highs. The introduction of E-480 to the pair of full range speaker gave an entirely new dimension in the sonic performance of the speaker. The mids are more forwarding coupled with clear and more extended highs. The high damping factor of the E-480 gave the lower frequency more authority and control with a sense of solidness that i couldn't hear previously. A total make-over that realizes the full potential of a mid-fi commodity! A must pre-requisite for every "high-end" electronics! Bravo!
The sensitivity of E-480 towards power cables gave "opportunity" for enthusiast to experiment. The recently tested Skogrand Wagner gave the E-480 a more immersive sound effect." KC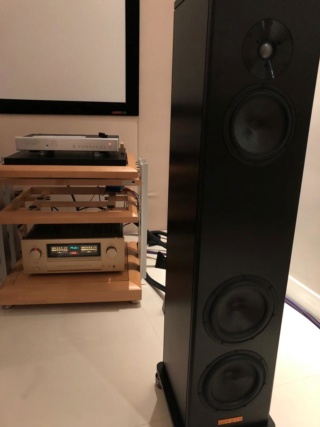 Accuphase E-650 Class A Flagship Integrated + All new Magico A3
"I was skeptical that the E650's 30w would drive the Magico A3 but can now confirm that it has more than enough juice to play at satisfyingly loud levels in my 2,000cu ft treated room - all within it's Class A operating range" James
Note: Class A 30watts goes a long way + well built PSU design stable @ 1ohm load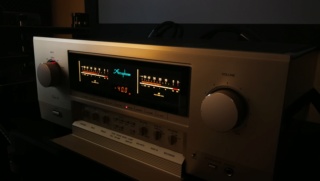 owners testimonial
Accuphase E650 owners testimonial
"The E650 Class A is not those old Class A feel where the mids are as thick as mud, pace slower than a turtle, lacking in bass, rounding off high frequencies and warmer than sahara desert sonic signature. This E650 has the high frequencies sparkles and amazingly, she has the weight and richness at the high frequencies. The mids and the smoothness are to die for - i might even dare to say, the E650 mids/smoothness are even better than the ML52/53 combo, somehow she presents the mids in FULL richness but never muddying the mids, that memorizing magical Andy William's voice...the Édith Piaf 60's stereo feel, that ever seductive voice of Sandy Posey and Leslie Cheung's husky voice - it's never overly done but it's enough to put a smile on my face. The ML 52/53 shines at neutrality and a real good slave driver when the BASS kicks in......the e650 shines at bringing out the musicality out of the music" Shing, PJ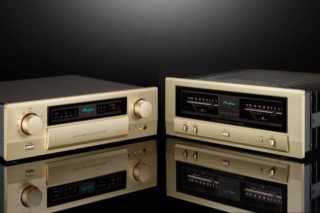 Latest model 2019 release
* arrived!!
---
Permissions in this forum:
You
cannot
reply to topics in this forum