Yamaha Restio ISX-803 Bluetooth Audio System
Brand New. Now Selling At RM2,899. Free Shipping Within West Malaysia.
Please visit [You must be registered and logged in to see this link.] find out more products for sale at very special price...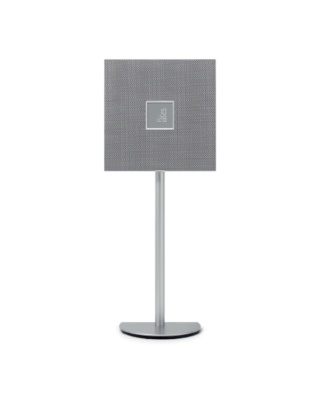 ISX-803








Rest after your day with a new style audio.Entertaining and energising,it's an endlessly enchanting companion.Bluetooth compatibility makes operationand placement smartly convenient.Stylish and wireless — the new Restio.
Enjoy a Musical Interior
享受純音樂的本質

With a sleek stand and minimal proportions, Restio looks like a work of art. It was created by completely re-imagining the concept of a music source as part of the interior. The independent body style makes music an interior design element, and because the sides are slanted, it appears to be a thin panel. The front grille uses expanded metal, providing an attractive texture.
The striped pattern printed underneath the grille conveys a feeling of depth, giving the impression that the music is coming from within the entire front surface. Merging beautifully into the living space, this is an entirely new audio form that you can match to your lifestyle.
輕巧的底架及極簡的比例,Restio 就如同一件藝術作品般。將音源視為空間的一部份,完全的重新構思。獨立機型使音樂以薄層面板呈現,並成為室內設計的元素之一。由於兩端採斜角設計,而帶來極具吸引力的質感。正面的鉍合金網格帶來具深度的感受,給予一種音樂似乎是從這完整方形表面而來的印象。完美地與生活空間融合,這是一個符合您生活風格的全新音響。
Freedom of Movement and Use
自由移動與使用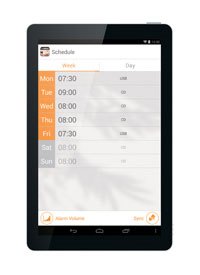 Built-in Bluetooth® means that you can enjoy all the music from your iPhone, Android or Tablets wirelessly. Put your Restio wherever you want it, and use your smartphone as you usually do to operate the playback functions. In addition to operating the main unit, you can use Yamaha's DTA Controller app to set the alarm time for each day of the week individually, as well as make detailed IntelliAlarm settings.
If you have an NFC-compatible device, simply hold it near the Restio, and the device syncs automatically. No annoying pairing settings to make—just a one-touch operation to connect or disconnect.
內建藍牙功能使您可無線連結 iPhone, Android 或平板。將您的Restio放置在您想要的地方,就像平常您使用智慧型手機般的操作播放功能。除了透過主機操作之外,您亦可使用Yamaha的DTA Controller app 控制應用設定週間每一天不同的鬧鈴時間,及進階的intelliAlarm智慧鬧鈴設定。若您有搭載支援NFC功能的裝置,只要將其放置在靠近Restio的地方,裝置便會自動同步。不需要做任何設定 - 只需透過觸控操作或取消連結功能。
Minimal Design Allows Flexible Placement
麻雀雖小,彈性俱佳
With a 9cm body and a half-moon shaped stand, you can position Restio right up against a wall. What's more, the standalone style doesn't require a shelf, so there are no restrictions on where you can put it. You can even remove the stand and hang it on a wall (requires an optional bracket AT-800). It's the perfect way to match your music source to any room's decor.
9公分長的機身和半月形的座架,你可以將Restio直立靠在牆邊。更重要的是,它的直立外型並不需要安裝另外的架子,因此你可以隨意放置毫無限制。您甚至可以移開座架將它掛在牆上 (它需要選配1個支架AT-800)。這是最能符合任何房間飾品的音源。
讓你愛上音樂的聲音
Sound That Lets You Appreciate Music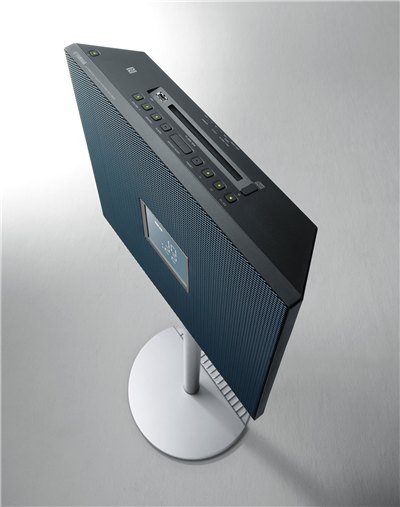 Restio is designed for premium quality sound from a wide range of input sources, including Bluetooth, CD, Radio, USB and AUX input. A two-way, four-speaker system fi nely tuned to HiFi audio standards delivers powerful, expansive bass and crisp, precisely contoured treble. It also features a three-band equaliser, so you can adjust the sound to match your own preferences.
Restio 為能呈現來自任何音源輸入之極佳音質而設計,包含藍牙、CD、廣播、USB及音源輸入。二音路,搭載四組揚聲單體的系統,以HiFi音響標準完美調音,並傳遞強力、具延展性的低音及清晰、精準的高音輪廓。同時也搭載三段等化器,因此您可依您偏好調整音質。
Time — Artistically Displayed
時間 - 顯示的藝術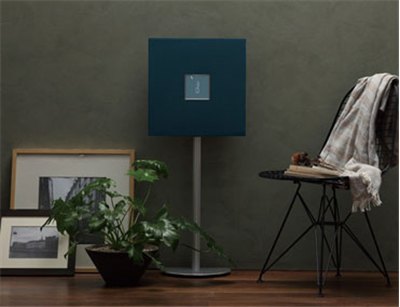 The stylish digital clock gives you a choice of two patterns: the usual number display and a unique display that combines numbers and an indicator. An auto dimmer function adjusts the brightness of the display to match the brightness of the room. It also features Yamaha's IntelliAlarm, which first gently plays the music of your choice and then beeps to ensure that you are fully awake.
時尚有型的數位時鐘能讓你從兩種模式中任意挑選:一般型數字螢幕和結合數字和指標的獨創時鐘,其自動調光功能能調節顯示的亮度並適度搭配房間的亮度。
此外,它也有山葉的IntelliAlarm設計,會先輕柔播放您挑選的音樂,然後發出蜂鳴聲,確保您完全清醒。
Dimensions
尺寸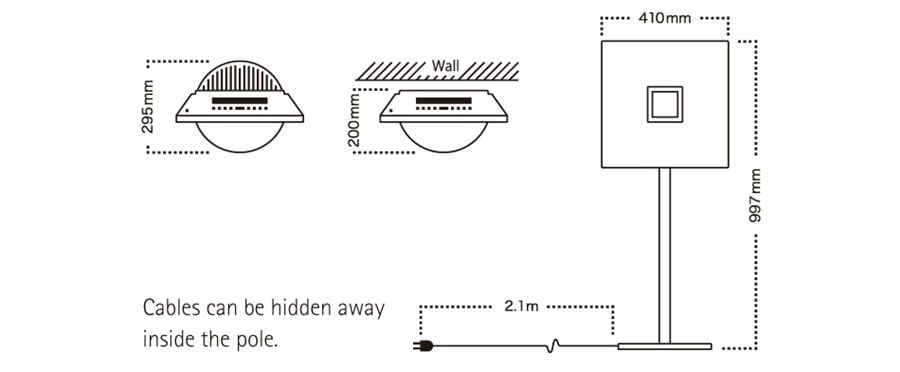 Interested please feel free to contact:
Peter  012-2536225

Fong   016-3098668
Business hour:
MONDAY - 10AM-7PM
TUESDAY - 10AM-7PM
WEDNESDAY - CLOSED(PASAR MALAM)
THURSDAY - 10AM-7PM
FRIDAY - 10AM-7PM
SATURDAY - 10AM-7PM
SUNDAY - 1PM-6PM
PUBLIC HOLIDAY - 1PM-6PM
Style Online Store 24Hous
Location:
STYLE LASER AUDIO SDN BHD
No.148, Jalan Cerdas, Taman
Connaught, Cheras 56000 Kuala Lumpur
( NEXT TO ALLIANCE BANK )
We buy in your old items in CASH!!
Got something keep at home but seldom use or planning to upgrade?
Items that we buy:
Subwoofer

Integrated Amplifier

Speaker

CD player
AV Receiver
Please Whatsapp the item photo to me and get the price immediately, once confirmed the deal, we will pick up your item from you and pay you in cash.


Please visit [You must be registered and logged in to see this link.] find out more products for sale at very special price..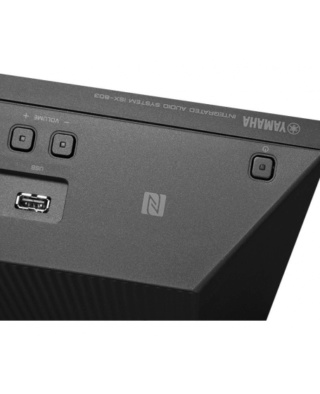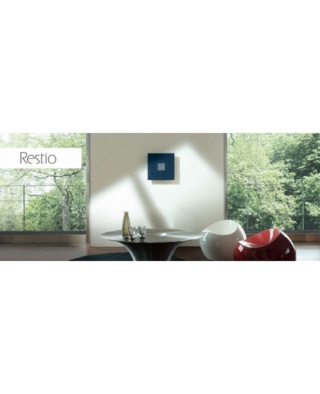 Specification
Bluetooth Version/Profile Ver. 3.0 (A2DP)
Audio Codec SBC, AAC, aptX

Maximum Communication Range 10 m/38 ft. 10in. (without interference)
NFC Yes
CD Audio CD, MP3, WMA
USB MP3, WMA
Tuner FM
Preset Memory 5 x FM
Input Terminal 3.5 mm STEREO mini Jack
Alarm Alarm, Snooze, Sleep
Speaker Unit Dual 3cm soft dome tweeters, Dual 10 cm woofers
Power Supply AC
Dimensions (W x H x D) 410 x 997 x 295 mm; 16-1/8" x 39-1/4" x 11-5/8" (with Stand) / 410 x 410 x 85.7mm (without Stand)
Weight 12 kg; 26.5lbs. (with Stand) / 6.44 kg (without Stand)
Colours Black

Thanks for viewing.
[You must be registered and logged in to see this link.]

stylelaser.com.my

Dealer\Reseller\Trader\Service Provider





Number of posts

: 573


Age

: 42


Location

: Cheras


Registration date :

2018-01-20



Similar topics
---
Permissions in this forum:
You
cannot
reply to topics in this forum