Cambridge Audio Azur 651A Premium Integrated Amplifier with USB
Our "Sound First" design process ensures the 651A will make all your music sound amazing.
The design is decidedly up-tempo and modern.
Aluminum front panel, aluminum side panels and top, plus a very nice overall design and very handy remote control called Navigator
In action, the 651A amplifier is a meaty-sounding proposition and, unsurprisingly, is a really good match for the CD player.
Low frequencies sound powerful, vocals sound expressive and confidently showcased, too, while the highest frequencies are smooth, informative and well-behaved.
Features:
* Toroidal power transformer for low noise and high-current output
* Separate transformer taps for left and right channels
* Twin rectifiers
* Separate PSUs for dual mono operation of the left and right power amps, running in Class AB mode
* Front-panel minijack input for connecting a portable music player
* USB input accepts 16-bit, 32/44.1/48kHz signals, no drivers needed for Mac
or Windows
computers
* Infrared control input and control bus input/output for integration into multi-room systems
* Full-size headphone jack
Speaker A and B outputs
5x pairs of RCA inputs
1x recording loop
1x pre outs
1x subwoofer output
1x USB input
Connect a turnable with phono amp
75 Watts RMS @ 8 Ohms per channel
Frequency Response: 5Hz - 50kHz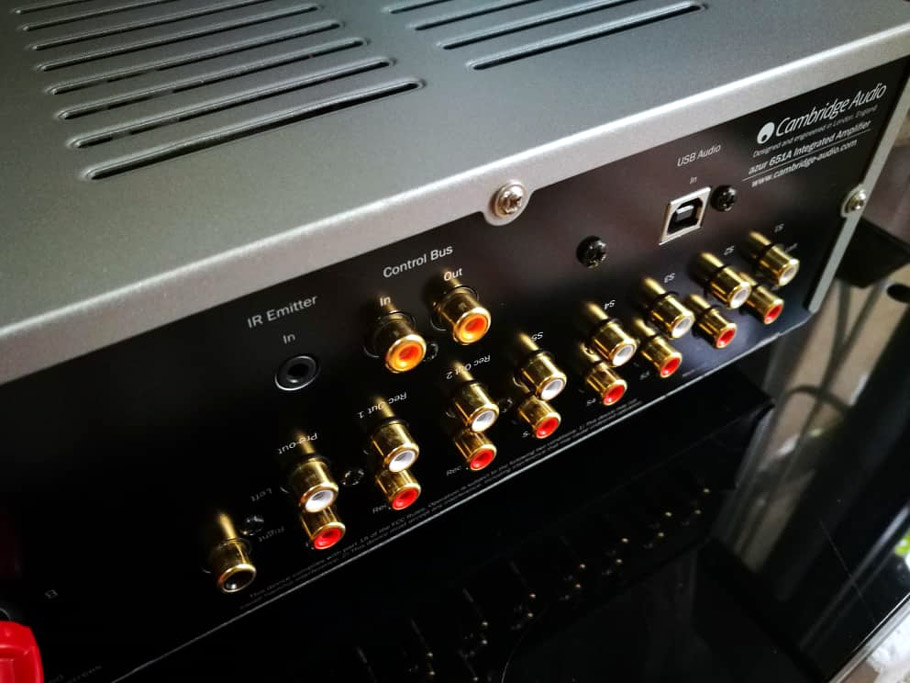 Dimensions: W430 x H120 x D350 mm
Weight : 8.4kg
"This amplifier sounds right. It simply has no weak areas, and has various strong ones that frankly you wouldn't expect at this end of the market."
"At the same time, texturally the Cambridge Audio Azur 651A is excellent. Again, it sounds far more tonally natural than the others reviewed here."
"The 651A also goes surprisingly loud very confidently too, keeping its spacious soundstage, decent depth perspective and positive stereo imaging right up to high levels."
"The USB input is surprisingly decent, but is still aimed at upgrading the terrible DACs inside computers rather than standing in for serious hi-fi designs. Overall then, the Azur 651A can count itself as something of a star."
http://www.hifi-review.com

Azur 651A is a well equipped amplifier. It also looks good. It's sound is well balanced and presented in orderly fashion. It's open but also quite rich – that's its clear advantage over previous models. Both frequency extremes are strong but they don't dominate over midrange – smart move.
Important advantage of this amplifier is its reliability – this might not be the most impressive feature when it comes to music reproduction but it is really important.
Cambridge Audio 651A seems to be worth special attention because of its ability to play well each kind of music.
When listening via headphones it might be the best way to achieve enjoyable, uncolored, clean sound.
Let's not forget about USB port – sound quality is maybe not to impressive but it is surely enough to get to the world of music played from files, and you don't really have to pay for it.
http://www.highfidelity.pl
Comes with booklets, remote control, power cord and box.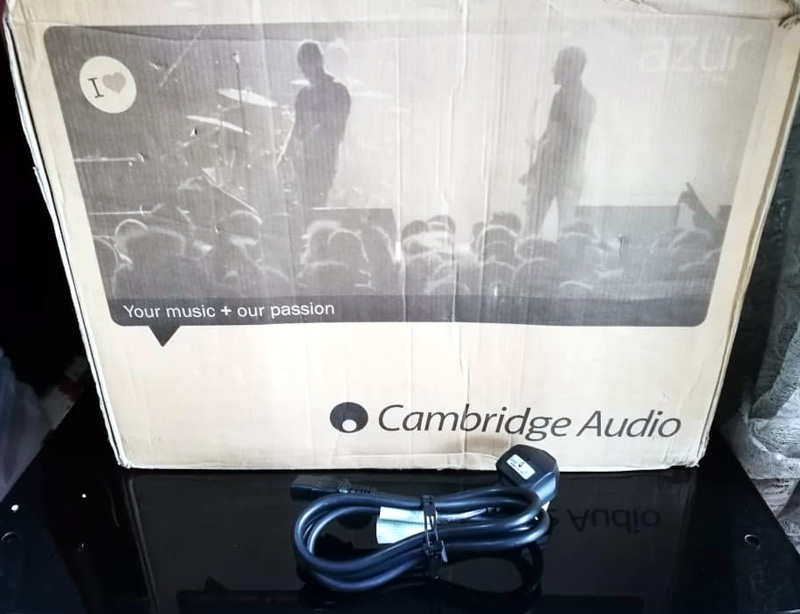 In great condition, perfect working
RM1550
Welcome for audition.
*Credit cards accepted.
Subang Jaya ss14
Contact O12 6116917
Similar topics
---
Permissions in this forum:
You
cannot
reply to topics in this forum