Elac Debut B6 Bookshelf Speaker
Brand New. Now Selling At RM1,699. Free Shipping Within West Malaysia.
Please visit [You must be registered and logged in to see this link.] find out more products for sale at very special price...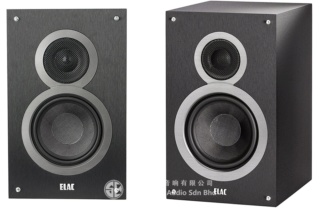 ELAC Debut B6 Bookshelf Loudspeakers
Custom-Designed by Andrew Jones to Provide Astounding Price-to-Performance Value: ELAC Debut B6 Bookshelf Loudspeaker Plays With Serious Punch, Genuine Bass, Standout Dynamics
Acclaimed audio designer Andrew Jones doesn't just raise the bar on price-to-performance bookshelf loudspeaker value with the ELAC Debut B6. He makes it almost unreachable. Jones, who established an enviable pedigree at TAD/Pioneer, brings to the ELAC Debut line the same brand of technical smarts and stellar sonics at a price that practically anyone can afford. The high-quality parts, engineering expertise, and customized arrays in the two-way Debut B6 cannot be found anywhere else for this cost. It's that simple. Once you hear Debut B6 used either as a main in a small system or a surround in a multichannel setup, you'll know exactly why this speaker is so special. It hits with serious punch, genuine bass, and standout dynamics. Jones custom-designed the tweeter and bass drivers in Debut B6, which also boasts a 6.5-inch woven aramid-fiber woofer with oversized magnets and vented pole pieces. A cloth-dome tweeter, deep-spheroid waveguide, customized seven-element crossover, and handsome looks seal the deal. 
Elac Debut B6 review By What Hi Fi
A bold and punchy pair of stereo speakers... 
Our Verdict 
They don't quite reach the heights of the Award-winning Monitor Audio Bronze 2s, but there'll be plenty who prefer the boldness and punch of the Elac Debut B6s
For 
Bold, spacious sound
Plenty of detail
Decent balance
Against 
Doesn't match dynamics or level of expression of class leaders
JUMP TO
Share1Tweet00Share58
Reviewed on 6th December 2016
There's a satisfyingly poetic lineage connecting Elac, a company founded in 1920s Germany, with the almost Bauhaus-like design of its Debut B6 standmount speakers.
It doesn't conform to the more characteristic, sleeker style of modern speakers, but has a bold presence that is rather charming.
MORE: Elac celebrates its 90th anniversary with new speakers and turntables
Build and compatibility
The B6s are the largest standmount speakers in Elac's Debut family, furnished with a two-way driver configuration that feeds a 25mm cloth dome tweeter and 16.5cm woofer, with a rear-firing reflex port for extra low-end.
The company claims the midrange drivers' woven aramid fibre cones offer superior stiffness and damping to polypropylene or paper, allowing celebrated speaker designer Andrew Jones more flexibility in achieving a smoother, extended frequency range.
We blu-tack the Debut B6s to our speaker stands ­– Elac describes these as bookshelf speakers, but having spent £300 on them we'd suggest investing in a pair of stands to achieve optimum possible sound quality – and let them run in overnight before testing them with Jack White's Acoustic Recordings 1998-2016 collection.
Sound
image: [You must be registered and logged in to see this link.]
If you look at these rather sizeable standmounters and anticipate space and authority, you're unlikely to be disappointed.
There's nothing meek about this performance, with a decent amount of enthusiasm in earlier White Stripes songs such as Apple Blossom and Hotel Yorba, and a generous soundstage that allows instruments plenty of air to breathe.
The balance is generally good, though lower quality recordings show up a little coarseness to the treble at times.
However, the harder edges soften a little the more you let the tweeter bed in and reach its stride.
MORE: Elac Debut B5 review
More after the break
image: [You must be registered and logged in to see this link.]
White's voice can sound quite thin, especially with older songs, but ELAC offers sufficient bass to support it while managing to stay true to the original recording.
There's plenty of detail, too; sometimes a sparser recording highlights that better, and the acoustic guitars and pianos are admirably convincing for a pair of speakers at this price.
But the Debut B6s are found wanting in terms of dynamics when compared to the Award-winning Monitor Audio Bronze 2s.
We couldn't describe the former as being entirely flat, but there's a noticeable difference in the expression when we switch between the two pairs of speakers, not to mention a spare £20 in your pocket from the cheaper Bronzes.
The moods hinted at by Elac are made clearer by Monitor Audio; there's a difference in intensity between White's finger picking and strumming, aided also by a tauter sense of timing.
You feel the vulnerability of his voice with tracks such as You've Got Her In Your Pocket.
We aren't quite certain whether we're highlighting the Bronze 2s' fortes or the Debut B6s' imperfections here, but trading White's acoustic meanderings for Hot Chip's Made In The Dark, convinces us that the Elac are speakers we can still recommend.
They might not be as dynamically versatile as the Bronze 2s, but it's still an energetic and entertaining performance that shows off the power and punch of that impressive low end.
You can certainly feel those pounding kicks in your gut when you dial up the volume. These are well-layered grooves as well, incorporating plenty of conversing rhythms, which Elac organises and outputs with seemingly no trouble at all.
The levels of detail are reaffirmed as the Debut B6s highlight the different synthesizer waveforms and juxtapose instruments and vocals well.
It isn't devil-worthy detail, but it isn't overly analytical either – it's a cohesive listen that explores these arrangements more than adequately.
Verdict
There's a definite leap between these and our Award winners in this price bracket, and a handy saving on the latter to boot, but there are plenty of reasons to give these Elacs a home.
If you're planning on spending £300 on some new speakers, it'd be an oversight to not at least try the Debut B6s with your current kit.
ELAC Debut 系列揚聲器 (Andrew Jones 設計)

日期: 2016-01-26
過去,Andrew Jones 在 KEF 及 Infinity 工作過;也曾任職於 TAD 與 Pioneer,為揚聲器工程總監。其後,Pioneer 把影音及揚聲器部門出售,Andrew 及其同事 Chris Walker 加入到以德國 Kiel 為基地的 ELAC Electroacustic GmbH。適逢其時,ELAC 正在計劃產品回歸北美洲,他們二人與 ELAC 一拍即合。
Andrew Jones 設計 Debut 系列的目的,在於用料及規格要有超出這價位的聲音表現。比如從單元用料、幾何結構,到超低音揚聲器的擴音及自動頻率均衡電路,Andrew 都認真看待,讓產品從兩聲道到多聲道 (例如 Dolby Atmos) 都適合使用。
上文說了,Debut 系列除了重視單元幾何形狀,加上錐盆用上一種稱為 Aramid Fiber (芳綸纖維) 物料,既輕且硬,令到頻帶平直順滑,有利於分音器設計精簡化,聲音趨向清透自然。此外,其大型磁鐵及低音反射箱結構,對於聲音同樣功不可沒。至於新開發絲質球頂高音配合斜邊外罩,有利於拓展擴散角度,某程度上改善了衍射問題。再說回分音器,由於它們是經過精心設計,進一步令全頻聲音和諧,可說效果超過了成本所規範。
聲音方面,Debut 系列 B5 小書架揚聲器聲音追求真實方向,表現真是超乎想像。B6體積稍大,故此低音及動態更好。而 F5 座地揚聲器體積較為小巧,聲音卻可以填滿整個房間。旗艦 F6 同樣為三路設計,基於單元口徑大了,能量及真實感更強。至於 C5 中置,不但人聲清晰,兩隻低音單元令到聲音容鬆不迫,如幻似真。說到用上同軸單元的 A4 Dolby Atmos 揚聲器,通過反射聲呈現 3D 效果,非親歷其境實在無法感受。這 A4 簡單易用,祇要置放在揚聲器頂上即可。
最後,Debut 系列還有三款主動式超低音箱,包括S10、S10EQ 及 S12EQ,留待明天再研究。
以下是一位美國發燒友在 Facebook 上對 Debut 揚聲器的評價:
我的揚聲器於幾個小時前抵達。我喜歡 Debut 的簡單利落。紙箱不似怪物般難以入屋。它祇需要兩分鐘就可以取出來並連接好。它們是如此這般優雅。儘管我對黑色揚聲器不算特別喜歡,但如果他們必須是黑色的,Debut 還是不錯的。我的超低音箱要到下週一才到步,故此現在祇能用一對 Debut 揚聲器開聲;並以 Yamaha M4 來推動。
一張 Eve Cassidy and Chuck Brown - "The Other Side" 作品.Chuck 及 Eva 聲音分出前後,音準很好。鋼琴美妙動聽而活潑。其低音是輕微有點欠缺,這是可以預期的,但高一點的低音部分很好,敢信超低音箱可以用來填補這方面。它的聲音緊湊而和諧,讓我感到開心。現在,我好有興趣想知道,究竟兩對揚聲器聲音是怎樣?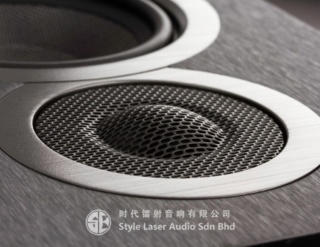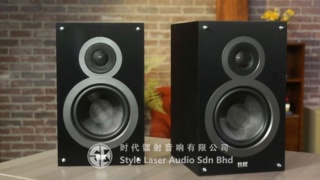 Interested please feel free to contact:
Peter  012-2536225

Fong   016-3098668
Business hour:
MONDAY - 10AM-7PM
TUESDAY - 10AM-7PM
WEDNESDAY - CLOSED(PASAR MALAM)
THURSDAY - 10AM-7PM
FRIDAY - 10AM-7PM
SATURDAY - 10AM-7PM
SUNDAY - 1PM-6PM
PUBLIC HOLIDAY - 1PM-6PM
Style Online Store 24Hous
Location:
STYLE LASER AUDIO SDN BHD
No.148, Jalan Cerdas, Taman
Connaught, Cheras 56000 Kuala Lumpur
( NEXT TO ALLIANCE BANK )
We buy in your old items in CASH!!
Got something keep at home but seldom use or planning to upgrade?
Items that we buy:
Subwoofer

Integrated Amplifier

Speaker

CD player
AV Receiver
Please Whatsapp the item photo to me and get the price immediately, once confirmed the deal, we will pick up your item from you and pay you in cash.


Please visit [You must be registered and logged in to see this link.] find out more products for sale at very special price..
Specifications
Speaker type: 2-way, bass reflex
Tweeter: 1 x 1-inch cloth dome
Woofer: 1 x 6.5-inch woven aramid-fiber cone
Crossover frequency: 3,000 Hz
Frequency response: 44 to 20,000 Hz
Sensitivity: 87 dB at 2.83 v/1m
Recommended amplifier power: 30 to 120 wpc
Nominal/peak power handling: 50 / 120 wpc
Nominal impedance: 6 Ω; minimum 6 Ω
Binding posts: 5-way metal
Magnetic shielding: No
Cabinet finishes: Black brushed vinyl
Accessories included: Removable fabric grille
Height: 14.0 in / 356 mm
Width: 8.5 in / 216 mm
Depth: 10.0 in / 254 mm
Net weight (each): 14.3 lb / 6.5 kg
Thanks for viewing.
[You must be registered and logged in to see this link.]

stylelaser.com.my

Dealer\Reseller\Trader\Service Provider





Number of posts

: 592


Age

: 42


Location

: Cheras


Registration date :

2018-01-20



Similar topics
---
Permissions in this forum:
You
cannot
reply to topics in this forum