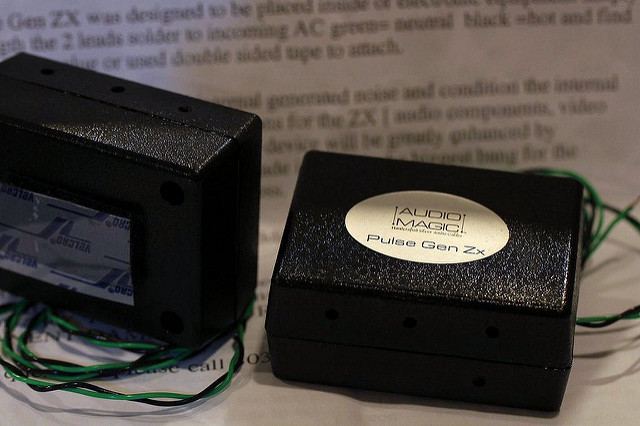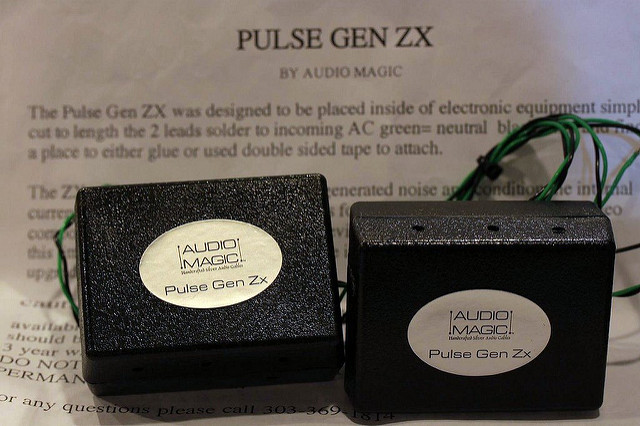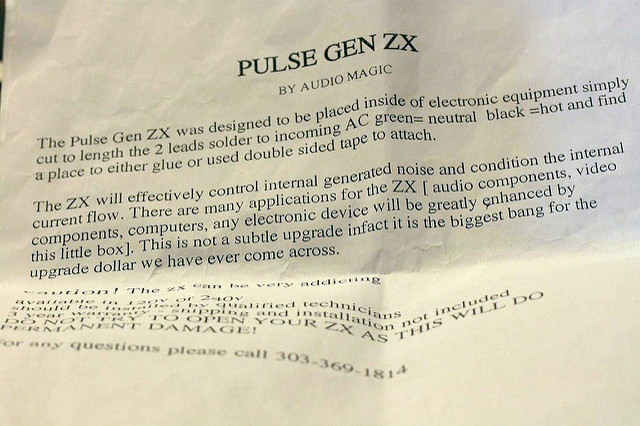 Audio Magic's Pulse Gen ZX is an active noise reduction device which neutralize RFI/EMI being generated inside the components. It's a small plastic box (1.75" x 2.75" x 1") that is to be soldered (we can do this for you, for a fee) to a component's internal IEC connection. That means it goes inside whatever you want, in order to hear whatever it does.
The Pulse Gen ZX is winner of the PFO 2007 Brutus award
Dave Clark from positive-feedback.com:
"... the music is smoother - in the sense of being more naturally resolving as opposed to being slightly overly so - less edgy or aggressive, but with no sonic fallbacks..."
Ryan Coleman from positive-feedback.com (Oct.2008):
"... I found myself listening louder and with less fatigue which meant more involvement with the music... I did say that it also impacted the midrange and here (much like the treble range) it was also delivering more information …lots more. Vocals especially were revelatory; part of the failure of home stereos is their inability to capture all the minute harmonic fluctuations that occur in sound... Highly recommended for any digital component you are using."
Recommended selling price USD399 (rm1600).
Our last unit, 220/240v unit is going for only RM850.  Installation RM150, that is if you do not know how to DIY yourself. Whatsapp or Call 0123315669 Audio Creations
Similar topics
---
Permissions in this forum:
You
cannot
reply to topics in this forum