Item: MIT MI-330 Shotgun Interconnect - 1.5m
Condition: 8/10. Item in very good working condition.
Price: RM1600 or swap/topup
Contact: 012-3816611
Or click below to Whatsapp me:
www.wasap.my/60123816611/MITshotgun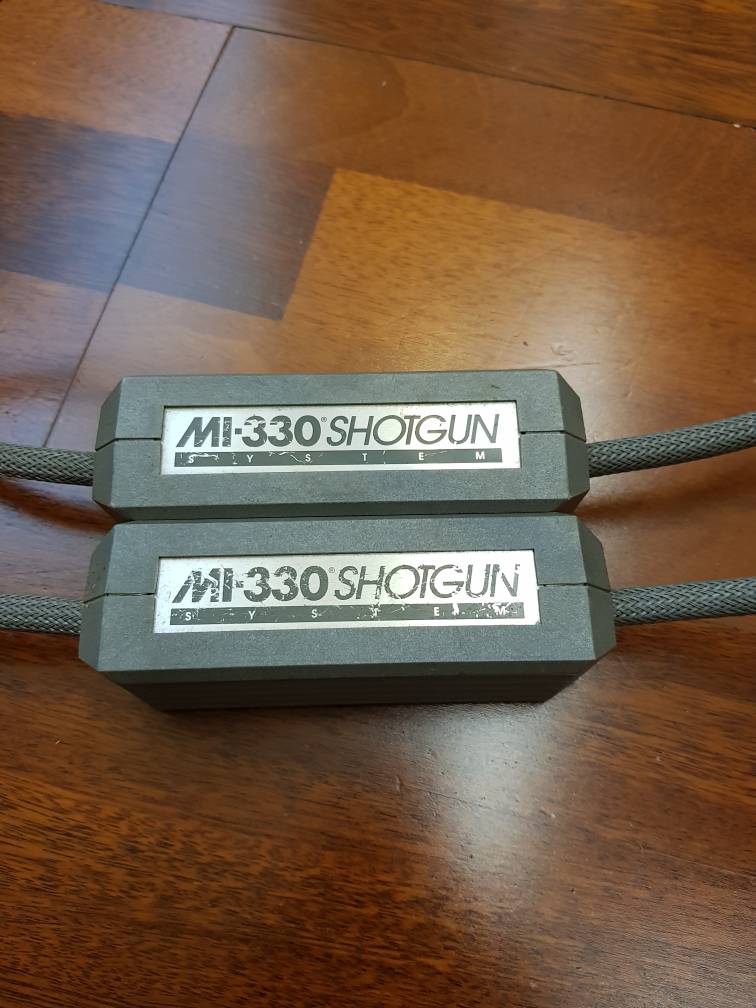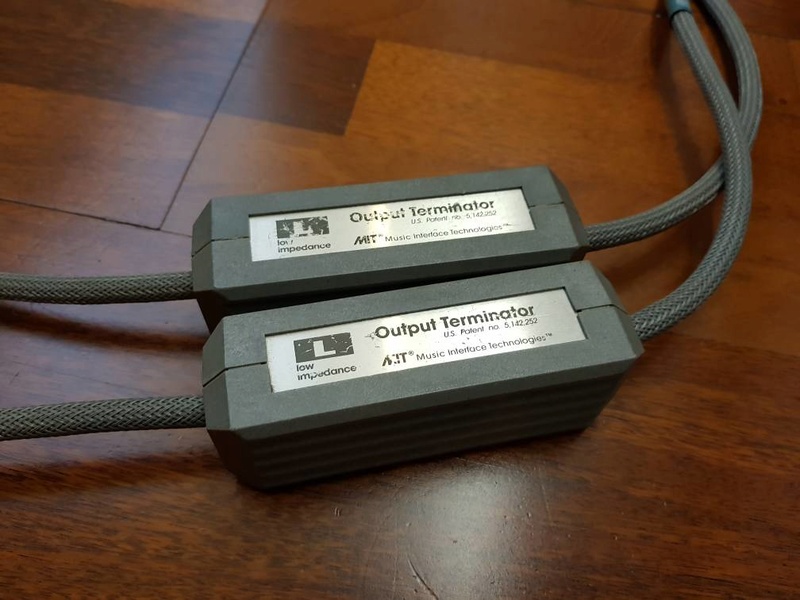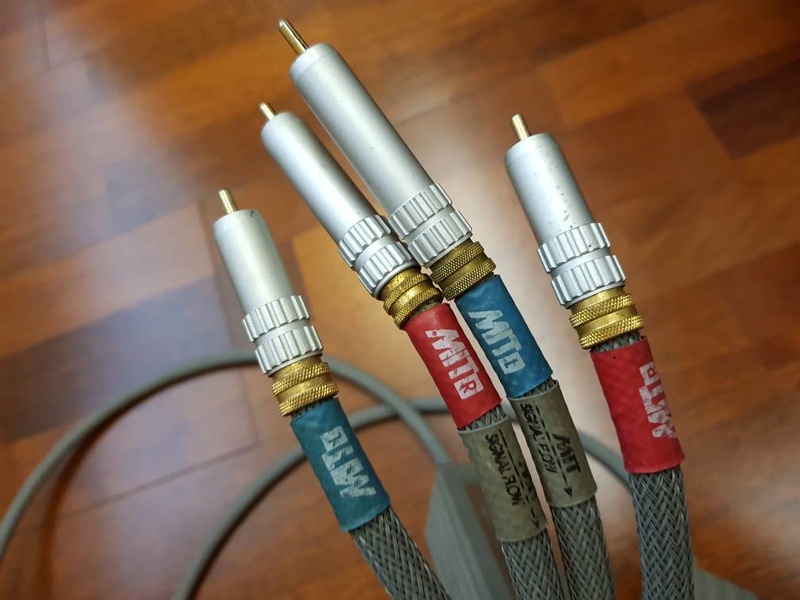 *****************************************
Item: Tara Labs TL-101 RCA Interconnects - 1m

Condition: 9/10. Item is in like new condition. Only tested it for a while. Comes with original box and packaging.

Price: RM550 or swap/topup

Contact: 012-3816611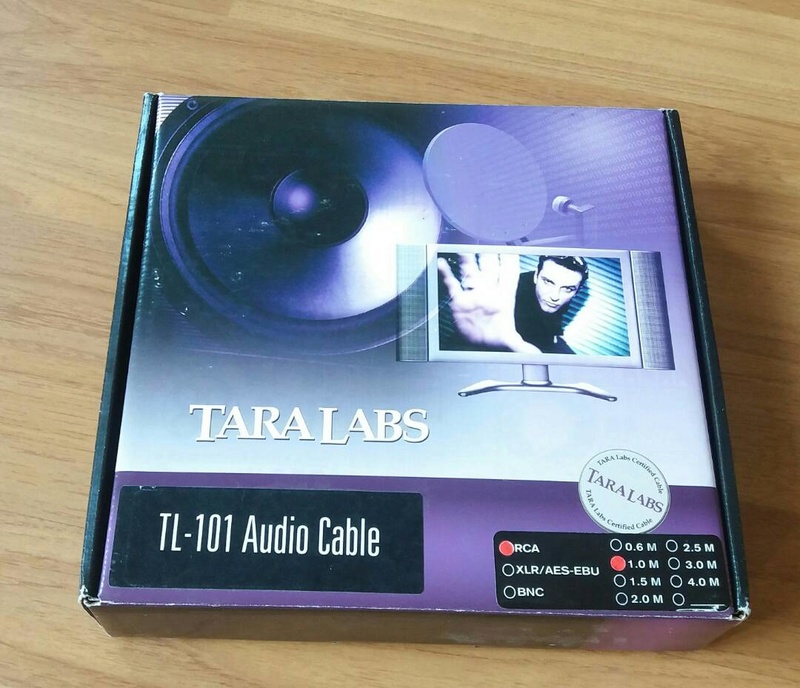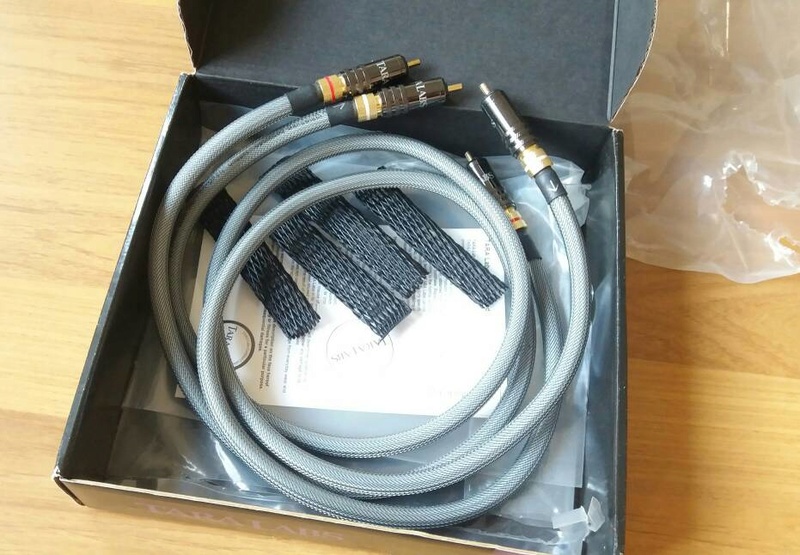 [size=14][size=16]TARA LABS TL-101 MKII INTERCONNECT CABLES
TARA LABS TL-101 MKII Interconnect Cables
Yet another familiar design philosophy, the TL-101 uses the same high quality materials for this unshielded Solid Core twisted pair of frequency tuned SA-OF8N copper conductors.  The sound is smooth, accurate, neutral and open.  Definitively better than OEM supplied cables.
The TL-101 audio cables use SA-OF8N copper conductors. (Super-Annealed, Oxygen-Free, Mono-Crystal, Frequency-Tuned, 8-Nines-99.999999% copper conductors) All cables have: hand-polished conductors and are handmade per order in Ashland, Oregon, USA. The TL-101 - is lifetime guaranteed. The cables arrive in a box with poly bag.
Website:
https://www.youtube.com/watch?v=8utrPwk1dhg
http://www.theaudioexperts.com.au/product/tara-labs-tl-201-rca-interconnects/
************************************************
[/size][/size]Item: Abbey Road Cables Monitor Interconnects - 2m pair
Condition: 8.5/10. Item is in excellent condition.
Price: RM890 or swap/topup
Contact: 012-3816611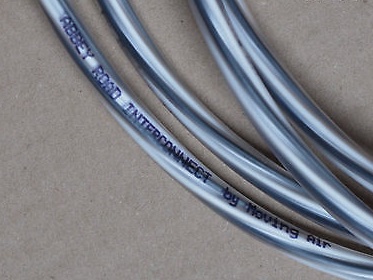 All EMI Abbey Road Studios are wired with Abbey Road Cable - Your music was made with these cables!
In association with EMI Abbey Road Studios, Moving Air Limited has produced ground-breaking results in cable technology. 
Using scientific principles and advice from some of the best engineers in the business Abbey Road has studied how cable affects the audio signal. Armed with those findings Abbey Road then set about producing what many believe is the best audio cable around. 
Whether it is music production, film sound, or album mix; when you buy into Abbey Road Cable you are buying into authentic sound. Abbey Road Cables have really gone to the technological limits to get an astounding result. That result is a cable that works as if there is no cable at all. That means to have a cable that, in audio terms, is absolutely neutral, one that is truly transparent. 
Abbey Road Cables is about your hi-fi sounding authentic. With Abbey Road Cable you know that at the heart of your system is the experience of BAFTA nominated dubbing mixer Dan Gable and the expertise of leading studio designer Michael Whiteside. And behind Abbey Road Cable is the confidence and unique experience of EMI Abbey Road's engineers, unparallel in professional recording. 
Abbey Road Cables Monitor Interconnect:
The screen-free aspect of the Abbey Road Cables Monitor interconnect cable means it has very low capacitance. It gives one of the best listening experiences compared to other cables of several times more cost. This reflects Abbey Road Cable's design focus toward achieving a phase coherent response.
Technical evolution:
The phase coherency of in-audible ultra-sonic components of sound dramatically affects how we hear hear the audiobile frequencies. Getting things to work well above the audio spectrum was the key to achieving a fast and relaxed, natural sound.
Dielectrics:
Having a fast cable is one thing; having it with consistent electrical properties is another. With our unique twin dielectric system we have achieved both. All dielectrics have an electrical 'absorbency' and act like a 'sponge' slowing down the audio signal. Our gas foamed polyethylene primary dielectric reduces this. A secondary dielectric of solid polyethylene gives low and consistent capacitance. The twin dielectrics work together to give both speed and accuracy.
Cable with a twist:
Abbey Road Cable's characteristic starquad and pair twist has a purpose. Potential electromagnetic waves meet equal areas of positive and negative conductors causing them to cancel out the interference by phase reversal. This type of noise rejection does not use a screen. Without a screen, capacitance is reduced significantly. Capacitance affects imagery and muddies the signal. In short the less capacitance the better. We think it looks great too.
Conductors:
Our study of electromagnetic fields in cables led to the development of our ultra fine stranded silver-OFC hybrid conductor. Constructed to eliminate the usual parasitics of stranding, this conductor gives linear phase response across the full audio spectrum and beyond. Phase linearity and dielectric neutrality are the essentials behind the natural staging of Abbey Road Cable.
Specifications:
Conductors: 4 x 28/0.1 high purity, oxygen free copper
Primary dielectric layer: Olefinic/nitrogen foamed primary
Second dielectric layer: Solid polyethylene secondary skin
Lay: Orbital twist, 100mm lay lenght
Capacitance (min) 33pF/m, 11.3pF/ft
Resistance (starquad format) 0.037 ohms/m, 0.012 ohms/ft
Overall jacket Crystal clear PVC
Overall diameter 6.0mm/0.24 inch 
Length: 1.0 M
Website:
http://www.elusivedisc.com/ABBEY-ROAD-CABLES-MONITOR-INTERCONNECT-RCA-10M/productinfo/ARCIM1R/
https://www.thecableco.com/Product/Monitor
***************************************
Item: Anti Cable Level 3.2 Reference Interconnect -  1m
Condition: 8.5/10. Item in excellent condition.
Price: RM760
Contact: 012-3816611
Some info:
The 
ANTI
CABLES Analog RCA Interconnects use the same design concept as the award winning 
ANTI
CABLES Speaker Wires. They use only the materials needed (solid core wire and connectors). Those materials are of very high sonic quality, and unnecessary materials such as thick plastic jacketing are eliminated. They are simple, cost effective, and perform very very well
Testimonials:
http://anticables.com/testimonials/analog-interconnects-testimonials
Level 3.2 "Reference Series" Analog RCA Interconnects: A stereo pair of Anti-Cable Interconnects which will enable line level analog connections between components.
The Level 3.2 interconnect use Anti-Cables new and better sounding Silver/Gold alloy signal wire which replaces the original Level 3's 100% silver wire. Adding a small amount of Gold eliminates the sonic signature of Silver, leaving only the music to be heard. The price has been kept the same, but the performance is greater.
The Level 3.2 also incorporates the newly available and better sounding Keith Louis Eichmann Copper Harmony plugs, which outperform his original Bullet plugs.
Highlights:


Keith Louis EIchmann Copper Harmony RCA Plugs


Silver/Gold alloy signal conductors


Sound Improvements over Level 2.2 Performance Series:


More resolving of textural and tactile information


They allow you to hear not just the musical instruments, but also how they are being played


Greater resolution also provides a bigger and deeper soundstage


Sound Improvements over former Level 3 versions:


The sonic signature of 100% silver wire is now removed


The highs no longer sound a bit "hard", "forward", or "bright"


Highs remain naturally "soft" and deep in the soundstage where they belong


More resolving of musical information makes music more involving


Additional Features:


No thick plastic jacketing, which adds dielectric effect distortion and smears the audio signal


Double shielded option is available for use with turntables or when extra RFI/EMI protection may be needed.


Sound less like a cable and more like real music than cables costing many times more 


Upgrade Paths:


The Level 4.2 "Reference PLUS" Analog RCA Interconnects, also utilizes the new Silver/Gold alloy conductors which are more resolving of textural and tactual information, "plus" the new Silver Harmony plugs which are more resolving.


The Level 5.2 "PURE Reference" Analog RCA Interconnects, also continues to utilizes the excellent new Silver/Gold alloy signal wire, but also adds the worlds best sounding PURE Harmony RCA plugs


Design Concept:
Typical interconnect cables usually have a signal wire surrounded with a thick plastic dielectric material, which is then surrounded by the ground conductor to shield it from EMI/RFI noise, and then more plastic dielectric material. This typical approach has the usual drawbacks of accumulating a lot of dielectric effect distortion, and an accumulation of shunting capacitance. The Anti-Cable Analog RCA Interconnects use a different approach. Since air is a near perfect dielectric, no extra insulation dielectric material (beyond the thin red coating) is used, and the wires are suspended in free air. Eliminating dielectric effect distortion is what allows these interconnects to sound like music, (not a cable).
Website:
http://anticables.com/interconnects/analog-rca-interconnects#!/Level-3-2-Reference-Series-RCA-Analog-Interconnects/p/14644593/category=3682626
https://www.divineaudio.co.uk/anti-cables-level-3-2-reference-series-rca-analog-interconnect-1m
************************************
Item: Kimber Kable Hero Interconnect - 1m
Condition: 8.5/10
Price: RM550 or swap/topup
Contact: 012-3816611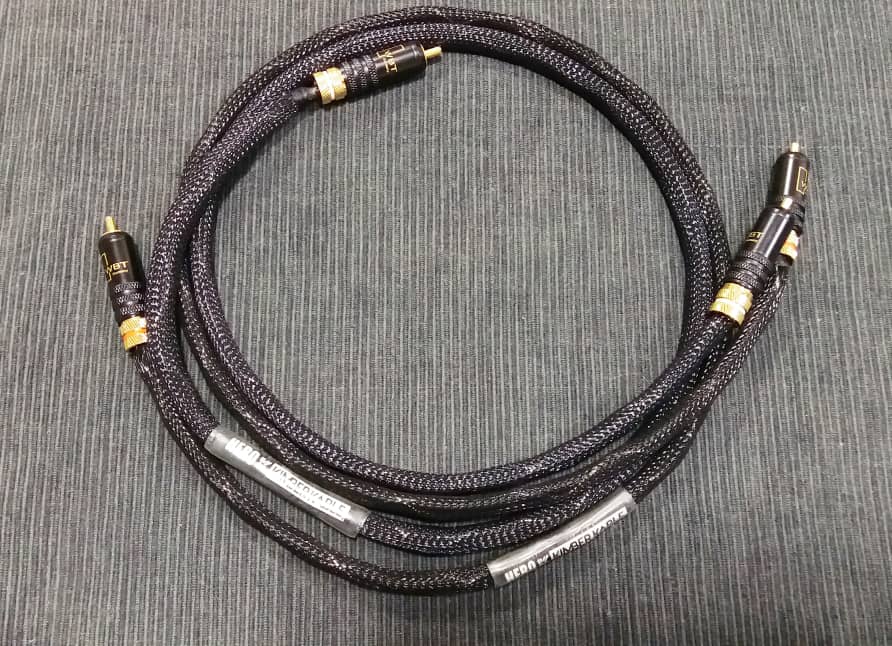 *************************************
SEE ALL MY ITEMS HERE:
http://www.hifi4sale.net/st/raymond88
Thanks for viewing
Similar topics
---
Permissions in this forum:
You
cannot
reply to topics in this forum