5din to 5din interconnect Van Damme Pro Grade Classic XKE
Suitable for Naim amp/cdp. 
This cable will give improvement in your set up. Was custom made cost around RM450. Looks new also. Selling as having extra. 
Fixed price RM199 only. Keep it as extra cable for your Naim.
Frank 016 3040334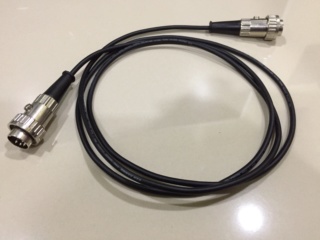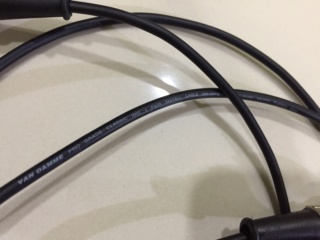 Last edited by Franklin Gorden on Mon Oct 01, 2018 6:59 pm; edited 1 time in total (Reason for editing : price reduced)

Franklin Gorden

Frequent Contributor





Number of posts

: 418


Age

: 41


Location

: Kuala Lumpur


Registration date :

2014-07-29

Character sheet
Source(s): Naim CD5X
Amplification: Naim XS, Naim Nait3, Naim Nait5i-mkii
Speakers: Naim Ariva


Surely have a different...

Franklin Gorden

Frequent Contributor





Number of posts

: 418


Age

: 41


Location

: Kuala Lumpur


Registration date :

2014-07-29

Character sheet
Source(s): Naim CD5X
Amplification: Naim XS, Naim Nait3, Naim Nait5i-mkii
Speakers: Naim Ariva



Franklin Gorden

Frequent Contributor





Number of posts

: 418


Age

: 41


Location

: Kuala Lumpur


Registration date :

2014-07-29

Character sheet
Source(s): Naim CD5X
Amplification: Naim XS, Naim Nait3, Naim Nait5i-mkii
Speakers: Naim Ariva



Franklin Gorden

Frequent Contributor





Number of posts

: 418


Age

: 41


Location

: Kuala Lumpur


Registration date :

2014-07-29

Character sheet
Source(s): Naim CD5X
Amplification: Naim XS, Naim Nait3, Naim Nait5i-mkii
Speakers: Naim Ariva



Franklin Gorden

Frequent Contributor





Number of posts

: 418


Age

: 41


Location

: Kuala Lumpur


Registration date :

2014-07-29

Character sheet
Source(s): Naim CD5X
Amplification: Naim XS, Naim Nait3, Naim Nait5i-mkii
Speakers: Naim Ariva



Franklin Gorden

Frequent Contributor





Number of posts

: 418


Age

: 41


Location

: Kuala Lumpur


Registration date :

2014-07-29

Character sheet
Source(s): Naim CD5X
Amplification: Naim XS, Naim Nait3, Naim Nait5i-mkii
Speakers: Naim Ariva



Franklin Gorden

Frequent Contributor





Number of posts

: 418


Age

: 41


Location

: Kuala Lumpur


Registration date :

2014-07-29

Character sheet
Source(s): Naim CD5X
Amplification: Naim XS, Naim Nait3, Naim Nait5i-mkii
Speakers: Naim Ariva



Franklin Gorden

Frequent Contributor





Number of posts

: 418


Age

: 41


Location

: Kuala Lumpur


Registration date :

2014-07-29

Character sheet
Source(s): Naim CD5X
Amplification: Naim XS, Naim Nait3, Naim Nait5i-mkii
Speakers: Naim Ariva



Franklin Gorden

Frequent Contributor





Number of posts

: 418


Age

: 41


Location

: Kuala Lumpur


Registration date :

2014-07-29

Character sheet
Source(s): Naim CD5X
Amplification: Naim XS, Naim Nait3, Naim Nait5i-mkii
Speakers: Naim Ariva



Franklin Gorden

Frequent Contributor





Number of posts

: 418


Age

: 41


Location

: Kuala Lumpur


Registration date :

2014-07-29

Character sheet
Source(s): Naim CD5X
Amplification: Naim XS, Naim Nait3, Naim Nait5i-mkii
Speakers: Naim Ariva



Franklin Gorden

Frequent Contributor





Number of posts

: 418


Age

: 41


Location

: Kuala Lumpur


Registration date :

2014-07-29

Character sheet
Source(s): Naim CD5X
Amplification: Naim XS, Naim Nait3, Naim Nait5i-mkii
Speakers: Naim Ariva



Franklin Gorden

Frequent Contributor





Number of posts

: 418


Age

: 41


Location

: Kuala Lumpur


Registration date :

2014-07-29

Character sheet
Source(s): Naim CD5X
Amplification: Naim XS, Naim Nait3, Naim Nait5i-mkii
Speakers: Naim Ariva


---
Permissions in this forum:
You
cannot
reply to topics in this forum