Hi,
i have one unit of JVC Wood Series HA-SW01 headphone for sale. I bought 20th July 2018. only 3 months old.
Condition: 9.5/10 full box and accesories still in tact.
Reason for sale: still prefer HiFi over HeadFi, hence under utilised.
i will FOC one DIY headphone stand. a little ugly but it works. the sound quality is exceptional.
PRICE: MYR 1800. my lost is your gain.
PM or whatsapp me at 012-3848732 Mr. Lim
i will upload the photo on monday as i left the headphone in my office.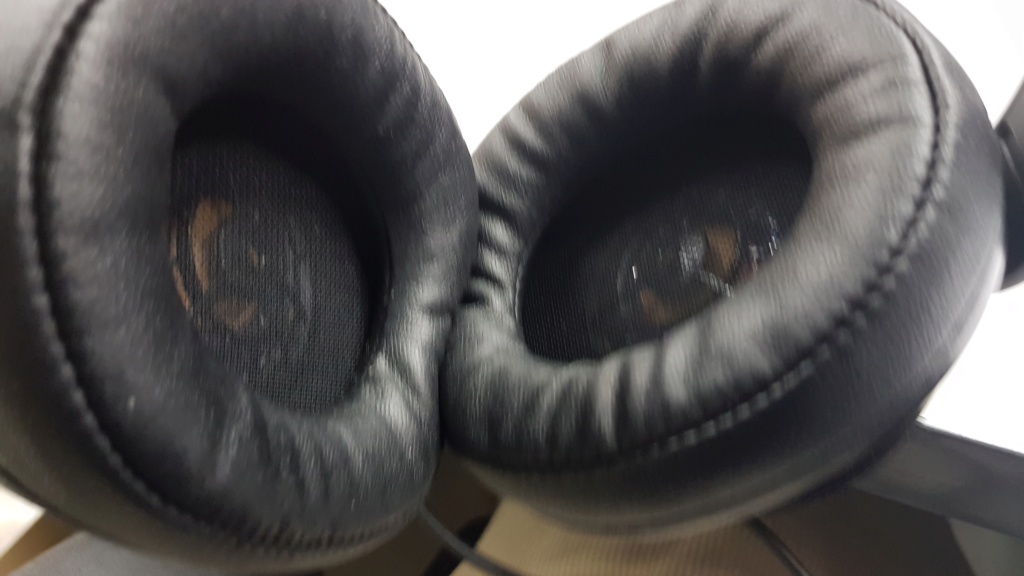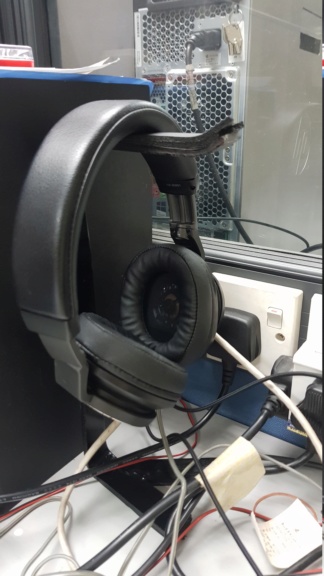 the ugly DIY headphone stand.
Sound
Large caliber 50 μm light weight Wood dome 
high quality sound depicted by diaphragm and rich sense of presence
A new wooden diaphragm corresponding to the high resolution sound source has realized 
the natural and delicate sound unique to trees, realizing a 
high resolution sound full of presence.
Experience the versatility of all the instruments of the full orchestra and the 
overwhelming presence as if you are in front of the performer.
Technology
Newly developed 
"high caliber 40 mm wood dome unit" corresponding to high resolution reproduction
Innovation technology evolution enables development of diaphragm of large diameter wood for band. 
The material chosen and the inevitable technology create unique personality.
Newly developed  large caliber wood dome diaphragm
Succeeded in enlarging the diameter of "wooden diaphragm" making good use of the characteristics of trees. 
Realize high quality natural sound and rich realism.
We have evolved our own thin film processing technology and developed a newly developed large diameter 40 mm "Wood Dome diaphragm" which is about 11 times the diaphragm ratio (*) of conventional wood which had been regarded as difficult until now. 


(*) Compared with the WOOD series "HA - FX 1100 / FX 850", it corresponds


to the clear and delicate sound 

expression of the

 high - 

resolution

 sound source, in addition to the natural sound of "wood", realizes a wide space expression unique to a large caliber did.
Movement of the diaphragm has been squeezed by the use of "wood" material heavy in specific gravity by about 11 times as compared with conventional (*), and development has been difficult. 
Therefore, reconsider the thinning of the wood sheet of the birch material adopted for the diaphragm. 
We succeeded in reducing the thickness of about 40% from the conventional 80 μm (micron) to 50 μm, making the diaphragm lighter. 
This made clear and delicate sound reproduction possible. Also, we adopted a highly rigid PEN material for the film diaphragm part. 


(*) In comparison with the WOOD series "HA-FX 1100 / FX 850"
【Comparison of wood diaphragm material (wood sheet)】

Newly developed 50 μm wood sheet (birch material)

Conventional (*) 80 μm wood sheet (birch material)
Newly developed  high energy magnetic circuit
It realizes a high magnetic flux density exceeding 1 T (Tesla) and strongly drives a large-sized wood dome diaphragm. 
Furthermore, we developed a new plate shape that drastically improved the linearity in line with the wood dome diaphragm. 
It enables front-to-rear symmetrical amplitude operation, realizing reproduction faithful to the original sound.
Improve driving force
Adopt newly developed plate shape for magnetic circuit. This makes it possible to effectively utilize the magnetic force of a powerful neodymium magnet, improving the driving force received by the voice coil.
Linearity improvement
By adopting the new plate shape, it suppresses the fluctuation of the driving force when the voice coil moves back and forth, and reduces distortion. Magnetic force improved in the ideal direction with good balance between the front and back.
Detail
Proprietary vibration control technology using "wood" parts, high sound quality
Behind the "wood dome diaphragm", we placed a "wood plate" processed into a ring shape, absorbing and diffusing reflected sound inside the unit, realizing high resolution. Also, in front of the diaphragm, a brass ring is loaded, improving the vibration damping performance and increasing the resolution of the sound.
A wood-on housing that reproduces the reverberation of rich realism
It adopts a wood-on housing which has a very solid structure which stacks several ten layers of solid wood. 
It gives stability and uniformity to the sound of trees, realizes natural sound spread, lingering, rich realism.
Early Direct Baffle & High Reso Specification Comfortable Ear Pad
Tilt the baffle according to the angle of the ear and adopt the ear direct baffle which transmits sound without loss. 
Comfortable type ear pad which draws out the potential of the high resolution sound source without leaving it without fail to achieve comfortable fit and high quality sound. I stick to the mesh material and opening ratio of the front of the driver unit.
Adopt detachable L / R independent ground plug & cable and "Anti vibration ledge"
Adopted L / R independent ground plug & cable to improve separation and realize natural spatial expression. 
Anti-vibration jack "which stabilizes the contact of plug of detachable cable and jack, suppresses sound quality deterioration due to vibration. 
In addition, adopting a cloth wound cable with a sense of quality, improved hardness and strength.
Carrying case convenient for taking out to the outdoor included Swivel mechanism that is easy to store in a bag
Further high sound quality (WOOD 01) by selective selection of acoustic wood parts
The premium model (WOOD 01) adopts a maple material's wood baffle / sound bar / balanced wood plug, and it is arranged with the optimal combination material and shape. 
We realized clearer and delicate sound and wide space representation. 
Furthermore, it adopts acoustic solder excellent in acoustic characteristics, suppresses muddiness of sound, and delicately expresses it to the reverberation and the depth of the sound.
【WOOD 01 structure diagram image】


1. High resolution specification compatible ear pad


2. Ear Direct Baffle


3. Wood baffle (WOOD 01 only)


4. Brass Ring




5. Wood dome diaphragm


6. Wood Plate


7. High Energy Magnetic Circuit


8. Unit frame




9.40 mm Wood dome unit


10. Unit holder


11. Soundboard (WOOD 01 only)


12. Sound absorbing material




13. Vibration control wood plug (WOOD 01 only)


14. Independent ground plug & cable


15. Wood on housing


Last edited by alchemis on Mon Oct 01, 2018 5:39 pm; edited 1 time in total (Reason for editing : added photo)

alchemis

Regular





Number of posts

: 58


Age

: 38


Location

: Kuala Lumpur


Registration date :

2011-02-22



Similar topics
---
Permissions in this forum:
You
cannot
reply to topics in this forum