Item: Consonance Droplet CDP-5.0HD Fully Balanced Tube CD Player

Condition: 8.5/10. Item in excellent working condition. Comes with original remote.

Price: RM6500 RM5900 

Contact: 012-3816611

Description:

CONSONANCE DROPLET CDP-5.0HD FULLY BALANCED TUBE CD PLAYER




Droplet CDP 5.0 is a superb 24bit 192kHz up-sampling top loading CD-player Full-balanced 6H30 tube output and top-loading design.
Wood, graphite and ceramic sandwich chassis construction.
Special made super-clock employed for further lower Jitter.


This Droplet CD player has been most reviewed (26 times) among all Chinese hi-fi products. It was the best product of 2006 granted by Image hifi in Germany . It has been ranked over any other $4000-$5000 CD player by some European reviewers and was given the coveted Blue Moon award in the US . All these placed the Droplet CDP5.0 as the absolute top class CD Player.  
 
Now new Droplet CDP5.0D will also allow the digital input from other cd transports, cable TV decoders and satellite receivers through its co-axial or optical inputs or with any other device with a digital PCM output. This will not only provide high quality audio but also provide an enjoyable ease of use. 

Specification :
DAC resolution: 24bit 192KHz multilevel sigma-delta with asynchronous upsampling
Clock Jitter: Less than 14ps directly distributed to DAC
0dBFS signal output: 2.3V RMS (RCA) / 4.6V RMS (XLR)
Output Terminals: Gold plated Tube RCA unbalanced and gold plated XLR balanced
Frequency response: Less than +/- 0.1 dB deviation 20Hz-20kHz
Phase response: Less than 2 degrees deviation 20Hz-20kHz
Signal-to-noise ratio: More than 115dB (XLR output)
Signal-to-noise ratio: More than 100dB (Vacuum tube RCA output)
Crosstalk: Less than -100dB
Distortion (XLR): Less than 0.002%
Distortion (RCA): Less than 0.015% 
Intermodulation: Less than 0.002% (19kHz + 20kHz) 
Remote Control: Philips RC-5 compatible IR system 36kHz modulation frequency 
Vacuum tube: Sovtek 6H30 x2
Dimensions: 20" W x 17" D x 5.5" H 
Weight: 30kg / 66 lbs (not including the stand)


[size=20]CUSTOMER REVIEWS

[/size]

[size=16]Overall: 

Reviewed by Bobo / USA, 11/23/2015
Being from the upscale hiding retail world for more then 25 years I was there when the first CDs came to the market. The world had something big, problem with some of us it never had the open air sound vinyl could give....fast forward dozens of CD players in my personal life Droplet 5.0 comes to my attention from a friend who changed gear like most change socks. I borrowed the Droplet 5.0 never returned it, wrote him a check.  I have my vinyl sound back with aCD player ...really ! Hands down nothing comes close to this engineering wonder. My next investment the wonderful Turn Table Opera is now so famous for.
Good listening friends.......
Reviewed by Dr. Phil, 01/07/2012
Posted on audioasylum: 

"How this for a start I switched out my wonderful Marantz SA7-S1 due to just wanting to try something new, yes the audiophile bug hit me, and this is the first time in a very long time.
I saw a picture of the Droplet and said wow that is different, so I did a lot of research spoke with Rachel at Grant Audio and after many emails (great customer service) I decided what the hell so I give it a shot.

About two weeks later a very large package arrived, I said well here we go, my first tube CD Player (uses the super 6330H tube that Bat and ARC uses in their reference gear)and a player.

Out it came and I was just floored, it looks better in person that any photo. Really a work of art, about 60 lbs I guess, it also kind of makes you involved like my LP days, you have to load a disc, put the disc clamp down, and they a really nice and heavy lid that covers the disc area and it is heavy so it damps the unit at the same time, the unit reads the disc, then you hit play.

I was hoping there be no issues with the unit having been shipped across seas, they packed it quite well by the way. No issues the music came out, sounded a bit compressed but I figured burn-in time like always, and sure enough after a few days it started open up.

I was told 100 hours to 200 hours for it to settle in, so I may have 50 hours on it, and it already sounds excellent.

The guy who is the designer lovers natural recordings, loves Opera (thus the name of the company)and this unit shows his love for great sound of real natural made recordings.

The music just flows from the unit, clasical music is wonderful, vocals perfect with nice body, and staging is excellent with superb depth of field. Very much like LP's by the way or LP I should say do not trump this unit of digital medium.

It hard to not like the Marantz, I could still have kept it, so I am not going to tell you the Droplet smoked it, the Marantz is still darn good, but the Droplet does sound more natural, that slight glare the Marantz could have on large dyamics and large vocals groups is gone, the bottom end is better defined, and much like my LP now, by that I mean weight and detail with micro dynamics.

For 3K, I find jaw dropping good, it also has digital inputs and outputs so it is future proof, and by the way the outstanding Philips Pro II transport. They don't use the Sony no more due to to many issues, much like my Cary 306 went through for over a year of little use due to constant repairs.

I've been told to buy some NOS 1978 Refector tubes and really see how this unit can sound, so I have some coming from Russia with Love.

If you wished for a natural sounding unit that is flexiable this would be a good unit to consider, it is well built, good looking, and sounds superb.

I've had no issues in 3 weeks or so, so that is a very good sign. Just thought I would share this little find. For once a good change did not cost me an arm and a leg.


PJB"

original post is here: http://www.audioasylum.com/cgi/vt.mpl?f=digital&m=161465
Actual pictures of the unit for sale: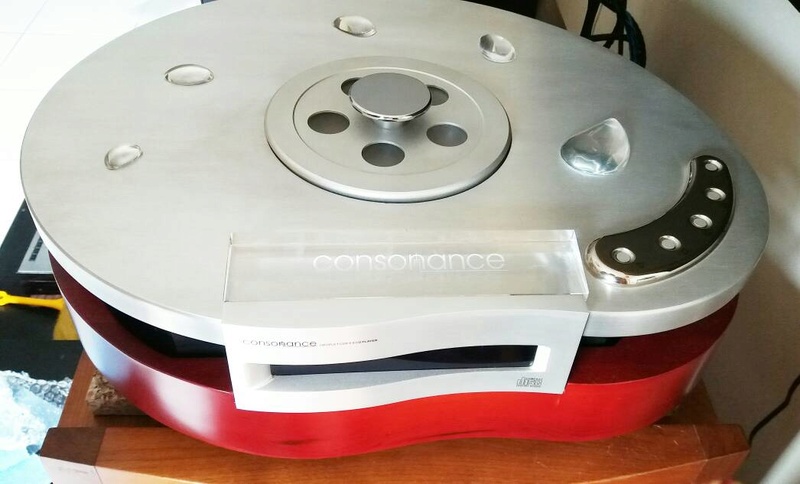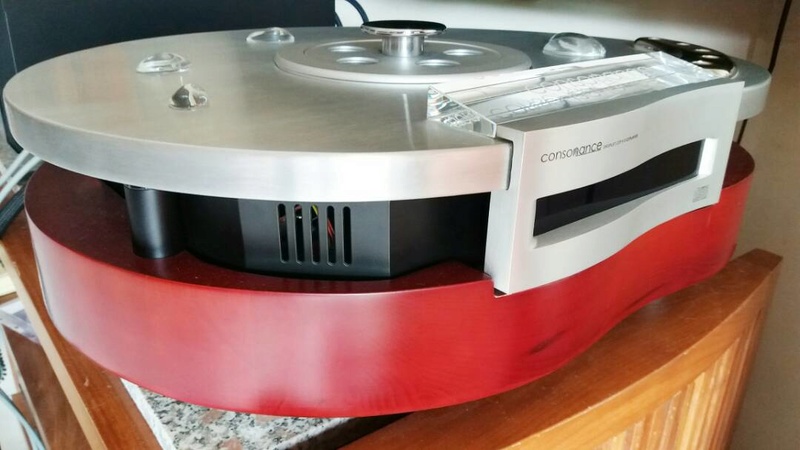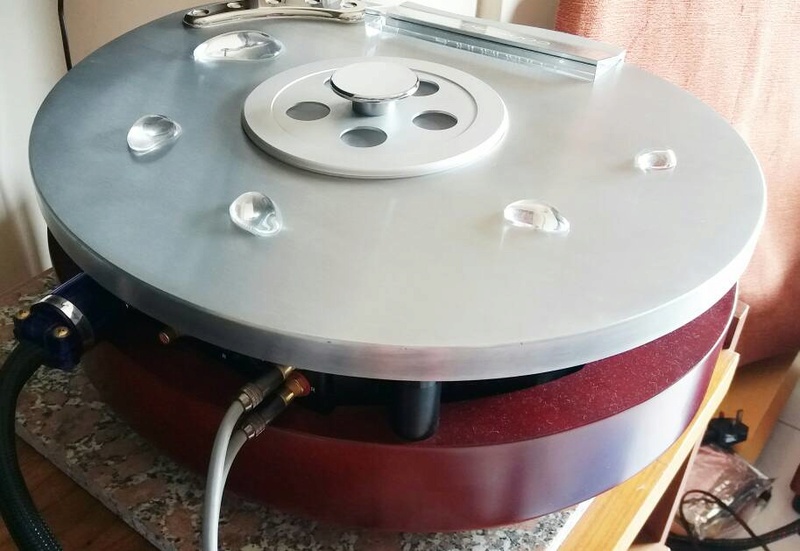 Links to all the 26 reviews here:


http://www.opera-consonance.com/products/eproducts_DS.htm


http://shop.grantfidelity.com/consonance-droplet-cdp-5-0hd-fully-balanced-tube-cd-player.html
https://www.youtube.com/watch?v=19SDR4DPZ5s
http://www.ebay.com/itm/Consonance-Opera-Droplet-CDP-5-0-Tube-CD-Player-/171917366732

Thank you
[/size]
Similar topics
---
Permissions in this forum:
You
cannot
reply to topics in this forum