One of the best vintage tuner ever build rated to be as good Sansui TU 717
Check online for more information No time listening radio, decided to sell .
All lights & meter working good.
Condition 7/10 with some minor scratches due to age.
I have a spare handle that suites this tuner too..
Review :
http://classichifi.info/SansuiTU-517.shtml
Raj-0126657671
RM 1000 (Offer Me)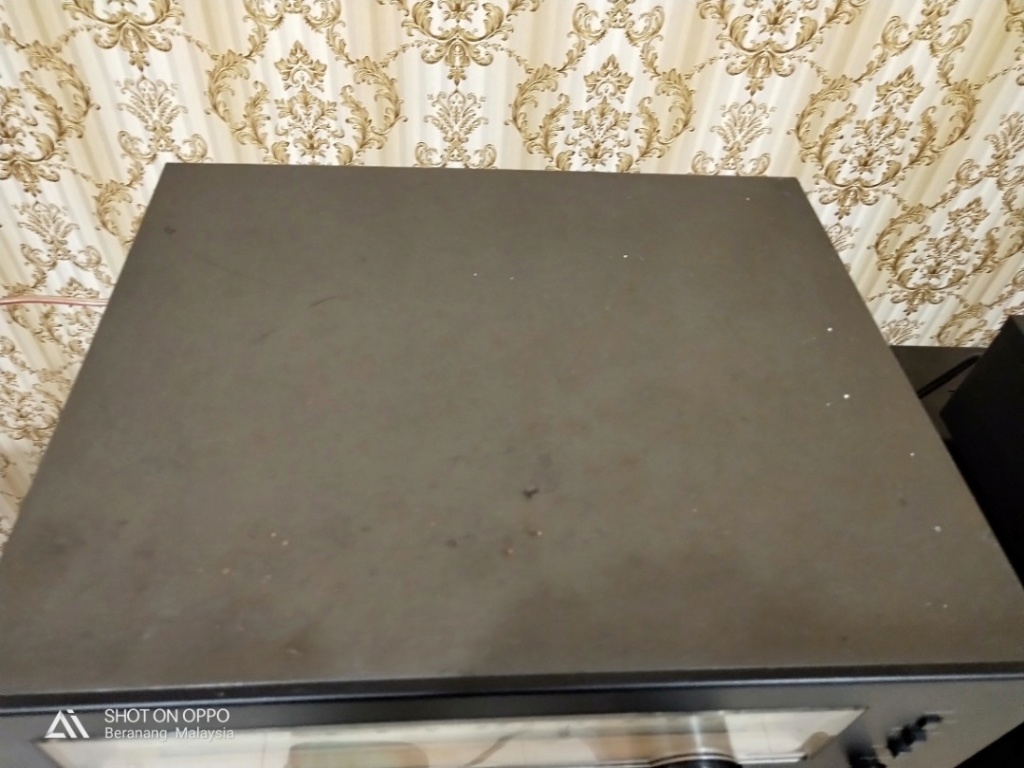 Last edited by rasenthiran on Mon Jan 28, 2019 8:37 pm; edited 3 times in total

rasenthiran

Frequent Contributor





Number of posts

: 2038


Age

: 38


Location

: petaling jaya


Registration date :

2009-03-04

Character sheet
Source(s): Marantz Cd 63 KI/Sony X505ES/Hisound Studio S6
Amplification: Exposure Super 10/Sansui AU-7900/ AU-719/B&C 2101/Yamaha RXV-863 Receiver
Speakers: Elac 1070/ Monitor Audio Studio 2 SE/TDL Near Field Monitor/Epos ES14



rasenthiran

Frequent Contributor





Number of posts

: 2038


Age

: 38


Location

: petaling jaya


Registration date :

2009-03-04

Character sheet
Source(s): Marantz Cd 63 KI/Sony X505ES/Hisound Studio S6
Amplification: Exposure Super 10/Sansui AU-7900/ AU-719/B&C 2101/Yamaha RXV-863 Receiver
Speakers: Elac 1070/ Monitor Audio Studio 2 SE/TDL Near Field Monitor/Epos ES14



rasenthiran

Frequent Contributor





Number of posts

: 2038


Age

: 38


Location

: petaling jaya


Registration date :

2009-03-04

Character sheet
Source(s): Marantz Cd 63 KI/Sony X505ES/Hisound Studio S6
Amplification: Exposure Super 10/Sansui AU-7900/ AU-719/B&C 2101/Yamaha RXV-863 Receiver
Speakers: Elac 1070/ Monitor Audio Studio 2 SE/TDL Near Field Monitor/Epos ES14



rasenthiran

Frequent Contributor





Number of posts

: 2038


Age

: 38


Location

: petaling jaya


Registration date :

2009-03-04

Character sheet
Source(s): Marantz Cd 63 KI/Sony X505ES/Hisound Studio S6
Amplification: Exposure Super 10/Sansui AU-7900/ AU-719/B&C 2101/Yamaha RXV-863 Receiver
Speakers: Elac 1070/ Monitor Audio Studio 2 SE/TDL Near Field Monitor/Epos ES14



rasenthiran

Frequent Contributor





Number of posts

: 2038


Age

: 38


Location

: petaling jaya


Registration date :

2009-03-04

Character sheet
Source(s): Marantz Cd 63 KI/Sony X505ES/Hisound Studio S6
Amplification: Exposure Super 10/Sansui AU-7900/ AU-719/B&C 2101/Yamaha RXV-863 Receiver
Speakers: Elac 1070/ Monitor Audio Studio 2 SE/TDL Near Field Monitor/Epos ES14



rasenthiran

Frequent Contributor





Number of posts

: 2038


Age

: 38


Location

: petaling jaya


Registration date :

2009-03-04

Character sheet
Source(s): Marantz Cd 63 KI/Sony X505ES/Hisound Studio S6
Amplification: Exposure Super 10/Sansui AU-7900/ AU-719/B&C 2101/Yamaha RXV-863 Receiver
Speakers: Elac 1070/ Monitor Audio Studio 2 SE/TDL Near Field Monitor/Epos ES14



rasenthiran

Frequent Contributor





Number of posts

: 2038


Age

: 38


Location

: petaling jaya


Registration date :

2009-03-04

Character sheet
Source(s): Marantz Cd 63 KI/Sony X505ES/Hisound Studio S6
Amplification: Exposure Super 10/Sansui AU-7900/ AU-719/B&C 2101/Yamaha RXV-863 Receiver
Speakers: Elac 1070/ Monitor Audio Studio 2 SE/TDL Near Field Monitor/Epos ES14



rasenthiran

Frequent Contributor





Number of posts

: 2038


Age

: 38


Location

: petaling jaya


Registration date :

2009-03-04

Character sheet
Source(s): Marantz Cd 63 KI/Sony X505ES/Hisound Studio S6
Amplification: Exposure Super 10/Sansui AU-7900/ AU-719/B&C 2101/Yamaha RXV-863 Receiver
Speakers: Elac 1070/ Monitor Audio Studio 2 SE/TDL Near Field Monitor/Epos ES14



rasenthiran

Frequent Contributor





Number of posts

: 2038


Age

: 38


Location

: petaling jaya


Registration date :

2009-03-04

Character sheet
Source(s): Marantz Cd 63 KI/Sony X505ES/Hisound Studio S6
Amplification: Exposure Super 10/Sansui AU-7900/ AU-719/B&C 2101/Yamaha RXV-863 Receiver
Speakers: Elac 1070/ Monitor Audio Studio 2 SE/TDL Near Field Monitor/Epos ES14



rasenthiran

Frequent Contributor





Number of posts

: 2038


Age

: 38


Location

: petaling jaya


Registration date :

2009-03-04

Character sheet
Source(s): Marantz Cd 63 KI/Sony X505ES/Hisound Studio S6
Amplification: Exposure Super 10/Sansui AU-7900/ AU-719/B&C 2101/Yamaha RXV-863 Receiver
Speakers: Elac 1070/ Monitor Audio Studio 2 SE/TDL Near Field Monitor/Epos ES14



rasenthiran

Frequent Contributor





Number of posts

: 2038


Age

: 38


Location

: petaling jaya


Registration date :

2009-03-04

Character sheet
Source(s): Marantz Cd 63 KI/Sony X505ES/Hisound Studio S6
Amplification: Exposure Super 10/Sansui AU-7900/ AU-719/B&C 2101/Yamaha RXV-863 Receiver
Speakers: Elac 1070/ Monitor Audio Studio 2 SE/TDL Near Field Monitor/Epos ES14



rasenthiran

Frequent Contributor





Number of posts

: 2038


Age

: 38


Location

: petaling jaya


Registration date :

2009-03-04

Character sheet
Source(s): Marantz Cd 63 KI/Sony X505ES/Hisound Studio S6
Amplification: Exposure Super 10/Sansui AU-7900/ AU-719/B&C 2101/Yamaha RXV-863 Receiver
Speakers: Elac 1070/ Monitor Audio Studio 2 SE/TDL Near Field Monitor/Epos ES14


---
Permissions in this forum:
You
cannot
reply to topics in this forum