Item: Adam HM2 Bookshelf Speaker
Condition: 8/10. Item in very good condition.
Price: sold
Contact: 012-3816611
The HM2 home monitor utilizes a 7" HexaCone
woofer with a large 39mm voice
coil and a big magnet. The mechanically rigid structure of its special 
diaphragm or cone is responsible for the high precision and stability in
the bass and midrange.
Together with the A.R.T. tweeter, they deliver unsurpassed openness and 
detail, revealing sonic information that is simply lost with 
conventional technology.


2-way passive bass reflex speaker

Woofer: 7" (177 mm) HexaCone

A.R.T. tweeter: see A.R.T. Technology

Freq.response: (± 3 dB) 40 Hz - 35 kHz

Efficiency:  87 dB/W/m

Power handling: 100 / 150 W (sin/music)

W x H x D: 220 x 370 x 320 mm

Weight: 10 kg (22 lb.

Finish: Black glossy

REVIEW :
Most sound engineers know Adam and audiophiles
know this name even better, because it simply denotes the excellence in
the highest-quality loudspeaker-manufacturing. Once you've owned a pair
of such speakers it's most likely to remain an Adam fan for the rest of
your life: the quality they put up is truly addictive!
Adam HM2 is the monitor-type of loudspeaker and if you make music or
process audio at home using a pair of these will add more precision to
your work while soothing the hearing. The new home series may look
diminutive, but the technology it packs is well worthy of the highest
ranking gear.
The Adam HM2 sports a 7-inch woofer built from Adam's proprietary
HexaCone material, which ensures vibration-error free oscillation and
supreme durability. The HM2 woofer is capable of reaching very low
frequencies, down to 40Hz, so the bass it will deliver will be quite
consistent. The enclosure is obviously made of wood and painted in a
very elegant glossy silver and is bass-ported, so the air flow will
travel better and produce warmer lows.
The strongest point in Adam HM2's design is the totally exquisite
tweeter: the ART (Accelerated Ribbon Technology) which elevates high
frequency sound-generating at new professional levels. While traditional
dome tweeters move air in a 1:1 ratio, the ribbon in the Adam speakers
reaches up to 4:1 air compression, which stands for more efficient
drivers and a richer overall sound, while the dimensions are sensibly
smaller.
Technically, air moves 4 times faster when pushed by the Adam's patented
ribbon while the overall size of the tweeter does not exceed the size
of a normal coil one. The active surface though, is significantly bigger
hence the improved performance.
Adam HM2 will rock your house with the most pristine sound and with a
simply embracing acoustic harmony: this hi-fi, audiophile-grade
loudspeaker will handle up to 100W (sinusoidal) and 150W (music) and the
frequency response is guaranteed to please the most demanding of ears.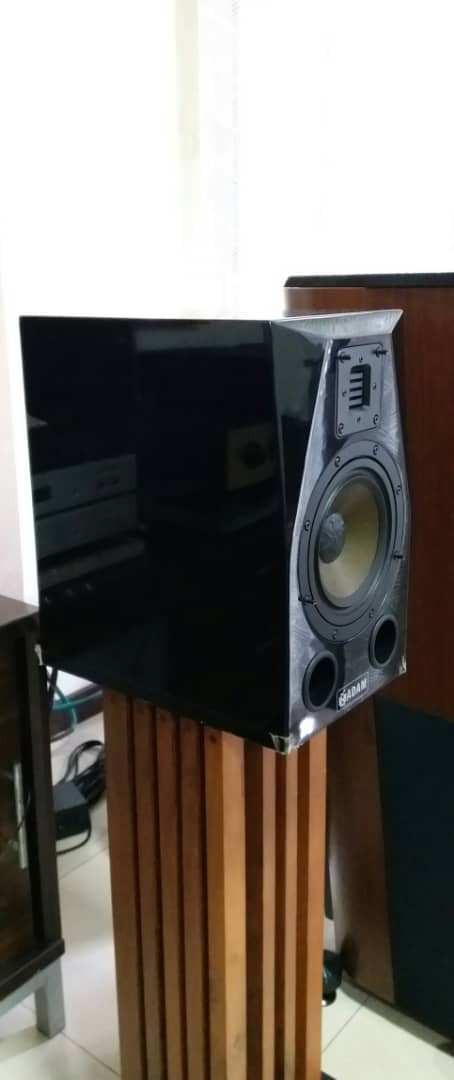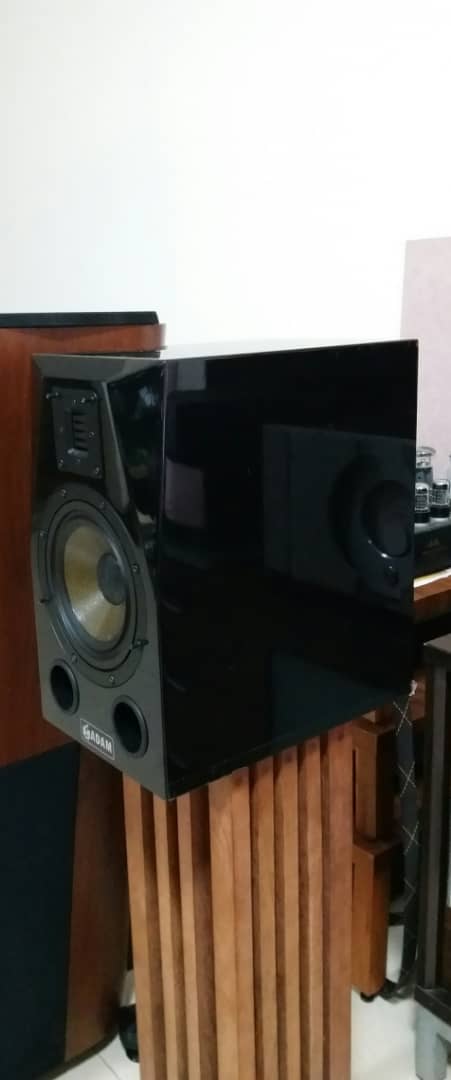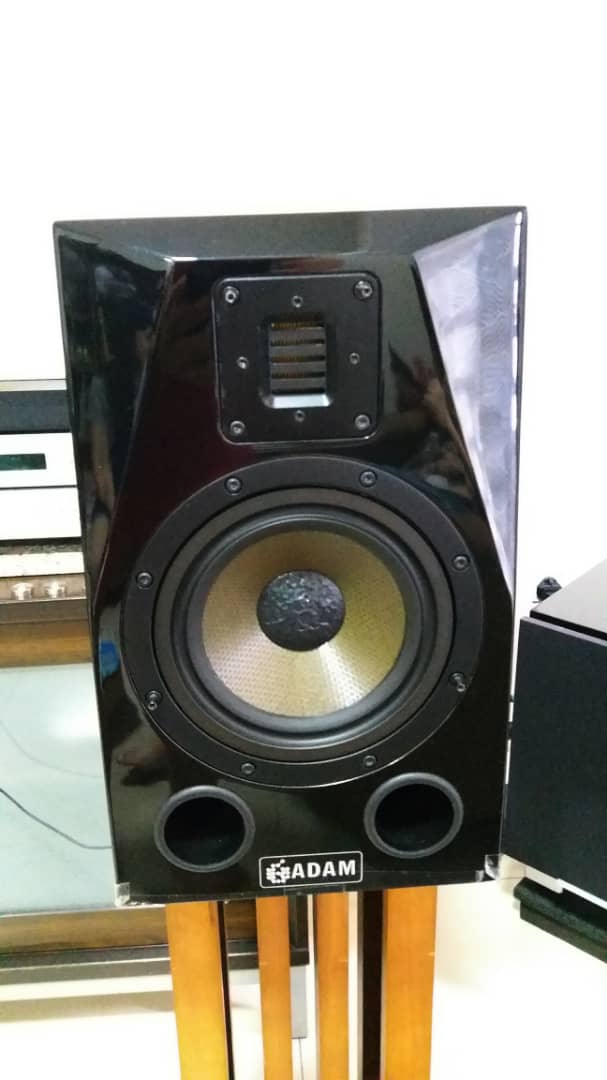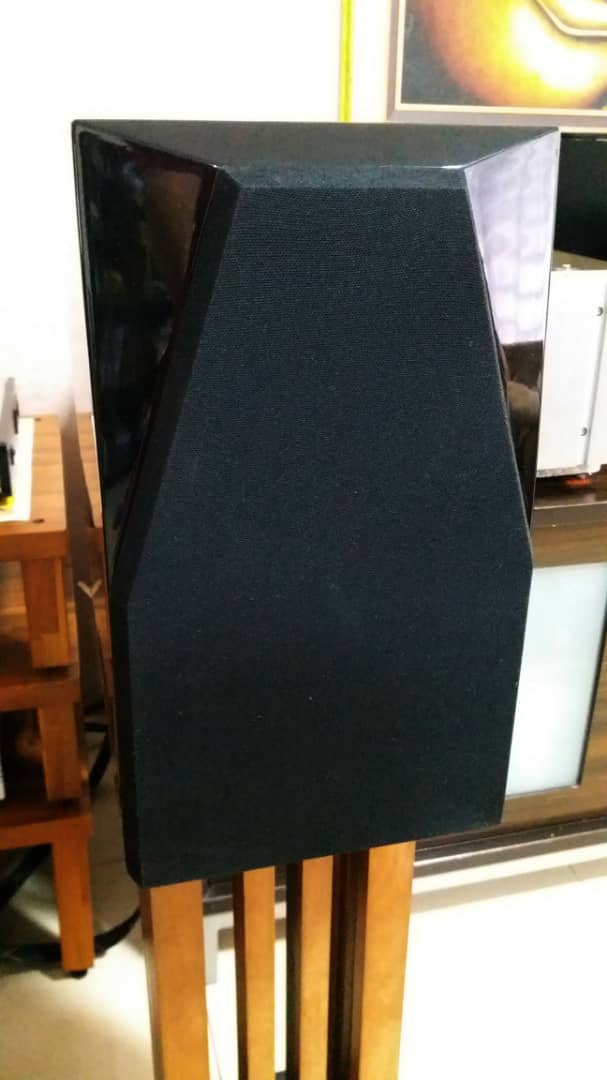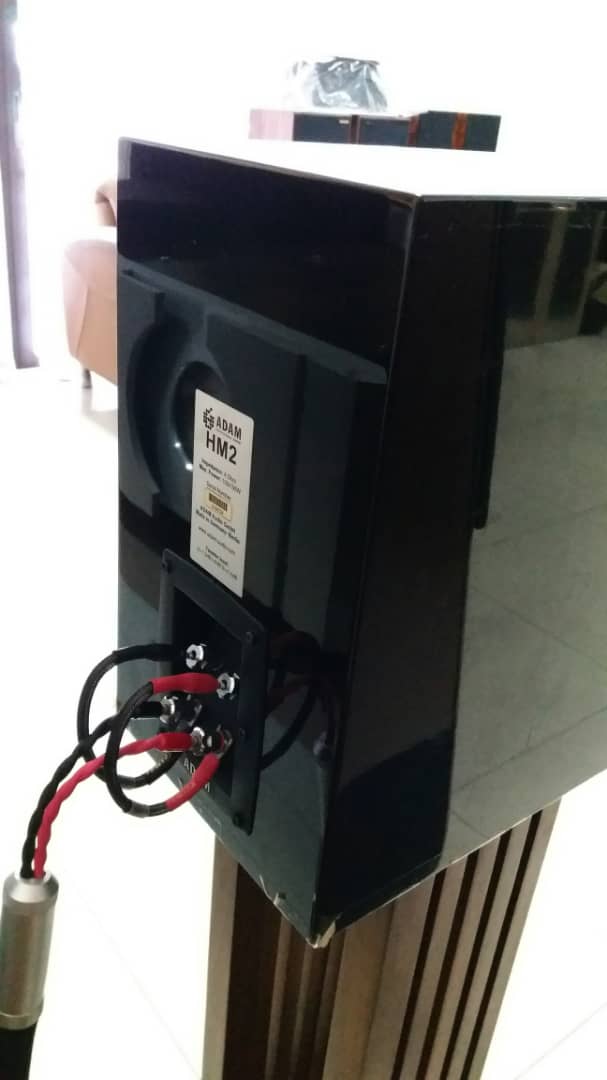 Websites:
https://www.gzhifi.com/audio/200808/4432.html
http://www.highfidelity.pl/artykuly/0703/adam.html
https://www.hiendy.com/hififorum/forum.php?mod=viewthread&tid=40010
SEE ALL MY ITEMS HERE:
http://www.hifi4sale.net/st/raymond88
Thanks for viewing
Last edited by raymond88 on Tue Dec 18, 2018 10:17 pm; edited 1 time in total
Similar topics
---
Permissions in this forum:
You
cannot
reply to topics in this forum