Klipsch RP-140SA Atmos Enabled Elevation Speaker Brand New. Free Shipping Within West Malaysia.
Please visit [You must be registered and logged in to see this link.] find out more products for sale at very special price...
RP-140SA ELEVATION SPEAKER
RP-140SA 仰角音箱
The Reference Premiere RP-140SA Dolby Atmos:registered: enabled elevation speaker effortlessly adds the Dolby Atmos experience to your current floorstanding or bookshelf speaker.
In addition to delivering the Klipsch Dolby Atmos sound, the RP-140SA Elevation Speaker's versatility allows it to become a surround sound speaker angled perfectly on your wall.
支持杜比全景声:registered:的 Reference Premiere RP-140SA 仰角音箱可轻松为您目前的落地式或书架式音箱增加杜比全景声体验。
除了提供 Klipsch 杜比全景声,RP-140SA 仰角音箱的通用性使其成为一款环绕立体声音箱,可以以完美的角度安装在您的墙上。
Features:



Adds Dolby Atmos:registered: experience to any floorstanding/bookshelf speaker




Can be used as surround speaker




1" Linear Travel Suspension Titanium Tweeter




4" Spun Copper Cerametallic Cone Woofers




90x90 Hybrid Tractrix Horn




MDF Cabinet with Brushed Polymer Veneer Baffle Finish




Strong, Flexible Removable Grille




Dimensions: 7" x 6" x 11.25"



特色:



为任意落地式/书架式音箱增加 Dolby Atmos:registered:体验




可作为环绕音箱




1" 磁悬浮式钛合金高音单元




4" 旋制铜铝合金电镀陶瓷振膜锥形低音单元




90x90 混合 Tractrix 号角




MDF 箱体采用拉丝聚合物饰面隔板饰面




坚韧柔软的可拆式网罩




尺寸:7" x 6" x 11.25"



90X90 HYBRID TRACTRIX HORN
Redesigned Tractrix:registered: horn utilizes a circular horn throat paired to a square horn mouth to further improve high-frequency response and extension, while enhancing imaging and dynamics. The compressed molded rubber construction adds high frequency damping to minimize distortion and improve detail. This creates the cleanest, most natural sound possible.
90X90 混合 TRACTRIX 号角
重新设计的 Tractrix:registered: 号角利用圆号角喉对接到方形号角口来进一步改善高频响应和延伸,同时增强声源定位与动态性。模压橡胶结构增加了高频阻尼,可最大程度减少失真并改善细节。这样便形成了最纯净最自然的声音。
LINEAR TRAVEL SUSPENSION (LTS) TITANIUM TWEETER
A Linear Travel Suspension maximizes dynamics for enhanced, detailed performance. LTS Tweeters have been a hallmark of previous Reference lines, as well as our flagship Klipsch Palladium series, making it a core component of some of the best speakers in the world.
磁悬浮式 (LTS) 钛合金高音单元
磁悬浮式高音单元具有增强、细致的表现。LTS 高音单元一直是以往的 Reference 系列以及我们的旗舰 Klipsch Palladium 系列的标志,因而成为全球最出色的音箱中的一个核心组件。
SPUN COPPER CERAMETALLIC WOOFERS
Cerametallic woofers represent the pinnacle of Klipsch driver design, maintaining exceptional rigidity, and lightweight construction, for minimal cone breakup and distortion. When paired with the Tractrix Horn-loaded LTS tweeter, it provides speaker efficiency highest in its class.
旋制铜铝合金电镀陶瓷振膜低音单元
Cerametallic 低音单元代表了 Klipsch 驱动单元设计的巅峰之作,具有出色的刚性和轻巧的结构,可最大程度减少锥盆分裂和失真。在与 Tractrix 号角处理 LTS 高音单元配合使用时,能提供同类产品中最高的音箱效率。
BEAUTIFUL FINISH AND STRONG GRILLES
The RP-140SA embodies a contemporary aesthetic with absolute durability that results in a seamless integration into any décor. The speaker grille attaches magnetically for an elegant transition from powerful showstopper to discrete performance piece.
美观的饰面和坚固的网罩
RP-140SA 体现了当代美学与绝对的耐久性,可以完美融合到任何装饰中。网罩通过磁力吸附,可从与环境融为一体的音箱轻松转换为单独的高性能音箱。
THE GREAT AMERICAN SPEAKER COMPANY
Our founder, Paul W. Klipsch, was an engineer, inventor, madman and certified genius. He spent his life trying to bring the world better sound. Since 1946, we have carried on our founder's passion for delivering the best home audio experience possible. 
You're not buying a speaker - you're buying a piece of American audio history - built on more than 70 years of badass acoustic technology.
了不起的美国音箱公司
我们的创始人 Paul W. Klipsch 是一位工程师、发明家、狂想家和真正的天才。他用毕生精力尝试为世界带来更动听的声音。自 1946 年以来,我们继承着我们创始人的激情,致力于提供最好的家庭音频体验。
您买的不仅仅是音箱——而是以 70 多年出色声学技术为依托的美国音箱历史的一部分。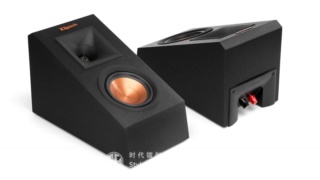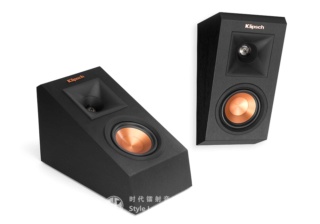 Interested please feel free to contact:
Peter  012-2536225

Fong   016-3098668
Business hour:
MONDAY - 10AM-7PM
TUESDAY - 10AM-7PM
WEDNESDAY - CLOSED(PASAR MALAM)
THURSDAY - 10AM-7PM
FRIDAY - 10AM-7PM
SATURDAY - 10AM-7PM
SUNDAY - 1PM-6PM
PUBLIC HOLIDAY - 1PM-6PM
Style Online Store 24Hous
Location:
STYLE LASER AUDIO SDN BHD
No.148, Jalan Cerdas, Taman
Connaught, Cheras 56000 Kuala Lumpur
( NEXT TO ALLIANCE BANK )
We buy in your old items in CASH!!
Got something keep at home but seldom use or planning to upgrade?
Items that we buy:
Subwoofer

Integrated Amplifier

Speaker

CD player
AV Receiver
Please Whatsapp the item photo to me and get the price immediately, once confirmed the deal, we will pick up your item from you and pay you in cash.

Please visit [You must be registered and logged in to see this link.] find out more products for sale at very special price..
SPECIFICATION
FREQUENCY RESPONSE
Conforms to Dolby Atmos Specification
SENSITIVITY
Conforms to Dolby Atmos Specification
POWER HANDLING (CONT/PEAK)
50W / 200W
NOMINAL IMPEDANCE
8 Ohms Compatible
CROSSOVER FREQUENCY
2kHz
HIGH FREQUENCY DRIVER
1" Titanium LTS Tweeter with Hybrid Tractrix Horn
LOW FREQUENCY DRIVER
4" Cerametallic Cone Woofer
ENCLOSURE MATERIAL
MDF
ENCLOSURE TYPE
Acoustic Suspension
INPUTS
Single Binding Posts
HEIGHT
7" (17.78 cm)
WIDTH
6" (15.24 cm)
DEPTH
11.25" (28.56 cm)
WEIGHT
7.6 lbs (3.4 kg)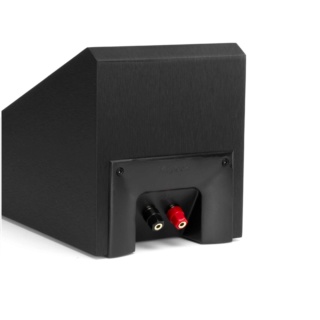 Thanks for viewing.
[You must be registered and logged in to see this link.]

stylelaser.com.my

Dealer\Reseller\Trader\Service Provider





Number of posts

: 588


Age

: 42


Location

: Cheras


Registration date :

2018-01-20



Similar topics
---
Permissions in this forum:
You
cannot
reply to topics in this forum