GRANDVIEW Large-Flat Prestige Fixed Frame Screen 16:9, 106" WHITE (Display Set)
Grandview's LARGE-FLAT Series Fixed Frames Screen brings home the big screen theatre experience.
Apart from normal screens, Grandview's Permanent Fixed-Frame screen features a plane positioning design that ensures equal tension from every side which makes the projection surface as flat as possible.
It's the enthusiast's choice for user in a dedicated application.
PS Series High Definition Fabric
Grandview's ISF certified 4K screens will bring the big cinema experience right into your home.
1.0 Gain
• Easy Installation
• Lightweight design
• Multi-Point Tension Design
• Aluminum Frame
• Cleanable
• Fireproof
• Anti-Mold
• Waterproof
4 Sided Tension Design
The steel tension bars along with the fixing lugs stretch and tightens. The screen fabric will be completely flat and wrinkle-free. The tension can be adjusted to ensure a evenly tensioned surface.
One Button Uninstall
By pressing the One button uninstall located under the install brackets, the whole screen can easily be taken down for cleaning.
Screen size 106", WHITE, 16:9Viewing Area: W235 x H132 cm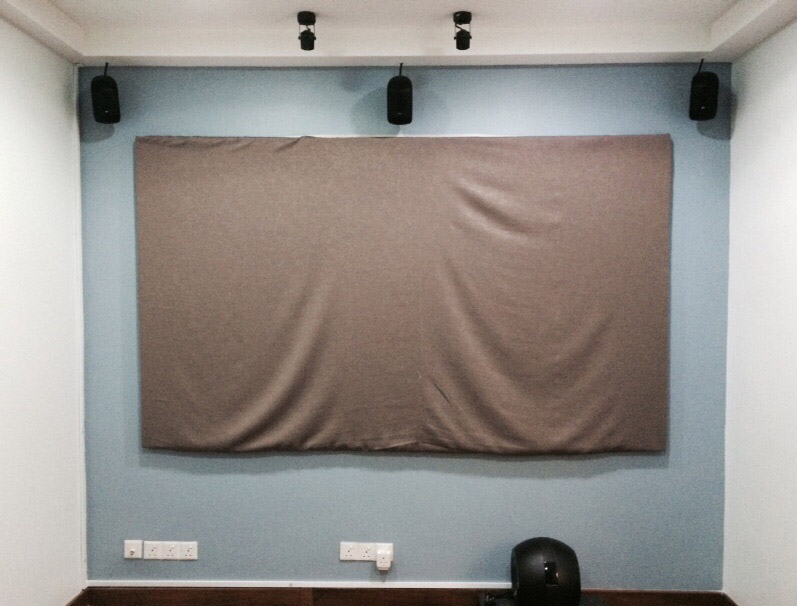 *Showroom display set, most of the time covered.
Comes with complete set with box,
like new
condition.
Selling RM2180, half price now (Not including installation)
RM1090
Credit cards accepted.
Subang Jaya ss14.
Contact 0126116917
https://actsessory.com/pre-owned-used/
Similar topics
---
Permissions in this forum:
You
cannot
reply to topics in this forum