Sansui TU-D99X-Digital Synthesizer Tuner
-Battery for the station memory recently changed
-very strong reception
-condition 7/10
Price-RM300
Raj-0126657671
Partial review from "Tuner Information Center"
            A digital synthesizer tuner with the equivalent of 5 gangs and 4 3-pin ceramic filters, the TU-D99X is a good candidate for a filter mod, since its specs list alternate channel selectivity of only 60 dB in the Narrow IF mode. The TU-D99X has way above average sensitivity and good sound, with nice solid bass. It also has a "super linear digital decoder" (SLDD) circuit, an advanced MPX decoder with 38 kHz harmonic cancellation that eliminates the need for an anti-birdie filter.
           The TU-D99X is very thin and its multicolored LED signal meter is a little funky, making it a unusual-looking piece overall. However, Bob observes that there's a fine line between a "cool-looking" and "Mickey Mouse" appearance, and says: "The display, if you are used to meters, can be very non-informative. It is not a businesslike display - it is more like a toy, that is, different. Yes, the colors are 'cool,' but it looks like a toy compared to say a T-9090II or 600T that actually convey useful information about signal strength. The TU-D99X is still a very quiet unit that has reception capability that may not be far off from a TU-919." Bob adds that the 99X has better inherent adjacent channel capability than the TU-S9. The 99X "is actually an incredible circuit, not found in any other tuner except the TU-S77X/TU-S77AMX."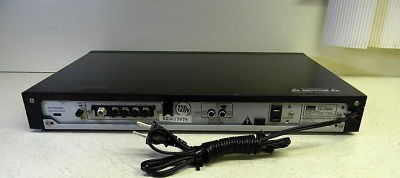 rasenthiran

Frequent Contributor





Number of posts

: 2180


Age

: 39


Location

: petaling jaya


Registration date :

2009-03-04

Character sheet
Source(s): Marantz Cd 63 KI/Sony X505ES/Hisound Studio S6
Amplification: Exposure Super 10/Sansui AU 777 / AU-7900/ AU-719/B&C 2101/Yamaha RXV-863 Receiver
Speakers: Elac 1070/ Monitor Audio Studio 2 SE/TDL Near Field Monitor



rasenthiran

Frequent Contributor





Number of posts

: 2180


Age

: 39


Location

: petaling jaya


Registration date :

2009-03-04

Character sheet
Source(s): Marantz Cd 63 KI/Sony X505ES/Hisound Studio S6
Amplification: Exposure Super 10/Sansui AU 777 / AU-7900/ AU-719/B&C 2101/Yamaha RXV-863 Receiver
Speakers: Elac 1070/ Monitor Audio Studio 2 SE/TDL Near Field Monitor



rasenthiran

Frequent Contributor





Number of posts

: 2180


Age

: 39


Location

: petaling jaya


Registration date :

2009-03-04

Character sheet
Source(s): Marantz Cd 63 KI/Sony X505ES/Hisound Studio S6
Amplification: Exposure Super 10/Sansui AU 777 / AU-7900/ AU-719/B&C 2101/Yamaha RXV-863 Receiver
Speakers: Elac 1070/ Monitor Audio Studio 2 SE/TDL Near Field Monitor



rasenthiran

Frequent Contributor





Number of posts

: 2180


Age

: 39


Location

: petaling jaya


Registration date :

2009-03-04

Character sheet
Source(s): Marantz Cd 63 KI/Sony X505ES/Hisound Studio S6
Amplification: Exposure Super 10/Sansui AU 777 / AU-7900/ AU-719/B&C 2101/Yamaha RXV-863 Receiver
Speakers: Elac 1070/ Monitor Audio Studio 2 SE/TDL Near Field Monitor



rasenthiran

Frequent Contributor





Number of posts

: 2180


Age

: 39


Location

: petaling jaya


Registration date :

2009-03-04

Character sheet
Source(s): Marantz Cd 63 KI/Sony X505ES/Hisound Studio S6
Amplification: Exposure Super 10/Sansui AU 777 / AU-7900/ AU-719/B&C 2101/Yamaha RXV-863 Receiver
Speakers: Elac 1070/ Monitor Audio Studio 2 SE/TDL Near Field Monitor



rasenthiran

Frequent Contributor





Number of posts

: 2180


Age

: 39


Location

: petaling jaya


Registration date :

2009-03-04

Character sheet
Source(s): Marantz Cd 63 KI/Sony X505ES/Hisound Studio S6
Amplification: Exposure Super 10/Sansui AU 777 / AU-7900/ AU-719/B&C 2101/Yamaha RXV-863 Receiver
Speakers: Elac 1070/ Monitor Audio Studio 2 SE/TDL Near Field Monitor



rasenthiran

Frequent Contributor





Number of posts

: 2180


Age

: 39


Location

: petaling jaya


Registration date :

2009-03-04

Character sheet
Source(s): Marantz Cd 63 KI/Sony X505ES/Hisound Studio S6
Amplification: Exposure Super 10/Sansui AU 777 / AU-7900/ AU-719/B&C 2101/Yamaha RXV-863 Receiver
Speakers: Elac 1070/ Monitor Audio Studio 2 SE/TDL Near Field Monitor



rasenthiran

Frequent Contributor





Number of posts

: 2180


Age

: 39


Location

: petaling jaya


Registration date :

2009-03-04

Character sheet
Source(s): Marantz Cd 63 KI/Sony X505ES/Hisound Studio S6
Amplification: Exposure Super 10/Sansui AU 777 / AU-7900/ AU-719/B&C 2101/Yamaha RXV-863 Receiver
Speakers: Elac 1070/ Monitor Audio Studio 2 SE/TDL Near Field Monitor



rasenthiran

Frequent Contributor





Number of posts

: 2180


Age

: 39


Location

: petaling jaya


Registration date :

2009-03-04

Character sheet
Source(s): Marantz Cd 63 KI/Sony X505ES/Hisound Studio S6
Amplification: Exposure Super 10/Sansui AU 777 / AU-7900/ AU-719/B&C 2101/Yamaha RXV-863 Receiver
Speakers: Elac 1070/ Monitor Audio Studio 2 SE/TDL Near Field Monitor



rasenthiran

Frequent Contributor





Number of posts

: 2180


Age

: 39


Location

: petaling jaya


Registration date :

2009-03-04

Character sheet
Source(s): Marantz Cd 63 KI/Sony X505ES/Hisound Studio S6
Amplification: Exposure Super 10/Sansui AU 777 / AU-7900/ AU-719/B&C 2101/Yamaha RXV-863 Receiver
Speakers: Elac 1070/ Monitor Audio Studio 2 SE/TDL Near Field Monitor



rasenthiran

Frequent Contributor





Number of posts

: 2180


Age

: 39


Location

: petaling jaya


Registration date :

2009-03-04

Character sheet
Source(s): Marantz Cd 63 KI/Sony X505ES/Hisound Studio S6
Amplification: Exposure Super 10/Sansui AU 777 / AU-7900/ AU-719/B&C 2101/Yamaha RXV-863 Receiver
Speakers: Elac 1070/ Monitor Audio Studio 2 SE/TDL Near Field Monitor


---
Permissions in this forum:
You
cannot
reply to topics in this forum