KAIRN PREAMPLIFIER
Achieving the best sound from a variety of sources depends on a flexible and well designed preamplifier to capture and control the different signals.
The Kairn is a preamplifier designed to improve the sound of any domestic hi-fi or A/V System. It is a step forward in sound quality of 'Lingo' proportions. It's name, a Scottish word for a marker placed at the summit of a mountain reflects it's performance  - and not just with turntables. It is equally impressive with CD, Tuner, TV or any other source.
The Kairn develops innovative ideas introduced with the LK1 pre-amp, including solid state switching (which avoids noise introduced by mechanical control) microprocessor control and remote control operation.
With 7 source inputs the Kairn allows users to keep their options open for the future. The preamp is equipped to deal with distributed and multi-room systems, and the 3 line outputs avoid the need for special adapters with multi-amplifier systems. (A number of advanced user features are also incorporated which allow the owner to programme the Kairn to suit their personal preferences.)
The Kairn is designed to be operated principally by remote control and indeed the front panel controls are concealed by a door. The handset with dedicated buttons for all operations makes it extremely easy to use. The remote control receiver in the pre-amp is very sensitive so the handset can control the kairn from virtually anywhere in the room.
This handset also controls the Linn Kremlin tuner, and as it uses the RC5 standard it will also control most European CD players.
The Linn Kairn represents a new generation in preamplifiers. Its deceptively simple aesthetics belie the sound performance it achieves, and the flexibility it offers. The pre-amp makes it easy to get the sound you want and the handset makes it easier than ever to control.
LINN KLOUT
Stereo Power Amplifier
Provides the uncompromising power, stability and performance required to drive any loudspeaker to the highest standard of musical accuracy.
• Two separate amplifiers in one box each with its own fully regulated and isolated power supply for the ultimate loudspeaker control and stability • Protection circuitry which does not limit output current.  (protected against: transistor overload, instantaneous over-current, short circuit, over-temperature, over and under voltage, DC input, power supply in-rush current) • Advanced circuitry to maximise loudspeaker control and protect the amplifier and loudspeakers from overload • Three sets of speaker outputs for optimised bi-and tri-wiring upgrades or driving auxiliary loudspeakers • Parallel line-in/line-out connectors for 'daisy-chained' multi-amplifier installations • Remote switch-on facility to enable freedom of location and system configuration • Front facia bi-coloured LEDs to indicate product status • Massive heatsink extrusion for cool, stable performance • Fully screened transformer to allow hum-free stacking • Linn active crossover modules accommodated internally for improved playback performance and simple active system installation • Surface-mount electronics to improve heat dissipation and reliability, and provide optimum signal handling • Ultra-short signal path, which preserves music signal integrity, in a very compact package
Introduced: 1992 Type: Stereo Power Amplifier Input Connectors: 1 Pair RCA Phono/Channel Input Impedance: 5k Ohms Voltage Gain: 28.5dB Power Output: 160W/Channel/4 Ohms, 80W/Channel/8 Ohms Speaker Connectors: 3 pairs 4mm sockets/channel Power Consumption: 840W maximum, 25W idling Mains Supply: 100/120/220/240V +/- 10% Size: W 320mm x D 326mm x H 80mm Weight: 11kg
CONDITION : 8/10 (No manual but can check online, pre-amp got remote control, no cables, no original box)AGED : 10 YEARS +PRICE : RM 7,200.00 for pre & power amplifier (open for price negotiation), (no swap or trade)INTERESTED Kindly WhatsApp Message only to + 6016 4554 333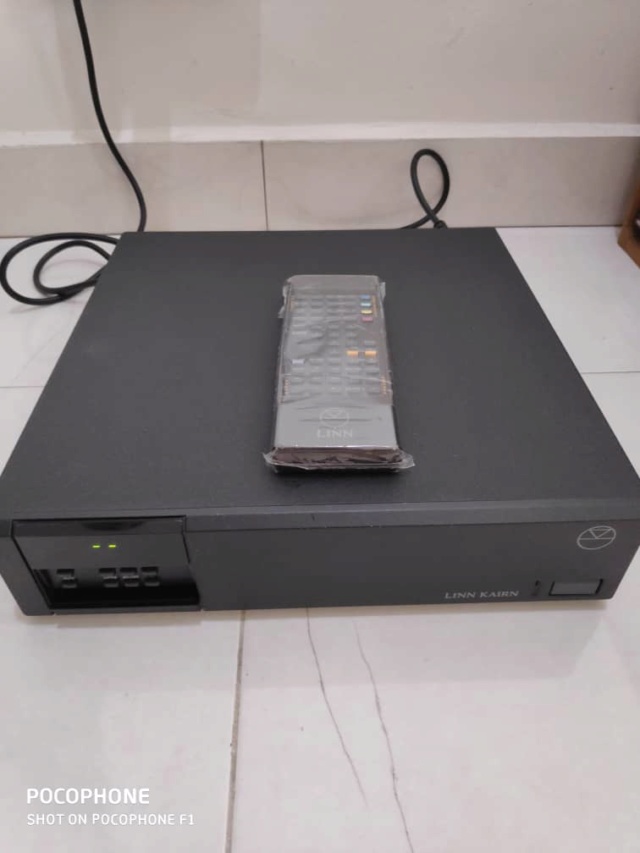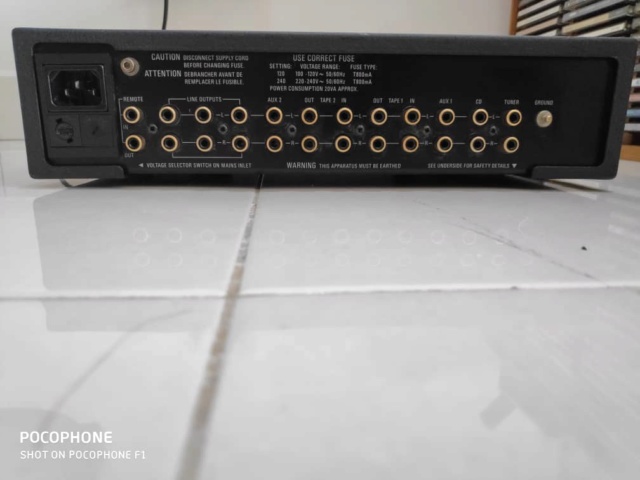 useditem123

Dealer\Reseller\Trader\Service Provider





Number of posts

: 1084


Age

: 35


Location

: Pulau Pinang


Registration date :

2016-02-25




useditem123

Dealer\Reseller\Trader\Service Provider





Number of posts

: 1084


Age

: 35


Location

: Pulau Pinang


Registration date :

2016-02-25




useditem123

Dealer\Reseller\Trader\Service Provider





Number of posts

: 1084


Age

: 35


Location

: Pulau Pinang


Registration date :

2016-02-25




useditem123

Dealer\Reseller\Trader\Service Provider





Number of posts

: 1084


Age

: 35


Location

: Pulau Pinang


Registration date :

2016-02-25




useditem123

Dealer\Reseller\Trader\Service Provider





Number of posts

: 1084


Age

: 35


Location

: Pulau Pinang


Registration date :

2016-02-25




useditem123

Dealer\Reseller\Trader\Service Provider





Number of posts

: 1084


Age

: 35


Location

: Pulau Pinang


Registration date :

2016-02-25




useditem123

Dealer\Reseller\Trader\Service Provider





Number of posts

: 1084


Age

: 35


Location

: Pulau Pinang


Registration date :

2016-02-25




useditem123

Dealer\Reseller\Trader\Service Provider





Number of posts

: 1084


Age

: 35


Location

: Pulau Pinang


Registration date :

2016-02-25



Similar topics
---
Permissions in this forum:
You
cannot
reply to topics in this forum