Item: Audio Research VT100 Tube Stereo Power Amplifier
Condition: 8/10. Item is in excellent condition. This unit have been fully serviced and retubed with factory spec NEW Electro Harmonix 6550EH and ECC88 at a cost of around RM3k a couple of months ago. Owner selling due to upgrade.
Price:
sold
Contact: 012-3816611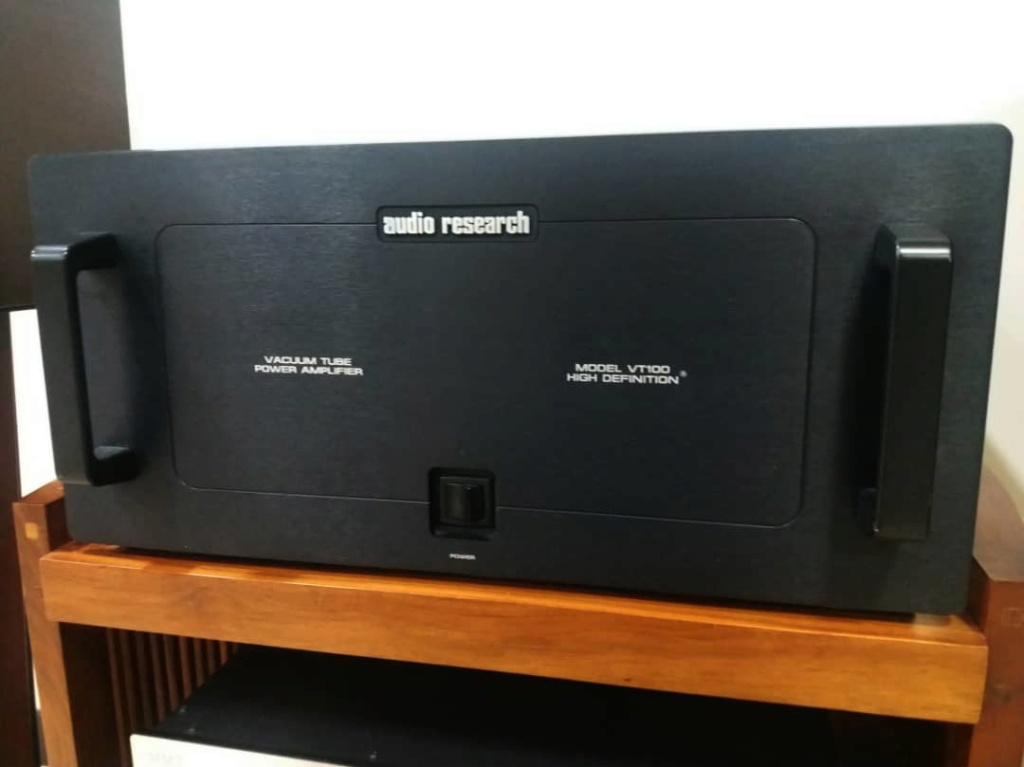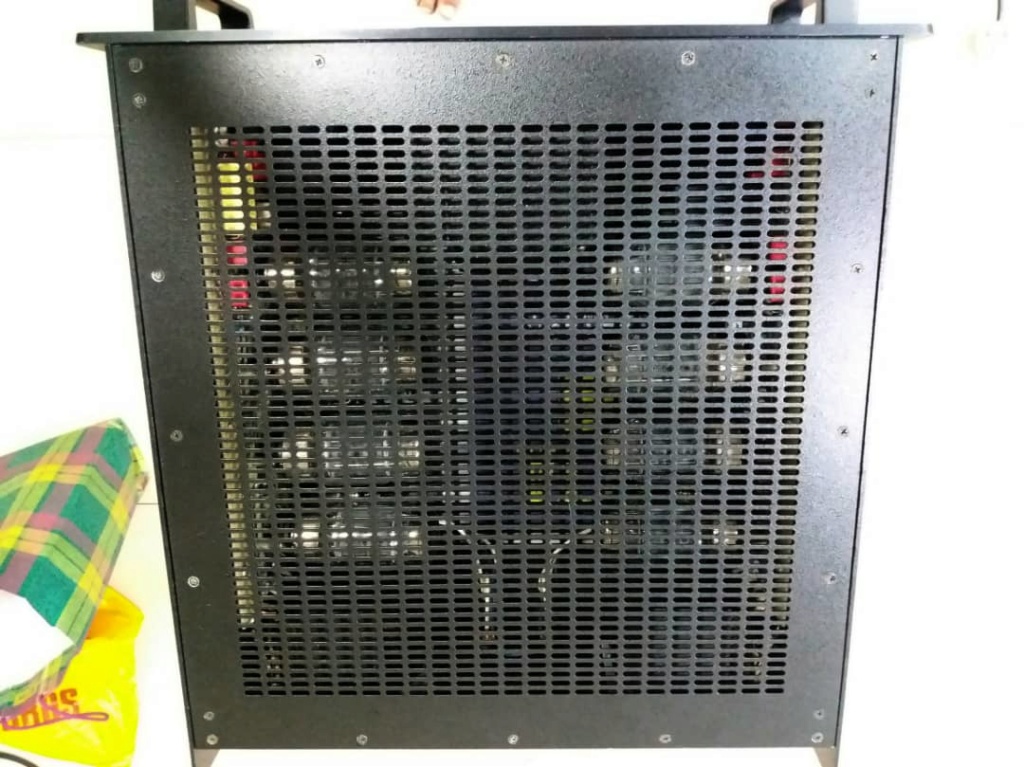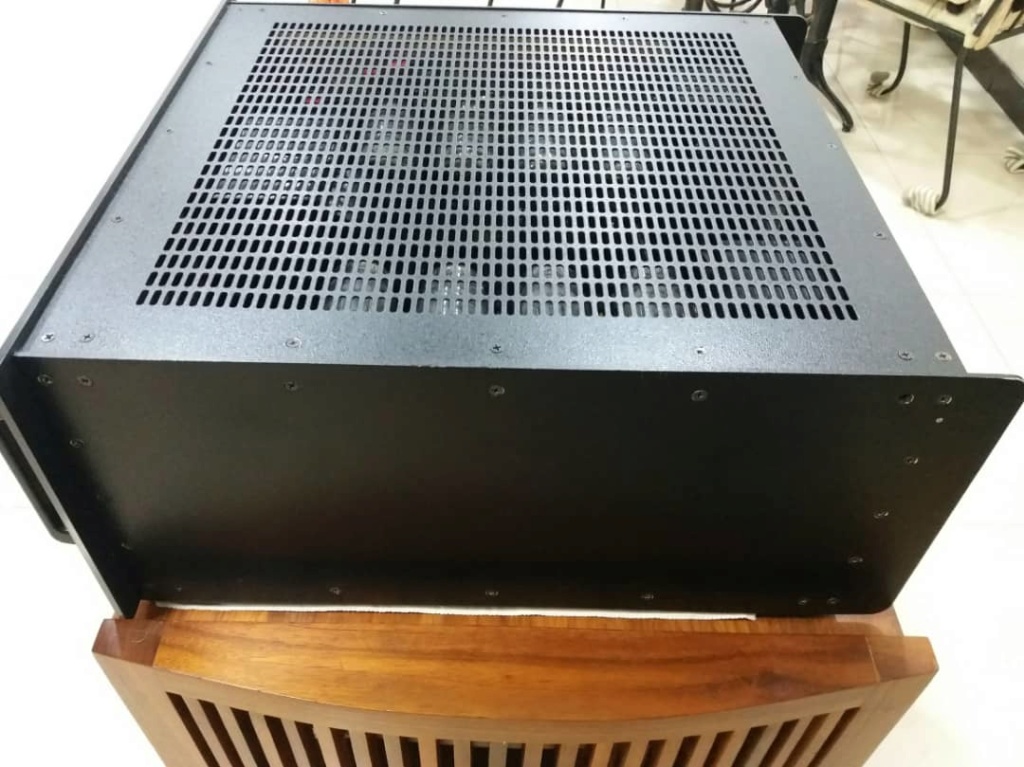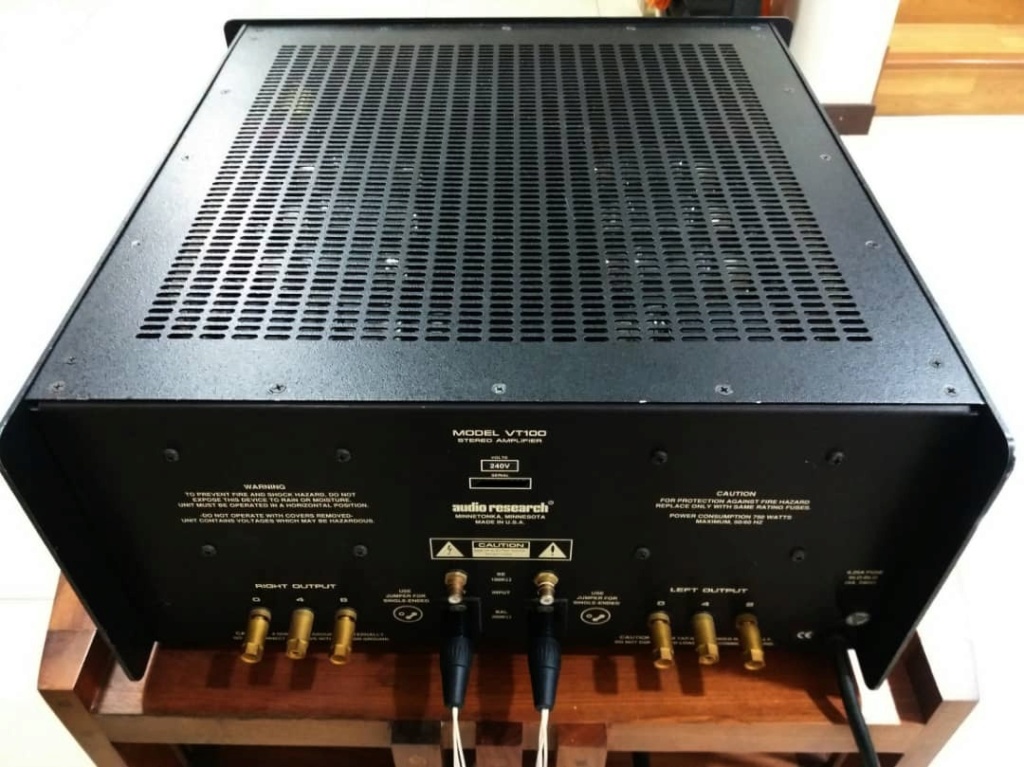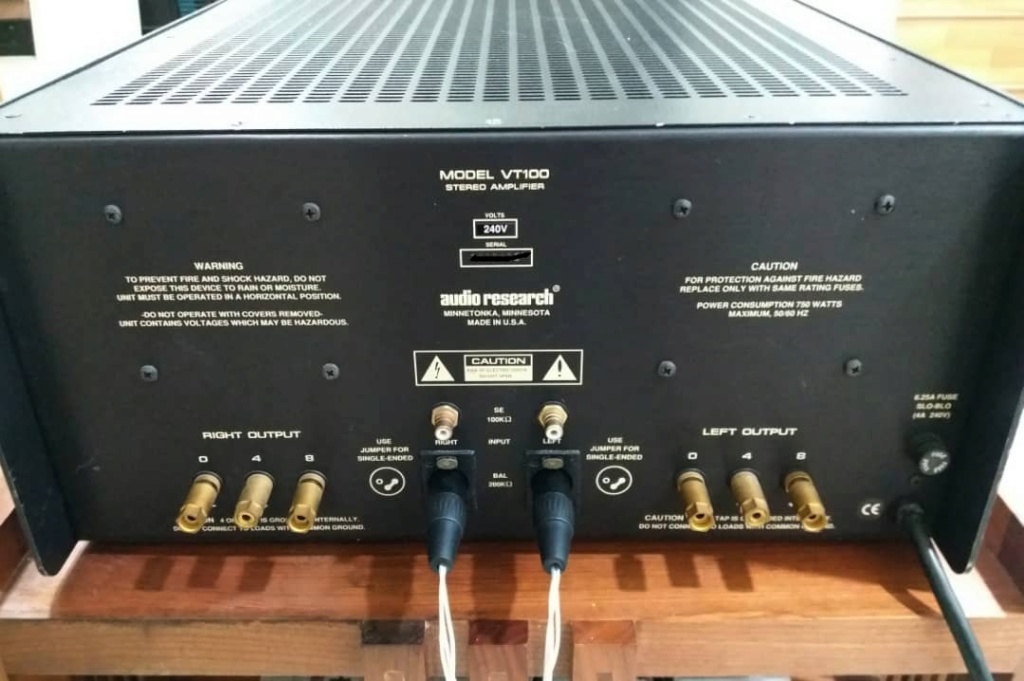 Specifications
Power output    100 watts per channel continuous from 20Hz to 20kHz. 
Approximate actual power available at "clipping" 110 watts (1kHz)
Power bandwidth    (-3dB points) 15Hz to 80kHz
Frequency response (-3dB points at 1 watt) 1Hz to 100 kHz
Input sensitivity 1.9V RMS (Bal or SE) for rated output. (23.5 dB gain 
into 8 ohms.)
Input impedance    200K ohms Balanced, 100K ohms Single-ended.
Output taps 8 ohms, 4 ohms
Output regulation    Approximately 0.8dB 8 ohm load to open circuit
Overall negative feedback 10 dB
Damping factor    11
Distortion    1kHz total harmonic distortion typically 1% at 100 watts, below 
.05% at 1 watt
Slew rate    15 Volts/µs
Rise time    3 µs
Hum & noise    Less than 0.5mV RMS 95dB below rated output (IHF 
weighted, input shorted)
Power supply energy storage    VT100: 270 joules.
Power requirements    105-125VAC 60Hz (210-250VAC 50Hz) 585 
watts at rated output, 750 watts maximum, 380 watts at "idle"
Tube complement    VT100: (4 matched pairs) 6550 power output, (

6922
Dimensions    19" (48.3 cm) W x 8.75" (22.2 cm) H x 19.5" (49.5 cm) 
Weight    65 lbs. (29.5 kg)
Website:
http://www.arcdb.ws/VT100/VT100.html
https://www.youtube.com/watch?v=29kCOctD_-g
https://www.youtube.com/watch?v=Q0SnBWkMLZY
https://www.youtube.com/watch?v=bOBBI6eDP1s
Thank you
Last edited by raymond88 on Fri Jun 28, 2019 3:22 pm; edited 1 time in total
Similar topics
---
Permissions in this forum:
You
cannot
reply to topics in this forum