Item: Cambridge Audio TOPAZ AM10 Integrated Amplifier
Condition: 8.5/10. Item is in excellent condition. Comes complete with original remote control, power cable, original box and packaging.
Price: sold
Contact: 012-3816611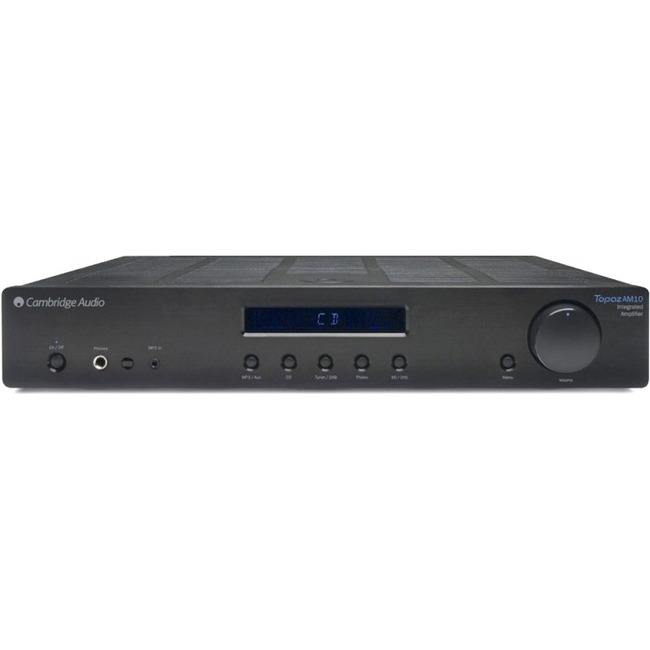 "Topaz AM10 does a great many things right… spacious soundstage, solid depth and locked down central image. It is a blue-plate value that won't leave you asking for seconds."
"Both Topaz are rock solid units that provide a rewarding array of the musical thrills and finesse you'd expect when getting started in the high end. No little leaguers here."
- Neil Gader, The Absolute Sound magazine, September 2010


Power Output: 35 watts (into 8 Ohms)


Frequency Response: (-3 dB) 5 Hz - 50 kHz


S/N: (ref 1W) >82 dB (unweighted)


THD (unweighted): <0.01% @ 1kHz, 80% of rated power; <0.15% 20Hz - 20kHx, 80% of rated power


Max. Power Consumption: 280 W


Input Impedance: 47k ohms


Power amp damping factor: >50


Bass/Treble controls: Shelving, ultimate boost/cut; +/- 10 dB @ 100 Hz and 10 kHz


Dimensions: 17" wide, 3" high, and 13.4" deep


Weight: 12.3 lbs.


"A Blue-Plate Value" of an Amp
If you're looking for an amp that never gets ruffled, the Cambridge Audio Topaz AM10 integrated amplifier is what your ears have been waiting for. And with a room-filling 35 watts-per-channel power delivery, it gives some much more expensive competitors a serious run for their money. You won't believe how much performance Cambridge Audio has packed into the Topaz.
"Topaz AM10 does a great many things right," reports Neil Gader in his The Absolute Sound magazine review for September 2010. He praises the AM10's "spacious soundstage, solid depth, and locked down central image. It is a blue-plate value that won't leave you asking for seconds."
From its sleek brushed aluminum exterior it's hard to imagine the heavy-duty internal design that's just waiting to bring your music alive. With a fully discrete power amplifier and oversize toroidal transformer, the AM10 is a real wolf in sheep's clothes! Five rear-panel inputs mean you can connect all your favorite devices, such as CD, TV, and DVD. A handy front-panel MP3 line input makes it easy to get great audio from any portable music device.
Built-in MM Phono Stage
The Topaz is a highly affordable amp for resurrecting your treasured vinyl. It includes a built-in phono stage for moving magnet and high-output moving coil cartridges, allowing instant connection to your turntable. Experience the joys of LPs all over again with the AM10. And here's another great feature that goes back to the earlier days of audiophile gear. The Topaz has bass and treble controls, allowing you to sculpt the top and bottom end to suit your listening tastes and room acoustics.
Ready for iPod
Since the Topaz supports the older vinyl formats, you wouldn't expect it to neglect current sources, would you? It's totally ready for your iPod using the optional Cambridge Audio iD50 premium docking station, offering exceptional sound from your music files.
With all of the Topaz's inputs, it's good to know where you are and the AM10's neat display gives full source and volume feedback. Finally, a supplied remote means you can make the very most of your music wherever you choose to unwind.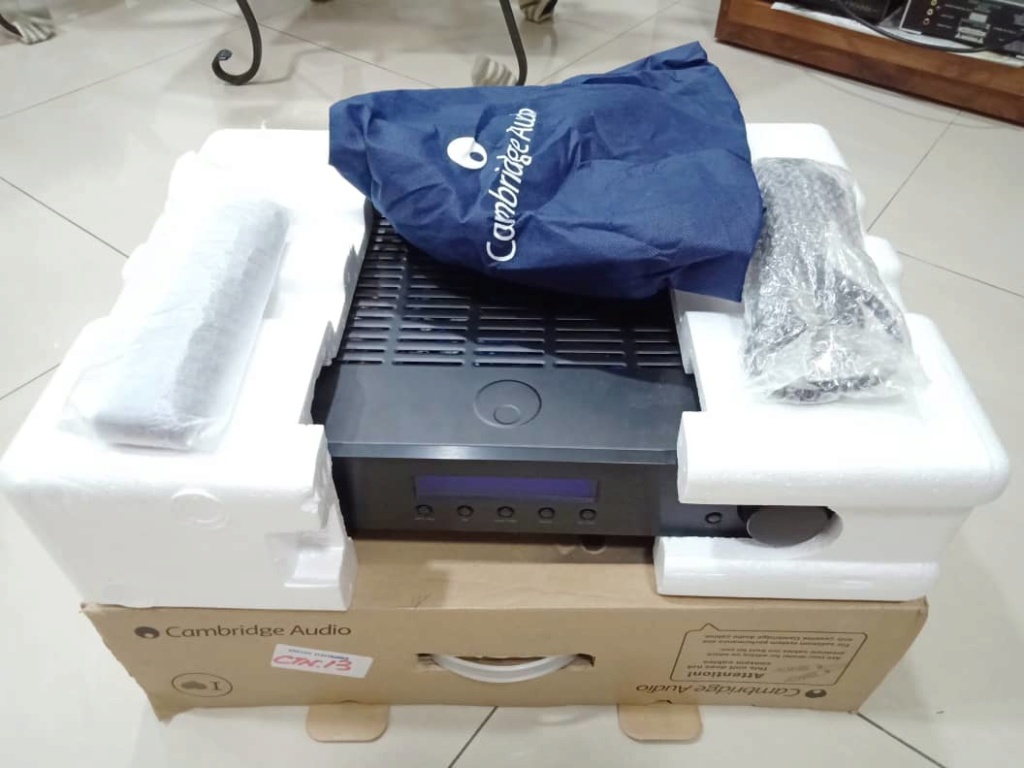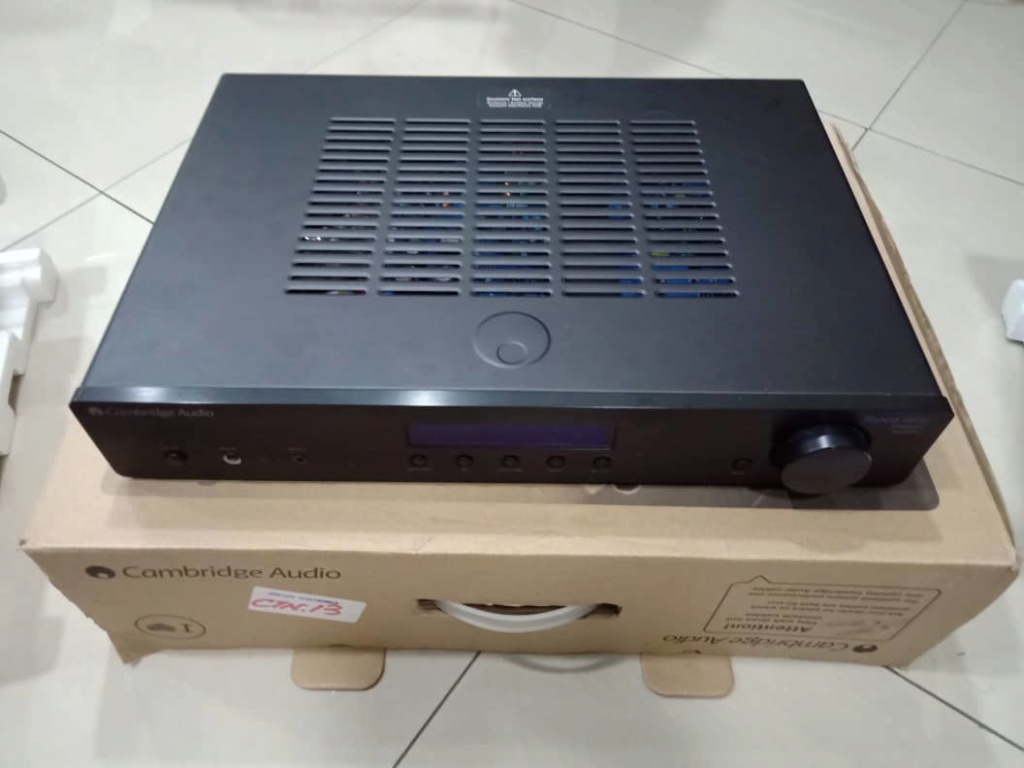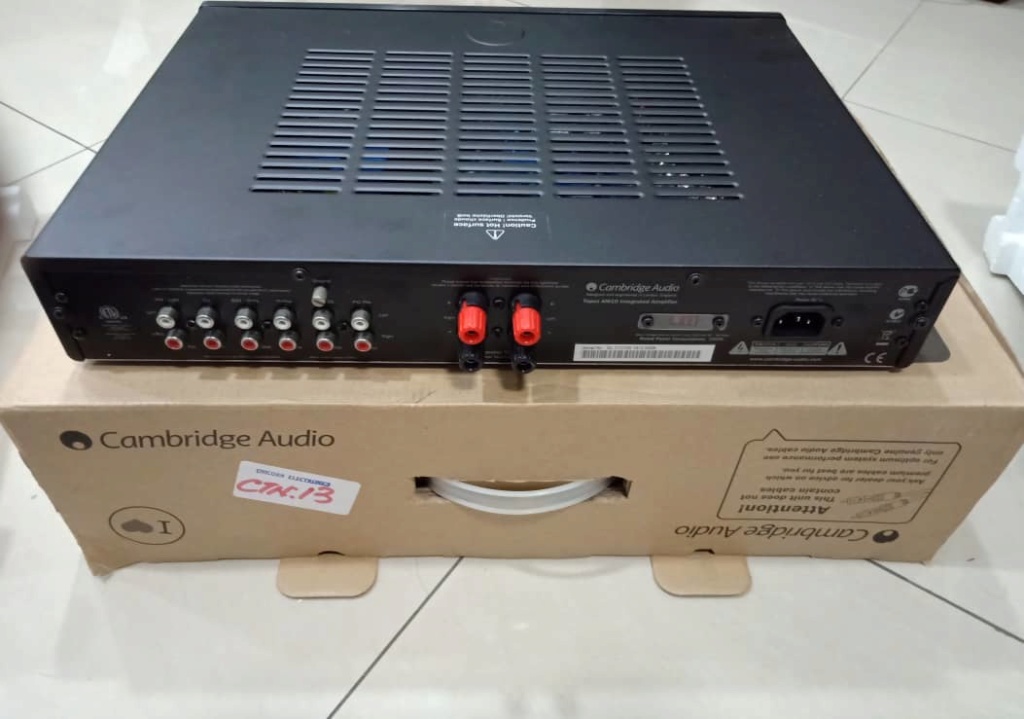 Website:
https://www.lazada.com.my/products/cambridge-audio-topaz-am10-integrated-amplifier-i204335837-s252841851.html
https://cambridgeaudio.com/en/products/hifi-and-home-cinema/topaz-am10
https://www.audioadvisor.com/prodinfo.asp?number=CATOAM10
https://www.needledoctor.com/Cambridge-Audio-Topaz-AM10-Integrated-Amplifier
Thank you
Last edited by raymond88 on Sun Jul 21, 2019 1:06 am; edited 1 time in total
---
Permissions in this forum:
You
cannot
reply to topics in this forum