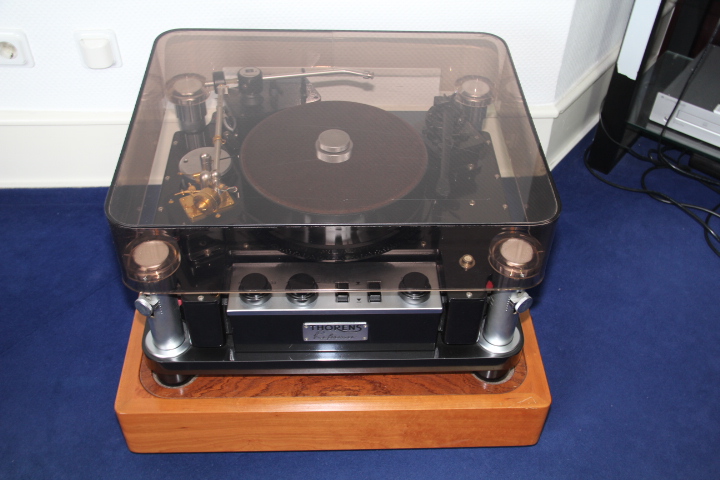 The product is 100% perfect condition as new. It was not repaired, it has no scratch, no defect.
Color:Black
该产品是100%完美的新条件。 它没有修复,没有划痕,没有缺陷。
颜色:黑色 
从古老的路线看,它在技术和视觉上处于一个伟大的状态,它处于原始状态,并具有黑色和银色的颜色组合。
Reference Turntable有三种基调,SME V tonearm EMT 929 9Zoll变体和Odyssey XG音臂RP 1(非常罕见),还有一个额外的Tonarmbase以及两个原装的Thorens Reference传动带.Turntable有一个盖子和一个特别的 用滚筒制作底板。 
Technically and visually in a great state, according to the old course, it is in original condition and has a color combination of black and silver.
The Reference Turntable has three tonearms, SME V tonearm EMT 929 9Zoll variant and an Odyssey XG tone arm RP 1 (very rare),also is an additional Tonarmbase as well as two original Thorens Reference drive belt going.Turntable has a cover and a specially made base plate with rolls.
www.audiomarkethifi.com
WhatsApp: +44 750 4025866
eMail: office@audiomarkethifi.com
Thank you!  William Ingles
---
Permissions in this forum:
You
cannot
reply to topics in this forum