How many have not enjoyed speakers that have come out of the ProAc stable? They have produced speakers that have been enjoyed by many and have a reputation for exceptional sound and build quality. There is just something about the ProAc sound, its sonically pleasing to many.
A quick search on hifi4sale will show you that ProAc speakers are snapped up pretty quick when they are reasonably priced.
Feedback from online forums will show how popular ProAc speakers are from their bookshelves such as the Tablette Anniversary and the Tablette 10 to the stand mounting ones such as their Studio 118 and the Response D2 of which is the subject matter here.
The ProAc Response D2's specifications are as follows:


Frequency response - 30Hz to 30kHz


Dimension - 17" high by 8" wide by 10.25" deep


Driver - 61/2" Glass Fibre


Tweeter - 1" Silk Dome


Impedance - 8 ohms nominal


Sensitivity - 88.5dB


Build quality
The model in hand comes in cherry. Build quality is immaculate. The flawless workmanship shows ProAc's commitment to quality. The D2 has a single 6.5" glass fibre weave driver and a front facing port.
The rear comes with 4 sturdy binding posts that allows bi-wiring or bi-amping.
The Sound
In general the D2 is a very clear sounding speaker that is lush with a good grip on the low end. The mid-range has good clarity but is slightly forward, ever so slightly only (of which is not a bad thing). It has a spacious sound stage. You will have good imaging and it is easy to pinpoint instruments and vocalists.
High end
ProAc is synonymous with its sweet highs. Personally, I believe its in the manner that they have been able to create a sweet sounding tweeter that makes their speakers so enjoyable.
The tweeter is sweet but not too etched or analytical. However, there is some grain for the extended highs. Female vocals have a very slight sibilant to it. It's just very slight.
Listening to Tsuyoshi Yamamoto Trio's Midnight Sugar album you are able to enjoy the strike and decay of the cymbals.
Still there is a little graininess.
Mid range
The D2 has a good midrange but it is ever so slightly forward as stated above. On some tracks it can get a little overbearing if you are pushing the volume.
On moderate levels female vocals sound ever so lovely. With the FLS10 as an integrated amp, the voice of Kelly Flint of Dave's True Story was just delicate on the track 'Marisa'. 
Male vocals sound stout, with that chesty tone. David Foster can sing! His duet with Lisa Lovbrand on the track 'When I Fall In Love' sounds very lovely on the D2. This track will allow you to hear the lushness of the D2.
Bowed instruments such as cellos cut through clearly. On cello solos you can hear the rosin on the string along with the resonating top of the cello.
Pianos come through clearly with good presence. This is when the slighty forward midrange plays into the favour of the D2.
Low end
The D2's low end reaches low for a speaker its size and is not boomy, its pretty defined but it is not super taut when compared with something like the Marten Duke 2. Electric bass guitars have punch and can get phat whilst double bass gives a good thump.
However, kick drums do sound respectable but they do not have that deep 'choomp' sound like what you expect to get for the opening to Hotel California (Hell Freezes Over).
Tube Delights
When I threw in the SLP-05 with its NOS tubes the lush sound is taken to a whole new level. There is more space now with that tube airyness that we all come to expect. The sound stage has more depth, width and height. Holographic as some may call it. Somehow, I've always liked ProAc speakers when paired with a good tube amplification.
Overall
One cannot doubt that the ProAc Response D2 is a very good speaker for its price. A great all rounder for those who are unable to have floor standing speakers.
Nonetheless, despite its lush sound, we cannot ignore the fact that the highs have a slight grain to it and at times music seems to sound a little recessed, it does not project that much. Then at higher volumes, the mid-range can get slightly harsh.
Equipment used
Preamp - Cary Audio Design SLP-05 (NOS Sylvania 6SN7GT)
Amplifier - Audia Flight FLS10 and SoulNote SA710
Source - Cary Audio Design CD500, Mytek Brooklyn Bridge 
Speaker cables - Nordost Blue Heaven
Interconnects - Chord Chorus 2 XLR interconnects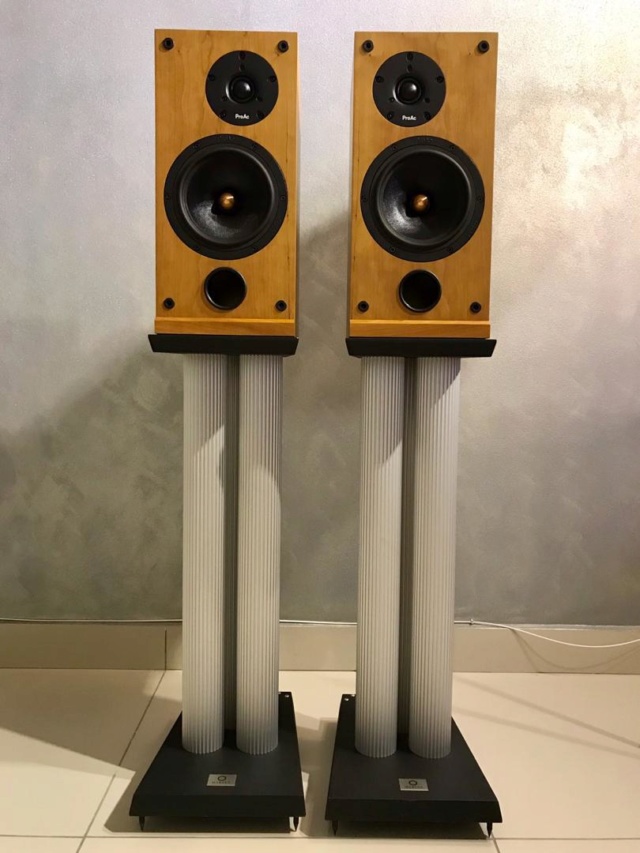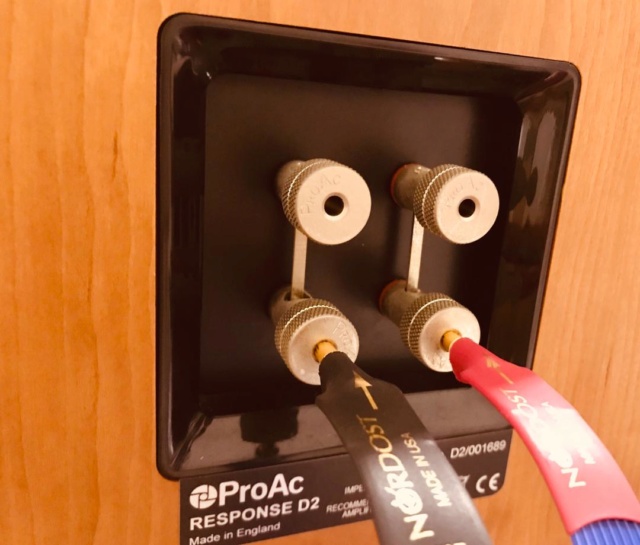 Last edited by WillT on Fri Dec 27, 2019 4:25 pm; edited 2 times in total

WillT

Frequent Contributor





Number of posts

: 118


Age

: 51


Location

: PeeJay


Registration date :

2018-11-22

Character sheet
Source(s): Cary Audio CD 500 and Mytek Brooklyn Bridge
Amplification: Cary Audio SLP-05 & Audia Flight FLS 10
Speakers: Marten Duke 2 & Harbeth P3ESR & KEF LS50


Hi


 I am interested in it. Please mention about its working condition usage and blemishes if any. Also mention your final selling price

saki27676

New Member





Number of posts

: 16


Age

: 43


Location

: india


Registration date :

2019-12-11



Please PM is you are keen. TQ

WillT

Frequent Contributor





Number of posts

: 118


Age

: 51


Location

: PeeJay


Registration date :

2018-11-22

Character sheet
Source(s): Cary Audio CD 500 and Mytek Brooklyn Bridge
Amplification: Cary Audio SLP-05 & Audia Flight FLS 10
Speakers: Marten Duke 2 & Harbeth P3ESR & KEF LS50


Pls send your contact number

saki27676

New Member





Number of posts

: 16


Age

: 43


Location

: india


Registration date :

2019-12-11



---
Permissions in this forum:
You
cannot
reply to topics in this forum