Item:  Furutech Evolution Speaker II High Performance Audio Speaker Cables - 3m pair
Condition: 9/10.  Item is in near mint condition. Comes with the original box.
Price: RM1850 or swap/topup
Contact: 012-3816611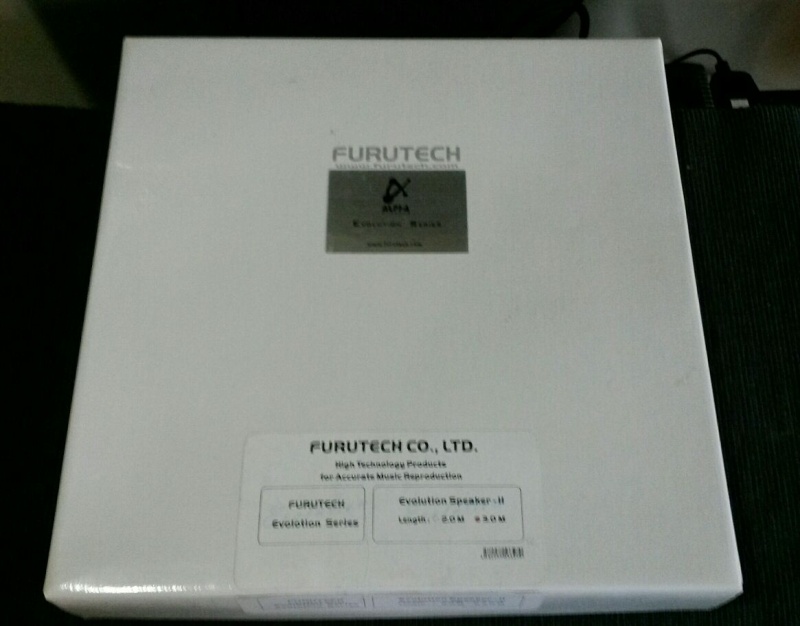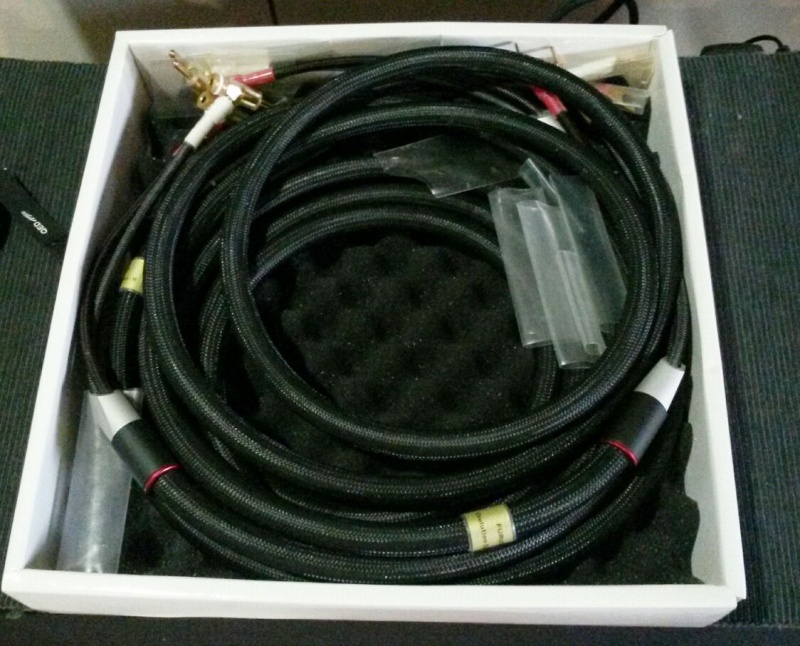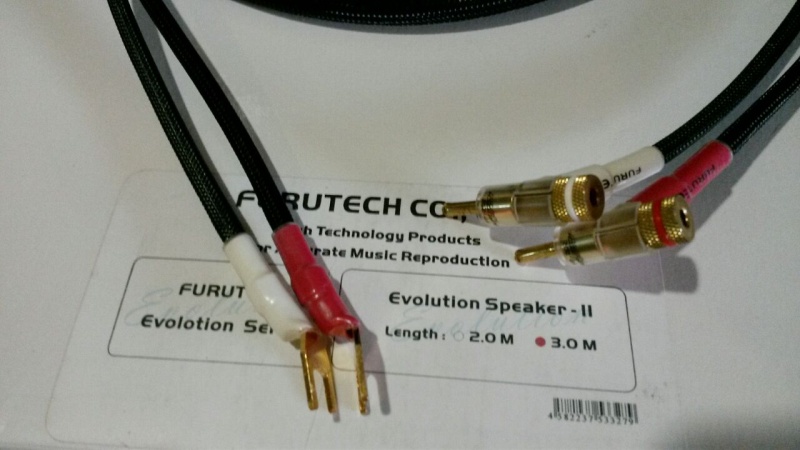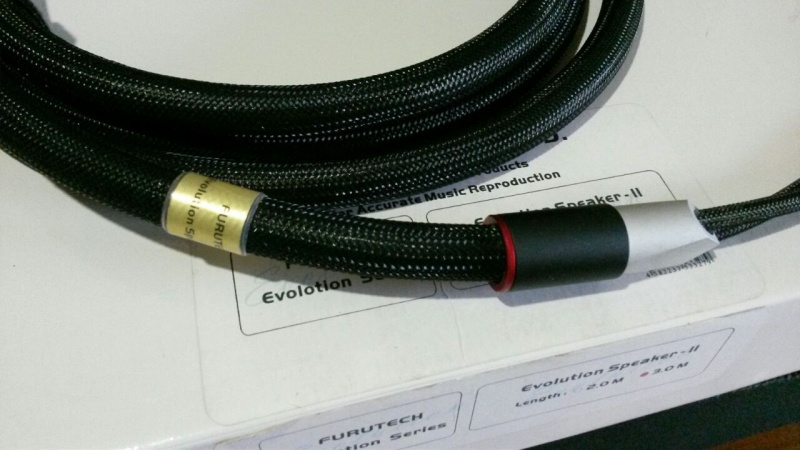 Websites:
http://www.furutech.com/2013/01/30/2266/
https://www.thecableco.com/Product/Evolution-II-10226
http://www.positive-feedback.com/Issue45/furutech.htm
2010 VGP (visual Grand Prix) Gold Award speaker cable.

As well as keep the thing stable contacts to upgrade the cable branching point to new development cover, significantly reduce the electromagnetic vibration by the adoption of special metal with the damping characteristics to the cable clamp portion. It will demonstrate the effect on sound quality improvement.

Adopt Furutekku of high-end grade Y plug FP-218 (G) and the banana plug FP-202 (G).

Ke - Bull of insulation adopted a special polyethylene. We realized prevention of lowering the vibration of electrostatic capacity.

α- conductor: α- conductor OCC conductor, is what went μ- conductor or μ-OFC conductor each α-process treatment (ultra-low-temperature processing and special electromagnetic field processing).

Creator: α- conductor
Brand: FURUTECH (Furutekku)
Evolution Speaker ll 
Audio-grade speaker cable 

[*]Features:
[*]Beautifully engineered speaker cables featuring α (Alpha) μ-OFC Conductors around a center PE core to minimize transmission loss 
[*]Insulated with special formula polyethylene to reduce capacitance 
[*]Finished with High Performance FP-218 (G) Spade Connectors or FP-202 (G) Banana Connectors 
[*]FP-218 (G) Spade Connector: 24k gold-plated nonmagnetic pure-copper α (Alpha) conductor 
[*]FP-202 (G) Banana Connector: 24k gold-plated non-magnetic eutectic cast copper alloy α (Alpha) conductor 
[*]Results in greater resolution, clarity, powerful dynamics, and an ultra-quiet soundstage in which music develops more fully without artificial upper-frequency "presence region" glare
[*]α (Alpha) Conductor Is Composed Of Fine μ-OFC Wire Strands Treated With Furutech's α (Alpha) Cryogenic and Demagnetising Process
[*]Specifications:
[*]6 bundles 20-strand α (Alpha)μ–OFC Conductor ・ 0.18mm, 2.81mm diameter 
[*]Insulation: Special polyethylene (Red/White) 5.1mm diameter 
[*]Cable Lay: Two cores twisted together with cotton yarn 
[*]Sheath: RoHS Compliant flexible PVC (Dark Green) 13.5mm diameter 
[*]Jacket: Nylon yarn braid approx. 14.5mm
[*]Connectors FP-218 (G) spade at amplifiers end and FP-202(G) Banana at speakers end.
[*]More of my stuffs here:
https://carousell.com/raymondhifi/
Last edited by raymond88 on Thu Jun 09, 2016 12:29 am; edited 1 time in total
---
Permissions in this forum:
You
cannot
reply to topics in this forum