Hi,
I have the following item for sale. 
Bought this out of curiosity and it is severely underutilized, as I prefer to listen to my stereo setup.
Item:
Sonus Faber Pryma Headphones, in heavy gold colour (as advertised by Sonus Faber).
These headphones are made in Italy and the build quality is evident, luscious and elegant.
Specifications:
https://www.sonusfaber.com/en/products/pryma/
Reviews from the net:
https://www.soundstagexperience.com/index.php/equipment-menu/708-pryma-0-1-headphones
http://audiofi.net/2017/11/sonus-faber-pryma-01-headphones-wrapped-in-luxury/
https://www.stereolifemagazine.com/reviews/item/1134-sonus-faber-pryma
https://headfonics.com/2016/05/the-pryma-by-sonus-faber/
Items' condition:

Conservatively rated at 8.5/10 or above, with original packaging. Used only once for testing, otherwise mint.
Price:
RM
2300
2100
Dealing method:
Cash On Delivery.  
Dealing Location:
Kota Kemuning, Shah Alam, Selangor
Contact details:
0122077250. Please contact me only if you are agreeable to the price, and please include your contact details for me to reach out to you.
Pictures: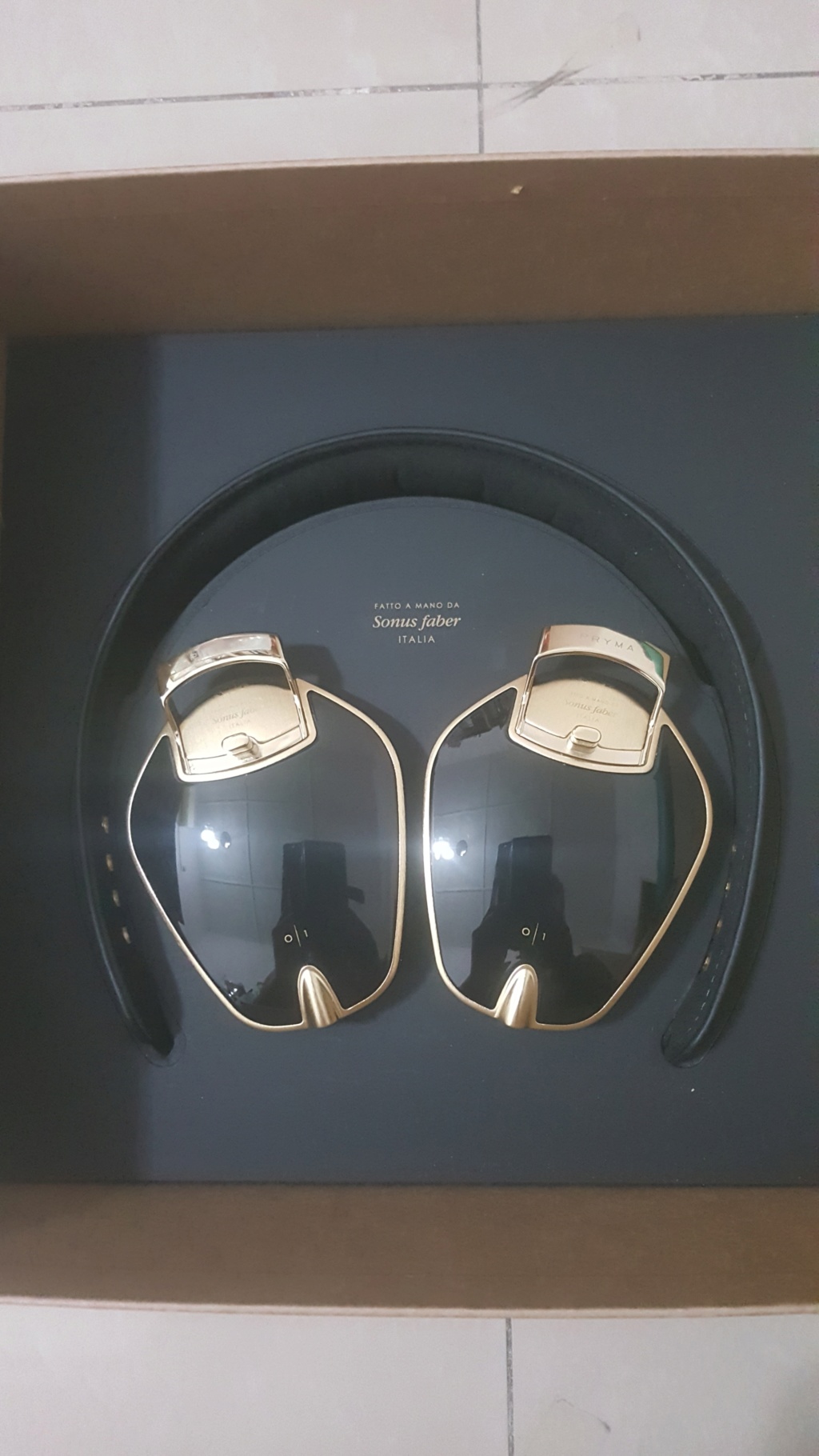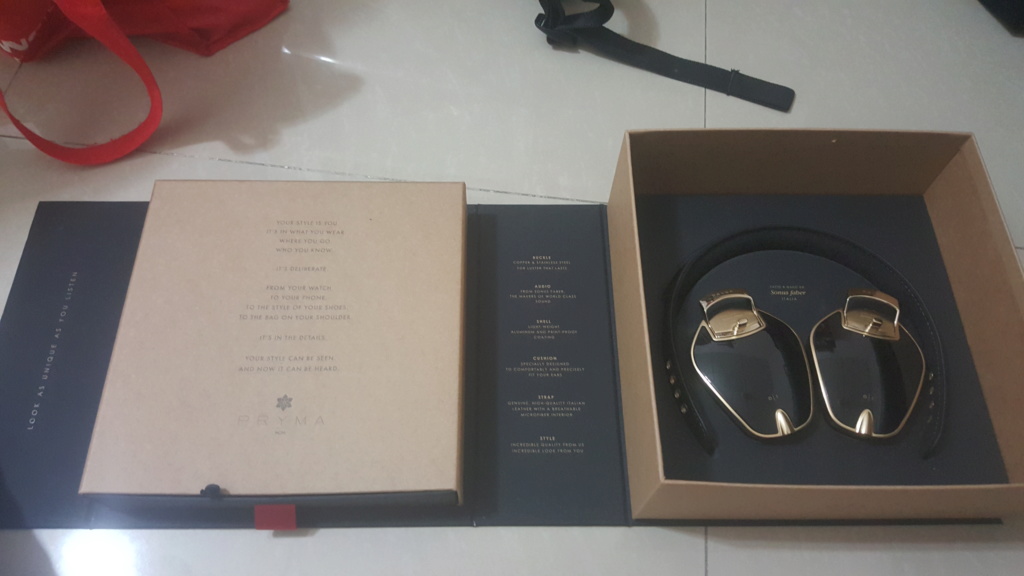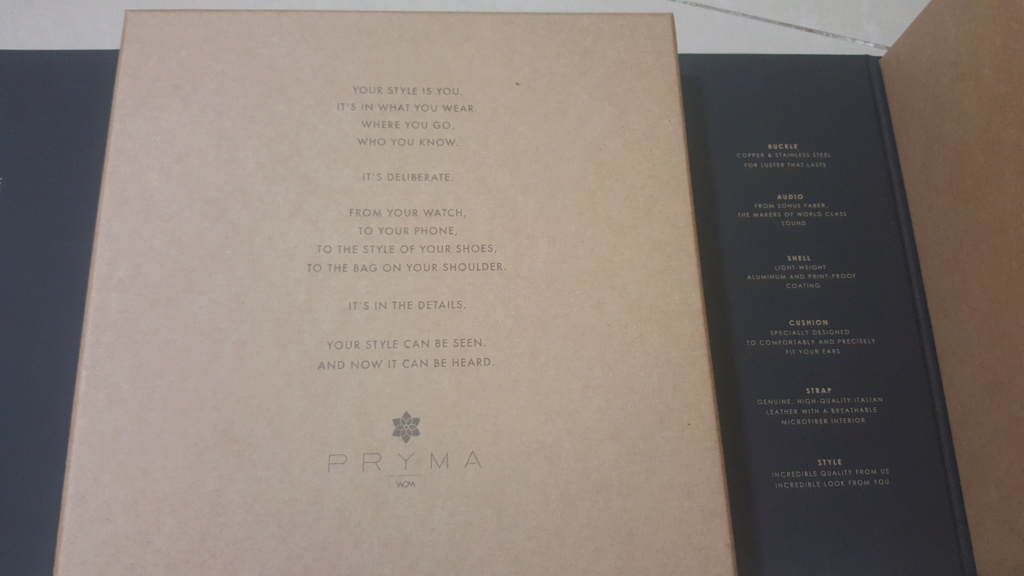 Thank you for viewing my post!
Last edited by gkt on Fri Jun 12, 2020 9:53 am; edited 4 times in total (Reason for editing : Price Edit)

gkt

Frequent Contributor





Number of posts

: 449


Age

: 44


Location

: Selangor


Registration date :

2013-11-15

Character sheet
Source(s): Densen B475, Goldmund Mimesis 12 DAC
Amplification: Clarity Audio Mono Pre and Power
Speakers: Acustik Lab Bolero Grande



gkt

Frequent Contributor





Number of posts

: 449


Age

: 44


Location

: Selangor


Registration date :

2013-11-15

Character sheet
Source(s): Densen B475, Goldmund Mimesis 12 DAC
Amplification: Clarity Audio Mono Pre and Power
Speakers: Acustik Lab Bolero Grande



gkt

Frequent Contributor





Number of posts

: 449


Age

: 44


Location

: Selangor


Registration date :

2013-11-15

Character sheet
Source(s): Densen B475, Goldmund Mimesis 12 DAC
Amplification: Clarity Audio Mono Pre and Power
Speakers: Acustik Lab Bolero Grande



gkt

Frequent Contributor





Number of posts

: 449


Age

: 44


Location

: Selangor


Registration date :

2013-11-15

Character sheet
Source(s): Densen B475, Goldmund Mimesis 12 DAC
Amplification: Clarity Audio Mono Pre and Power
Speakers: Acustik Lab Bolero Grande



gkt

Frequent Contributor





Number of posts

: 449


Age

: 44


Location

: Selangor


Registration date :

2013-11-15

Character sheet
Source(s): Densen B475, Goldmund Mimesis 12 DAC
Amplification: Clarity Audio Mono Pre and Power
Speakers: Acustik Lab Bolero Grande



gkt

Frequent Contributor





Number of posts

: 449


Age

: 44


Location

: Selangor


Registration date :

2013-11-15

Character sheet
Source(s): Densen B475, Goldmund Mimesis 12 DAC
Amplification: Clarity Audio Mono Pre and Power
Speakers: Acustik Lab Bolero Grande



gkt

Frequent Contributor





Number of posts

: 449


Age

: 44


Location

: Selangor


Registration date :

2013-11-15

Character sheet
Source(s): Densen B475, Goldmund Mimesis 12 DAC
Amplification: Clarity Audio Mono Pre and Power
Speakers: Acustik Lab Bolero Grande



gkt

Frequent Contributor





Number of posts

: 449


Age

: 44


Location

: Selangor


Registration date :

2013-11-15

Character sheet
Source(s): Densen B475, Goldmund Mimesis 12 DAC
Amplification: Clarity Audio Mono Pre and Power
Speakers: Acustik Lab Bolero Grande



gkt

Frequent Contributor





Number of posts

: 449


Age

: 44


Location

: Selangor


Registration date :

2013-11-15

Character sheet
Source(s): Densen B475, Goldmund Mimesis 12 DAC
Amplification: Clarity Audio Mono Pre and Power
Speakers: Acustik Lab Bolero Grande



gkt

Frequent Contributor





Number of posts

: 449


Age

: 44


Location

: Selangor


Registration date :

2013-11-15

Character sheet
Source(s): Densen B475, Goldmund Mimesis 12 DAC
Amplification: Clarity Audio Mono Pre and Power
Speakers: Acustik Lab Bolero Grande



gkt

Frequent Contributor





Number of posts

: 449


Age

: 44


Location

: Selangor


Registration date :

2013-11-15

Character sheet
Source(s): Densen B475, Goldmund Mimesis 12 DAC
Amplification: Clarity Audio Mono Pre and Power
Speakers: Acustik Lab Bolero Grande


---
Permissions in this forum:
You
cannot
reply to topics in this forum