Primare A30.7 Power Amplifier
Audiophile Topology The A30.7 houses seven discrete UFPD amplifiers in a heavy gauge alloy steel chassis, which provides strength, rigidity and insulation, while being effective at reducing vibrations from external sources. Each channel incorporates unbalanced (RCA) and balanced (XLR) inputs, as well as high quality gold plated speaker terminals, trigger and RS232 control inputs.
About UFPD Unlike traditional Class D amplifiers, UFPD supplies high power output with low distortion across the entire audio frequency band and is able to drive any speaker with control and accuracy. It keeps its performance during dynamic changes in speaker impedance by sensing their affect on the amplifier and compensating with a precise amount of feedback. This is quite easy to achieve in conventional linear 'continuous signal' amplifiers, but much more difficult in 'noncontinuous' high speed switching amplifiers. This is why UFPD is considered to be a breakthrough in amplifier technology. It offers the advantages of Class D design: compact size, cool-running and high efficiency, but is also capable of truly audiophile standards of performance.
The Primare A30.7 is a seven channel power amplifier using our own Ultra-Fast Power Device (UFPD) technology. It is designed to provide high power output with very low distortion for Primare's SP32 audiophile preamp/processor and all other multi-channel audio processors. UFPD's instantaneous rise time and wideband response result in a naturally fast, clean and agile sound over a much wider frequency range. Ecologically the A30.7 is far superior to conventional Class A/B designs being extremely efficient without generating excessive heat.
Product specification A30.7
Output power 7x 150W / 8 Ω all channels driven
 Inputs 7x RCA / 7x XLR switchable, RS232, trigger (12V)
Input impedance RCA 15 kΩ XLR 3.7 kΩ
Output Impedance 0.3 Ω at 1kHz Gain 26dB
Frequency response 20Hz - 20kHz, -0.1dB Signal to Noise 20Hz - 20kHz unweighted 94 dB THD + N < 0,009% (1kHz, 100W, 8 Ω)
 Power consumption Standby: 0.3W Idle: 48W
Dimensions (wxdxh) 430 x 397 x 142mm
Weight 13 kg
CONDITION : 8.5 / 10 (No original box)PRICE : RM 7,500.00 (Open for negotiation), (No Swap or Trade in)Interested Kindly WhatsApp Message only at +6016 4554 333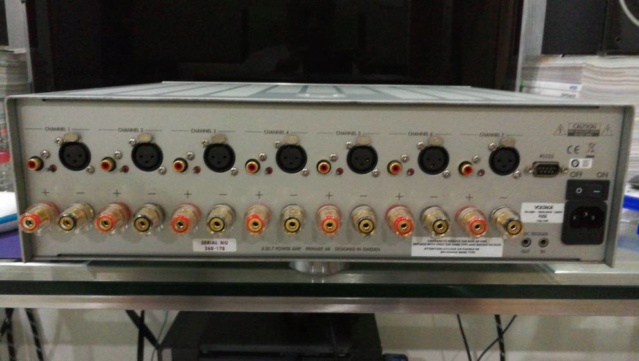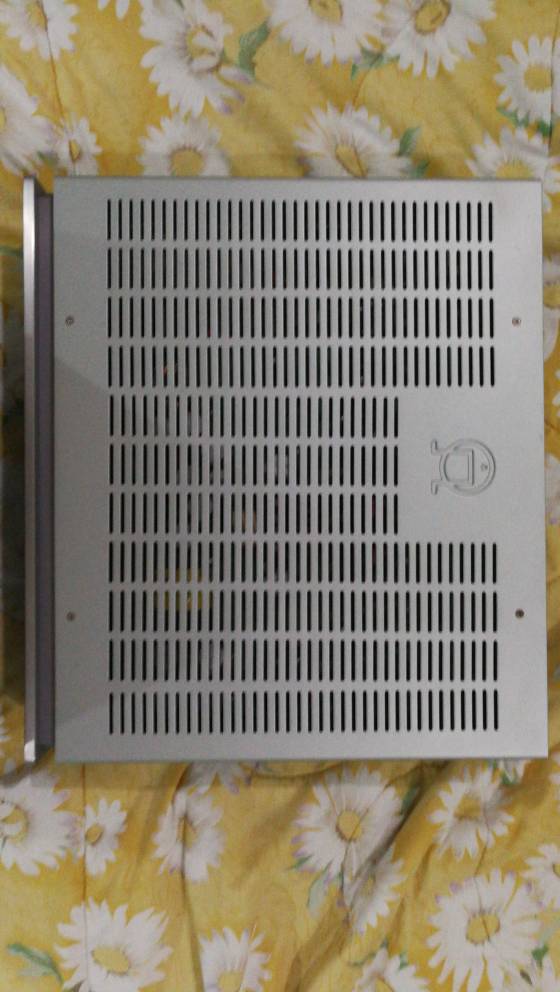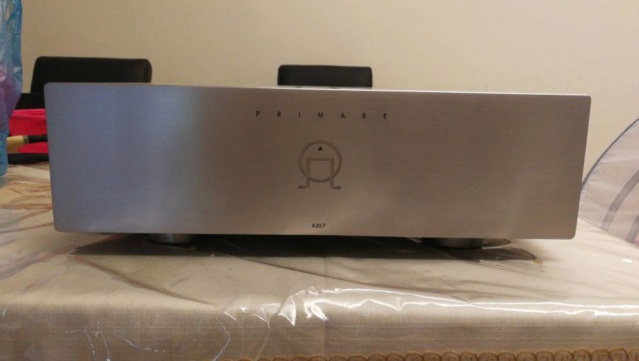 useditem123

Dealer\Reseller\Trader\Service Provider





Number of posts

: 1328


Age

: 36


Location

: Pulau Pinang


Registration date :

2016-02-25




useditem123

Dealer\Reseller\Trader\Service Provider





Number of posts

: 1328


Age

: 36


Location

: Pulau Pinang


Registration date :

2016-02-25




useditem123

Dealer\Reseller\Trader\Service Provider





Number of posts

: 1328


Age

: 36


Location

: Pulau Pinang


Registration date :

2016-02-25




useditem123

Dealer\Reseller\Trader\Service Provider





Number of posts

: 1328


Age

: 36


Location

: Pulau Pinang


Registration date :

2016-02-25




useditem123

Dealer\Reseller\Trader\Service Provider





Number of posts

: 1328


Age

: 36


Location

: Pulau Pinang


Registration date :

2016-02-25




useditem123

Dealer\Reseller\Trader\Service Provider





Number of posts

: 1328


Age

: 36


Location

: Pulau Pinang


Registration date :

2016-02-25




useditem123

Dealer\Reseller\Trader\Service Provider





Number of posts

: 1328


Age

: 36


Location

: Pulau Pinang


Registration date :

2016-02-25




useditem123

Dealer\Reseller\Trader\Service Provider





Number of posts

: 1328


Age

: 36


Location

: Pulau Pinang


Registration date :

2016-02-25




useditem123

Dealer\Reseller\Trader\Service Provider





Number of posts

: 1328


Age

: 36


Location

: Pulau Pinang


Registration date :

2016-02-25




useditem123

Dealer\Reseller\Trader\Service Provider





Number of posts

: 1328


Age

: 36


Location

: Pulau Pinang


Registration date :

2016-02-25




useditem123

Dealer\Reseller\Trader\Service Provider





Number of posts

: 1328


Age

: 36


Location

: Pulau Pinang


Registration date :

2016-02-25




useditem123

Dealer\Reseller\Trader\Service Provider





Number of posts

: 1328


Age

: 36


Location

: Pulau Pinang


Registration date :

2016-02-25



---
Permissions in this forum:
You
cannot
reply to topics in this forum