Hisoundaudio AMP3-Pro.2 Hi-Fi MP3 Player
Specification :
Earphone amplifier grade: Grade A (class A) circuit design.
Amplifier type: Built-in individual earphone amplifier
Sound process: Built in Hisound audio processing module.
Memory capacity: 2 G expanding SD card slot.
Card Compatibility: Mini SD, Micro SD, SDHC, Mini TFT,
Maximum compatible capacity of the Memory cards: 16G.  Radio: Hi-Fi FM (Radio Frequency).
Battery capacity: 1800Ma rechargeable Li-ion battery
Battery continually playing time:> 100hours (volume set at 8 degree)
Proprietary Pover saving technology: EMA Techonology (Energy Management and Admeasurement Technology)
Battery type: detachable switch connection, Li-iron rechargeable
Compatible formats : MP3, WMA, WAV,FLAC,
Audio-in port for external sound sources.
Parts grade: hand pick high end special audio parts
Screen: 1 inch OLED
Color available: Brushed Silver an black
UI Operation: Mechanical key button operation (one-hand and blind operation capability)
USB type: mini USB 2.0
Dimension : 74.5 LX 40 WX 20 H (MM)
Weight : 100G
Unique features introduction:
 AMP3
 1, integrated hi fi earphone amplifier,
 2, External amplifier output.
 3, Super long battery playing time (100hours)
 4, Hi Fi radio
 5, Visible OLED.
Condition :headphone connector is faulty..headphone jack need to be press full to get the sound out,sometimes there is Echo if it is not fixed properly
Review :
https://penonaudio.com/hisoundaudio-amp3-m.html
Reason for sale-Extra set-already upgraded to Hisound Studio 6
Price-RM200 (Included with 16GB Micro-SD Card,No earphone available)
Raj-0126657671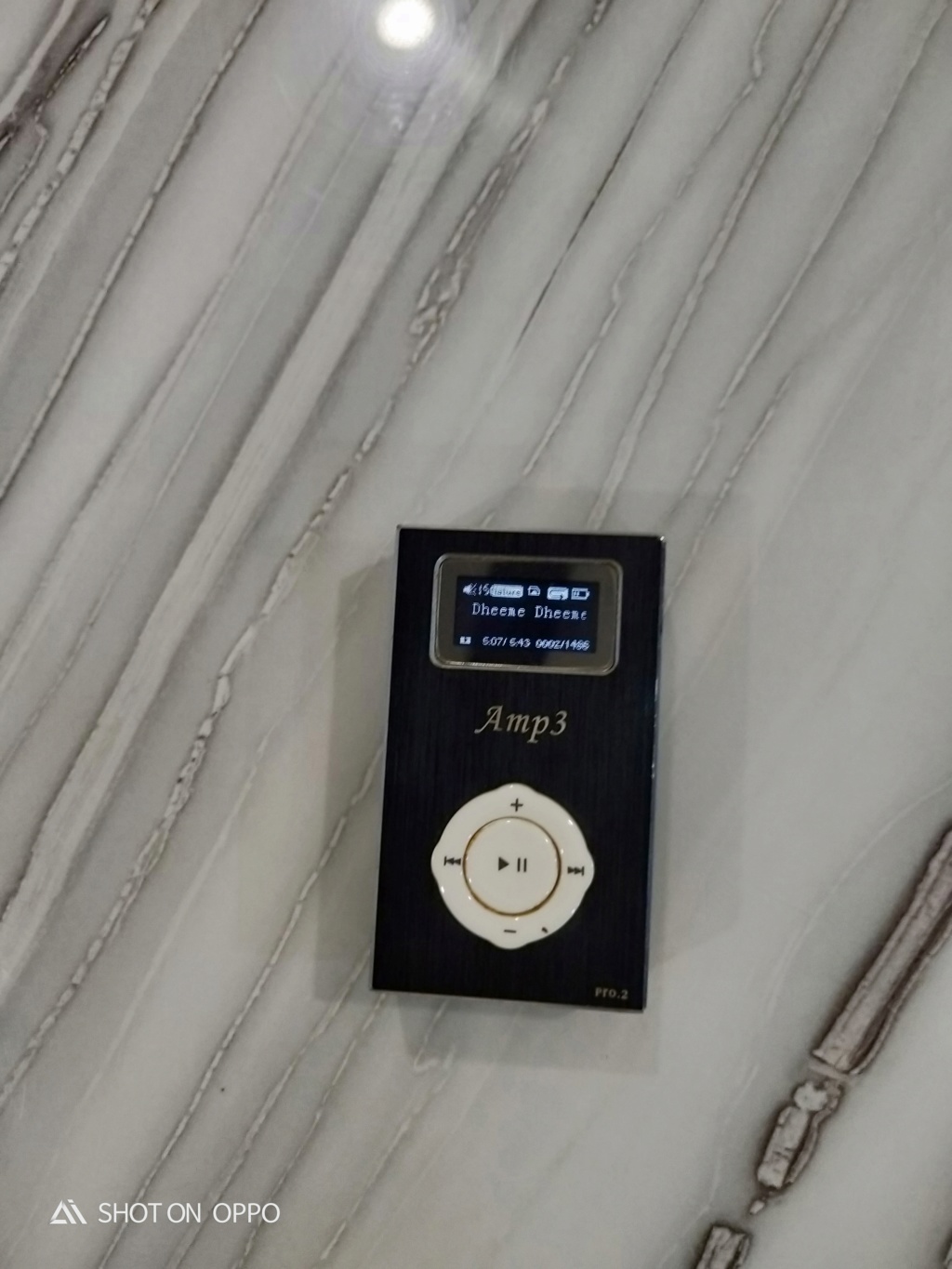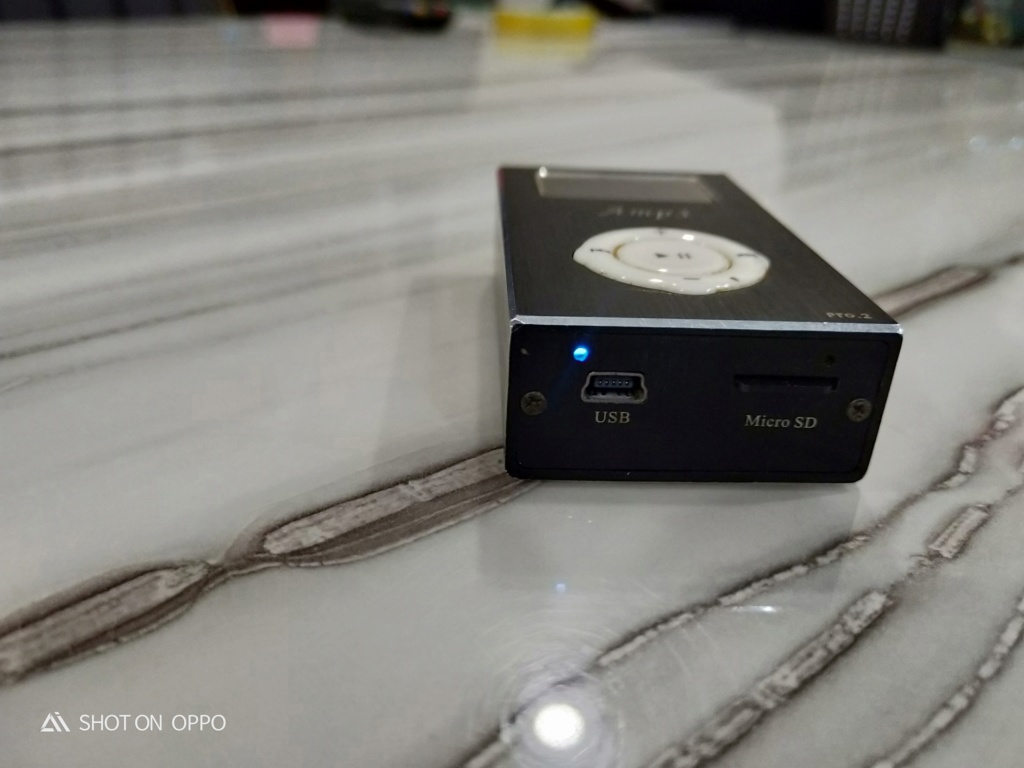 Last edited by rasenthiran on Fri Oct 09, 2020 7:04 pm; edited 2 times in total

rasenthiran

Frequent Contributor





Number of posts

: 2236


Age

: 40


Location

: petaling jaya


Registration date :

2009-03-04

Character sheet
Source(s): Parasound Zdac/Marantz Cd 63 KI/Sony X505ES/Hisound Studio S6
Amplification: Exposure Super 10/Sansui AU 777 / AU-7900/ AU-719/Yamaha RXV-863 Receiver
Speakers: B&W 601 S3/Elac 1070/Monitor Audio Studio 2/TDL Near Field Monitor



rasenthiran

Frequent Contributor





Number of posts

: 2236


Age

: 40


Location

: petaling jaya


Registration date :

2009-03-04

Character sheet
Source(s): Parasound Zdac/Marantz Cd 63 KI/Sony X505ES/Hisound Studio S6
Amplification: Exposure Super 10/Sansui AU 777 / AU-7900/ AU-719/Yamaha RXV-863 Receiver
Speakers: B&W 601 S3/Elac 1070/Monitor Audio Studio 2/TDL Near Field Monitor



rasenthiran

Frequent Contributor





Number of posts

: 2236


Age

: 40


Location

: petaling jaya


Registration date :

2009-03-04

Character sheet
Source(s): Parasound Zdac/Marantz Cd 63 KI/Sony X505ES/Hisound Studio S6
Amplification: Exposure Super 10/Sansui AU 777 / AU-7900/ AU-719/Yamaha RXV-863 Receiver
Speakers: B&W 601 S3/Elac 1070/Monitor Audio Studio 2/TDL Near Field Monitor



rasenthiran

Frequent Contributor





Number of posts

: 2236


Age

: 40


Location

: petaling jaya


Registration date :

2009-03-04

Character sheet
Source(s): Parasound Zdac/Marantz Cd 63 KI/Sony X505ES/Hisound Studio S6
Amplification: Exposure Super 10/Sansui AU 777 / AU-7900/ AU-719/Yamaha RXV-863 Receiver
Speakers: B&W 601 S3/Elac 1070/Monitor Audio Studio 2/TDL Near Field Monitor



rasenthiran

Frequent Contributor





Number of posts

: 2236


Age

: 40


Location

: petaling jaya


Registration date :

2009-03-04

Character sheet
Source(s): Parasound Zdac/Marantz Cd 63 KI/Sony X505ES/Hisound Studio S6
Amplification: Exposure Super 10/Sansui AU 777 / AU-7900/ AU-719/Yamaha RXV-863 Receiver
Speakers: B&W 601 S3/Elac 1070/Monitor Audio Studio 2/TDL Near Field Monitor



rasenthiran

Frequent Contributor





Number of posts

: 2236


Age

: 40


Location

: petaling jaya


Registration date :

2009-03-04

Character sheet
Source(s): Parasound Zdac/Marantz Cd 63 KI/Sony X505ES/Hisound Studio S6
Amplification: Exposure Super 10/Sansui AU 777 / AU-7900/ AU-719/Yamaha RXV-863 Receiver
Speakers: B&W 601 S3/Elac 1070/Monitor Audio Studio 2/TDL Near Field Monitor



rasenthiran

Frequent Contributor





Number of posts

: 2236


Age

: 40


Location

: petaling jaya


Registration date :

2009-03-04

Character sheet
Source(s): Parasound Zdac/Marantz Cd 63 KI/Sony X505ES/Hisound Studio S6
Amplification: Exposure Super 10/Sansui AU 777 / AU-7900/ AU-719/Yamaha RXV-863 Receiver
Speakers: B&W 601 S3/Elac 1070/Monitor Audio Studio 2/TDL Near Field Monitor



rasenthiran

Frequent Contributor





Number of posts

: 2236


Age

: 40


Location

: petaling jaya


Registration date :

2009-03-04

Character sheet
Source(s): Parasound Zdac/Marantz Cd 63 KI/Sony X505ES/Hisound Studio S6
Amplification: Exposure Super 10/Sansui AU 777 / AU-7900/ AU-719/Yamaha RXV-863 Receiver
Speakers: B&W 601 S3/Elac 1070/Monitor Audio Studio 2/TDL Near Field Monitor



rasenthiran

Frequent Contributor





Number of posts

: 2236


Age

: 40


Location

: petaling jaya


Registration date :

2009-03-04

Character sheet
Source(s): Parasound Zdac/Marantz Cd 63 KI/Sony X505ES/Hisound Studio S6
Amplification: Exposure Super 10/Sansui AU 777 / AU-7900/ AU-719/Yamaha RXV-863 Receiver
Speakers: B&W 601 S3/Elac 1070/Monitor Audio Studio 2/TDL Near Field Monitor



rasenthiran

Frequent Contributor





Number of posts

: 2236


Age

: 40


Location

: petaling jaya


Registration date :

2009-03-04

Character sheet
Source(s): Parasound Zdac/Marantz Cd 63 KI/Sony X505ES/Hisound Studio S6
Amplification: Exposure Super 10/Sansui AU 777 / AU-7900/ AU-719/Yamaha RXV-863 Receiver
Speakers: B&W 601 S3/Elac 1070/Monitor Audio Studio 2/TDL Near Field Monitor



rasenthiran

Frequent Contributor





Number of posts

: 2236


Age

: 40


Location

: petaling jaya


Registration date :

2009-03-04

Character sheet
Source(s): Parasound Zdac/Marantz Cd 63 KI/Sony X505ES/Hisound Studio S6
Amplification: Exposure Super 10/Sansui AU 777 / AU-7900/ AU-719/Yamaha RXV-863 Receiver
Speakers: B&W 601 S3/Elac 1070/Monitor Audio Studio 2/TDL Near Field Monitor


---
Permissions in this forum:
You
cannot
reply to topics in this forum