Item: Bel Canto e.One DAC 2.5 with remote control
Condition: 8.5/10. Item is in very new condition. Still under warranty till end July 2019. Comes with Original Owner's Manual, Brand-New/Unused Remote & Powercord
The DAC2.5 have Wide dynamics, detailed, smooth, sweet and full sound.
Price:
RM4500
RM4200
or swap/topup
Contact: 012-3816611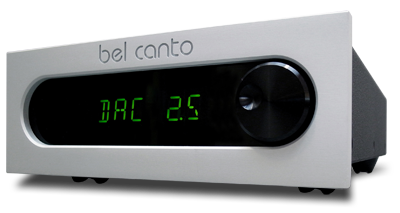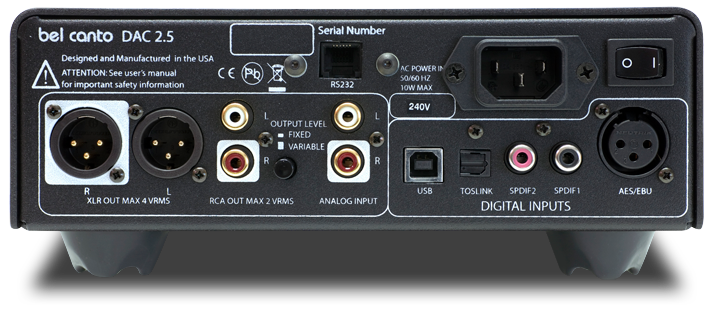 The Bel Canto DAC 2.5 is an incredibly versatile music making machine. By virtue of its stereo analog RCA input, the 2.5 can be used as an analog preamp. It has a 24-bit digital volume control and a slew of connection options. In addition to the on-board USB, a multitude of 24-bit/192kHz capable inputs—Toslink, AES/EBU, S/PDIF—share the rear panel with XLR and RCA analog outputs. There is also a 1/4" front mounted Headphone jack for the dedicated headphone amp. I used them all with the exception of the Toslink input and XLR output. All input selections and DAC functions are displayed on the front LED panel and accessed from the very cool front mounted push/turn control "wheel" or the included remote control.
DAC 2.5 has ALSO 24/192kHz ADC analog stereo input. Hook up any stereo analog source with RCA connectors and the Bel Canto will convert the analog signal to digital and upsample it to 24/192kHz with a 110dB dynamic range!
Specifications:
Analog 24/192 DAC Section:


Maximum Output: 4Vrms balanced XLR, 2Vrms RCA


Output Impedance: 200 ohms balanced XLR, 100 ohms RCA


Frequency Response: 20 Hz-20 KHz, +/- 0.5dB


THD+N: <0.0015%, 4Vrms balanced out, 1KHz


Output Noise: 3.3uVrms A-weighted 20Hz-20KHz


Dynamic Range: 122dB A-weighted 20Hz-20KHz


Analog 24/192 ADC Section:


Maximum Input: 2.5 Vrms RCA


Input Impedance: 12K ohms RCA


THD+N: 0.003%, 2.5Vrms in, 1KHz


Dynamic Range: 110dB, A-weighted 20Hz-20KHz


Headphone Section:


Maximum Output: 138mW


THD+N: 0.01% 35mW, 1KHz


Output Noise: 17uVrms, A-weighted 20Hz-20KHz


General:


Power Usage On: 7W


Power Usage Off: 0.0W


Power Requirement: 100-120VAC, 220-240VAC 50/60 Hz


Dimensions: 8.5" W x 12.5" D x 3.5" H (216 mm x 318 mm x 88 mm)


Weight: 14lbs. (6.5 kg)


The DAC2.5 converts your digital media into music for the most direct connection to your amplifier. The DAC2.5 provides full system control and is loaded with features including an analog input. This allows you to experience your music through the convenience of a single component, eliminating the need for a preamplifier.
The Bel Canto Dual-Differential DAC2.5 Control Center features an outstanding 122dB dynamic range and our proprietary low noise digital to analog convertor core. Including five 24/192 digital inputs, 24/96 USB input and a 24/192 ADC analog input, the DAC2.5 integrates and controls all of your audio sources including an analog input for a phono preamp or Home Theater Bypass. The front panel features a single multifunction control knob that selects inputs and controls volume level for both the main outs and ¼" front-panel headphone jack. The headphone jack is driven by a dedicated DAC/Amplifier circuit that optimizes its output and eliminates any compromises in the main signal path. The DAC2.5 also includes our new 8 character alpha-numeric display and the ability to control balance, absolute phase and to rename and disable unused inputs.
The foundation of the DAC2.5 is our jitter-eliminating Master Reference Ultra-Clock circuitry that ensures that jitter from any source is reduced below the audible threshold. The 24-bit digital volume control is completely transparent and accurate throughout the volume range. This precision continues with custom 0.1% audio grade resistors, class-A output circuitry and low noise power supply components. The heavy-gauge all-steel chassis design prevents mechanical resonance from compromising the audio signal quality.
The advanced internal LNS (Low Noise Supply) prevents power line noise from corrupting the signal using technology developed in the VBS1 external power supply. The DAC2.5 connects directly to the mains AC with a standard IEC connection.
Green, low-heat, efficient isolated power supplies and a finely-tuned analog output stage make possible Bel Canto's eco-friendly compact designs; Bel Canto music products are fine instruments that are musically satisfying, discrete and sleek to fit any room.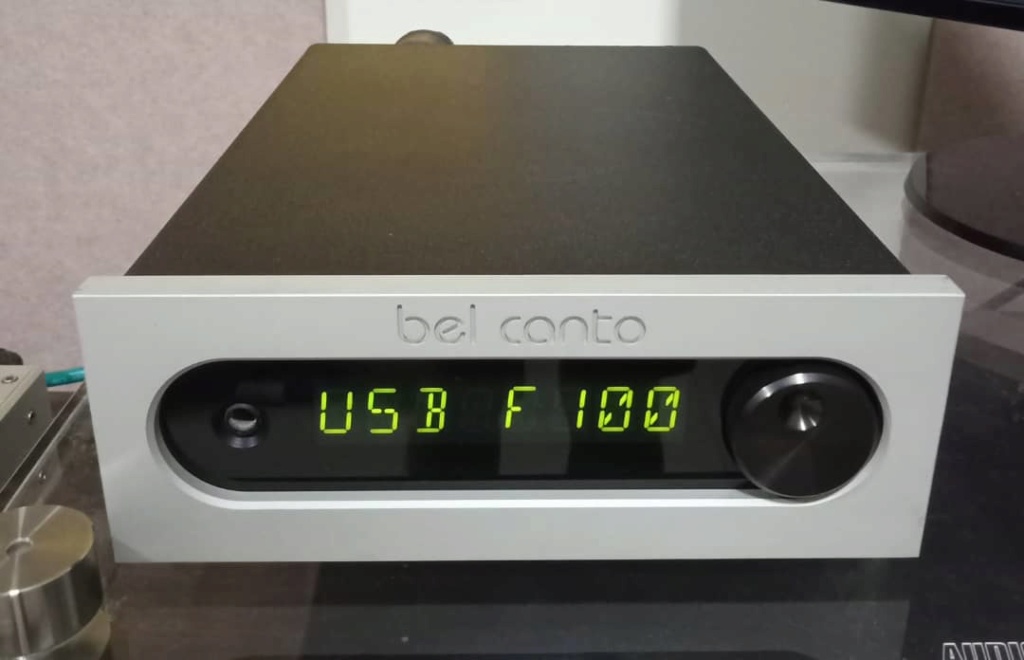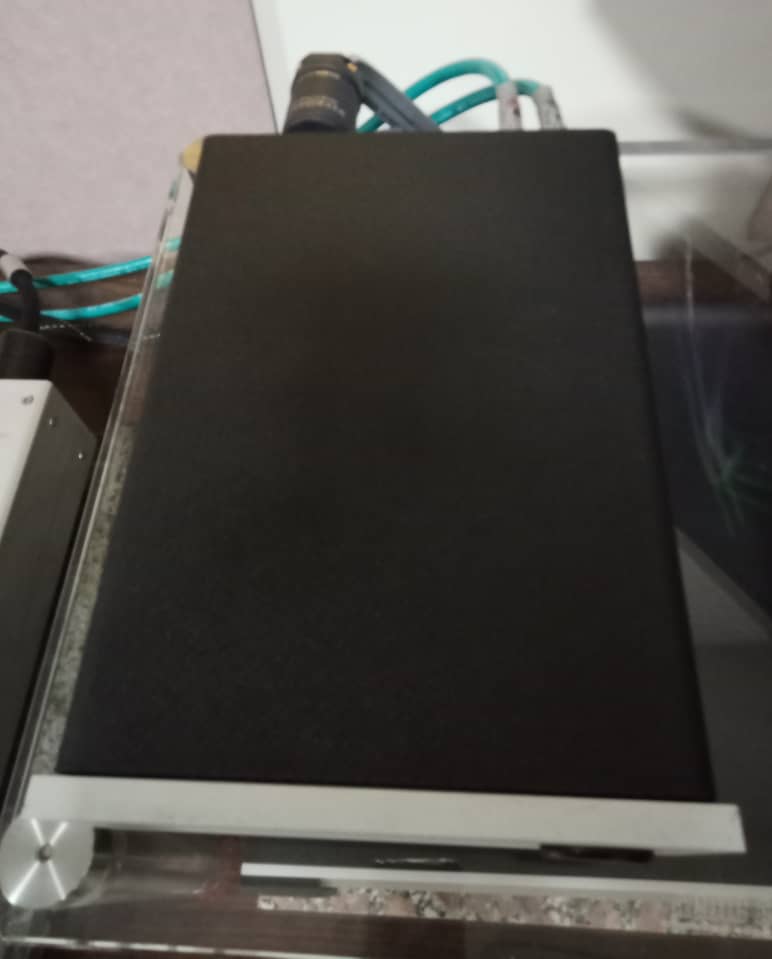 Websites:
https://www.soundstageaccess.com/index.php/component/content/article?id=247:bel
https://www.remusic.it/EN/Bel-Canto-DAC25-digital-processor-80784100
http://www.positive-feedback.com/Issue66/belcanto2.5.htm
http://www.audiophilia.com/reviews/2016/5/24/the-bel-canto-dac25-dac-controller
Thank you
Last edited by raymond88 on Tue Jul 16, 2019 2:50 am; edited 1 time in total
---
Permissions in this forum:
You
cannot
reply to topics in this forum