Item: ATC SCM20 SL Speakers 

Condition: 8/10. Item in excellent condition. This is the current model Super Linear with SEAS tweeters.

Price: sold

Contact: 012-3816611


Amazingly Lifelike Nearfield Speakers
You'll hear an amazing upgrade in the sound of your studio with the ATC SCM20SL speakers. ATC speakers are handmade in the U.K. using cutting-edge components and processes, and you'll immediately hear why they're considered among the finest reference speakers and monitors in the world. You'll find ATC speakers in the studios of George Massenburg, Chuck Ainlay, Nathaniel Kunkel, and many other world-renowned engineers. For a nearfield monitoring experience that sets a new standard for sonic accuracy and mixing precision, choose the ATC SMC20SL.
Hybrid design
The hybrid design incorporates a 150mm bass cone on to which is grafted a 75mm soft dome.
The magnet assembly utilises ATC's unique "SL" technology which greatly reduces distortion in moving coil drive units by a very significant 12-15dB (3rd harmonic). To minimise Time Domain Distortion both dome and cone are made from acoustically "dead" polyester wave material doped with ATC's own formulation.
Not only does the SCM20SL reproduce bass with remarkable articulation and authority, it also has outstanding mid-band clarity, incredible dynamic range, and awesome power handling.
Engineering the best speaker possible
Heavy science and engineering backs up every ATC product. These speakers aren't just cobbled together from parts that will work together. The ATC SCM20SL was thoroughly engineered to give you the best sound, response, and reproduction of your audio possible. You'll hear every change and every detail in your recordings. You'll hear the difference of truly engineered monitors with the ATC SCM20SL.
Proprietary speakers offer life-like playback
The ATC SCM20SL LF drivers are manufactured to exacting standards at their in-house facility. Hand-wound voice coils are made from flat oxygen-free copper wire and operate in a precision long magnetic gap. Specially designed magnet vents not only reduce air flow noise and heat, but increase power handling and reliability. These drivers are designed to give you a smooth and even frequency response. In short, the SCM20SL speaker is designed to perform and sound at the top of its class.
The legacy of ATC monitors
A young engineer named Billy Woodman spent his younger days working side by side with some of the best speaker engineers of his day. In 1974 Billy went on to found ATC, Acoustic Transducer Company, and began building amazing-sounding speakers. Today ATC hand builds speakers one at a time to ensure the utmost quality and best sound. Billy continues to invent new drivers, new speakers and new ideas, giving you the best monitors in the industry. How good are ATC monitors? Just ask producers and engineers like George Massenburg, Chuck Ainley and Doug Sax. You'll also find them in Abbey Road Studios, Sony Studios New York, Blackbird Studios. and many more. Grab a pair of ATC SCM20SL speakers and hear the difference they'll make in your studio.

Additional Information



Powered No

Speaker Enclosure Sealed

LF Driver Size 150 mm

Mid Driver Size 75 mm

HF Driver Size 25 mm

Frequency Range 60Hz - 20kHz

Digital Input none

Dimensions (W x D x H) 239 x 333 x 440 mm

Net Weight 22.7 kg

Gross Weight 24.7 kg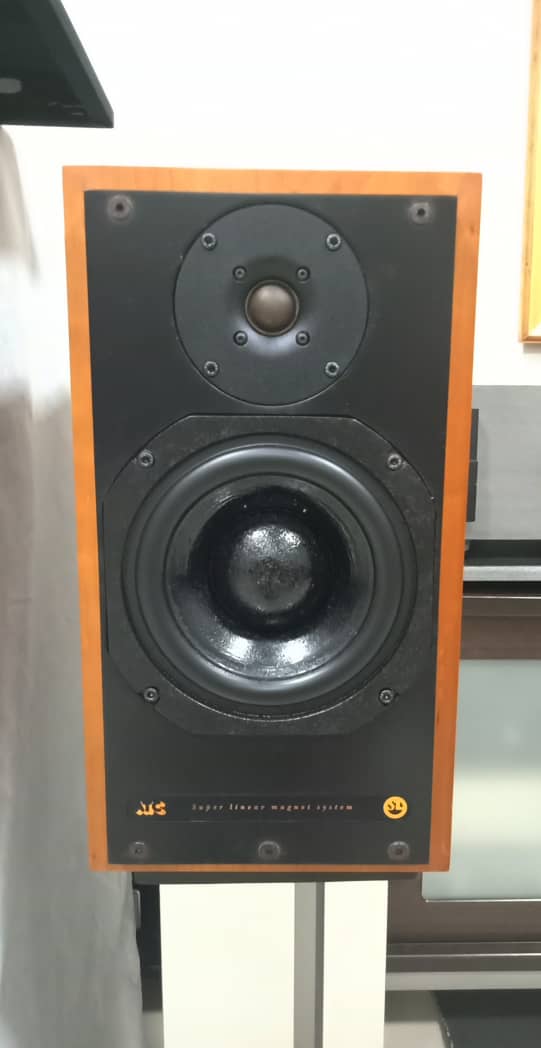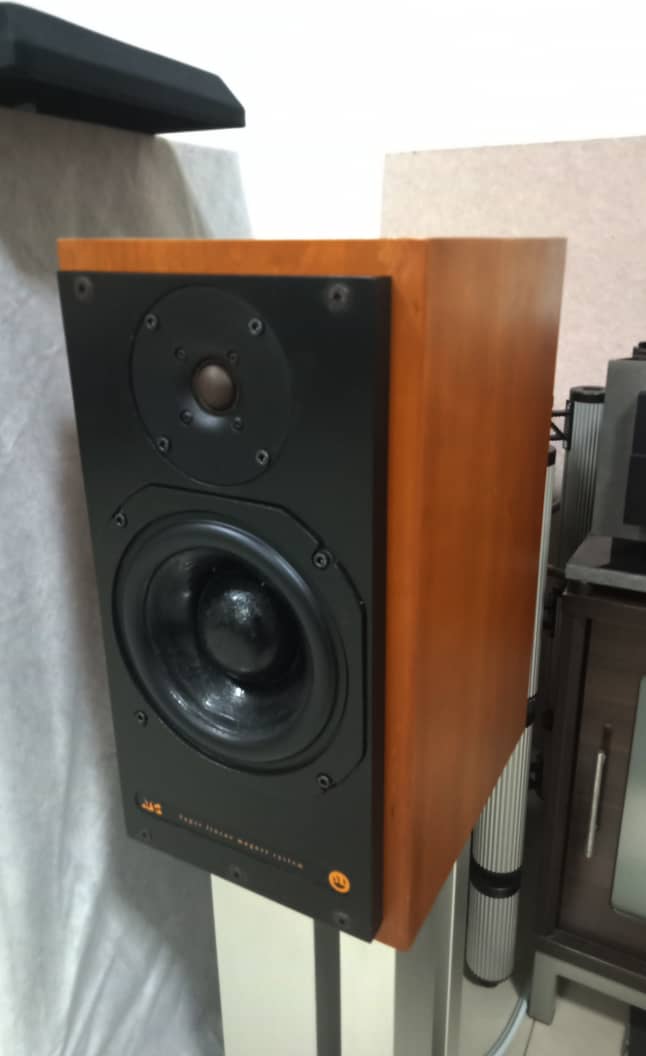 Websites:

https://soundria.com/atc-scm20-sl-rosewood.html

http://www.audioaffair.co.uk/atc-scm20-sl-speakers-pair#

https://www.markhennessy.co.uk/atc/

[url=http://www.audiostereo.ro/ATC reviews/atc_scm20sl_rev-audioht.co.kr.pdf][url=http://www.audiostereo.ro/ATC reviews/atc_scm20sl_rev-audioht.co.kr.pdf[/url]][url=http://www.audiostereo.ro/ATC reviews/atc_scm20sl_rev-audioht.co.kr.pdf[/url][/url]]http://www.audiostereo.ro/ATC%20reviews/atc_scm20sl_rev-audioht.co.kr.pdf[/url][/url][/url]

https://www.adverts.ie/home-audio/atc-scm-20-sl-speakers-with-stands/7259727



******************************
Item: ATC SIA2-150 Mk2 Integrated Amplifier - Current Model
Condition: 8.5/10. Item is in near MINT condition. Comes with original remote control, power cable and original box.
New price is RM25k
https://www.hiwaylaser.com/product/atc-sia2-150-integrated-amplifier/
Selling it for only: 
RM9500
RM8900
Contact: 012-3816611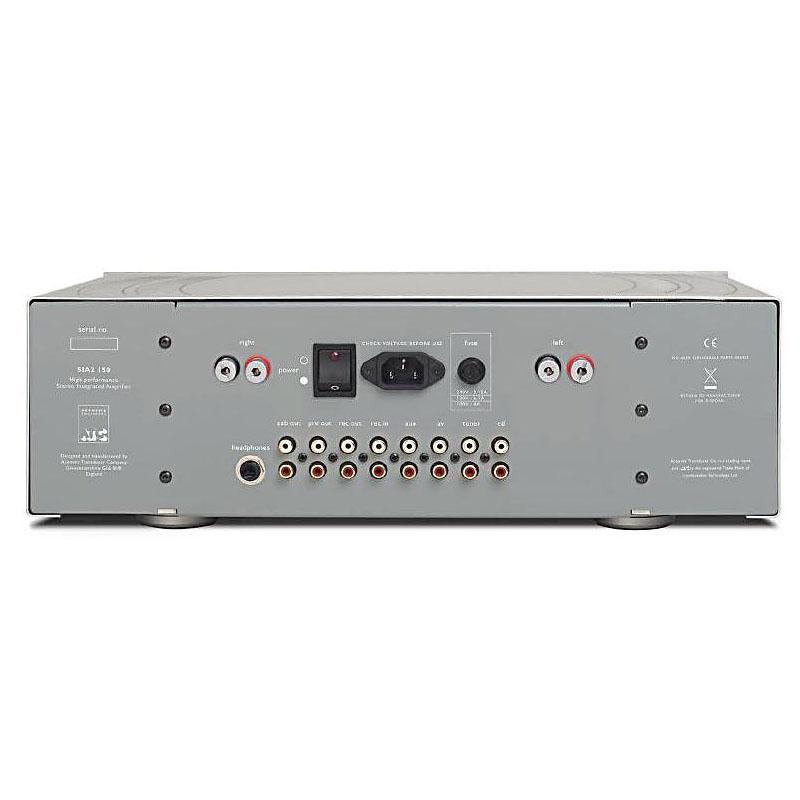 Product Description
ATC SIA2-150 MK2 is a high performance 150 Watt per channel Stereo Integrated Amplifier perfectly suited to driving ATC speakers or any other high-end speakers of your choice.
ATC Quality
ATC has an enviable heritage and a sterling reputation in designing and manufacturing no-compromise studio electronics including the power amplifiers included in all their Active monitors. Built on this experience, the SIA2-150 MK2 was designed as a powerhouse amplifier packing tremendous power with stunning detail and delicacy.
Sound Signature
The exemplary balance of features and power output in this hi-fi amplifier meets a broad and stringent set of requirements that is sure to impress both discerning audiophiles and music enthusiasts. It has a sound signature that is unwavering in midrange candour and fluidity. The extremely low distortion delivers solidity and precision of the stereo sound stage recreating the full presence of the recording.
Subtle & Tender
An exceptionally subtle and temperate performer, SIA2-150 carries across the poised serenity of recorded dynamics with sensitivity and inner detail by reducing distortion and non-linearities to levels well below audibility. The simple and direct signal path within the pre-amp stages preserves subtle low-level data and ensures that the whole pre/power amplifier combination remains neutral and free from colouration.
FET Power Amplifier
The output power of 150W is sufficient to reproduce well-recorded material from Rock, Pop, Classical or Jazz genres at realistic levels. As designers of the world's most sophisticated drive units, ATC has a unique insight of what's needed to accurately drive a genuine loudspeaker load. The grounded source FET power amplifier, which is also used in all ATC Active monitors, provides high current and damping to fully control any passive monitor.
Class AB Solid State
SIA2-150 is a Class AB solid-state amplifier offering a significant amount of warm Class A bias. It uses the same gain-reduction and protection circuits that ATC packs into its bi/tri-amp active speakers to prevent clipping at high output levels which can damage loudspeaker drivers.
Proudly Minimalistic
Proudly retro-looking and minimalist, the titanium-anodized aluminium front panel of the amp has only basic inputs, volume wheels along with a standby button. An easy-to-use remote control is included as standard meeting contemporary expectations.
Press Reviews
Press Reviews


'SIA2-150 is a multi-talented amp that works incredibly well across genres and can hold your attention for hours on end… Sturdy design, hugely emotive and convincing sound, sensational timing and dynamics.' (What Hi-Fi Magazine September 2008)

'We're constantly praising the natural, emotive tone of ATC's speakers and the SIA2-150 sounds like it has been cut from the same cloth. This amp allows for a wonderfully open soundstage through which detail can shine.' (What Hi-Fi Magazine September 2008)

'The amp displays great power, drive and determination as the track builds up. Not only are the edges of notes superbly defined, but there's great texture and feeling behind each one.' (What Hi-Fi Magazine September 2008)

'The ATC produces a spine-tingling connection between listener and music, not just with rock, but whatever your musical poison. ATC has set the bar extremely high with the sensational SIA2-150, and that's no mean feat.' (What Hi-Fi Magazine September 2008)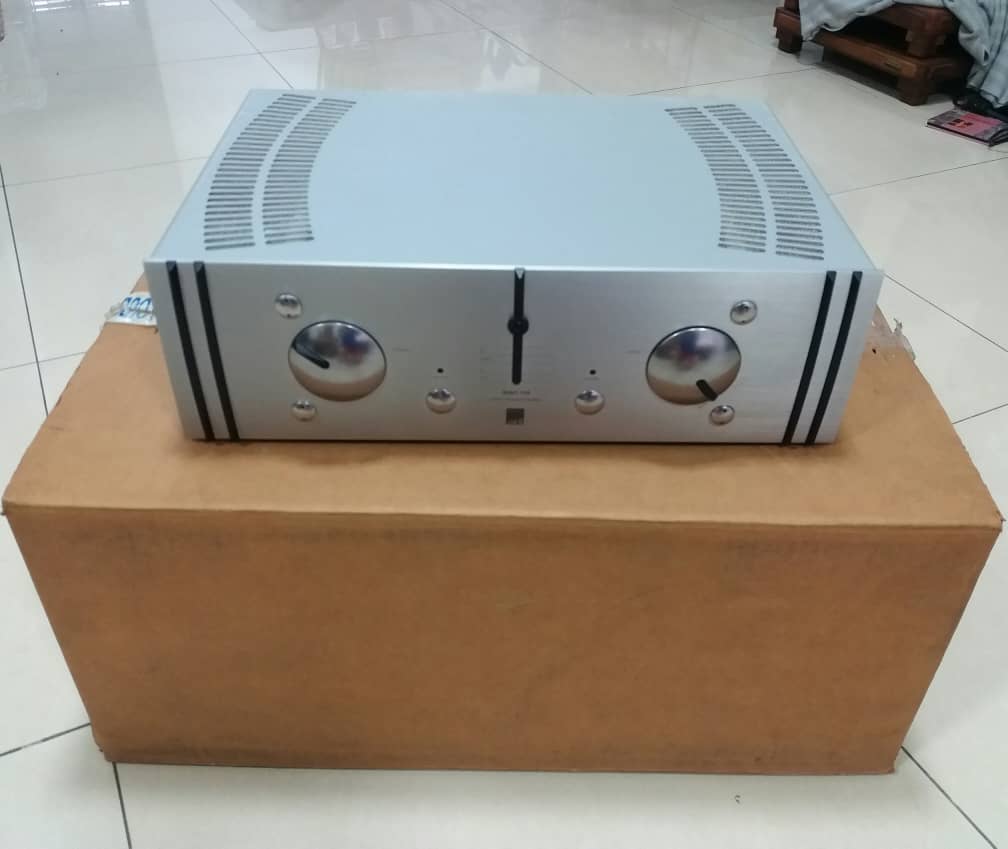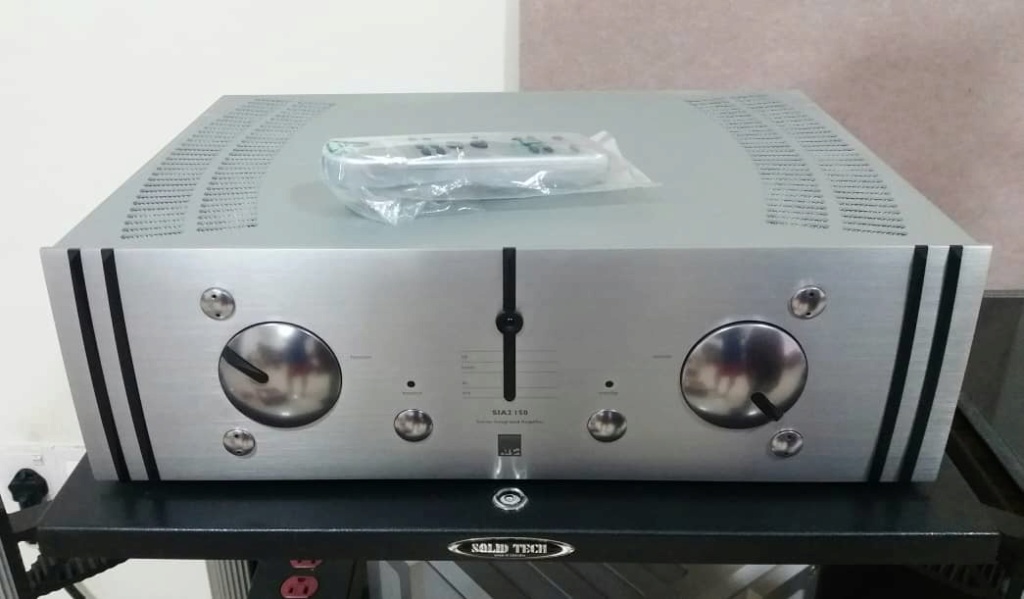 Website: 
https://www.hiwaylaser.com/product/atc-sia2-150-integrated-amplifier/
https://www.audioaffair.co.uk/atc-sia2-150-mkii-integrated-amplifier
http://www.audiostereo.ro/ATC_sia2150_main.html
https://www.techradar.com/sg/reviews/audio-visual/hi-fi-and-audio/amplifiers/atc-sia-2-150-478483/review
Last edited by raymond88 on Tue Sep 17, 2019 6:51 am; edited 2 times in total
---
Permissions in this forum:
You
cannot
reply to topics in this forum