Item: Furutech e-TP609 AC Power Distributor
Condition: 8.5/10. Item is in excellent working condition. Comes with original box, packaging, and accesories.
Price:
sold
Contact: 012-3816611
[size=33]Furutech e-TP609 AC Power Distributor[/size]
Many A/V enthusiasts go to great lengths to carefully set up major system components, but pay little attention to the source, the AC power. Furutech knows that each and every part of the chain is as important as the next, so maximum attention is lavished by Furutech on all aspects of AC power transfer. 
Meticulous build quality is a large part of the engineering equation. Furutech Pure Transmission quality turns a macro lens on every element of power and signal transfer applying optimized engineering solutions to well-known problems such as contact resistance, EMI and RFI rejection, grounding, and using the best materials and processes available.
Formula GC-303 
GC-303 is a special material Furutech bonds to the interior bottom-plate of the chassis that absorbs EMI (Electromagnetic Interference) generated by the internal fittings of the unit. The e-TP 609 uses no filtering besides Formula GC-303 so AC resistance is kept to a minimum, allowing a more resolving, powerful, dynamic, and colourful performance from your components.
Furutech's Patent-Pending Axial Locking System 
Furutech designed a special locking screw that anchors each duplex receptacle preventing oscillation and enhancing long-term stability. Further, a special 3M material isolates the duplex outlets from resonance. Total attention to detail: Each Axial Lock is torqued to perfection to work with the 3M resonance control material, with 4 spikes provided to mount the entire unit.
"Sometimes simpler solutions are better solutions—a notion that perhaps explains why Furutech's e-TP609 six-outlet power distribution module works so well. … The e-TP609 is not a "power conditioner," since it doesn't provide active, in-line power-purification/filtration circuitry of any kind. … a simple six-outlet power-distribution box that features a robust metal chassis, high-quality vibration-damped "Axial Locking" AC outlets, ultra-high-purity copper wiring, and passive noise filtration via strategically placed panels of an EMI-absorptive material called GC-303 (developed by 3M). … In practice, the e-TP609 yields a noticeable reduction in background noise and grunge, coupled with a smooth, organic sound that allows music's natural beauty to flow freely." 
Chris Martens- Issue 173 of The Absolute Sound25V IEC.
Specifications:



Beautifully-crafted special grade aluminum chassis





Effectively shields against RFI (Radio Frequency Interference)





Internal layer on bottom plate of Formula GC-303





Effectively shields against EMI (Electro Magnetic Interference)





Internal wiring: Furutech Alpha-22 conductor at 3.8 sq. mm (< 12 AWG)





Guarantees low electrical resistance





Pure Transmission FP-20A(R) High Performance Rhodium-Plated Receptacles





Each duplex separately "star-wired" to High Performance FI-09(R) IEC AC input





Separate conductor sets on each duplex





Rhodium-plated phosphor bronze, non-magnetic conductors for stable, long lasting, optimized power transfer





Furutech's Axial Locking System lowers receptacle resonance by a factor of 10





Features Axial Locking System





GC-303 EMI-Absorbent Internal Coating





Chassis CNC machined from solid block aluminum and equipped with mounting spikes





Available in 230V Schuko model (e-TP609E) or US model (e-TP609)





Input: 15A/1Furutech's Award-Winning Pure Transmission Build Quality





Rated: 15A/125V





Outputs: 6 Outlets "Starwired"





Dimensions (WxDxH): 266mm x 130mm x 56mm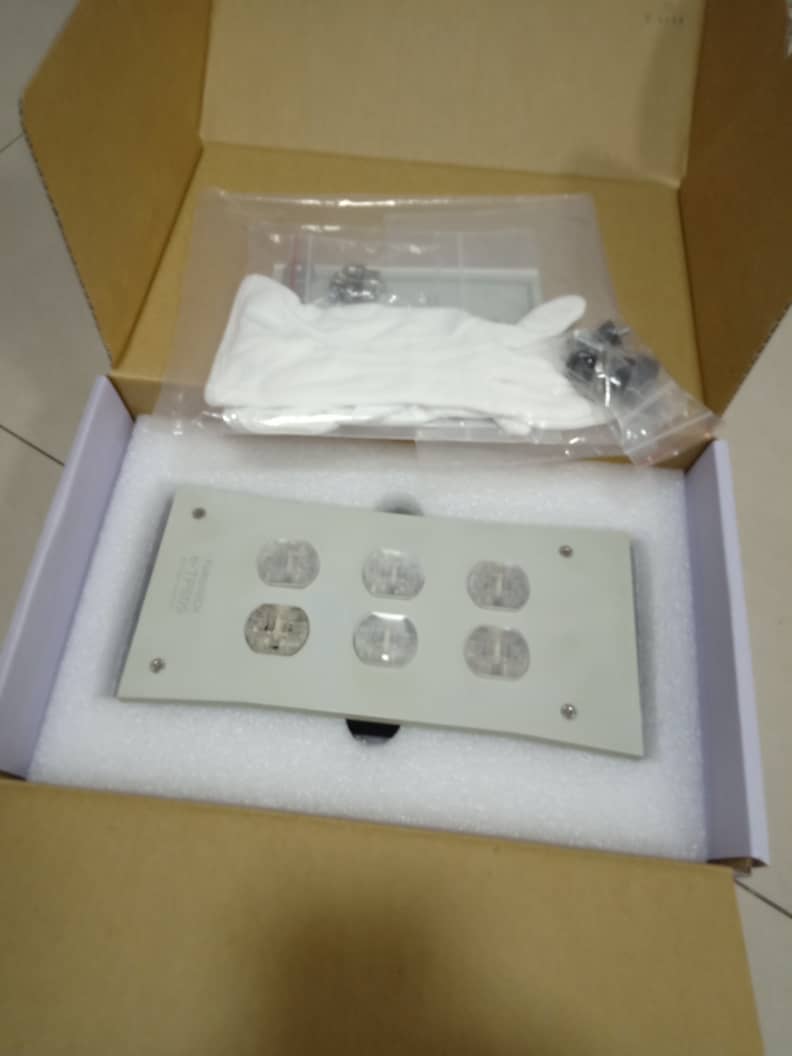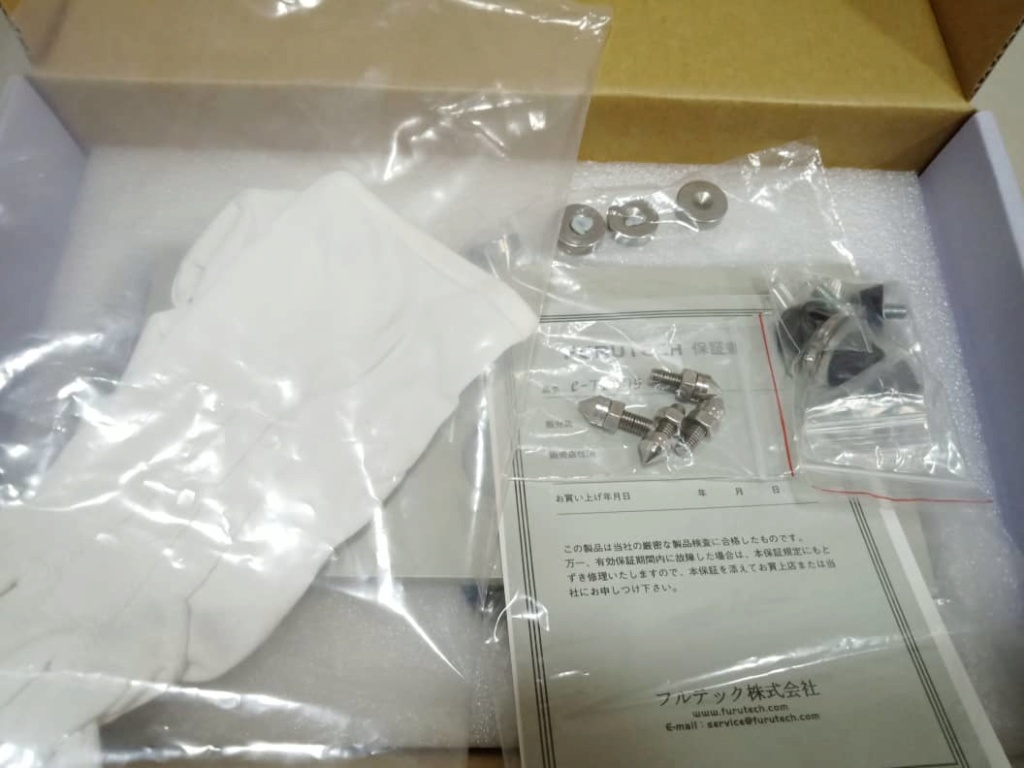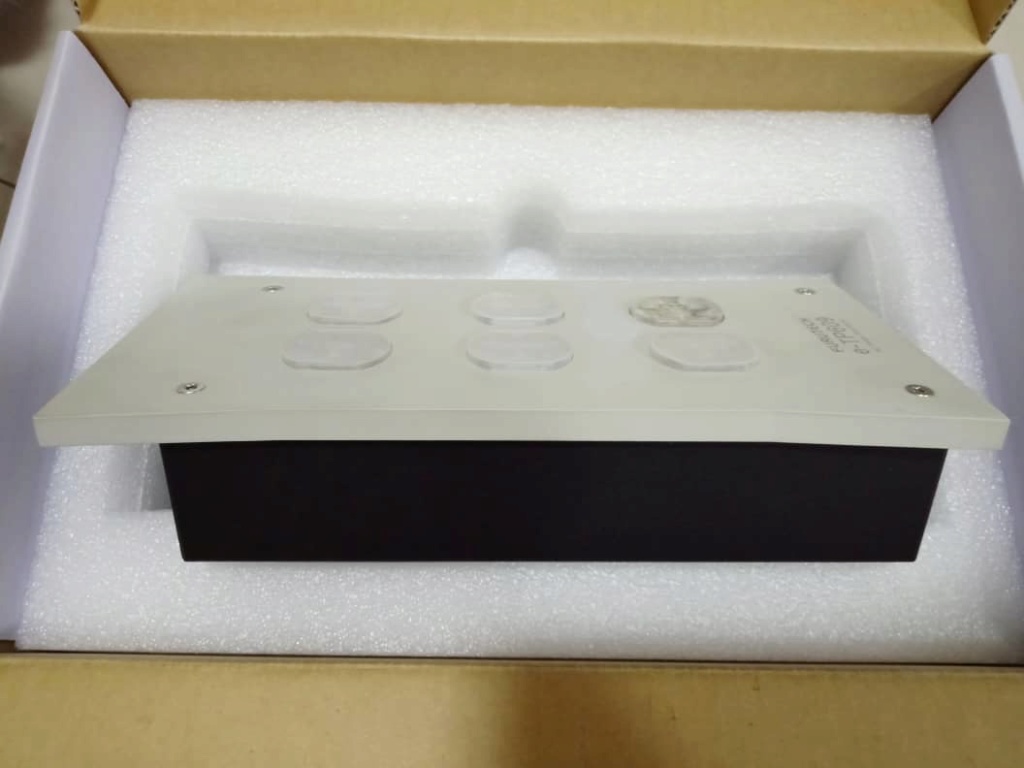 VIEW ALL MY OTHER STUFFS BY CLICKING BELOW:https://my.carousell.com/hifijunction/https://my.carousell.com/hifijunction/https://my.carousell.com/hifijunction/
Thank you
Last edited by raymond88 on Thu Sep 19, 2019 10:53 am; edited 3 times in total
---
Permissions in this forum:
You
cannot
reply to topics in this forum