Item: Bel Canto e.One CD3T CD Transport
Condition: 9/10. Item is in near MINT condition. Comes complete with remote control, manual, power cable, original box and packaging. Item is still under warranty.
Price: RM4500 or swap/topup
Contact: 012-3816611
Review excerpt: "I highly recommend the CD3t for those looking for a high grade transport to match with a quality DAC. I can also say that the CD3t would ideally be a terrific match with one of the Bel Canto DAC's. At $1495, the CD3t is an outright steal.  It is refined and elegant in both appearance and sound. As a final note Bel Canto, out of Minnesota, designs and manufacturers its products here in the USA. The CD3t is a superb product, and when mated with a great DAC, is an easy recommendation."
Bel Canto's e.One CD3t plays your CD, CDR, CDRW collection with accuracy and simplicity. Connect to your DAC Preamp using AES/EBU XLR, SPDIF BNC (RCA adaptor included) for an accurate data transfer of 44.1kHz/ 16bit.
Front Panel Control
Easy to Read 4 Character Display
2 Digital Outputs: SPDIF and AES/EBU
Remote Control
Available in Silver or Black Faceplate
TECH SPEC
Disc Compatibility:
CD-DA (Red Book IEC908), CD-R and CD-RW discs
Maximum Data Rate/Bit Depth:
44.1kHz/16bit
Digital Output types:
AES/EBU, XLR, SPDIF
Digital Output Level:
AES/EBU: 3V p-p, 110 ohms, 44.1K samples/second
SPDIF: 0.6V p-p, 75 ohms, 44.1K samples/second
Dimensions (WxDxH):
8.5"x12.5"x3.5" (216 mm x 318 mm x 88 mm)
Weight
8.2kg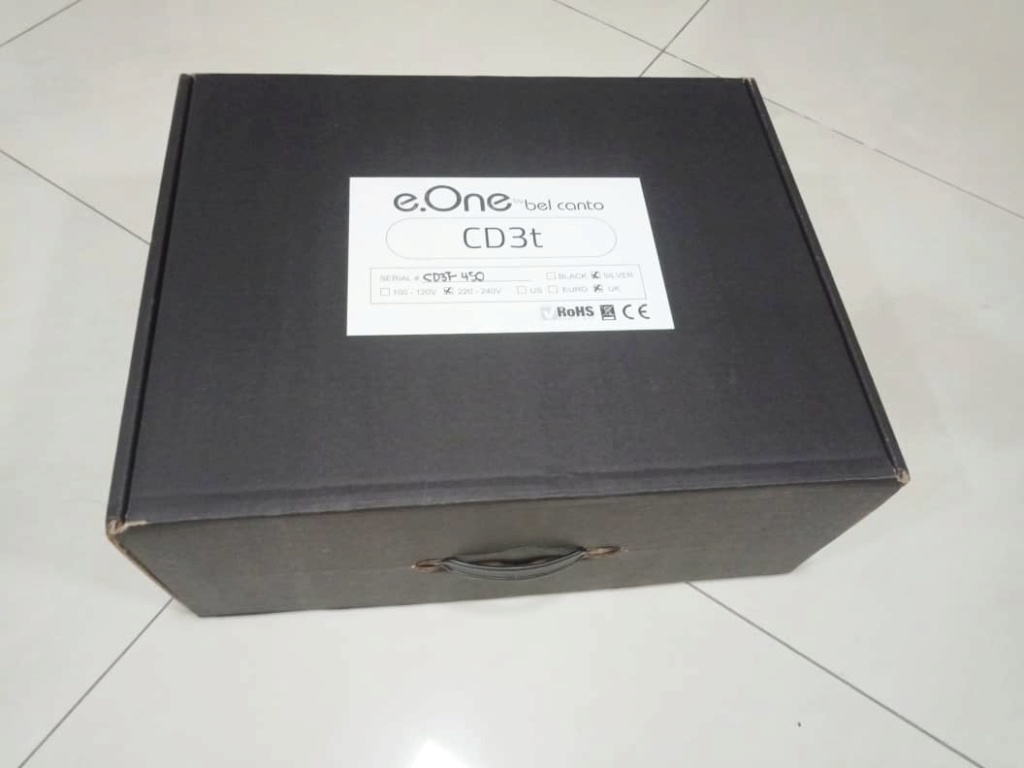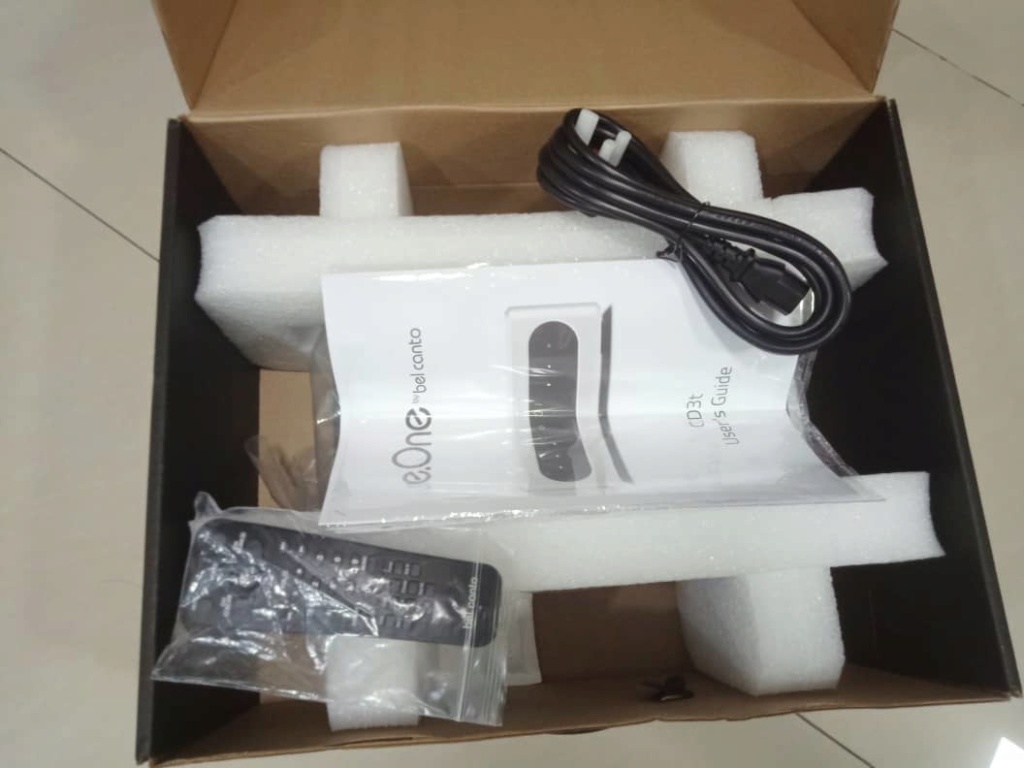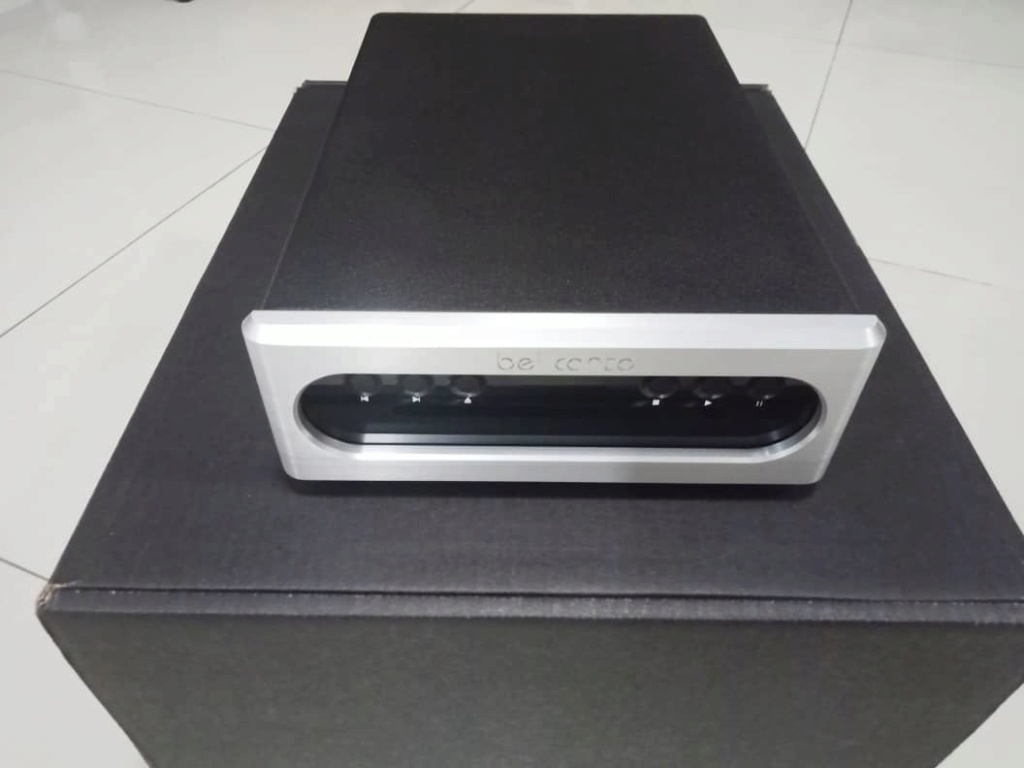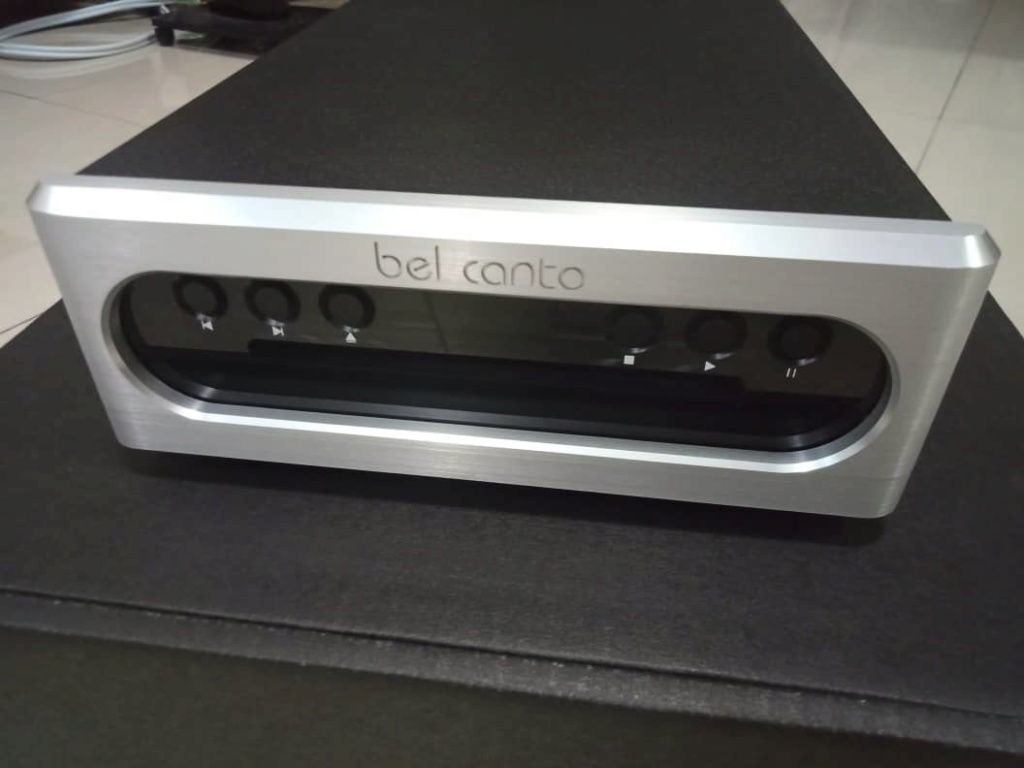 Website:
https://audiolounge.co.uk/shop/bel-canto-cd3t-cd-transport/
https://www.jordanacoustics.co.uk/products/digital-source/cd3t
https://www.iglooaudio.co.uk/bel-canto-cd3t.html
https://www.avrev.com/home-theater-audio-sources/cd-players/bel-canto-design-cd3t-disc-transport.html
http://www.belcantodesign.com/home/eone/cd3t/
Thank you
---
Permissions in this forum:
You
cannot
reply to topics in this forum