Item: Nordost Shiva Power Cable - 2m
Condition: 8.5/10. Item is in excellent condition.
Have 3 pcs for sale
Price: RM850 each or swap/topup
Contact: 012-3816611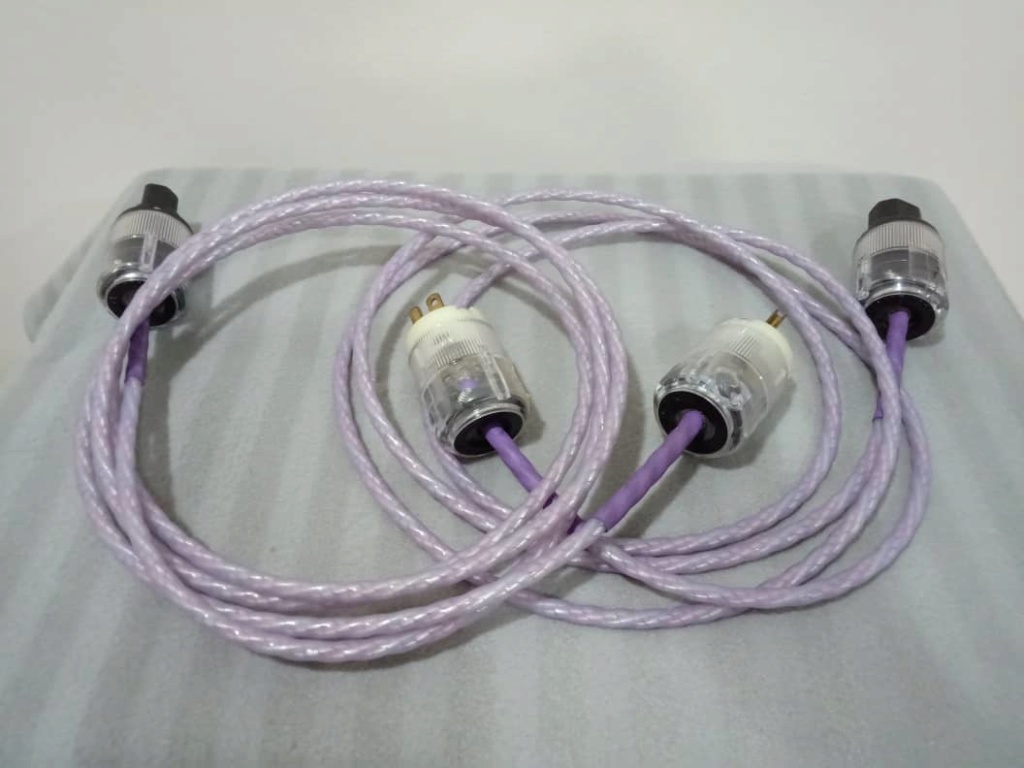 From Nordost description:
SHIVA POWER CABLES redefine performance and value, dramatically improving the performance of all audio and video components. SHIVA POWER CABLES provide a much more detailed performance with a lower noise floor. SHIVA POWER CABLES are constructed with our proprietary Micro Mono-Filament technology to enhance audio and video performance. Each cable consists of three silver plated solid OFC conductors suspended in a Micro Mono-Filament design. By using solid core, silver plated oxygen free copper conductors, strand interaction, hot spots and carbonization, which can occur in stranded cables, are eliminated thus ensuring optimum performance.
SHIVA POWER CABLE SPECIFICATIONS:
INSULATION High purity class 1 extruded FEP
CONSTRUCTION Precision Micro Mono-Filament design
CONDUCTORS x 3 18 AWG solid core
MATERIAL 60 microns of silver over 99.99999% OFC
CAPACITANCE 10.0pF/ft
CONNECTORS
POWER RATING 20 amp
PROPAGATION 80% the speed of light
VIEW ALL MY OTHER STUFFS BY CLICKING BELOW:https://my.carousell.com/hifijunction/https://my.carousell.com/hifijunction/https://my.carousell.com/hifijunction/
Thank you
---
Permissions in this forum:
You
cannot
reply to topics in this forum