Item:  Audioquest Crystal 2 Hyperlitz Speaker Cables - 10ft pair
Condition: 7.5/10. Item is in good working condition. With Spade termination on the Amp side and BFA Bananas on the Speaker side.
Price: RM550 or swap/topup
Contact: 012-3816611
Electrical and magnetic interaction between strands in a conventional cable is the single greatest source of distortion. Solid conductors are the most important ingredients enabling Crystal's very clear sound. Constructed from a combination of 17awg, 19awg and 21awg LGC copper conductors in Polyethelyne insulation, the Crystal provides a superior blend of treble and mid clarity, with attacking bass weight. 
Crystal's LGC (Long Grain Copper) allows a smoother and clearer sound than cables using regular OFHC (Oxygen-Free High-Conductivity) copper. OFHC is a general metal industry specification regarding loss, without any concern for distortion. LGC has fewer oxides within the conducting material, less impurities, less grain boundaries, and definitively better performance.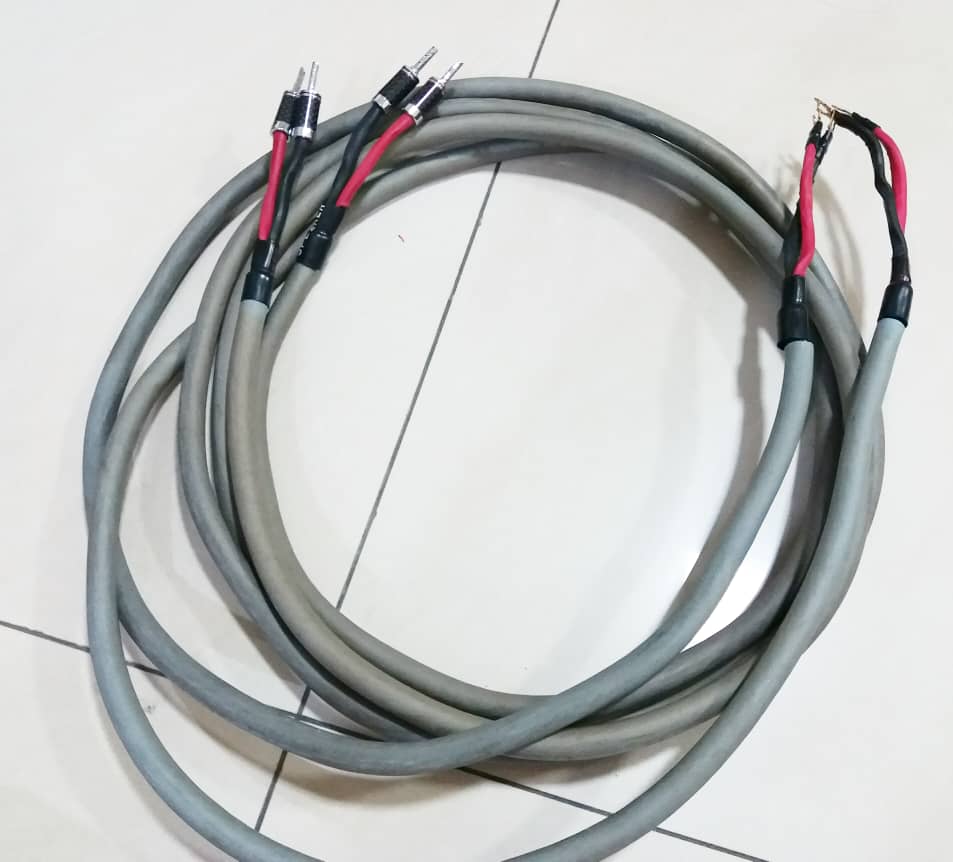 Website:
http://audioasylumtrader.com/ca/listing/Speaker-Cables/Audioquest/Crystal-Hyperlitz/Biwire-15-Ft-Speaker-cable/149161
http://www.audioreview.com/product/cables/speaker-cables/audioquest/crystal.html
VIEW ALL MY OTHER STUFFS BY CLICKING BELOW:https://my.carousell.com/hifijunction/https://my.carousell.com/hifijunction/https://my.carousell.com/hifijunction/
Thank you
---
Permissions in this forum:
You
cannot
reply to topics in this forum