Copland is an experienced audio equipment manufacture.It 
is a Danish audio company that was established in the mid-1980s by Olé Möller. Their main product line include both valve and solid-state amplifiers. It is a low profile company but their products are often become classic.
We tested it and its vocal is excellent, and overall performance is great too.
Intended to be at the centre of a high performance audio system, the CTA305 is a flexible control amplifier with five line-level inputs, including a monitor loop, and a built in RIAA phono circuit accommodating moving magnet and high output moving coil cartridges. For the listener with a large investment in LPs, this amplifier provides an opportunity to recover more nuances from irreplaceable records.
Besides amplifying the signal a few times and the facility of switching input sources, the primary purpose of the preamplifier is to control the sound level while matching the impedances between the signal source and the power amplifier.
The amplifying and buffering circuitry of the CTA305 is composed by reliable type 6922 low noise valves. The Line stage provides 5 db. gain – perfect for today's line level sources. It is a true Class A circuit, capable of driving an interconnect cable of unspecified electric characteristics and the input of a power amplifier while swinging 20 Volts at the output peak to peak.
Polypropylene and polystyrene capacitors are used exclusively in the signal path of the CTA305, these quality capacitors eliminates blurring of sonic details coursed by dielectric losses and dynamic changes of capacitance found in conventional components. All resistors are of close tolerance film types, providing accuracy and long-term stability.
Discrete dc power supply regulators with nearly zero output impedance provides stable plate and filament voltages and keeps the working conditions for the valves completely steady from a dc point of view, unaffected by the fluctuations of the ac-line voltage.

The CTA305 employs motor driven precision volume control and can be fully operated from the Copland remote control unit.
FEATURES
4 Vacuum tube design
Magnet Phono RIAA Preamplifier
Inputs : Six
Tape Outputs : One
Record Monitor
Multi regulated power supply
All 1% Precision Film Resistors
All Polypropylene Film Capacitors
Shielded Power Transformer Toroidal-Core
Extra vide dynamic range 10V RMS Out
Ext. 12V remote power on/off trigger
IR Remote Control
Motor Driven Volume Control
SPECIFICATIONS
Vacuum tubes
:
ECC83/12AX7 (2) 6922 (2)
Output voltage
:
Rated 2 V, max. 40 V
Frequecy response
:
+0, -1dB from 10 to 100kHz
THD.
:
Phono – less than 0.1% (output 1 V)
CD, line – less than 0.1% (output 1 V)
Input sensitivity
:
Phono – 2.7mV (output 1 V)
CD, line – 300 mV (output 1 V)
Input impedance
:
Phono – 47 k Ohms
CD, line – 50 k Ohms
Output impedance
:
Less than 200 Ohms
S/N ratio (IHF-A-curve)
:
Phono – more than 80 dB
CD, line – more than 95 dB
Power consumption
:
40 W
Normal mains voltage
:
115V or 230V
Factory set for destination country only.
Mains voltage range
:
+/- 12%
Dimensions (mm)
:
430 (W) 86 (H) 390 (D) mm
**Owner bought new JJECC83S and Electro Harmonix 6922EH tubes. Both are original tube used by copland and included in this purchase. Both original tubes and new tubes are included in this purchase.
Condition : 8/10 (remote, original packaging are included), all functions are working nicely
Price: RM3800
SMS or WhatsApp only. Billy 012-2821295, Hong 012-3000495
Please like our facebook page" DP HIFI" for more exciting products.
=68.ARBd1VNe0lEHhxZLNMlDoketu4mq5wJ477GWkvWJL0D1M9xpVqDiis3pFCWSGqK8yM5aw3jjkMcuFMY3WehzxTxLUZfX2urGmDBo7766XCaqW2TxuZ1Ruzs7sdql4kvNNVbkGBt_Xvf79Fo_izxprcyENeLXGo-qV2LWZPAcqWEJsYSKDI6znzr0pwNnZxjfdyWiKRULKRp4jNcM0j70MAWqNfvI0knSNbxC8IWGCBPySiO7pauOF-oEmRzwHiLBsyS7xBaHxUKCQ8L58aE00eukNsEOPrjgD_BzkuYvYBxl2D6hR2R2EzVXCoXSr3fdJPJn6JxPCxkg43t9TQ8R0s0]
https://www.facebook.com/DP-HIFI-115170183215794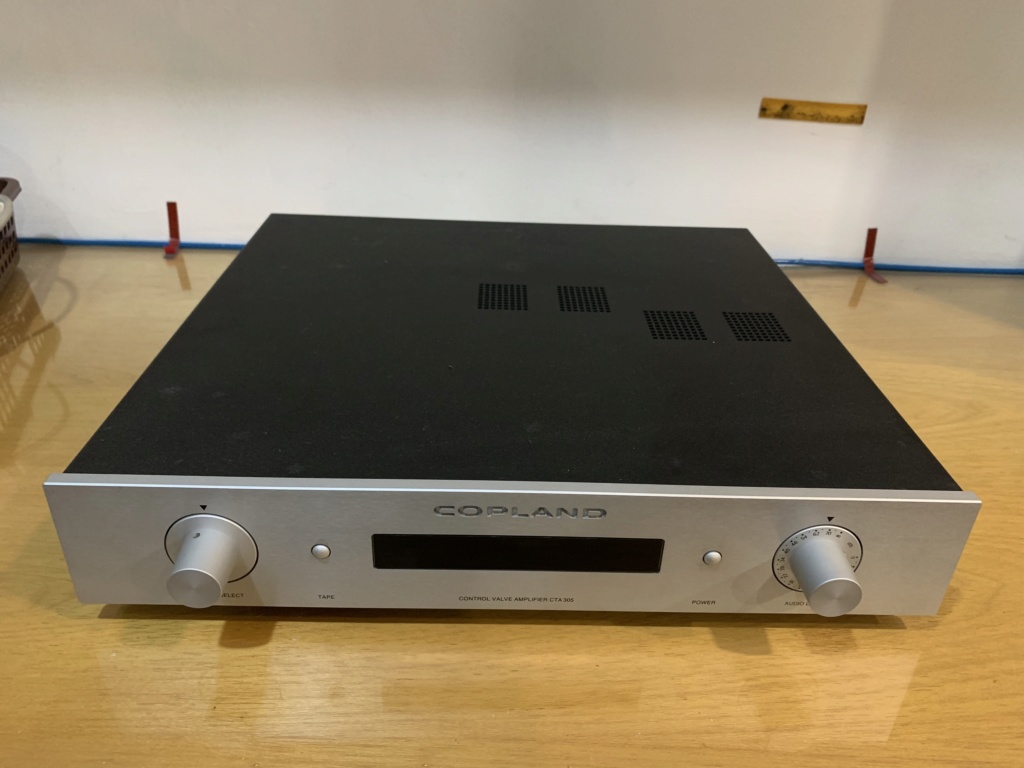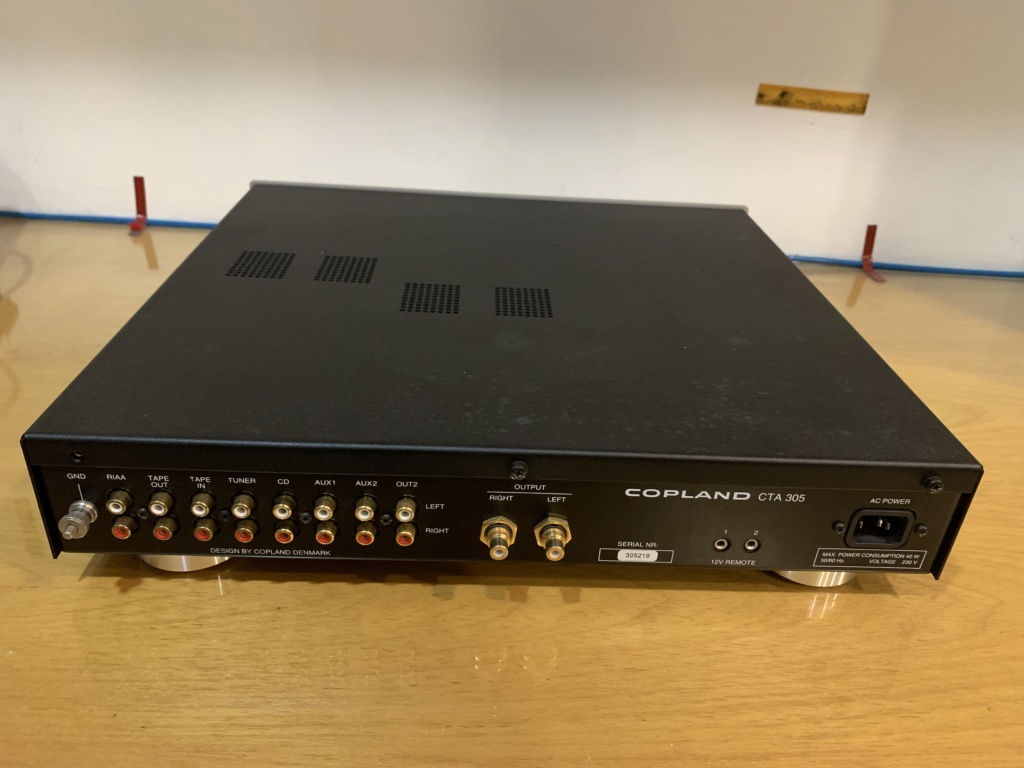 DP_HiFi

Club Member





Number of posts

: 42


Age

: 48


Location

: Dataran Prima, PJ


Registration date :

2019-09-22




DP_HiFi

Club Member





Number of posts

: 42


Age

: 48


Location

: Dataran Prima, PJ


Registration date :

2019-09-22




DP_HiFi

Club Member





Number of posts

: 42


Age

: 48


Location

: Dataran Prima, PJ


Registration date :

2019-09-22



---
Permissions in this forum:
You
cannot
reply to topics in this forum