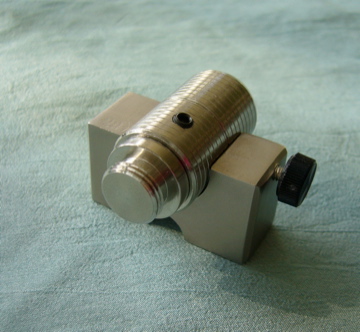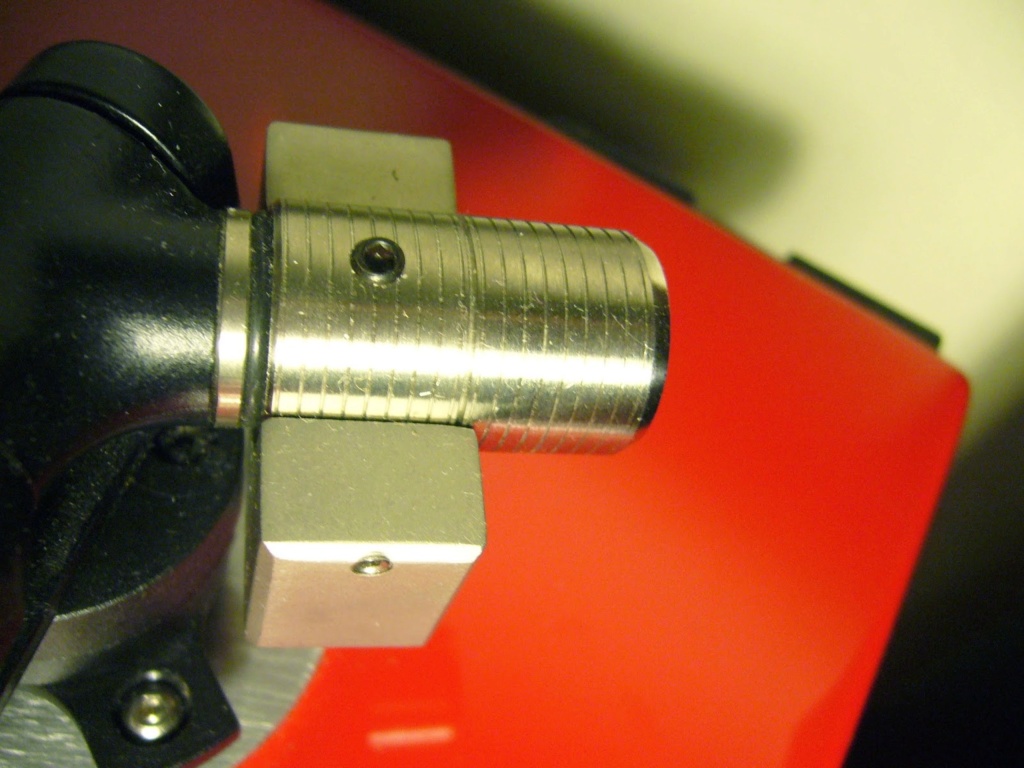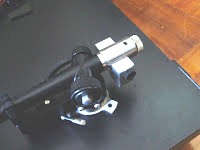 I am selling off an unused Underslung Counter-weight with end-stub as I am no longer using it any more.
This Underslung Counter-weight is a very practical piece of tools for use with new cartridge ( other brand beside Rega) for you Rega TT to enable the original dust cover to be able to still fitting to the unit.( after you adjust the VTA height)


This stainless steel counter-weight (model CWT) is specifically designed for Rega turntables (Planar 2/3. P1, P2, P3, P3-24, RP1, RP3, RP6, P5, P7, P9, P25 ...) and tonearms ( RB100, RB101, RB220, RB250, RB251, RB300, RB301, RB303, RB330, RB600, RB700, RB1000 ).
Care has been taken in the designing of this counter weight so as to bring the weight in line with the cartridges, lowering the centre of gravity, thus improving the sonic performance. The anti-resonance counter-weight adaptor further enhance the sound effect.
This counter-weight also retrofits all stock stainless-steel end-stubs including integral RB101 end-stub .
Add-on thumb-screw weights
This counter-weight is extremely flexible in design. In addition to the basic counter-weight, one or two thumb-screws (combinations of 4.5g, 9.5g and 14.5g) could be attached to the bottom of the counter-weight or/and the end of the stub which makes it simple for switching to heavier cartridges (e.g. Denon 103/103R and Dynavector 10x5).

Easy fine VTF adjustment 

By adding a suitable thumb-screw weight, you can achieve various requirements for different cartridges without having to change to a new counter-weight.
The thumb-screw weight at the end stub also facilitates fine VTF adjustment.
(
http://lpturntables.blogspot.com/2011/09/list-of-upgrade-accessories.html
)
The advantages of using this  CWT is : 
 1. It retrofits all stock Rega stainless-steel end-stubs including integral RB101 end-stub in case you do not wish to remove the stock stub.            
 2. Easy fine VTF adjustment.
 3. No problem with the lid as the CWT is even lower than the stock counterweight
Thank you
 (RM300   only COD near PJ SS2/Taman SEA/Taman Megah area)
Phone:
whatApp me at 0123889665 ( Leong)
Last edited by pleong on Thu Jul 09, 2020 3:39 pm; edited 3 times in total (Reason for editing : update)

pleong

Frequent Contributor





Number of posts

: 119


Age

: 61


Location

: PJ


Registration date :

2018-01-29




pleong

Frequent Contributor





Number of posts

: 119


Age

: 61


Location

: PJ


Registration date :

2018-01-29




pleong

Frequent Contributor





Number of posts

: 119


Age

: 61


Location

: PJ


Registration date :

2018-01-29




pleong

Frequent Contributor





Number of posts

: 119


Age

: 61


Location

: PJ


Registration date :

2018-01-29




pleong

Frequent Contributor





Number of posts

: 119


Age

: 61


Location

: PJ


Registration date :

2018-01-29




pleong

Frequent Contributor





Number of posts

: 119


Age

: 61


Location

: PJ


Registration date :

2018-01-29




pleong

Frequent Contributor





Number of posts

: 119


Age

: 61


Location

: PJ


Registration date :

2018-01-29




pleong

Frequent Contributor





Number of posts

: 119


Age

: 61


Location

: PJ


Registration date :

2018-01-29




pleong

Frequent Contributor





Number of posts

: 119


Age

: 61


Location

: PJ


Registration date :

2018-01-29




pleong

Frequent Contributor





Number of posts

: 119


Age

: 61


Location

: PJ


Registration date :

2018-01-29




pleong

Frequent Contributor





Number of posts

: 119


Age

: 61


Location

: PJ


Registration date :

2018-01-29



---
Permissions in this forum:
You
cannot
reply to topics in this forum